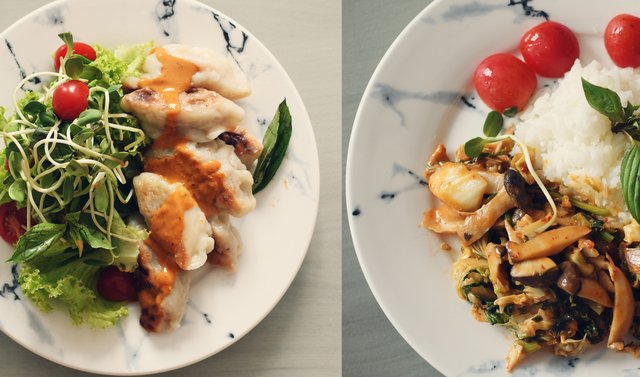 This is my entry to #fruitsandveggiesmonday by @lenasveganliving and special thanks to @plantstoplanks!
Now that I am back in Bangkok, I am taking advantage of the deal I can get on King Oyster mushrooms. I get them from the markdown bin at Big C supermarket. The other day I got two large bags that was under 3 dollars.

I realized when I got back to the apartment, that I had to figure out what to do with all these mushrooms.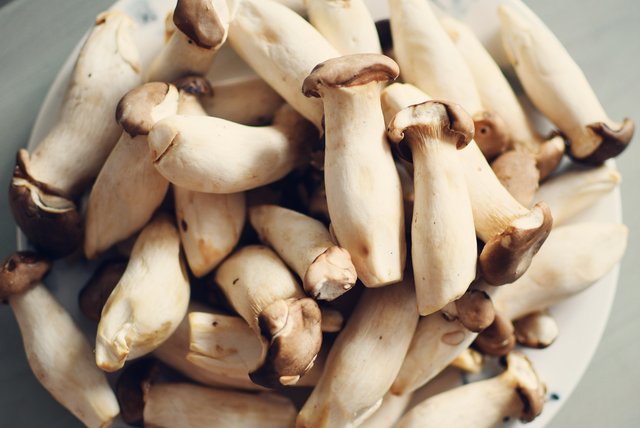 I had been in the mood for pot stickers but I couldn't find any round dumpling wrappers which makes things much easier. There was only one solution.
I had to do it by hand. It was fortunate that I bought a bag of flour not knowing what I would do with it. I was going to make mushroom stuffed pot stickers.
Mushroom stuffed pot stickers
To make the dough:
2 cups flour and 1tsp salt, mixed with warm water (approximately 1 cup) until the dough leaves the side of the bowl while mixing. Should have the feeling of play dough. Knead the dough on a floured surface and set aside.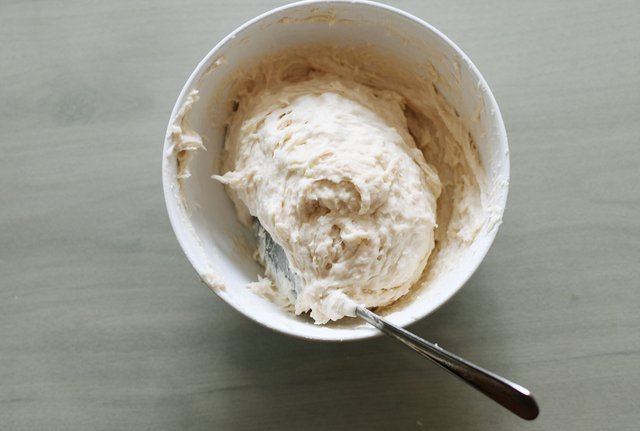 After you prepare the stuffing divide the dough into smaller pieces and roll out until they're as thin as possible without ripping. In my case I used a tall glass since the Arbnb didn't have a rolling pin, which would be highly unusual if they did.
Cut the dough out with a round cutter. I used a glass. It worked fine.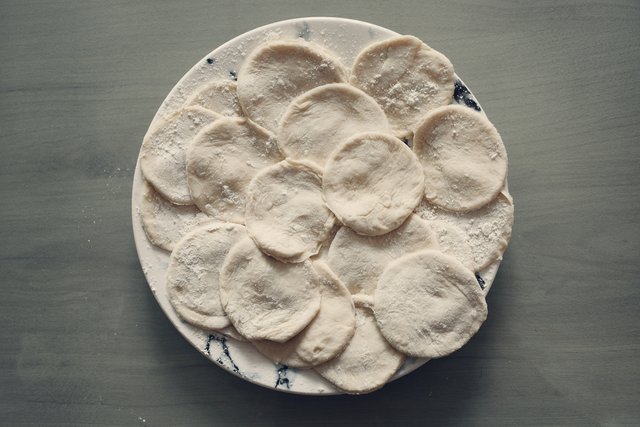 To prepare the filling:
3 cups chopped mushroom (I used oysters but regular mushrooms would be good too)
1 cup nappa cabbage or any cabbage chopped
1 carrot grated
3 cloves shallots
1/4 teaspoon minced ginger
Pinch of salt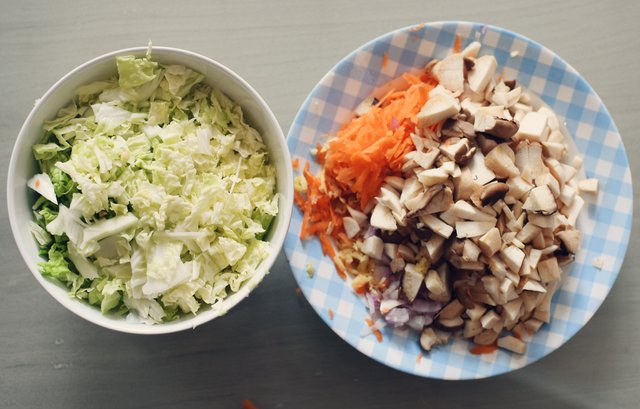 Saute the filling ingredients until tender and all the liquid is gone. Put it in the fridge to cool completely.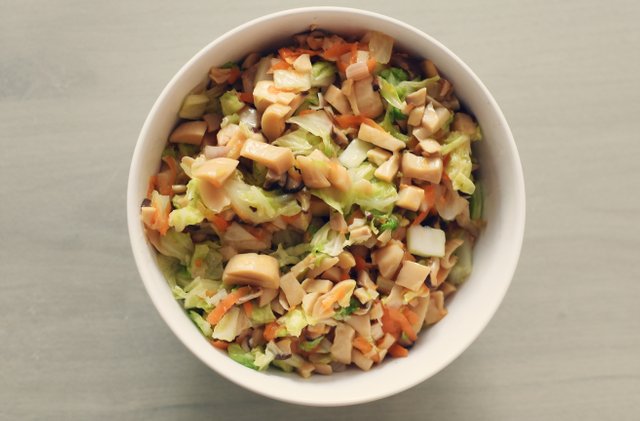 Place a tablespoon of mixture on each wrapper and carefully pull up the middle edges then press together. Take each side edge and press together. I do it this way but I'm sure some people do it differently. I am not an expert at making these but so far it worked out for me.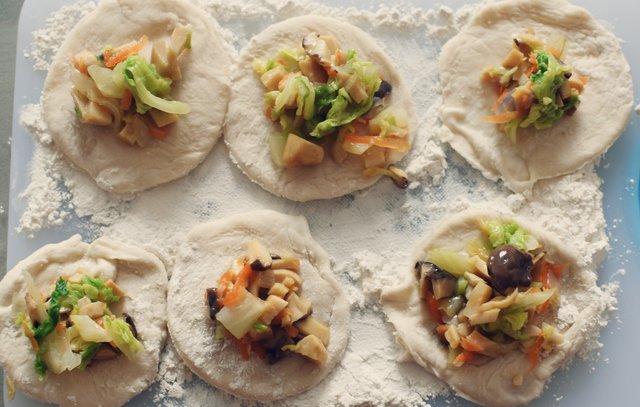 When they are closed up put them in them in the freezer until they are firm on the outside.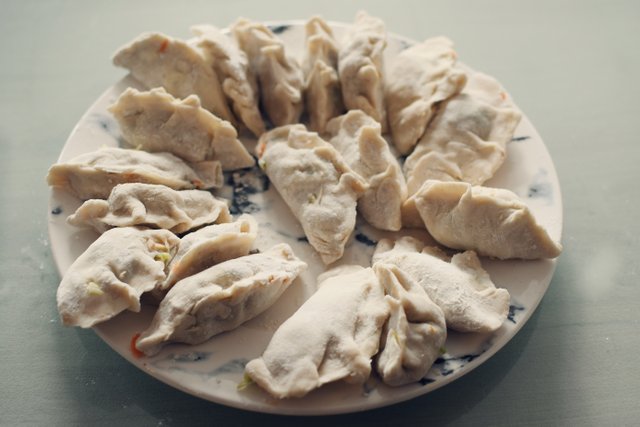 When they are ready, heat up a pan with a little oil on the bottom and brown the pot stickers. When they've been browned, add water to the top and turn down to simmer until all the water has been soaked up.
If you have vegetable stock on hand you could use that instead of water.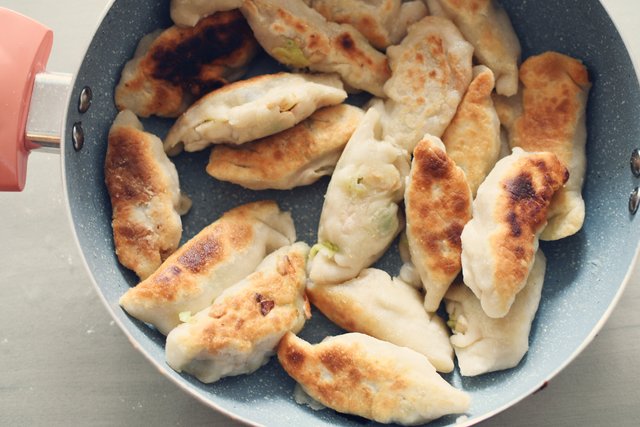 I didn't have much to work with for a sauce. I had peanut butter so I made a peanut dipping sauce.
For the peanut sauce:
1/4 cup peanut butter
3 cloves garlic
1/8 teaspoon grated ginger
thai basil leaves(optional)
chilies(optional)
1/4 cup soy sauce
juice of 2 limes
1 /8 cup rice wine vinegar(I didn't have rice wine vinegar so I used regular white vinegar)
3 tablespoons coconut sugar
Blend until smooth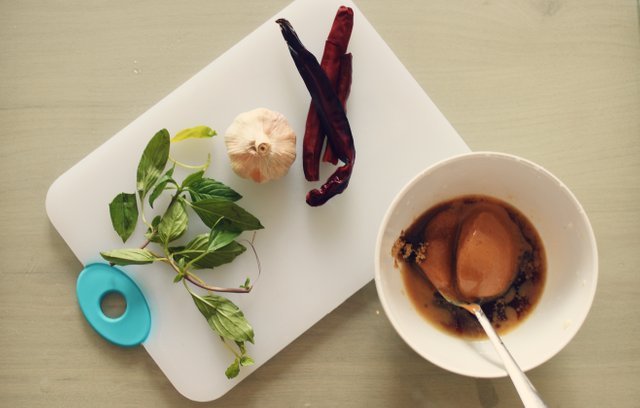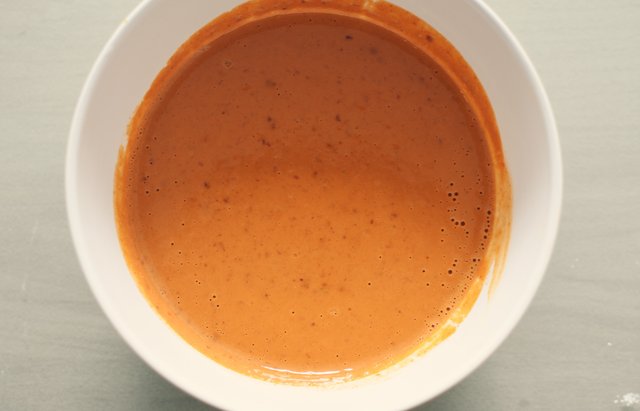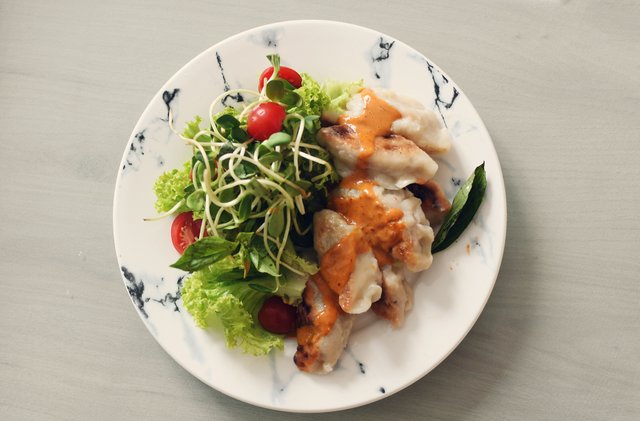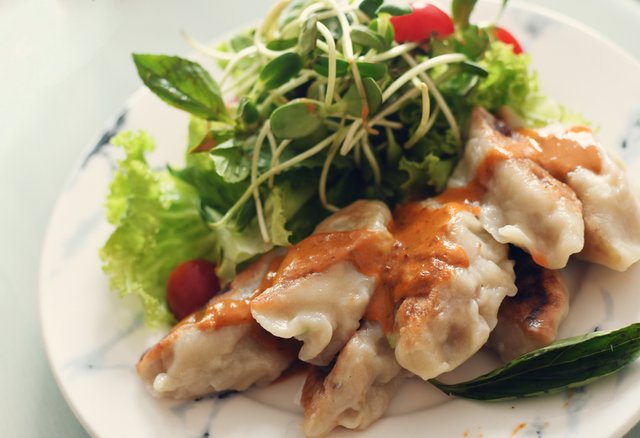 I still had so many mushrooms left so I had to make something different with them the next day. What would make more sense, with the ingredients I had in the fridge, than to make some mushroom stir fry.
I bought a bag of reduced price mystery greens which turned out to have an overload of green onions in it.
Mushroom stir fry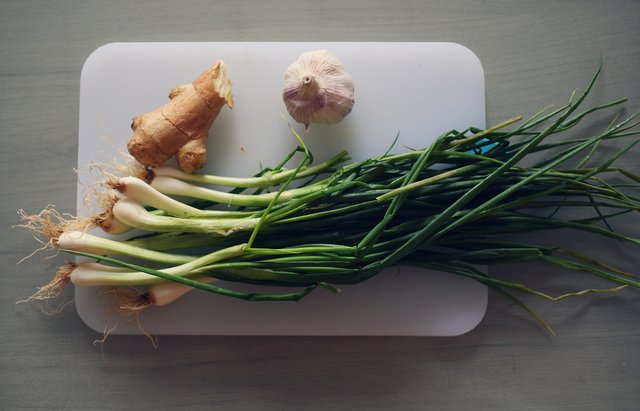 I had some Chinese cabbage and other choy (mysterious to me) so I chopped it up and added that too.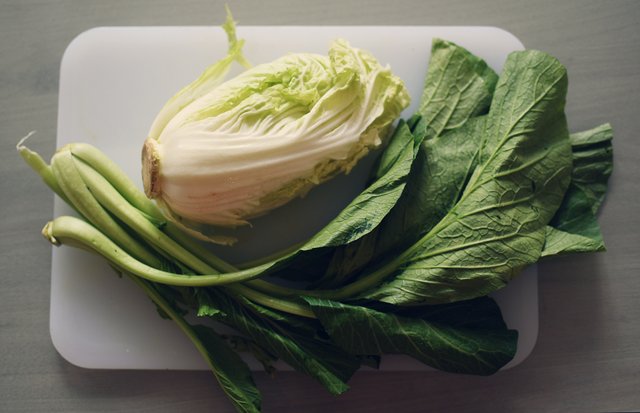 Chop the mushrooms and saute with the green onion adding ginger and garlic
3 cups chopped mushrooms
1/2 cup green onions
3 cloves minced garlic
1/4 teaspoon minced ginger
pinch of salt and pepper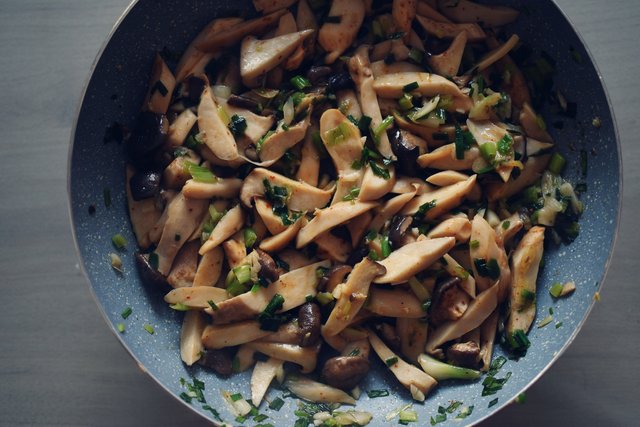 The peanut sauce that was left over from the pot stickers was the sauce added to the mushrooms.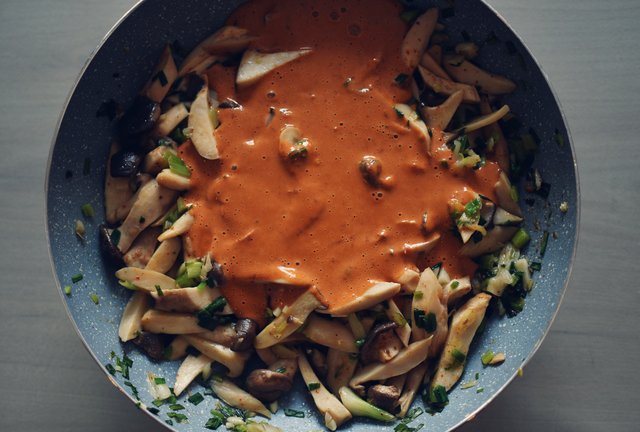 Saute the greens separately so it doesn't overcook with the mushrooms.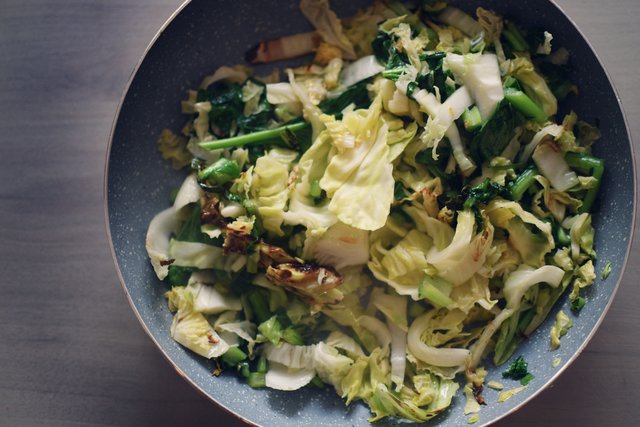 Fold the mushrooms and greens together.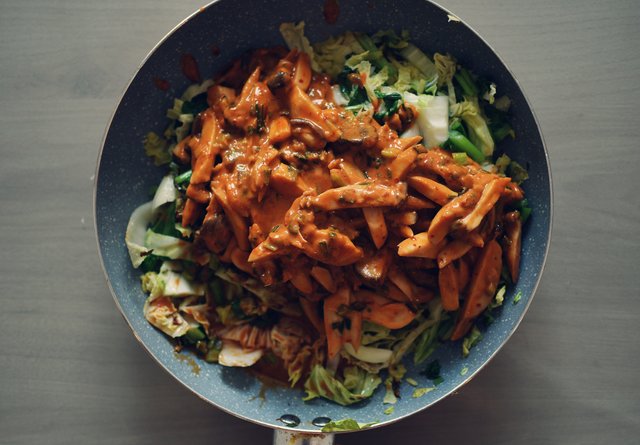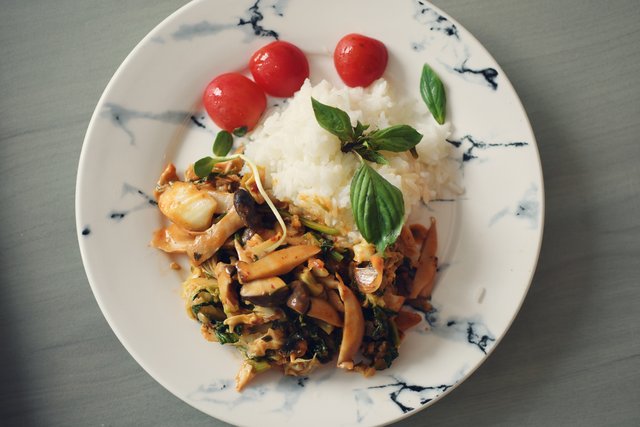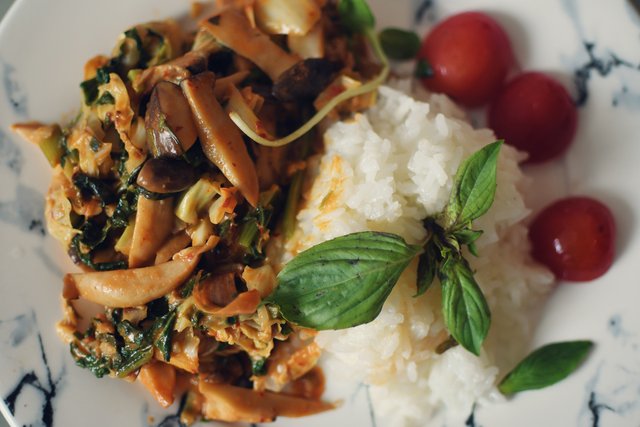 Thanks for hanging out in my kitchen. Have a great week everyone!