This week's post is inspired by @plantstoplanks, thank you for giving me the idea! 🥰
The contest and challenge #fruitsandveggiesmonday by @lenasveganliving is a wonderful opportunity to share vegan recipes, I am so happy that I came across this tag. I really want to eliminate unhealthy food from my diet and this helps a lot. Thank you, thank you, thank you!
So... last week I shared a Russian potato and beets salad and the lovely @plantstoplanks made a sweet comment saying that she just had beet soup. Well... I had leftover boiled beets so... here it goes... I made soup. Delicious!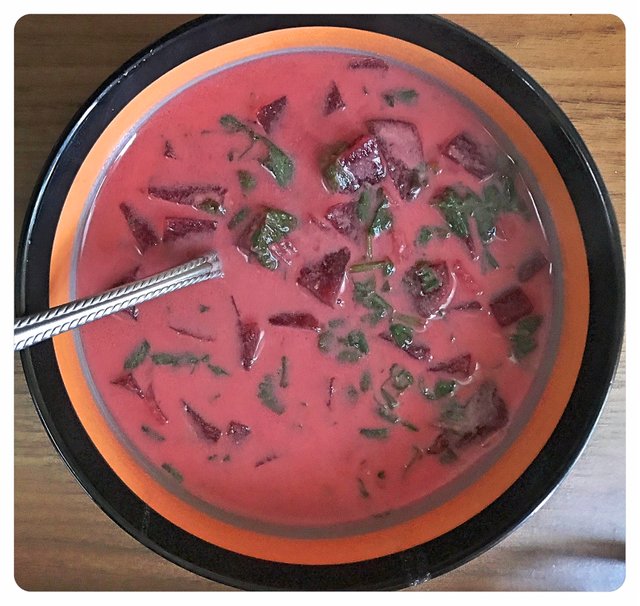 Here are the few ingredients. Beets, onion, garlic, ginger, coconut milk, olive oil, limes, cilantro.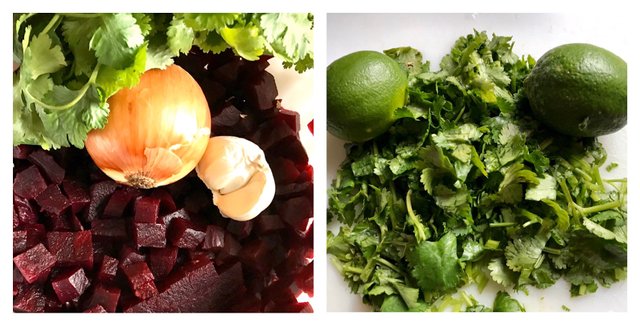 As you can see, my beets soup has a Caribbean flavor. From Russian to Caribbean... beets are very versatile. Beets are largely consumed in the Caribbean islands because there are a lot of vegetarian and vegan people. Rastafarians for example are vegans, they eat ITAL food. I dont't know why it is called Ital, probably short term from 'vital'... we cut the words so much in the islands, it is so funny, I love the island life.
⚠️ The beets must be boiled, peeled and cubed. I used 2 large beets.
➡️ Chop onions, garlic, ginger. Sautée in olive oil until soft and cooked.
➡️ Add coconut milk and beets. Boil a few minutes. All the ingredients are cooked, so no need for long boiling, just to marry the flavor of the coconut milk.
➡️ Turn heat off. Add the lime juice, salt, pepper and chopped cilantro. I used 2 limes and a whole bunch of fresh cilantro.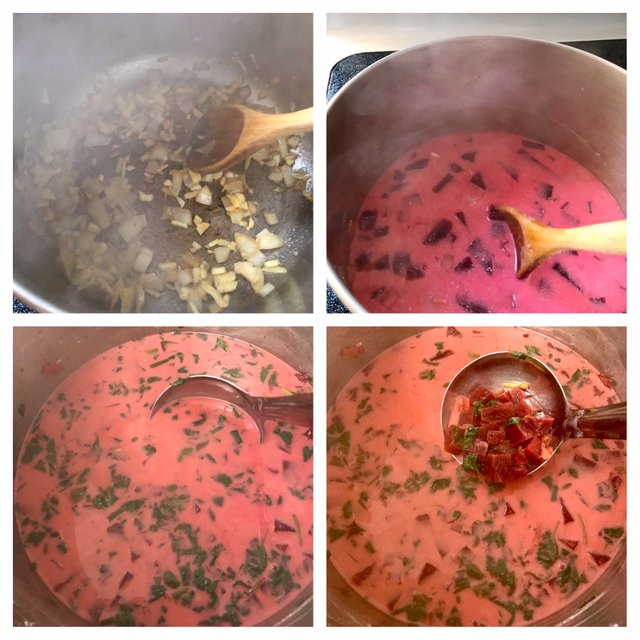 Ready to serve, enjoy! I like to eat some crackers or pretzels with my beets soup. Optional 😋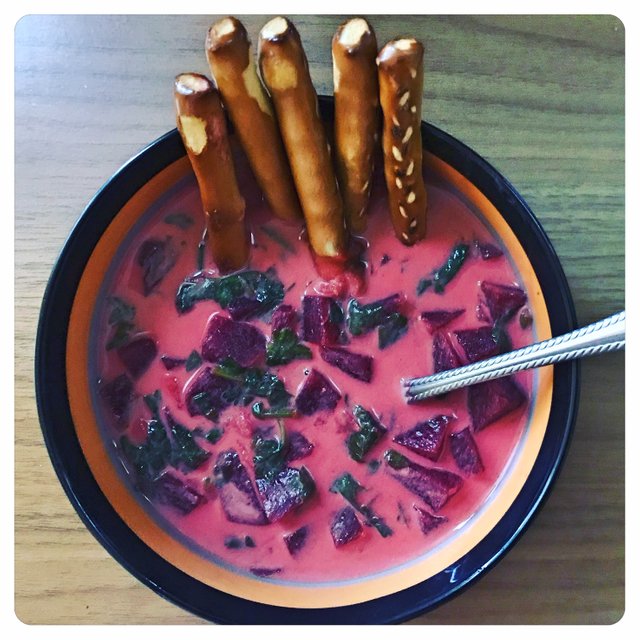 Follow me and my stories