🌈Welcome to Fruits and Veggies Monday, the contest where rain or shine we are still guaranteed a rainbow of beautiful fruits and veggies!🌈
Hello dear friends! I told you I'd pop in once a month for a little recap, so I couldn't disappoint the Monday family! This post will pull double duty to remind you of the contest and the rules, as well as give a little nod to all of our wonderful entrants this past month. Thank you all for continuing to do the contest justice with all of your delicious posts.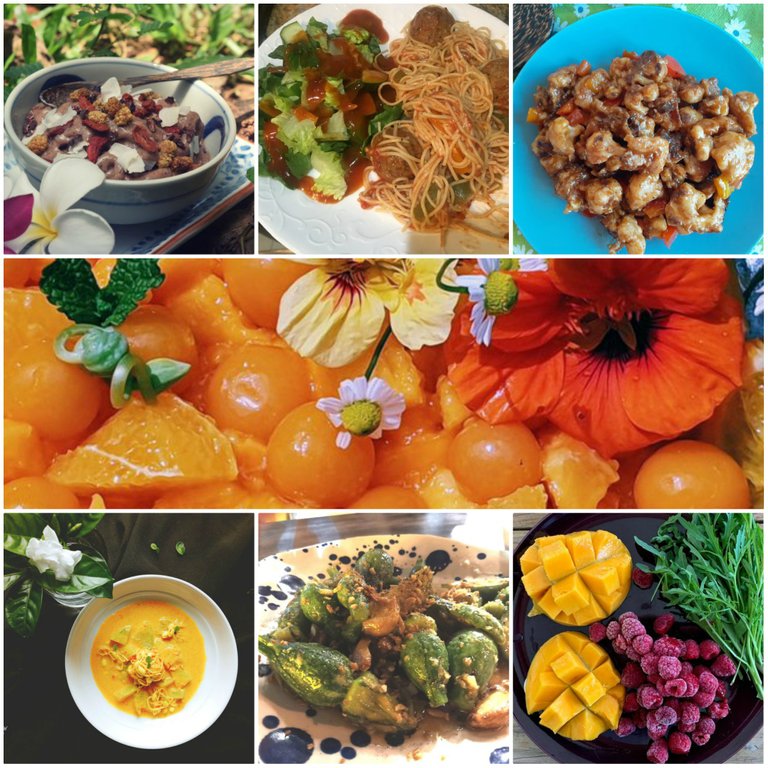 If you search the #fruistandveggiesmonday tag you can scroll through all of the wonderful entries. Since I haven't posted a winners announcement, here is a quick rundown of the top three entries for the last 4 rounds (listed 1st, 2nd, then 3rd):
14th of October: @toddfoster, @lizelle, @definisiluka
21st of October: @definisiluka, @proanima, @gguy773
28th of October: @amy-goodrich, @rawadventuress, @lotusfleur
4th of November: @lizelle, @birdsinparadise, @toddfoster
Along with those listed above, we've also had the wonderful entries of @ireenchew, @riverflows, @anggreklestari, @gingbabida, @ninahaskin and @cherryng throughout the month! I hope I didn't miss anyone. If so let me know and I'll pop back on to add you! Though I may not be around as much, I still look forward each week to your entries and try to make my way through as I can! There's no better way to start out the week!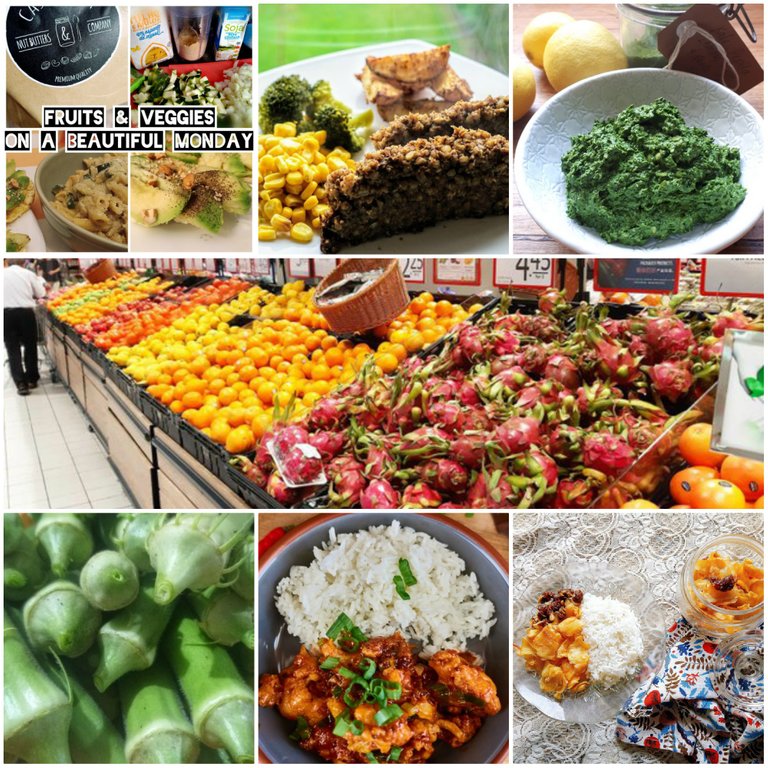 As a reminder, our dear hostess @lenasveganliving had surgery just last week, so she may be just a bit quiet while healing up. Though I'm sure she won't be able to resist popping in to get an invigorating dose of fruits and veggies to feel good as new! Looking forward to making my way around the latest submissions.
Here's the fun list of categories for some creative entry ideas:
Healthiest Recipe
Best Presentation
Best Photography
Most Creative Recipe
Best Vegan Dessert
Best Traditional Veganized Recipe
Most Entertaining Entry
Most Educational Entry
Most Mouthwatering Entry
Most Beautiful Fruits & Veggies
Looking forward to seeing what you all bring to the plate yet again! Thank you for never disappointing with your flavorful posts. There is always something for everyone in the mix!
I would also like to remind you to read the rules, because only entries following them 100% will be accepted.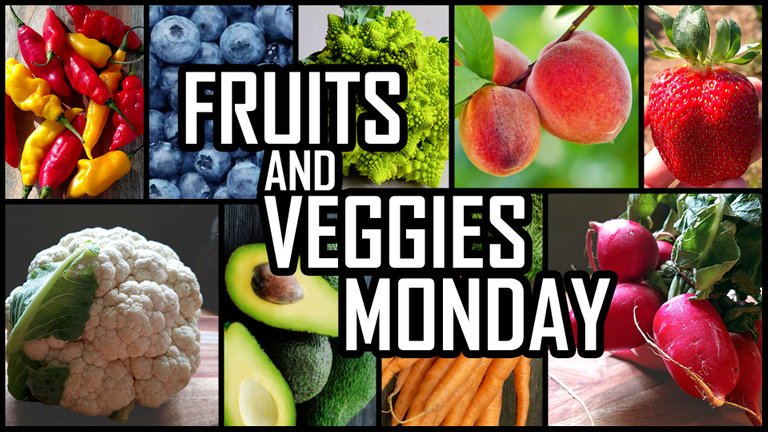 🍒 🍌🍑🌿🍍🍓🍇🍒 🍌🍑🌿🍍🍓🍇🍒 🍌🍑🌿🍍🍓🍇🍒 🍌🍑🌿🍍🍓🍇🍒 🍌🍑
Big thanks to everyone for their contribution! @barbara-orenya, the wonderful artist and creator of the lovely wonkies and @lenasveganliving our fantastic challenge creator. 🍒 🍌🍑🌿🍍🍓🍇
THE FIRST THREE PRIZES ARE:
1st PRIZE 3 SBI shares from @lenasveganliving
2nd PRIZE 2 SBI shares from @plantstoplanks
3rd PRIZE 1 SBI share from @vegansofsteemit
THE RULES ARE:
FRUITS & VEGGIES MONDAY by @lenasveganliving
• Take and post at least 3 photos of fruits and vegetables. (It can be variety or just one kind from the garden, supermarket or anywhere you wish, PLANT BASED/VEGAN RECIPES ARE WELCOMED).
• One entry only!!!
• PLEASE MAKE SURE THE ENTRY IS 100% ORIGINAL CONTENT!!! (images and text)
• Text must be at least 100 words.
• Use hashtag #fruitsandveggiesmonday within your first five tags!
• Mention the creator @lenasveganliving and the title FRUITS AND VEGGIES MONDAY.
• Make sure you post your entry no later than Tuesday morning Toronto time.


For additional details on posting, check out the Cheat Sheet by @plantstoplanks
THANK YOU FOR VISITING AND I LOOK FORWARD YOUR ENTRIES!!!

FOR RECIPES PLEASE VISIT MY Lena's Vegan Living Blog



Authored by
@plantstoplanks