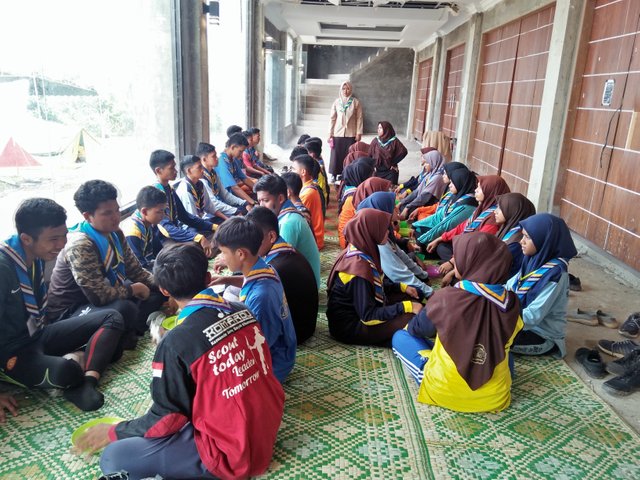 We work hard to meet all the needs of the "Joint Training" activities that are followed by students at the high school level. One job that is quite heavy is in the field of consumption. We have several people who have been assigned to cook. Our team works voluntarily to provide food for all participants and committees.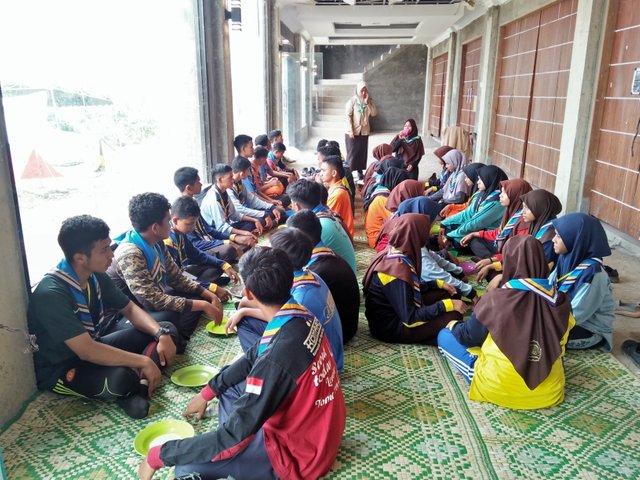 In the field of consumption we have more than 5 people who every day are tasked with meeting all food needs. They are assigned to prepare food. Every day we cook 3 times. We provide food for breakfast, lunch and dinner. All food is prepared to meet the energy intake for all participants who take part in the activity.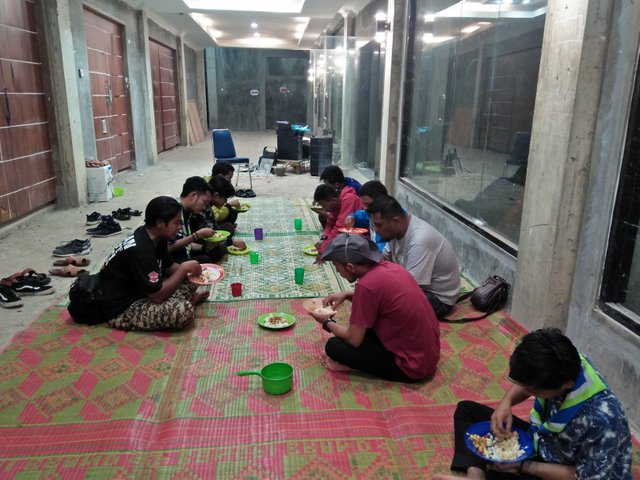 In a day we have spent at least one sack of rice for 3 meals. If calculated with nominal money, a day spends more than 1.5 million Rupiah. A large enough value is issued to meet consumption needs. As the coordinating team, I have the role to oversee all actions taken by the committee. Included in terms of consumption. We have to prepare food on time so that none of the participants experience ulcer disease because of a late eating schedule.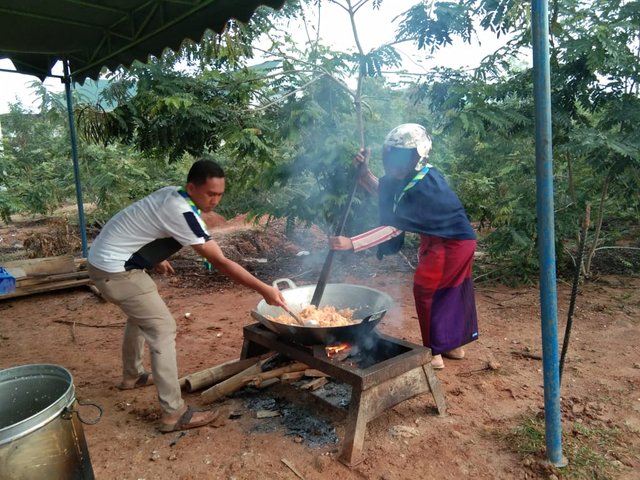 Some participants may suffer from congenital diseases such as mag (gastric pains) , if we leave their eating schedule late, it will kill them with stomach disease. That is one thing we must avoid. During the day during the activities, they lack energy because there are quite a lot of activities they do. By supplying healthy food, we hope it will supply their energy again. We prepare rice as a staple food, and some additional foods such as bread and snacks.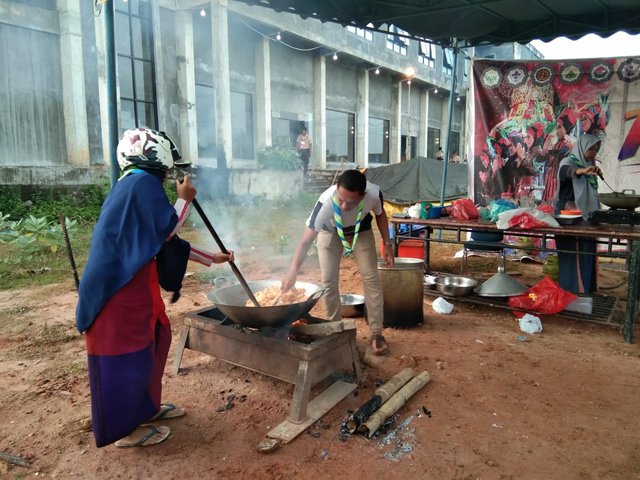 To meet all consumption needs, we have set up a public kitchen. Every day we always have a discussion about what kind of cuisine will be served. We chose to present a different menu for each meal. For example, in the morning we choose to serve fried rice, in the afternoon we choose to serve soto, and at night we serve a different menu. Commuting to market, or from camp to market, has become routine work carried out by our consumption team. On the one hand, we also realize that everyone is overwhelmed by their respective duties. However, scouting education has taught us to be strong, loyal, and full of dedication.
"Good things done will bring goodness, sincerity is a source of passion full of love and dedication, wings of birds fly, the people have dreams, people need you to help them, you will look great for the little actions you do but have an impact broad for everyone"
@ponpase