One of the most traditional dishes of #mexico is mole, a kind of sauce with different ingredients.
Every town in Mexico has its own recipe, some of them hotter and some of them sweeter; this delicious dish is a combination of pre-Hispanic Indian food and Spanish food.
It is very common that in special celebrations of Mexican families to give to the guests.
It's my favorite food!
______________________________________________________________
Uno de los platos más tradicionales de #méxico es el mole, una especie de salsa con diferentes ingredientes.
Cada pueblo de México tiene su propia receta, algunas más picantes y otras más dulces; este delicioso plato es una combinación de comida indígena prehispánica y comida española.
Es muy común que en las celebraciones especiales de las familias mexicanas se entregue a los invitados.
¡Es mi comida favorita!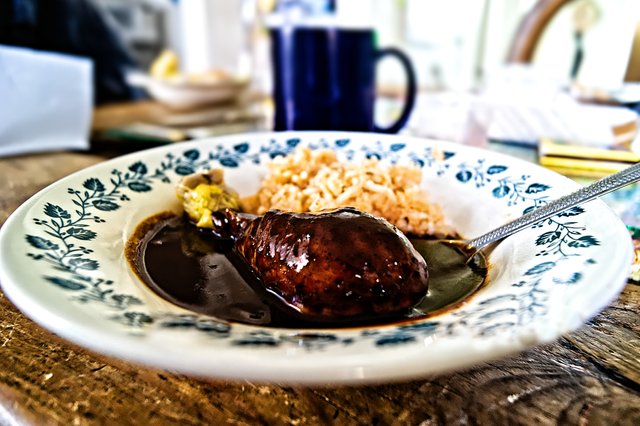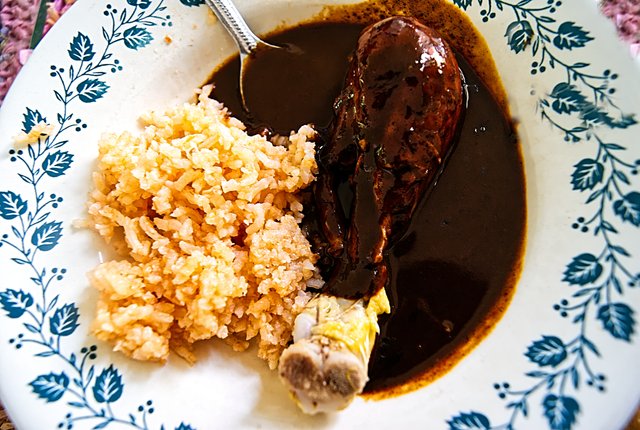 Source: photograph of me, semi-professional Sony Reflex camera
Fuente: fotografía mía, cámara Sony Reflex semiprofesional