Melting Custard Spread on Bread
Today I'm going to share with you another simple and delicious recipe you can try it out at home.
You can treat it as a dessert or for breakfast too.
Ingredients:
2 slices of white bread or any other bread you preferred
1 tablespoon of custard powder
2 tablespoon of brown sugar(you can use any sugar and adjust the sweetness on your own cse it's up to you)
2 tablespoon of milk powder
250g of water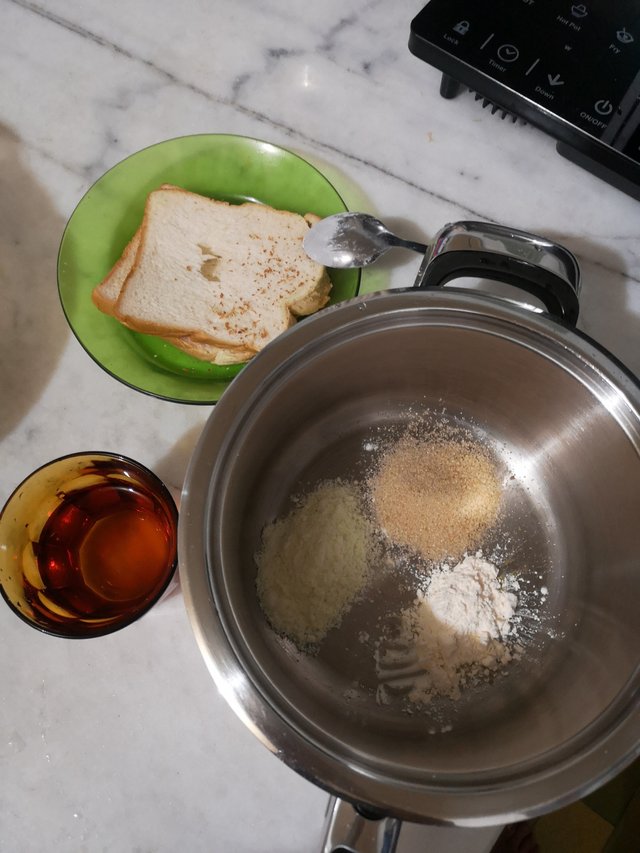 Steps:
Take the 2slices of white bread and steam it for 15 minutes and turn off the fire then just leave it in the steamer to keep it warm while you make the melting custard spread.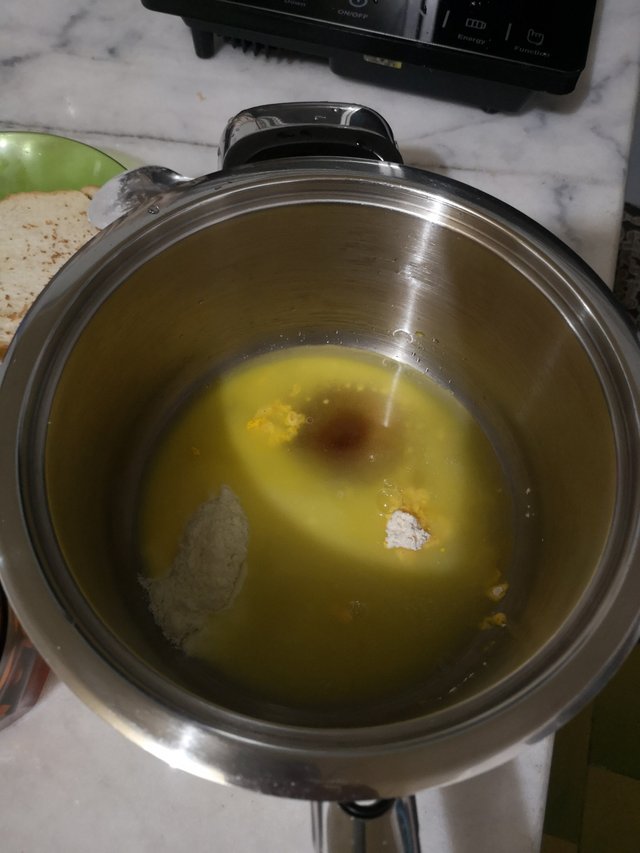 Now take a pot and combine the custard powder,brown sugar,milk powder & water together.Cook it in high heat and adjust it to medium or low heat after 2 minutes.
Keep stirring until it turned bright yellow & thicken then you are done!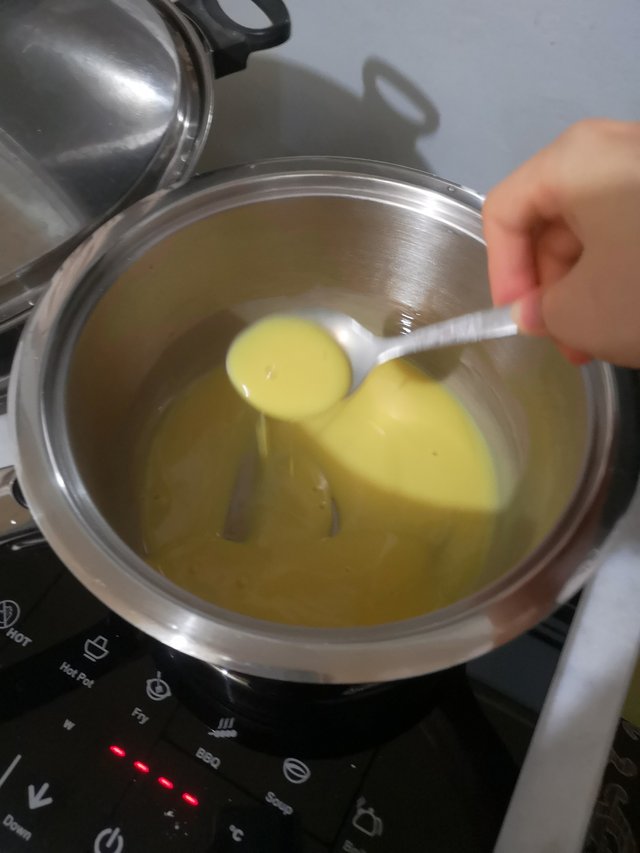 Now you can take out your steamed white bread form the steamer and pour the melting custard spread on your bread.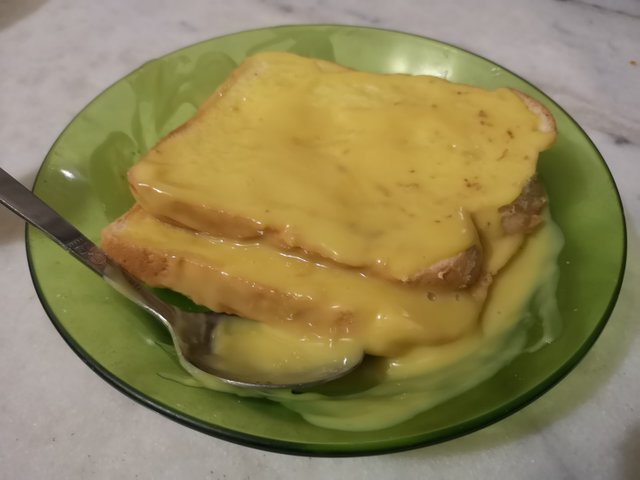 It's ready to be served!
Eat it while it's still warm!
Enjoy! 🤤
Super easy to make and most importantly it's yummy. 🤤
One of the reason why i steam the bread is because it makes it super soft and warm so that when you put the melting custard spread on top, it will blend in perfectly! 😉
Here is a bonus for you, you can actually make the spread thicker too by just double up the custard powder.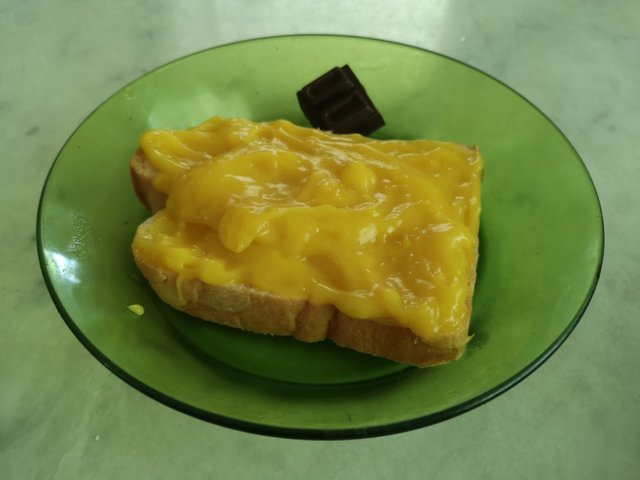 Here is a picture of the thicker version of custard spread.
It's all up to your preference but i still love the melted version. 🤤😍
Cheers!
@gracefu is cooking again. 😉