I was reading thorough a post and comments on Facebook the other day.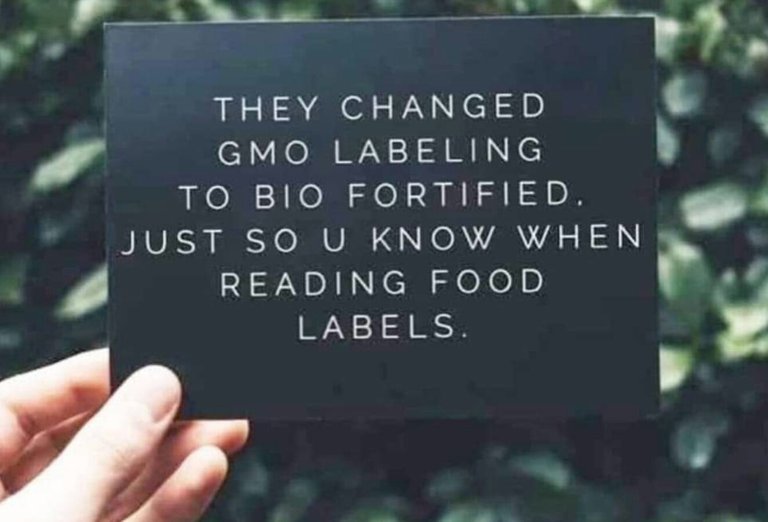 It was shared in a detox and health group. Reading through the comments and some of the links it's apparent that the statement is not entirely accurate, but I can understand the warning behind it. This is the definition of biofortification:
"Biofortification, according to the WHO, is the process of nutritionally enhancing food crops through agronomic practices such as managing crops to promote soil and water conservation, conventional plant breeding and modern biotechnology, which can include GMO. The WHO states the aim of biofortification is to "increase nutrient in crops during plant growth rather than through manual means during processing of the crops"."
Okay, so biofortification can be done to a variety of crops which could include GMO, but may not necessarily be GMO. Yet if you click on the words "agronomic practices" in the article it will take you to a definition on Monsanto's website, which isn't exactly helpful to their cause when Monsanto is the most quoted name behind GMOs.
The issue most people have with regards food labelling is the lack of full disclosure. So a term which doesn't give a clear explanation of how something was achieved isn't very helpful. In this case it's easiest to err on the side of caution and just assume anything labelled that way is GMO. So if you have an issue with GMOs you may want to avoid something that is labelled as biofortified.
The problem is that labelling is often changing and the definitions of what a word might mean can end up being altered over time. When one ingredient starts to gain a bad reputation, then they'll give it a new name which is often deceptive. So where we should be getting full disclosure, we're not and people are losing trust in the authorities regulating this. With increasing food intolerances and allergies, it's becoming more imperative that foods are openly labelled, yet I know people with celiac disease who end up having to research products online, to keep on top of whether they have gluten in them from year to year, because the ingredients with gluten in aren't always immediately apparent and manufacturers will sometimes alter recipes so that previously gluten free products will suddenly have gluten in. For some celiacs this could just mean that they wonder why they are in pain, but for others it could put them in hospital and risk their lives.
With so much in social media about labelling in the US, it's no wonder that the rest of the world is suspicious that their own country may start to change labelling policies. In Australia the food standards agency requires the labelling of foods that are genetically modified, which sounds great. However, if you read what the exemptions are, it's apparent that it's much more of a case of buyer beware. Restaurants aren't required to label GM foods. Refined foods "where processing has removed the DNA and protein from the food" don't require labelling, because the assumption is that the GM parts have essentially been removed. Then animal products from animals which have been fed GM foods don't need to be labelled. Yet these are the very things that do require labelling because it isn't so obvious.
Full disclosure doesn't mean that people won't buy products, it means that people can make their own, informed choices. Without this arguments are always going to rage over the accuracy of statements, because the information isn't easily available. A distrust is also going to develop in product providers.
Not everyone will understand or care what is in products, but it doesn't mean that nobody deserves full disclosure.
~○♤○~