Hello and welcome all to my new blog.
This will be the first at my new channel!
I've been around for a while and i decided to start something new. Because i have a lot of passion for a lot of things!
So is healthy food one of them. A while ago i took a critical look at my way of eating and i was thinking, i need to make healthier choices. Now that i researched it, my breakfast every morning is something i look forward to because it is very tasty and healthy! I'm here to share my healthy foods with you and how you can make your own!
I also like photography making photo's of the food i make and the nature around me besides that i have some other plans with this channel so give me a follow to see more!
Take a look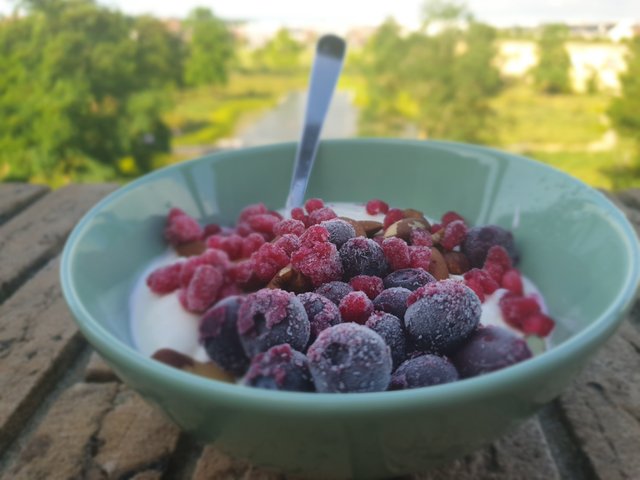 It's greek yoghurt with pomgranade seeds, blueberries and a diversity of nutts.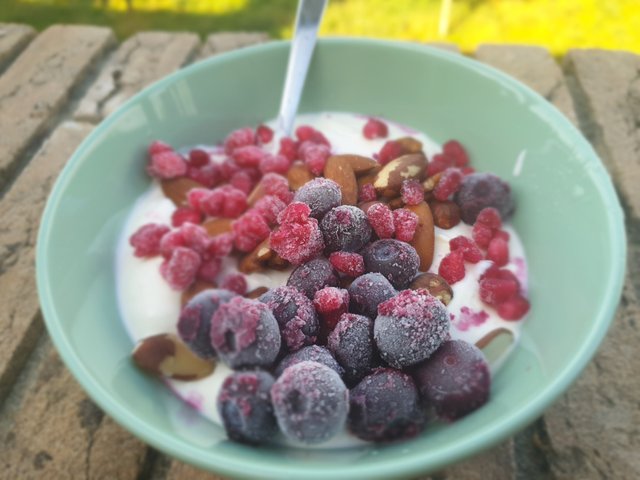 the choosen fruits are very healthy as they contain a lot of vitamines and energy, a great way to start your day. Do you want to start your day like this too?
Here is what you need to do:
-scoop 200 grams of greek yoghurt 10% fat into a bowl
-add the blueberries and pomgranade seeds or any other kind of fruit you like.
(my fruits came straight from the freezer :) )
-Last but not least take your mixed nutts en sprinkle them over the top of it all.
*Option: If you can't have nutts you can also add some raisins instead of.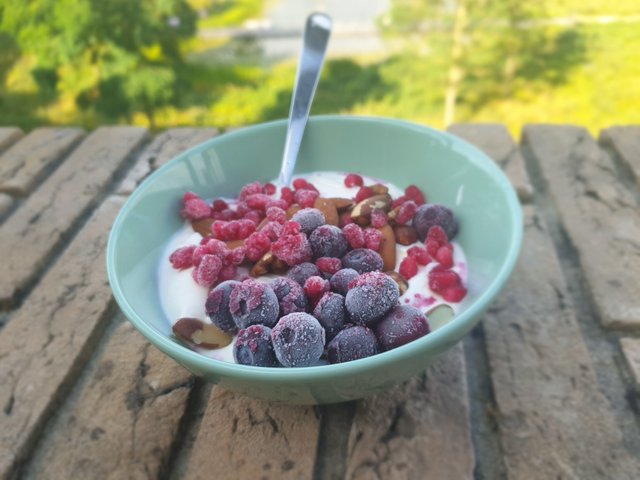 I hope you enjoy it ;) let me know with what kind of fruit you will make this awesome breakfast ;) looking forward to see your reaction.
much love from Holland
XOXO
Veer-0-Nique