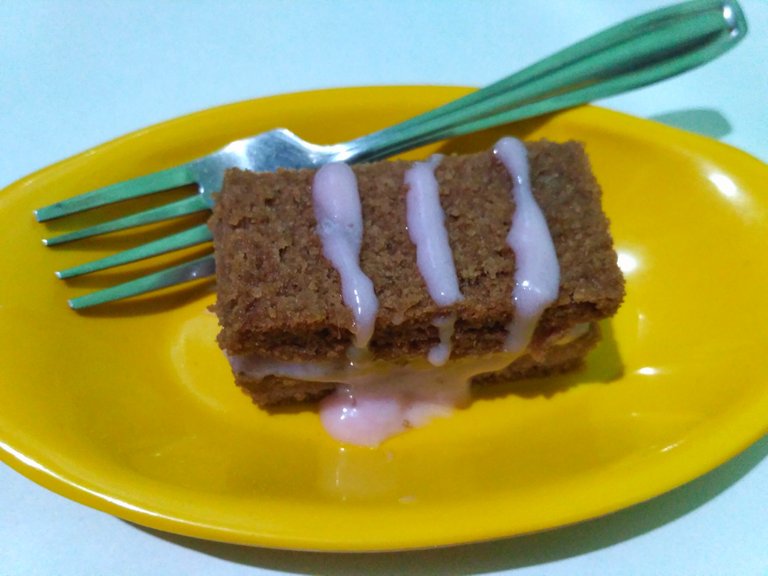 When it comes to desserts, cake excels the choices. Due to the wheat or all purpose flour present in cake some people hesitate to eat. So, what if there is a healthy version of cake?
I made a cake by replacing all purpose flour to rice flour, making it healthy to eat.
Now for this recipe you can also use oven to bake the cake, but i cooked it in a pressure cooker.
Going on with the recipe.
-: Ingredients :-
1 Egg

½ Cup Rice Flour

¼ Cup Powdered Sugar

2 Tbsp Semolina
¼ Tsp baking powder

½ Tsp Sodium Bicarbonate

Some Chocolate melted with 1 Tbsp Milk

Pinch of Salt
Milk
Oil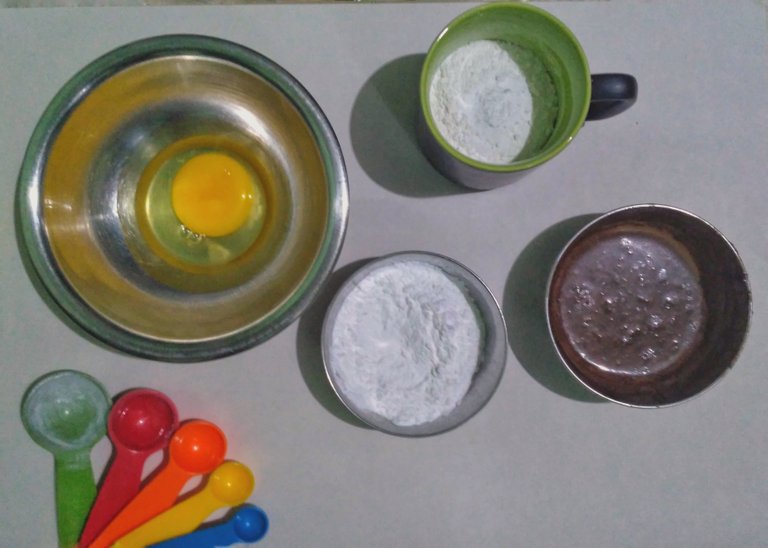 ---
-:Steps:-
In a Bowl beat the egg with the blender, gradually add sugar and blend untill soft peaks are formed or the egg is beaten to the fullest form a smooth mixture.

Add the Rice Flour & Semolina to the egg mixture and mix.
Mix the melted chocolate in the mixture and add baking powder, sodium Bicarbonate and a pinch of salt.
Add some oil and milk to the mixture to make it smooth.

Transfer the mixture to the baking tray, and bake as per normal cake in oven, if you don't want to use oven, then preheat a pressure cooker with 2 Tbsp of sodium Bicarbonate in it, and transfer the baking tray in the pressure cooker. And keep on medium-slow heat for 15-20 minutes.
After 15-20 minutes check the cake with a skewer or a toothpick, whether it is cooked or not. If not leave it on heat for another 5 minutes.
Once cooked let it cool down and then remove it from tray and cut desired shapes.
Cut off the upper and bottom layer of the sponge so that the syrup and icing will hold it.

---
Decorate the cake sponge with your favourite icing.
Here i have made thick marshmallow syrup.
For the syrup i took some marshmallows in a steel bowl with ½ Tbsp of milk.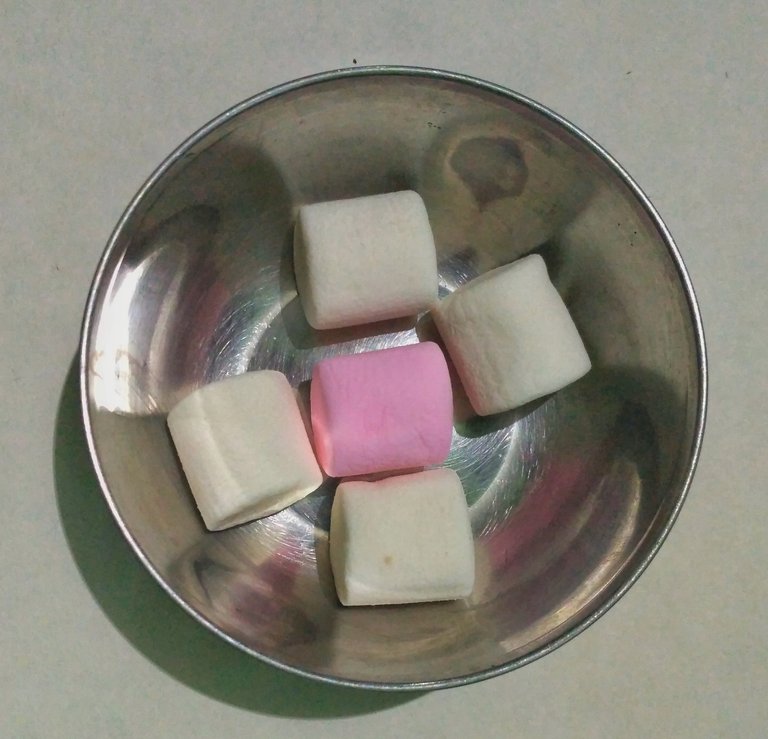 Heated the bowl over boiling water (double boiler)
Added some sugar and waited to thicken the syrup.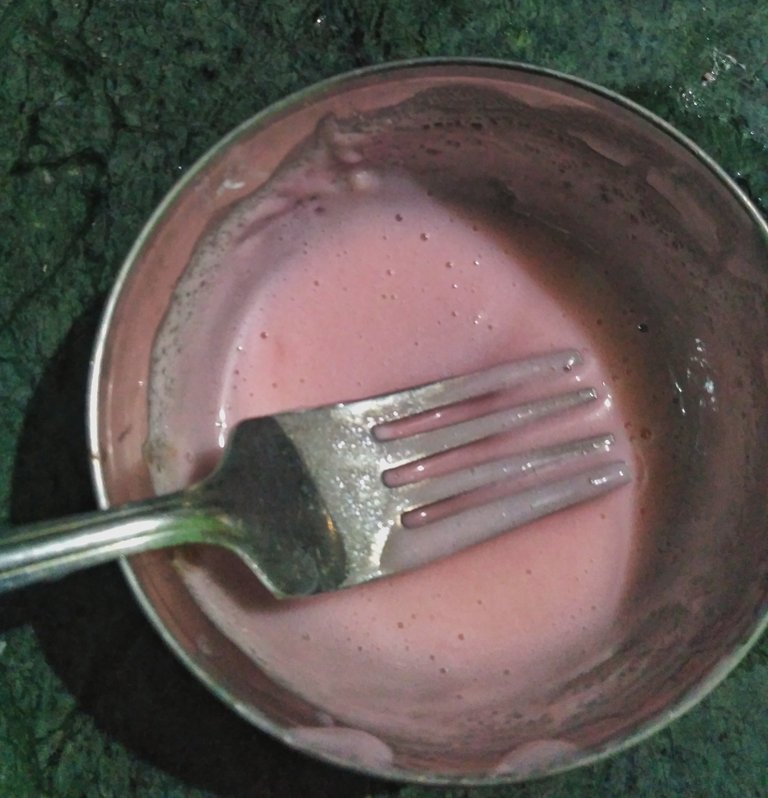 Then put some sugar syrup or milk on the sponge and apply the icing or marshmallow syrup.
Enjoy the cake with your favourite sides.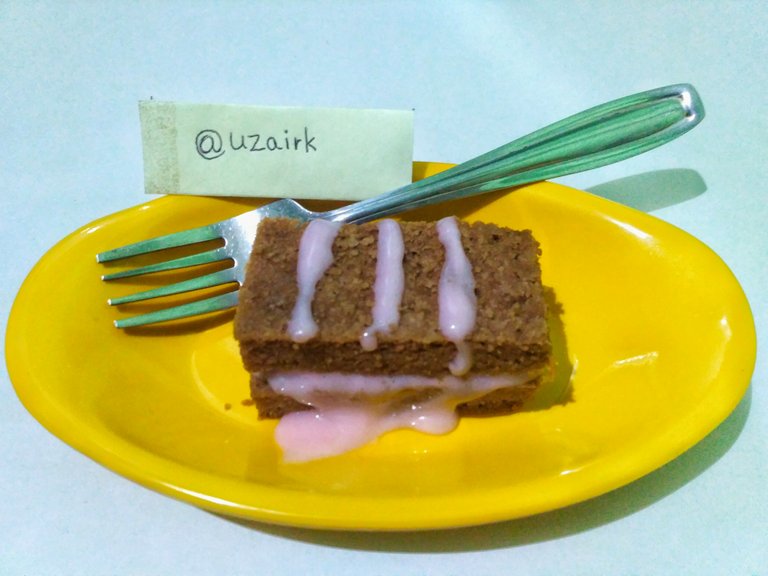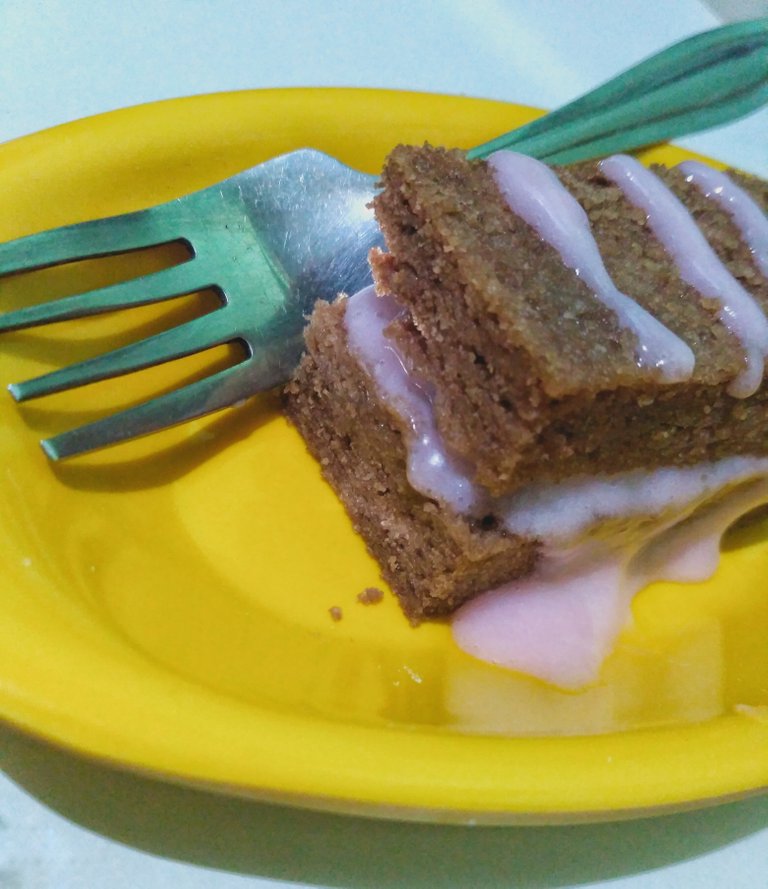 Please do try the recipe and comment your thoughts and views on this.
This is my entry for 2nd Monthly Special Edition of Tasty Tuesday one stop cookoff competition! Sponsored by @qurator,@capduagajah and @foodiesunite
Check out Rice-illicious! Tasty Tuesday for more info.
---
If you like my post please,
Upvote, comment & resteem.