Hello Hiveans! Soup is the theme for this week's Qurator's HIVE Top Chef cooking challenge and here is my Rich Vegetable Beef Soup with potatoes, tomatoes, and carrot. I hope you will like it.
Rich Vegetable Beef Soup with Potatoes, Tomatoes and Carrot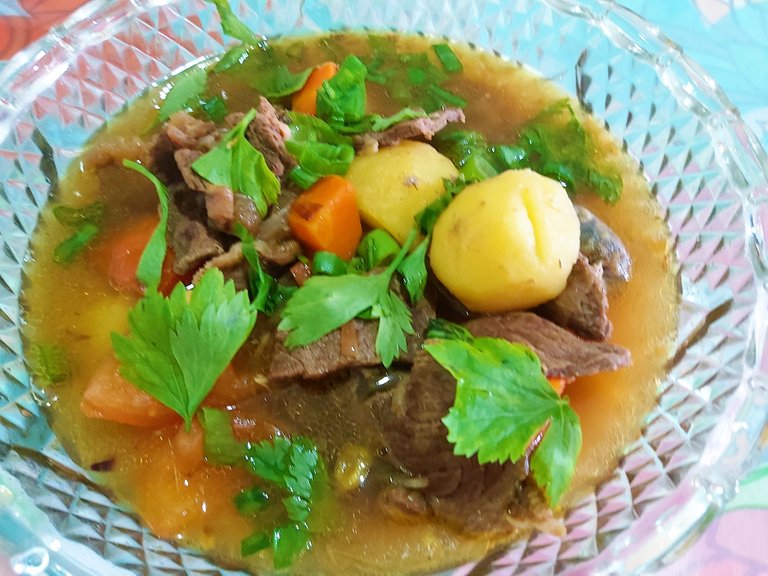 The Ingredients
Beef 1 kg.
4 Potatoes.
2 Tomatoes.
1 Carrot.
2 Onions.
Ginger 1-inch.
4 Cloves Garlic.
Cinnamon sticks.
Star Anise.
Cardamom.
Cloves.
Bunjut soup 2 packets.
Parsley.
Spring Onions.
Beef soup paste.
A slice of lemon.
Salt and pepper to taste.

Method ~ Beef preparations
Wash and slice beef thinly.
I used a meat tenderizer to soften the meat faster. Place 1 tablespoon of meat tenderizer and pierce the meat with a fork. Do not put salt at this stage.
Boil in a pot until the meat is tender.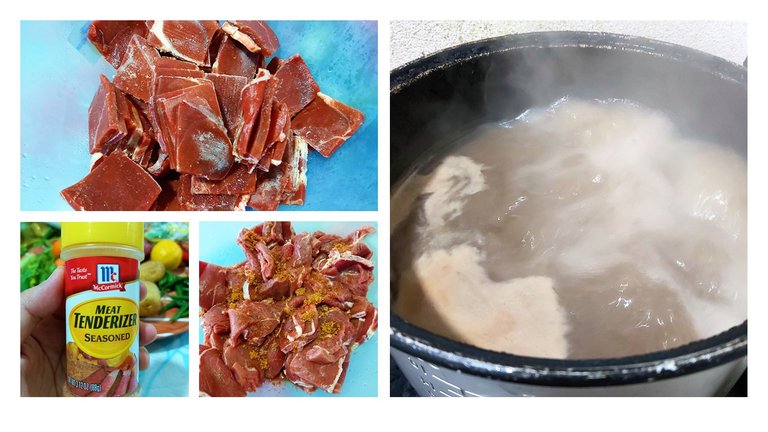 Prepare the boiling ingredients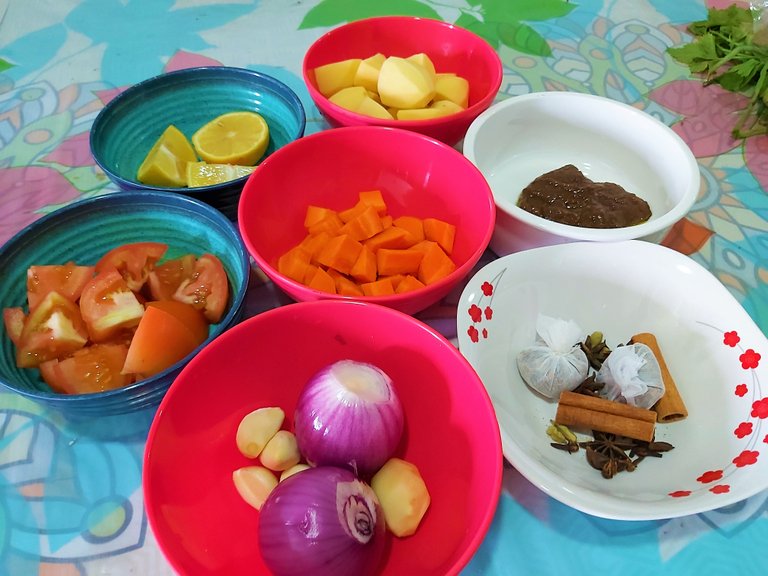 Fry the Onions
Heat oil in a pan and fry the onions.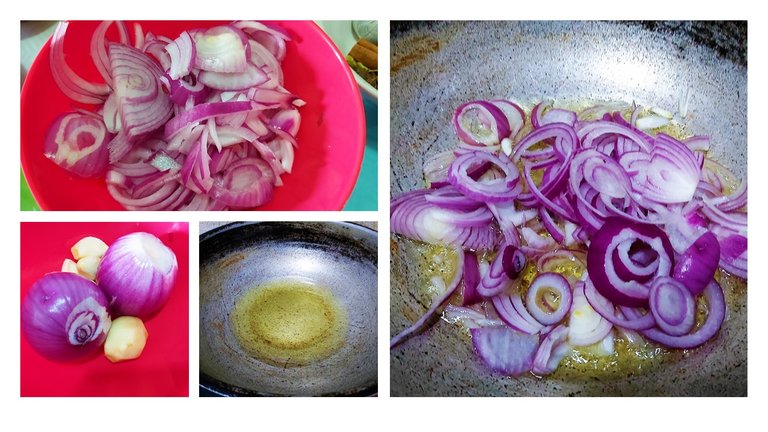 Add crushed ginger and garlic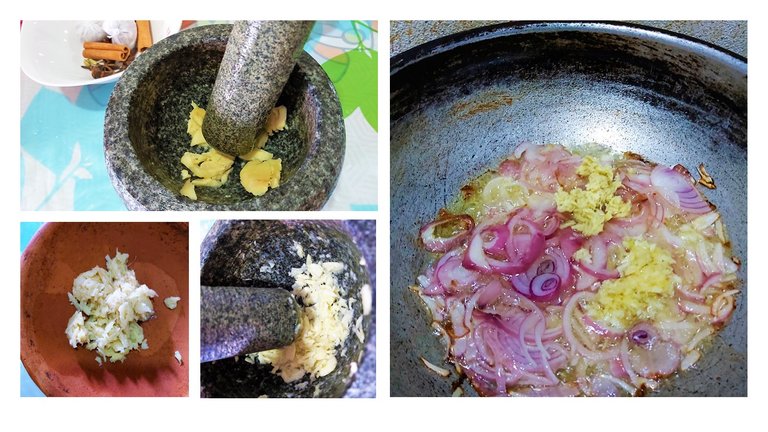 Add Bunjut Soup spices, Cinnamon Sticks, Star Anise, Cloves and Cardamom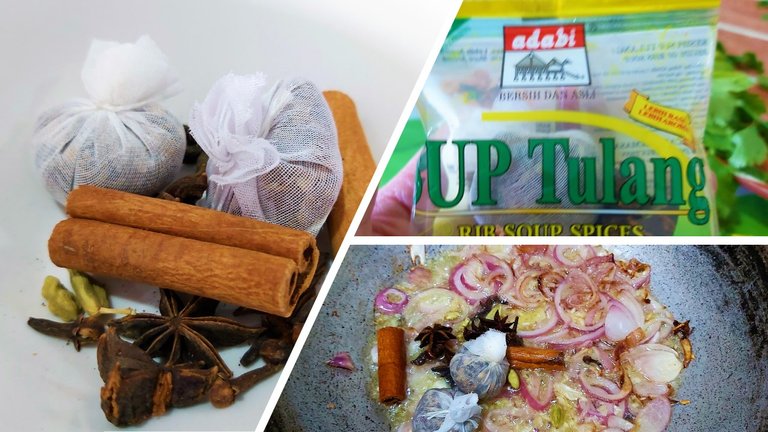 Add Vegetables ~ Potatoes, Tomatoes, and Carrot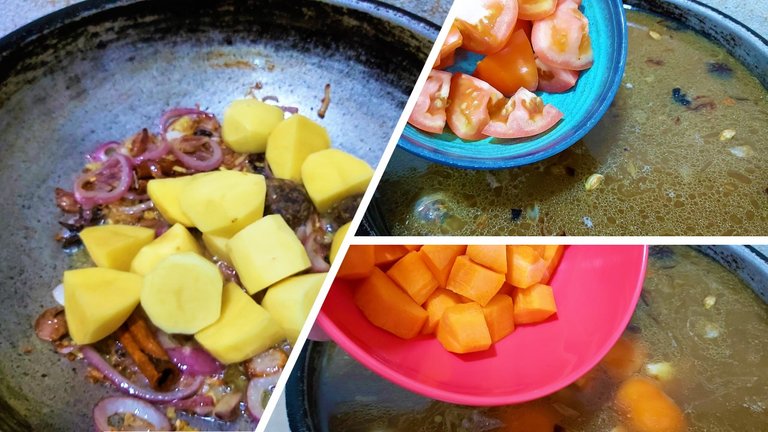 Squeeze Lemon, add Beef Paste, White Pepper, and Salt to taste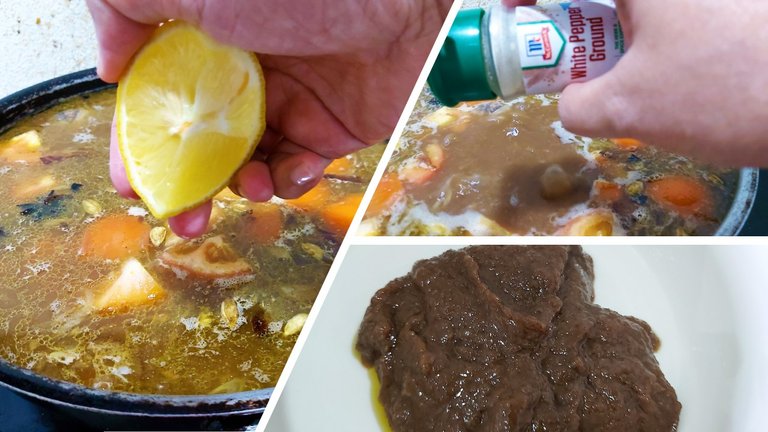 Boil the Soup until potatoes are ready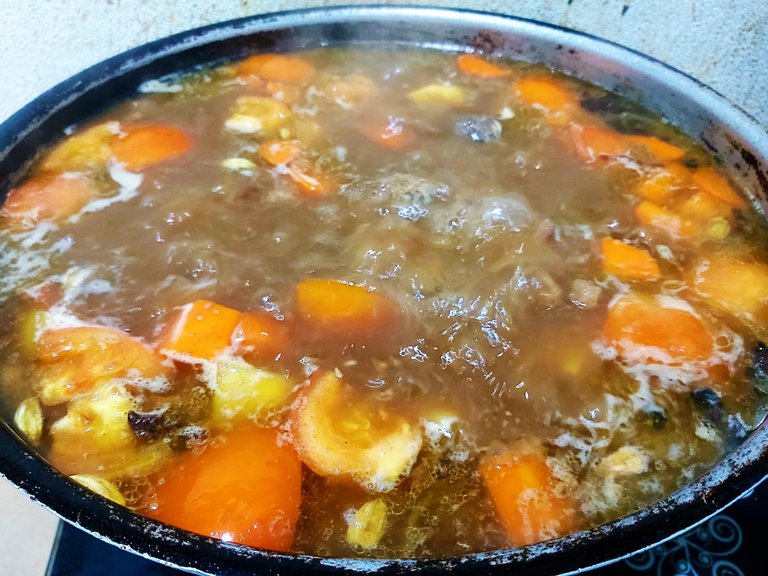 Rich Vegetable Beef Soup With Potatoes, Tomatoes and Carrot Ready to Serve
Garnished with parsley and spring onions.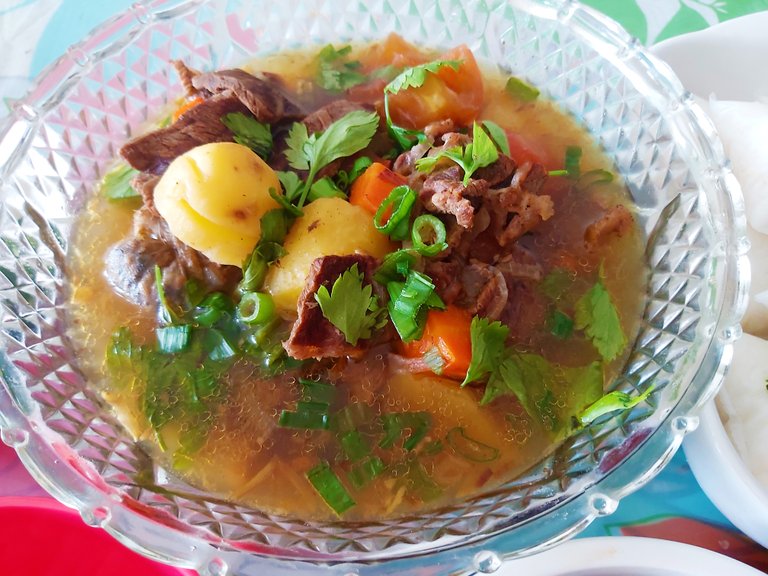 That concludes my presentation for Qurator's HIVE Top Chef ~ Soup theme this week and I hope you will like it, cheers, ainie.
---
This is a submission for Qurator's: Hive Top Chef! | Soup by @qurator. Thank you @qurator for organizing such a wonderful contest, visit this link below for more details:
Are you a fan of contests? You are also welcome to join the other contests that are currently ongoing. Please follow the links below for more details and have fun with your submissions!
---
That's all for now, wishing you a beautiful day ~ Life is Beautiful.
The Best is yet to come, Keep Creating Keep Hiving!
Take care and Stay Blessed!
Yours truly,