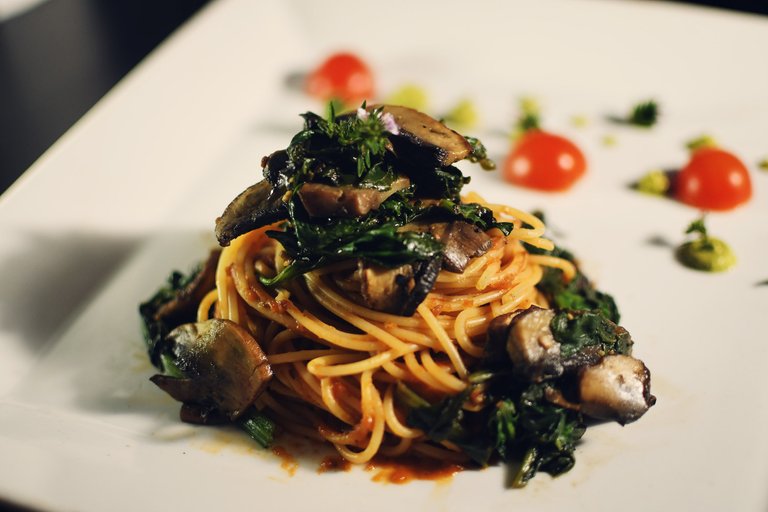 It's tomato season in Canada and the north areas. I am always inspired at this time to cook basic tomato sauce for pasta.
The thing is that I left a garden full of tomatoes behind, when we moved from Marc's parents and they don't use them. I have no time to get them and it's too far to go when I work six days a week.
I have used canned tomatoes for this sauce even though the market has fresh tomatoes, I bought canned from the store across the street.
If you are like me and need convenience, you can still make a good base sauce with canned tomatoes.
I started with browning some onion, garlic celery, carrots and parsley. You can just roughly chop them or like myself, grind them up.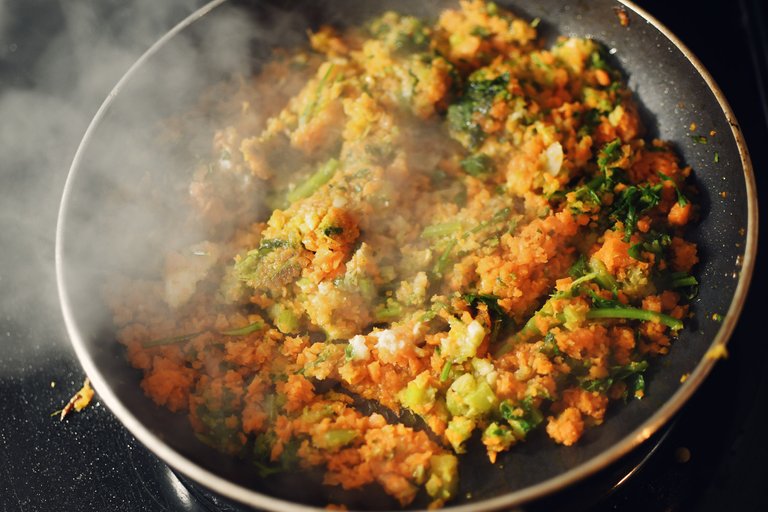 Once they are cooked add the tomatoes. I used three large cans.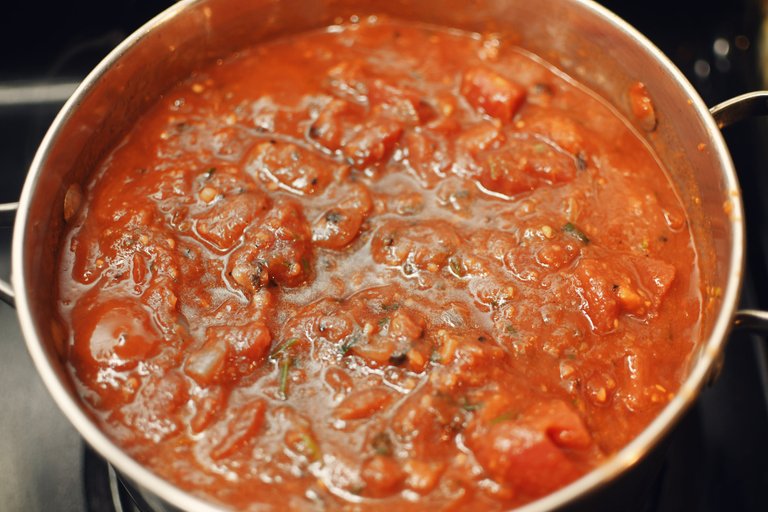 After the sauce has simmered blend it. I used a hand held emulsion blender
Basic tomato sauce
Canned or fresh tomatoes equaling around three litres
1 large carrot
2 stalks celery
1 large onion
5 cloves garlic
1/2 bunch parsley
1 tablespoon oregano
1 teaspoon thyme
pepper
salt to taste
1 tablespoon sweetener
From this sauce you can make other sauces by adding other items.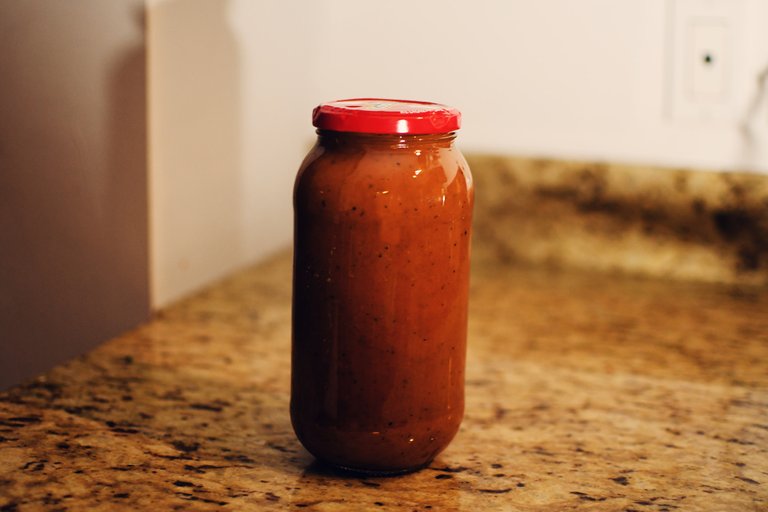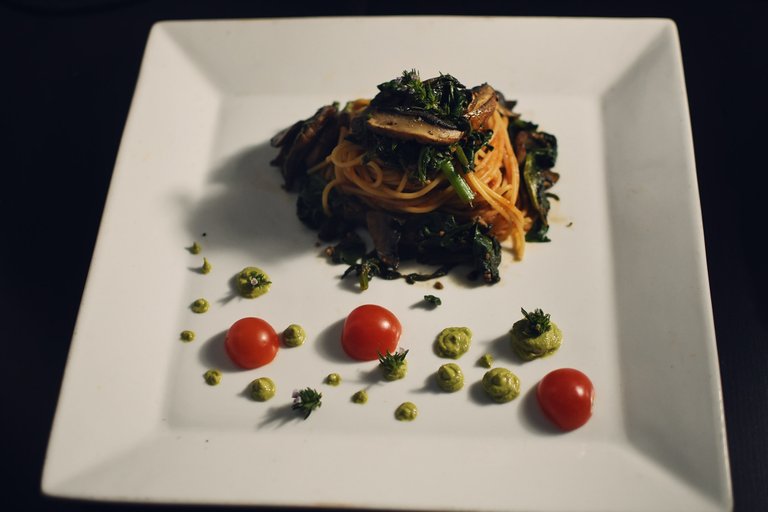 I don't often eat wheat pasta but I do sometimes and this time it was made with the tomato sauce. I added mushrooms, and spinach which were cooked separately in a pan with onions and garlic.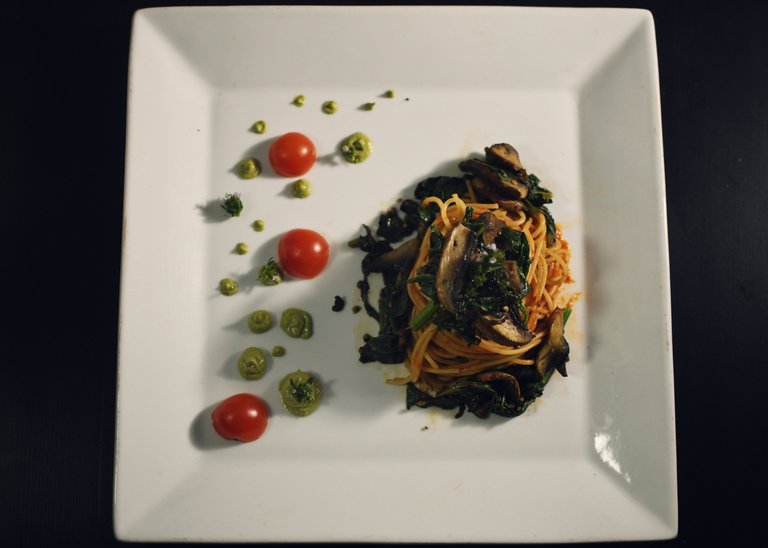 The tomato sauce is heated separately then the spaghetti is tossed and coated in it.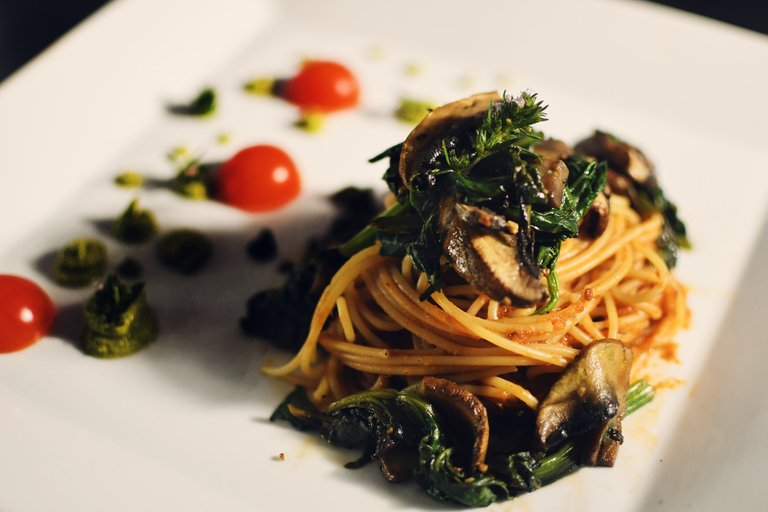 When the noodles are coated add the mushroom and spinach.
This is vegan so there was no cheese in it. I could have added vegan parmesean which can be made with ground almonds, salt, and nutritional yeast.You can purchase this in stores these days. I am not a fan of vegan cheese so I do without. I added a little basil pesto to the plate.
I love basil so I often make pesto from it. The garden that I left behind had some rather horrible basil plants so even if I could get to that garden, I wouldn't get anything from it.
That's when store bought basil does the trick. It is such a simple thing to whiz up in a blender.
Basil pesto
2 bunches basil
1 cup of walnuts or pine nuts or cashews
4 or 5 cloves garlic
juice of 1 lemon
1 cup olive oil or more to blend to a desired consistency
salt to taste
If you want a oil free pesto you can use soft tofu or just more lemon, nuts and some water.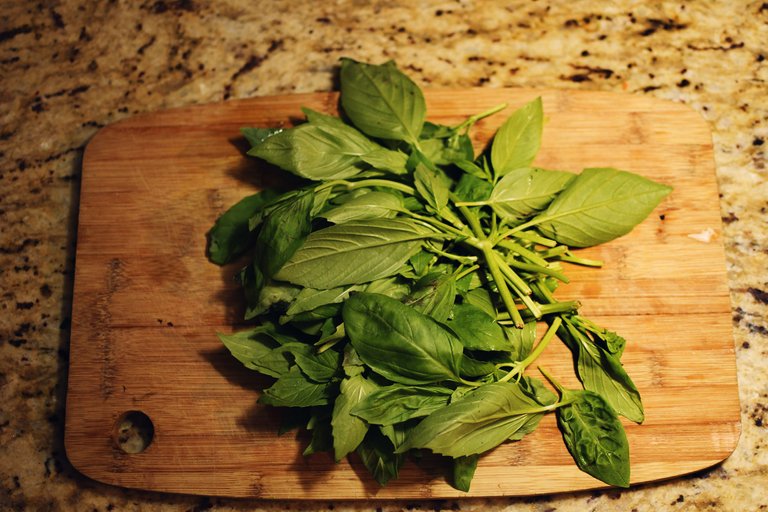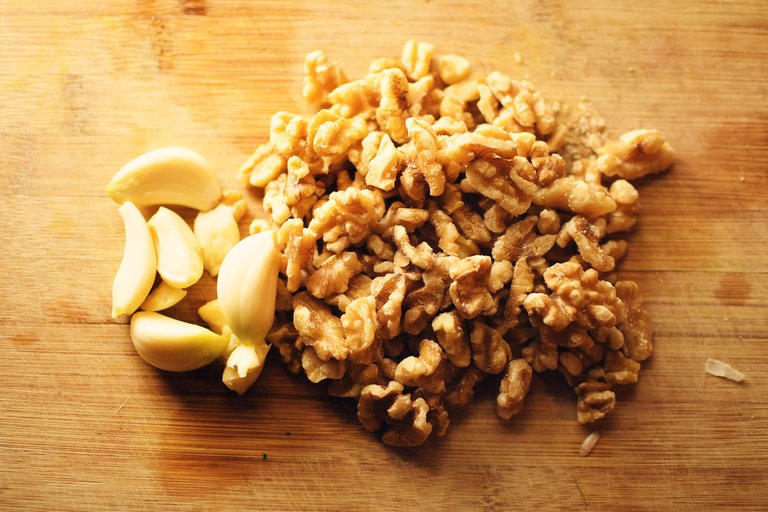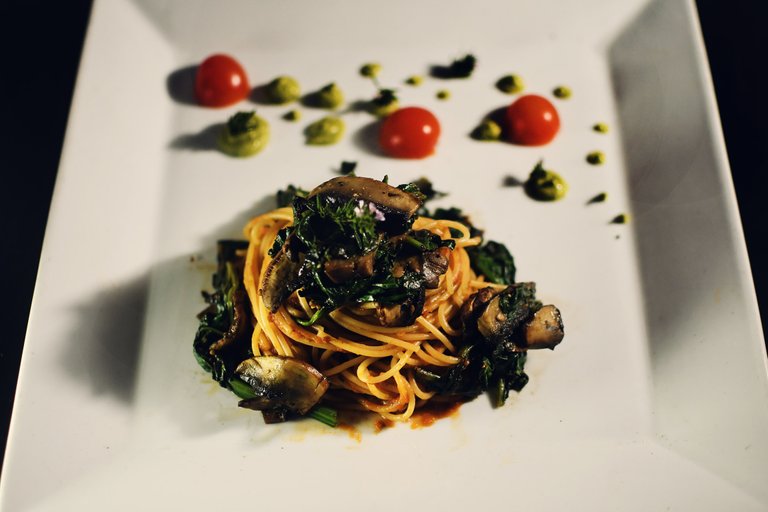 Have a good week everyone!