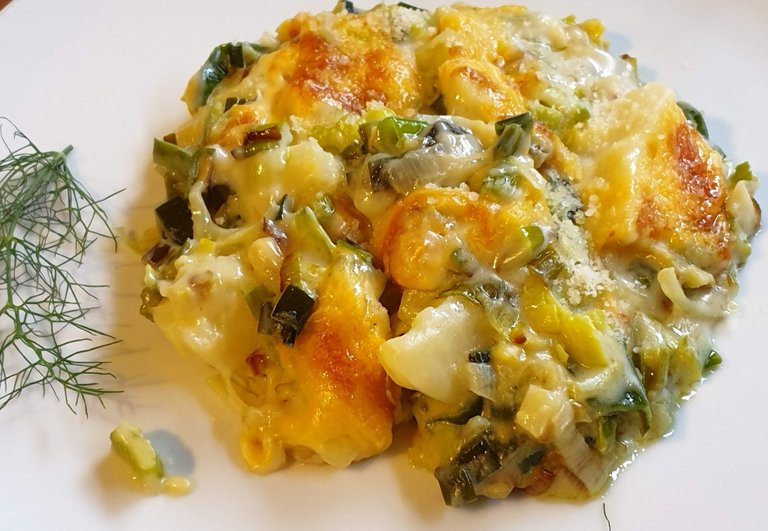 Interesting that Leeks have been a national symbol of Wales for centuries.
There are many tales around the custom of Welshmen wearing Leeks; up till today Welsh rugby fans pin Leeks to their shirts when their national team plays a match!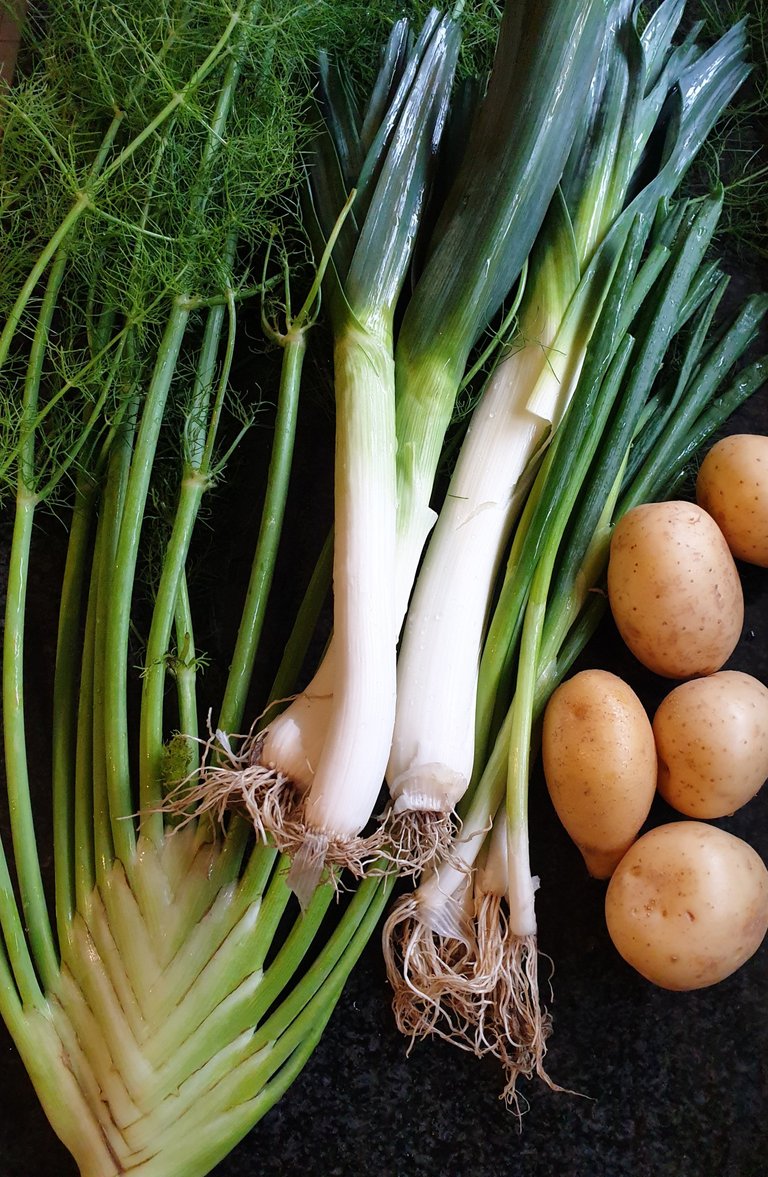 Nevertheless, Leeks, just like onions, garlic, scallions, chives, and shallots are all Alliums, and besides being used in adding flavour to cooking, it also has many health benefits.
Leeks has a mild flavour and is delicious in Soups, Quiches, Pies and many other dishes, pairs really well with Potatoes, Chicken and Fish; certainly one of my favourites!
Creamy Potato Gratin is amped up here with the addition of Leeks, Spring Onions and Fennel Bulb.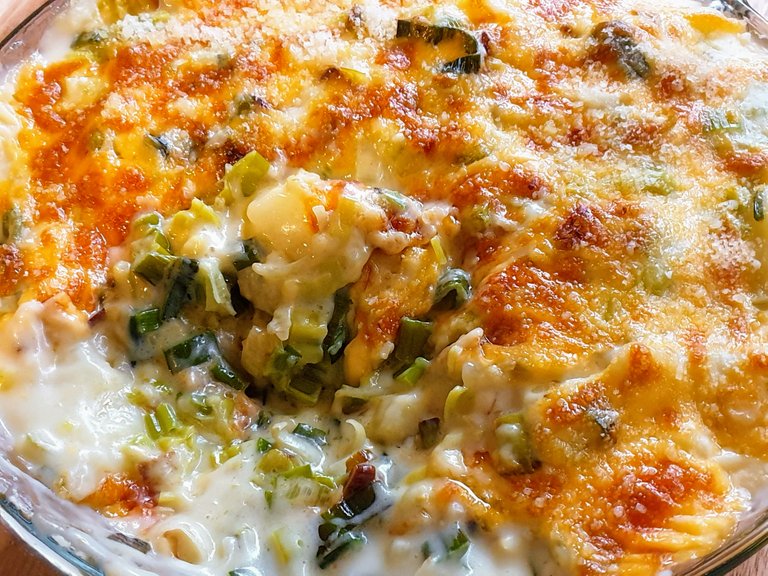 Our staff all left today to go home to their families for the Christmas holidays, so now we're left to see to the running of our little BnB all on our own; fortunately do not have too many changeovers so will manage, but do have someone on call if we need help!
The Gratin was quick to put together, delicious and really satisfying; in fact I would say this could be a meal all by itself.
Creamy Leek & Potato Gratin
5 small - medium Potatoes, parboiled and sliced
3 Leeks, diced
1 bunch Spring Onions, diced
1 Fennel Bulb, diced
2 cups Bechamel Sauce
1 cup grated strong Cheddar Cheese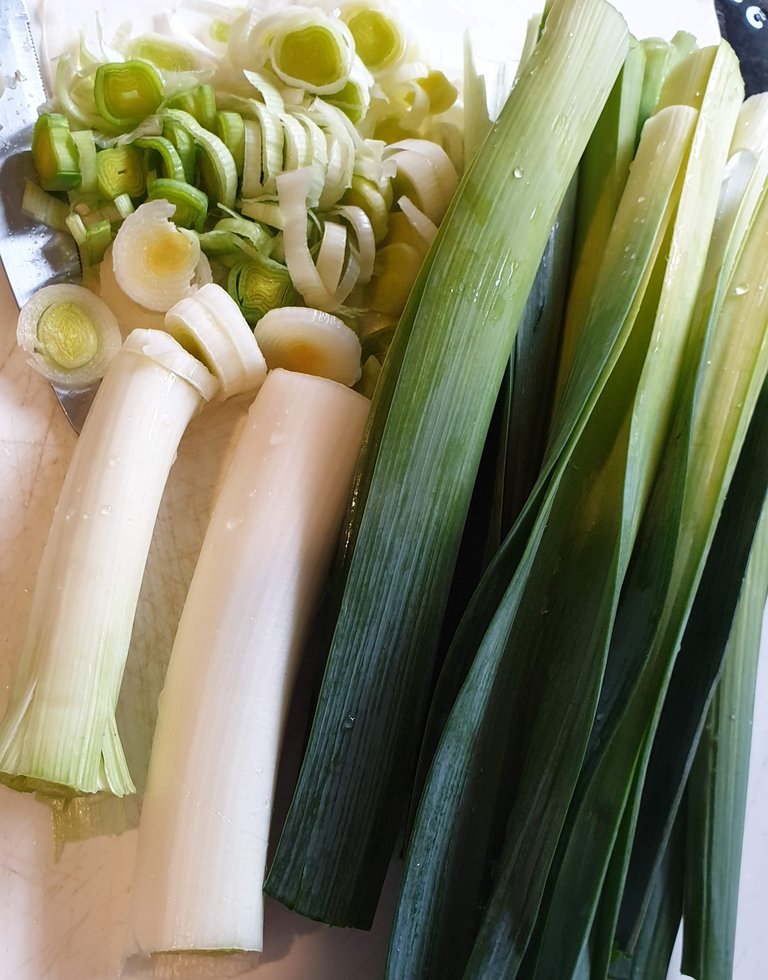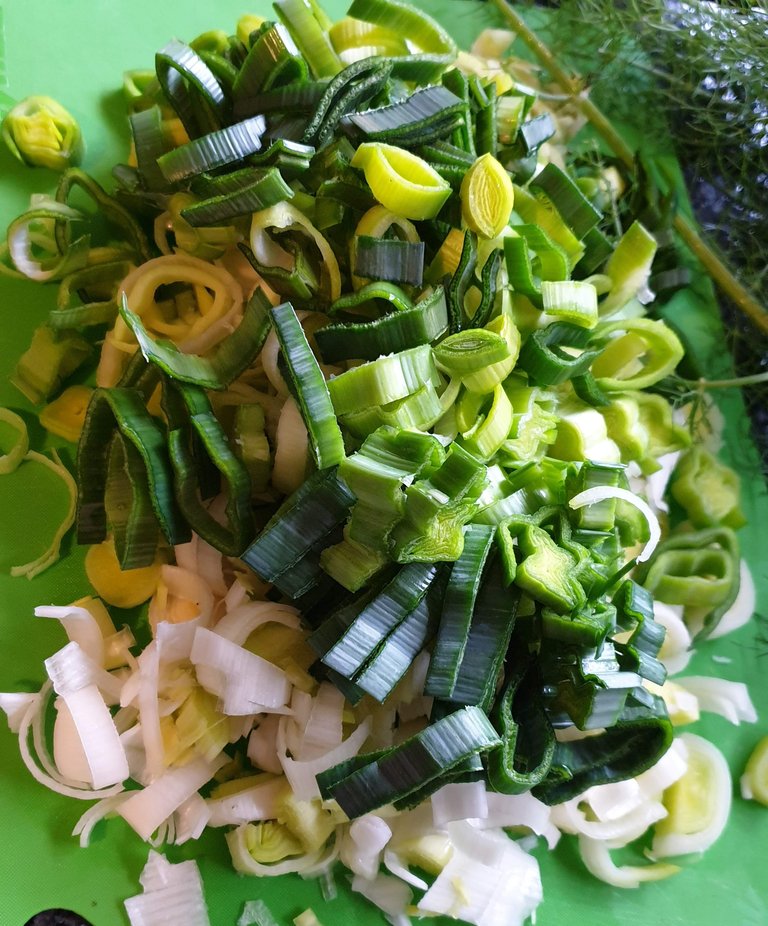 Sautee Leeks, Spring Onions and Fennel in approx 1 Tbsp each Butter & Olive Oil till it starts to caramelize.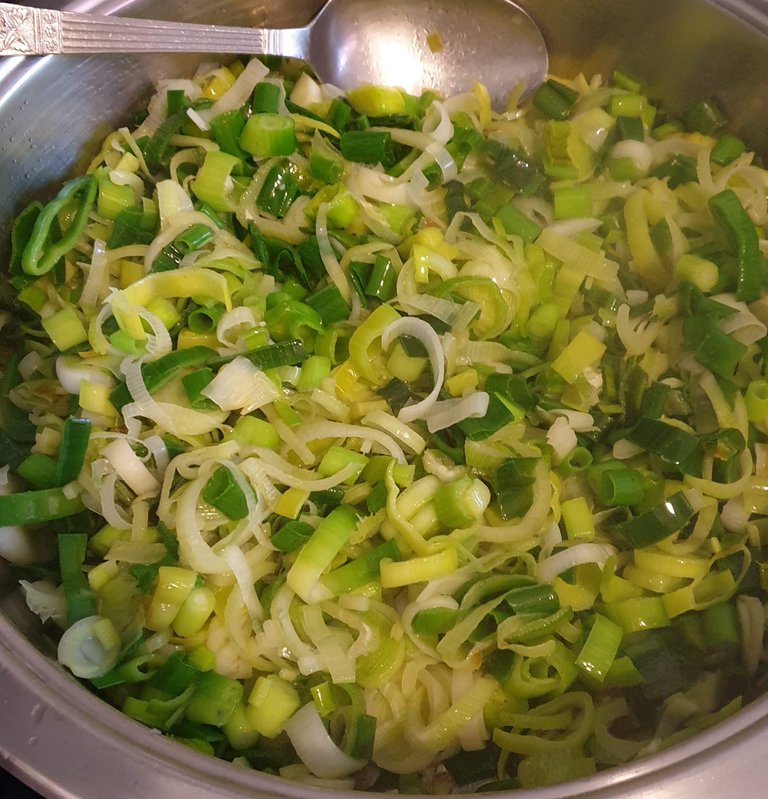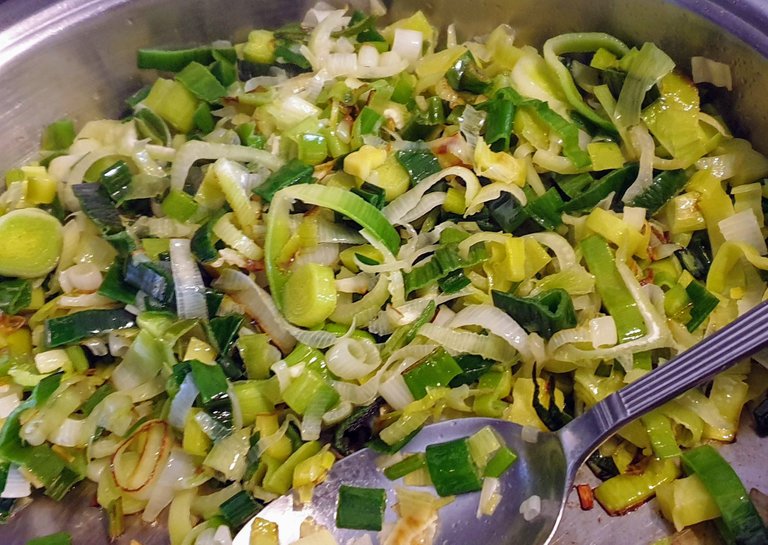 Place Potatoes and Leek mixture in oven dish.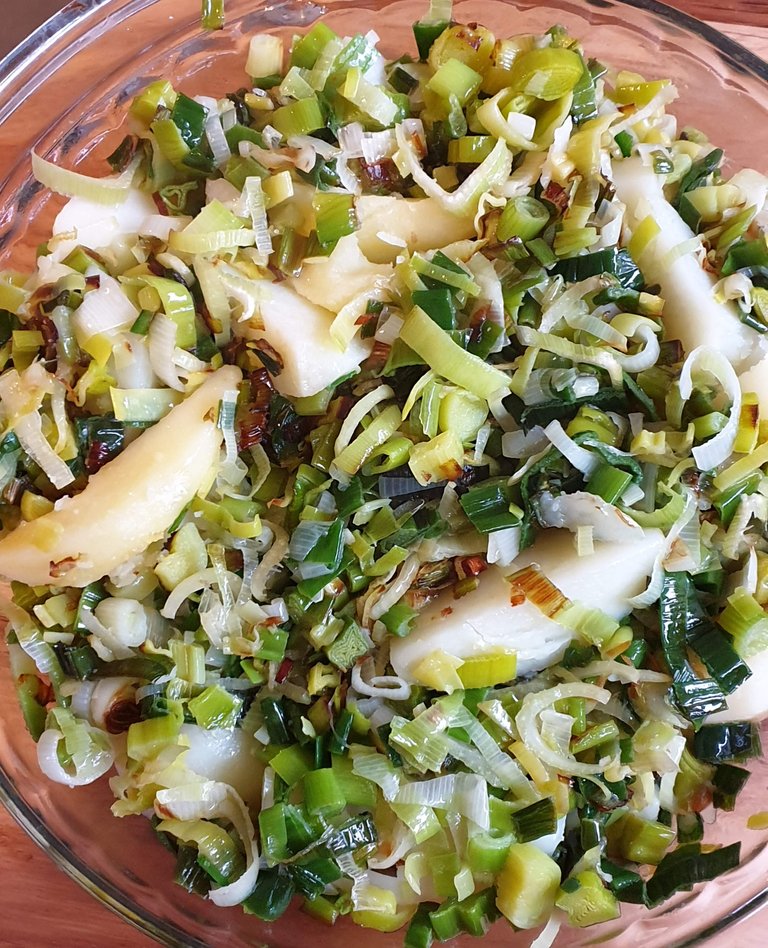 Pour Bechamel Sauce on top and mix together slightly.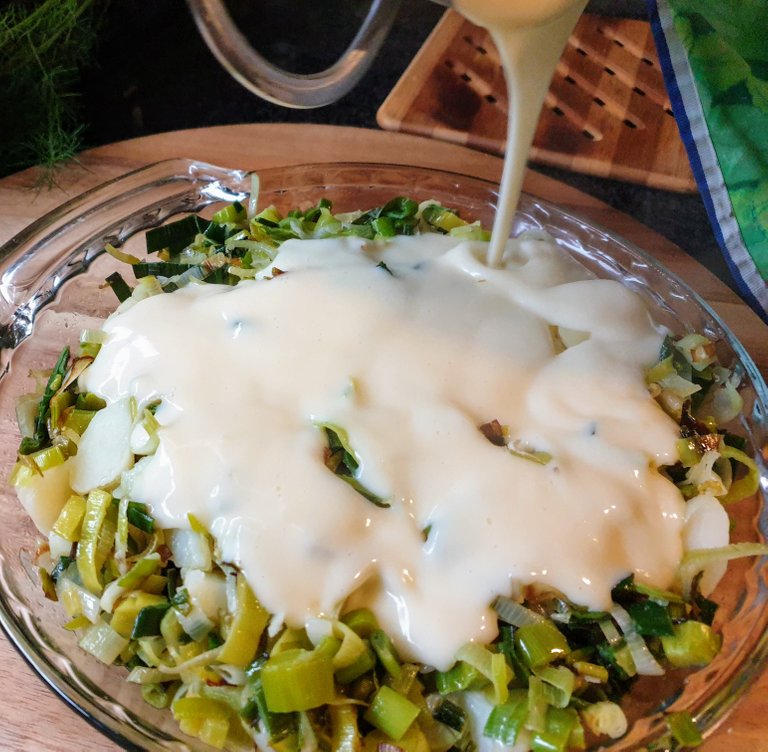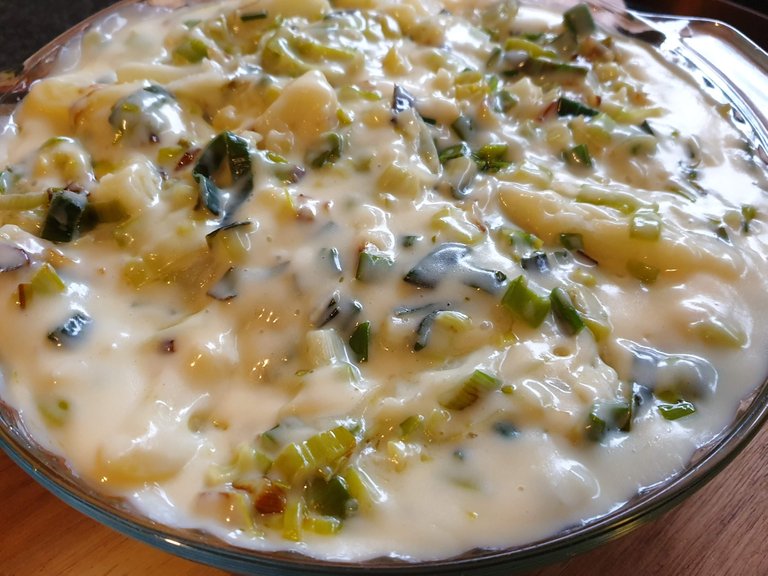 Sprinkle Cheese on top and place in 180°C oven for approx 20 min.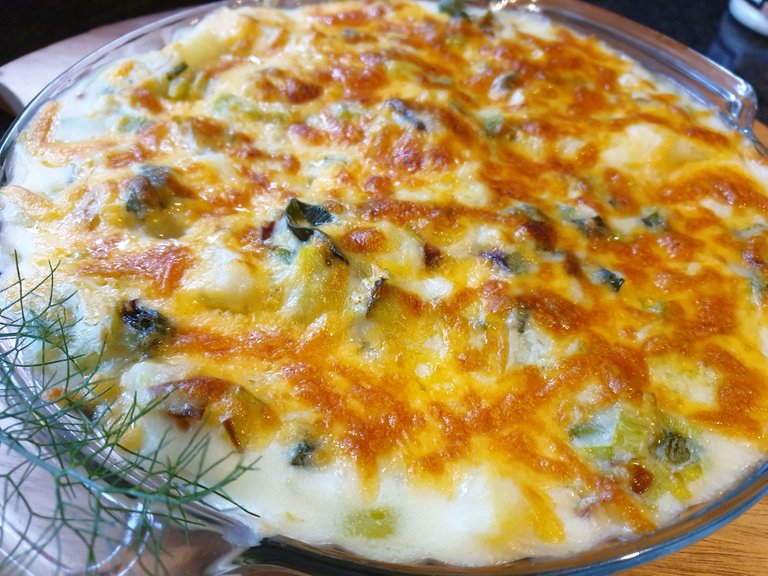 BON APPETIT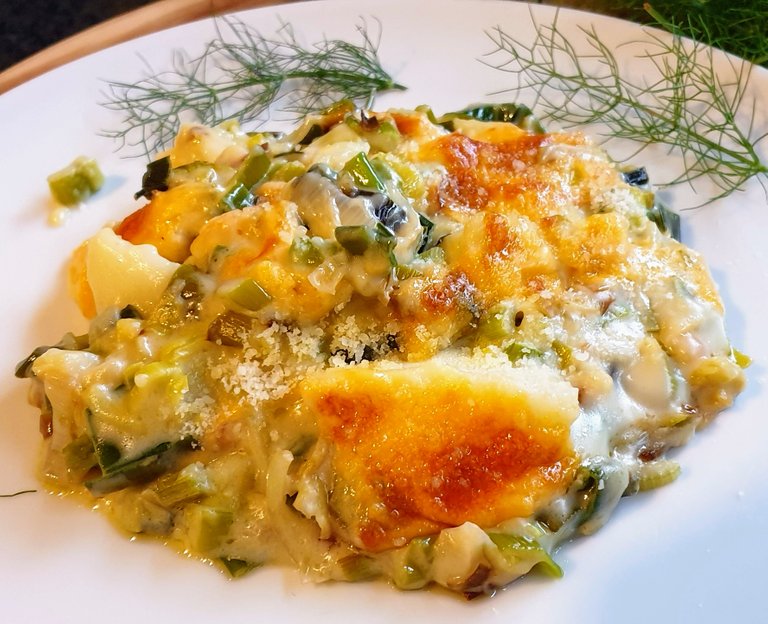 This has been my contribution for the exciting weekly @qurator foodie contest,
Qurator's: Hive Top Chef! | Leeks! Hope you enjoyed it, and thank you for popping into my kitchen :)




Do you know this Badge?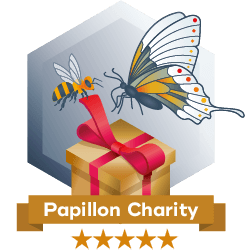 It says "Thank you for partnering with the Papillon Foundation by participating in the
Weekly Hive Charity Giveaway."
Do you want this Badge?
If you like this badge and if you want to help too, you can learn more about @combination and the badge in their blog post:
Some Exciting News! Badge release!


Why not join Hive RIGHT HERE and become part of this amazing community!


Original Content by @lizelle
Thank you for stopping by
Copyright @lizelle – All Rights Reserved


Banner created by @derangedvisions