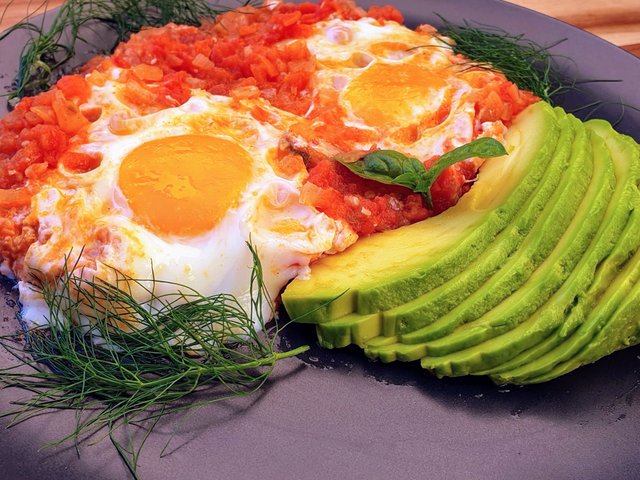 Shakshuka, a popular Middle Eastern breakfast dish which originated in Tunisia, North Africa, served with a creamy delicious Avocado fan.
AVOCADOS IN ABUNDANCE
During our severe lockdown, friends' Avocado trees have been bearing fruit in abundance and they've been unable to share it with friends and family, but as we have more freedom of movement now, hubby dropped by and picked up a bag full of gorgeous giant avocados and they started ripening just in time to make something special for @qurator's HIVE TOP CHEF!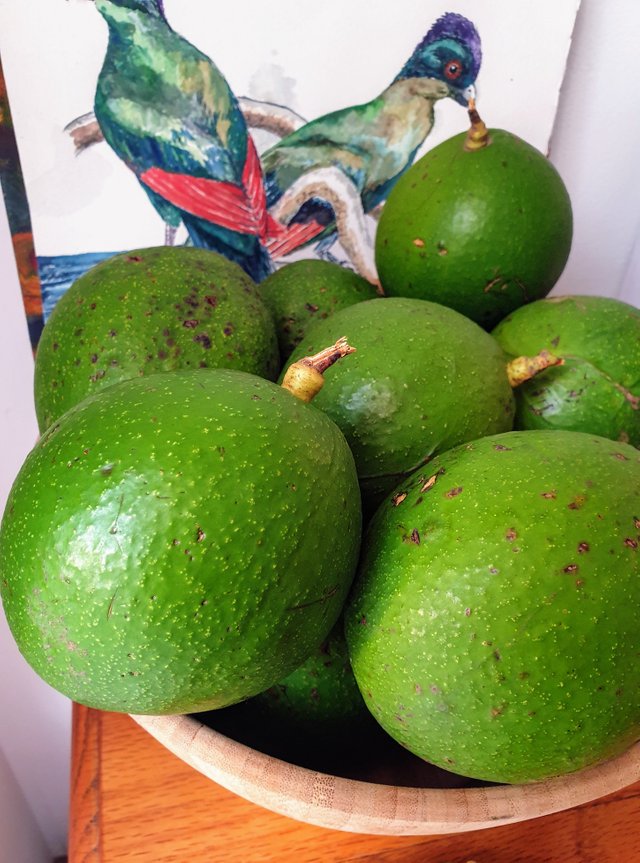 FUN AVOCADO FACTS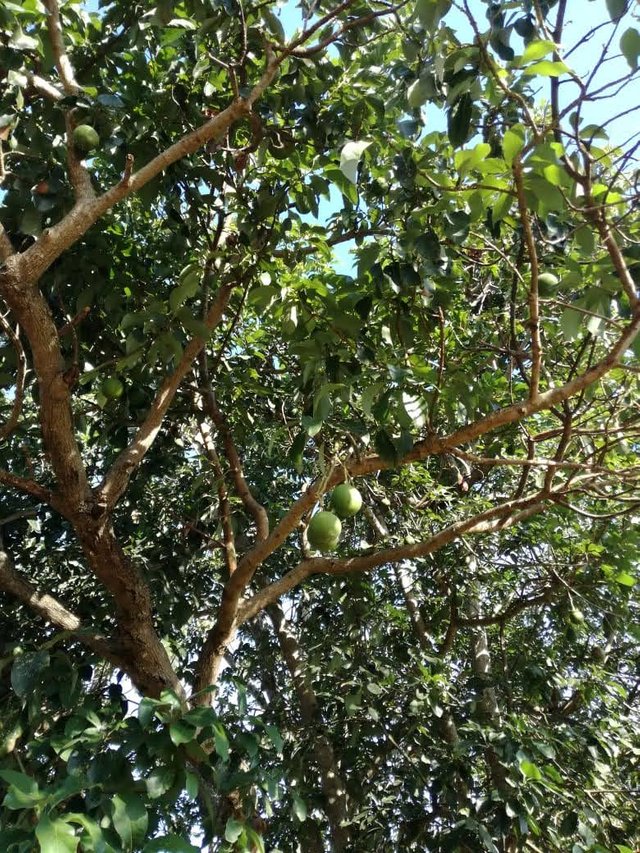 Avo tree photos taken by my friend @artywink who's been absent from Hive...hint...hint...
FRUIT
This fruit, yes it is not a vegetable; was originally named alligator pear by an Irishman in 1696.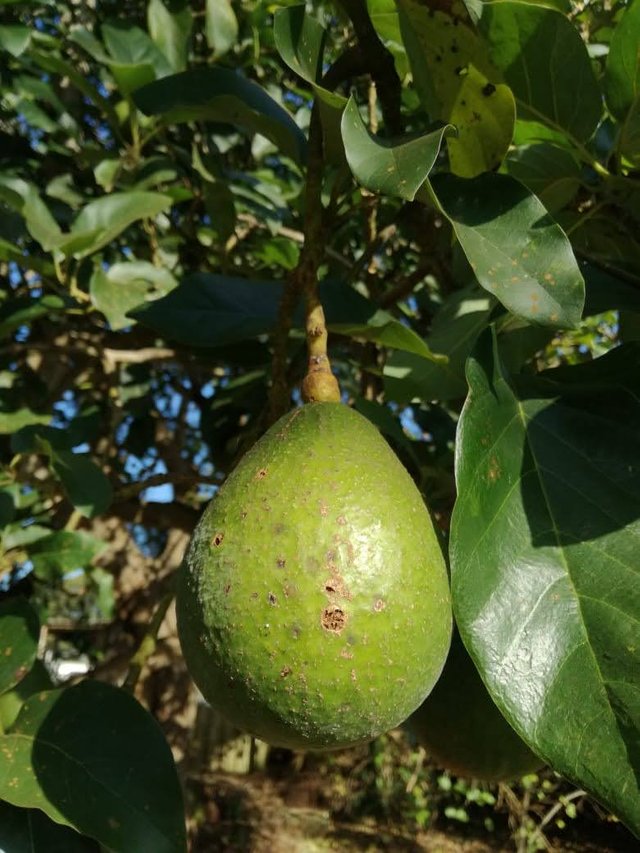 Pear shaped variety
TOXIC
Avocado skin can be toxic to cats and dogs so although your pet can safely eat the flesh, do not give them the skin!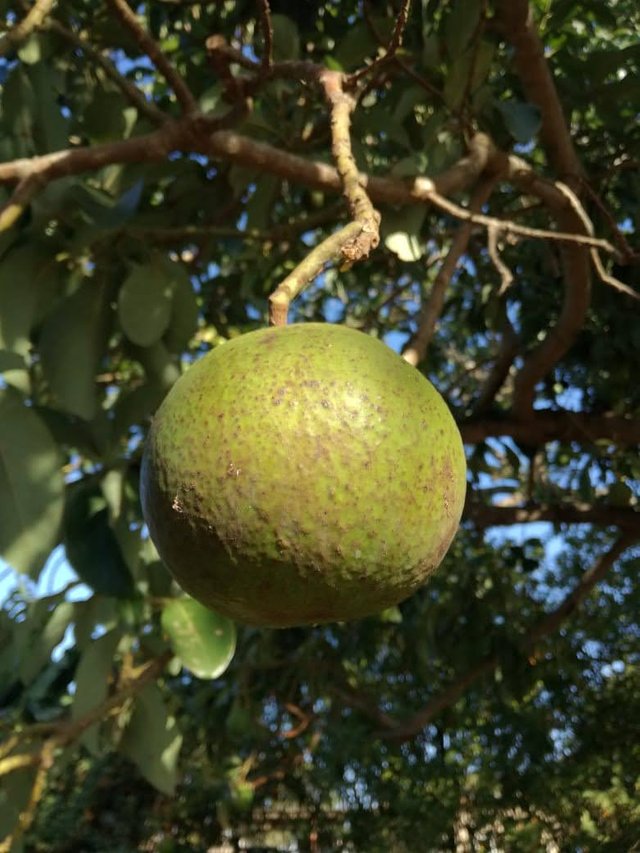 Round shaped Avocado
INK
Spanish and Portuguese Conquistadors discovered that the milky liquid from an avocado seed turns red when exposed to air and used this as ink.
Some documents written with the seed ink are still preserved today.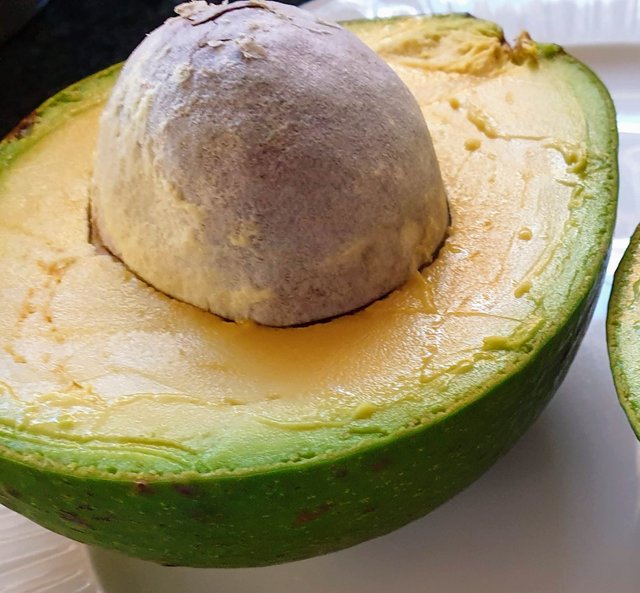 HEALTH
Avocado has much more potassium than bananas; potassium decreases the risk of stroke, lowers blood pressure and preserves bone mineral density. Avocado also helps improve LDL levels and further contains glutathione which boosts the immune system.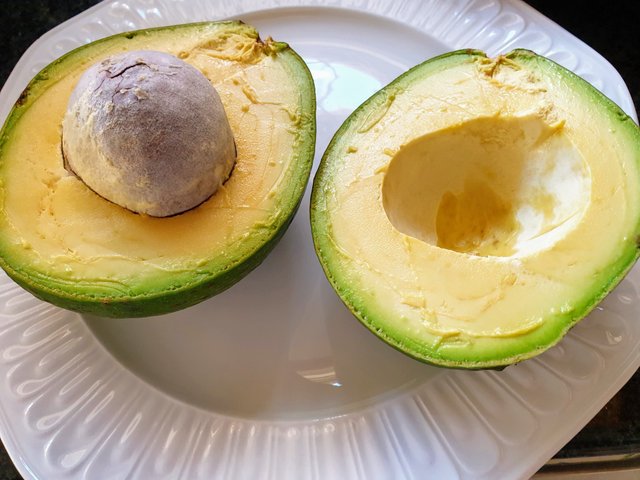 Enough Avocado facts for now; let's get cooking for Hive Top Chef!

SHAKSHUKA
1 Onion, finely diced
2 cloves Garlic, crushed
4 Jam Tomatoes, peeled and cubed
Fresh Sweet Basil, diced
1 tsp Brown Sugar
Cayenne Pepper & Salt
3 Eggs
1 Avocado

Drop tomatoes into a jug of hot boiled water for a couple of minutes, drain and see how easy the skins peel off.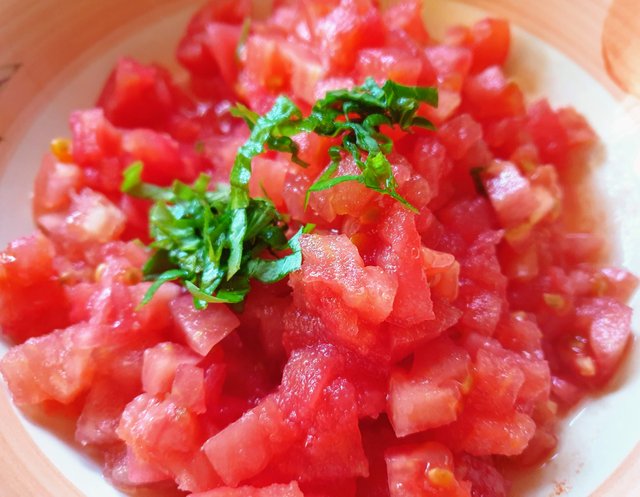 Sautee onions & garlic in a little olive oil, add tomatoes, basil, sugar & seasoning and cook gently till thick.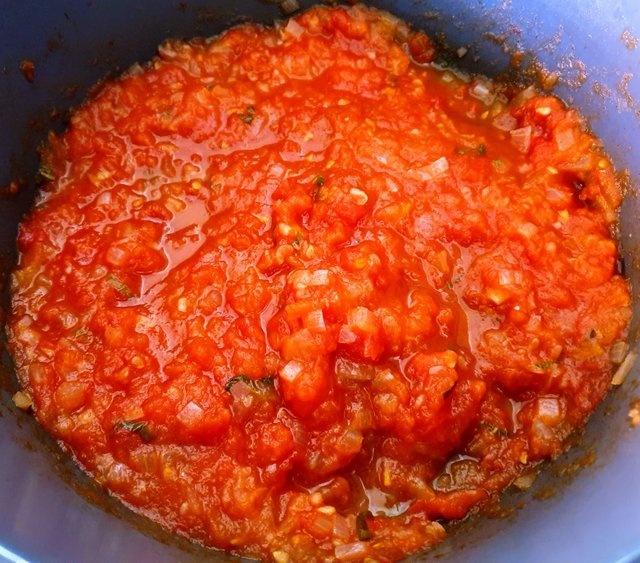 Spoon into deep pan with a lid, make three wells using the back of a spoon and gently break eggs into the wells.
Place lid on and steam gently till eggs are done.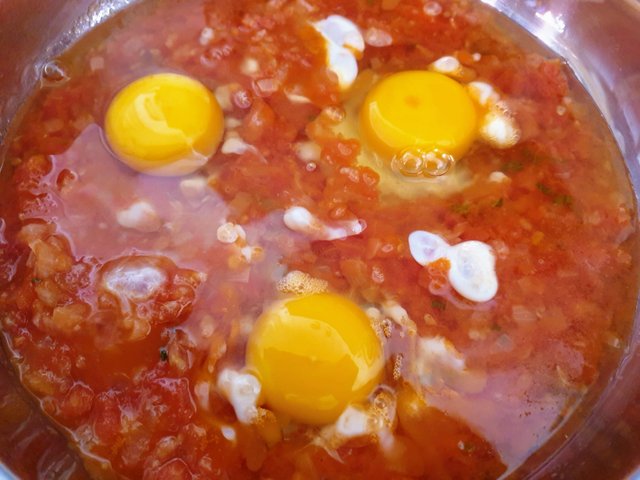 Serve with a creamy Avocado fan.
To fan Avocados, cut in half, peel, turn onto cut side and slice thinly, gently push on side to fan out the avocados on serving plate.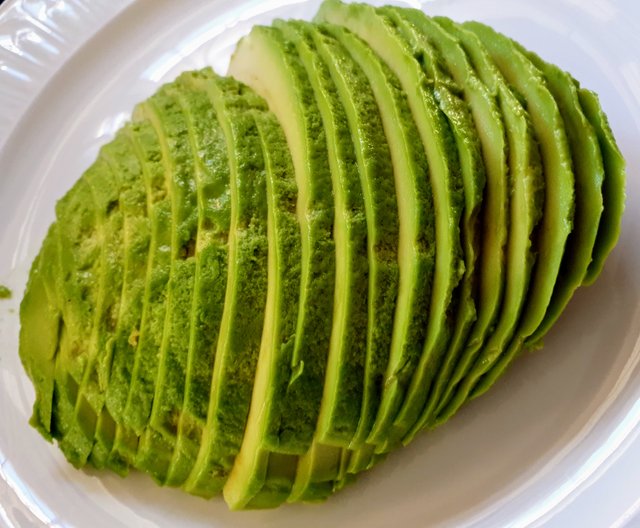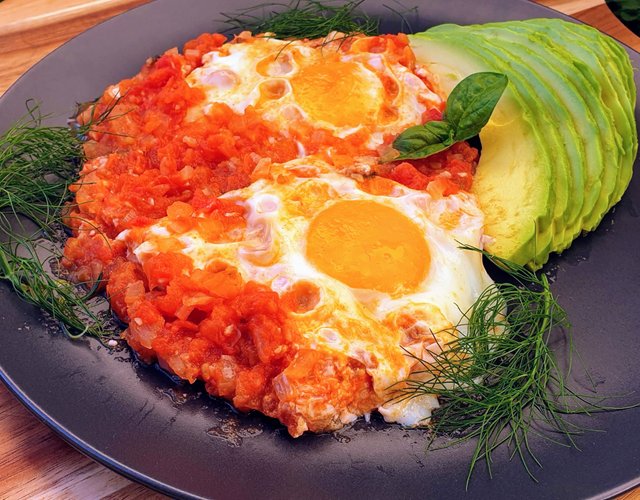 BON APPETIT FRIENDS!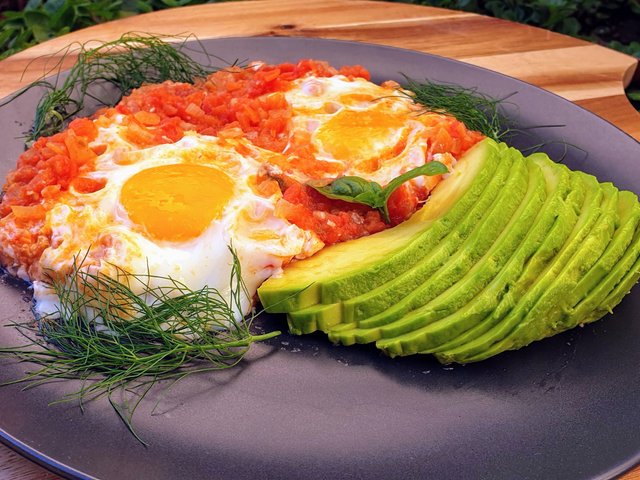 Original Content by @lizelle

Thank you for stopping by

Copyright @lizelle - All Rights Reserved


Banner created by @derangedvisions