I'll admit to being a sucker for punishment when it comes to any foodie challenge, but fun I sure had when I started playing with Peppers in my kitchen this weekend thanks to Qurator's: Hive Top Chef! | PEPPERS!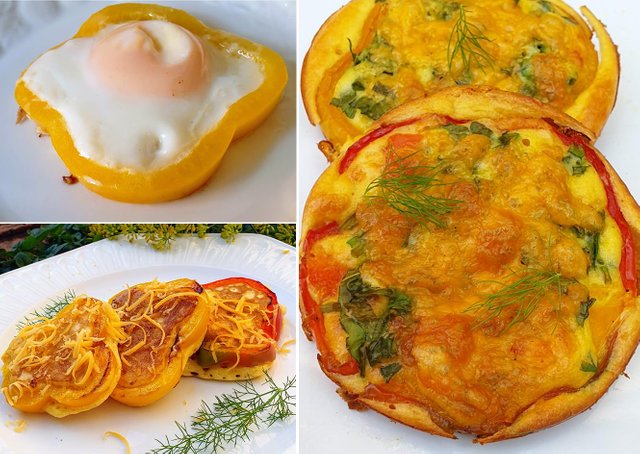 Beautiful Bell peppers are also known as Sweet Peppers and belong to the Capsicum family. They come in the most gorgeous colours - red, yellow, orange, green, white, and purple.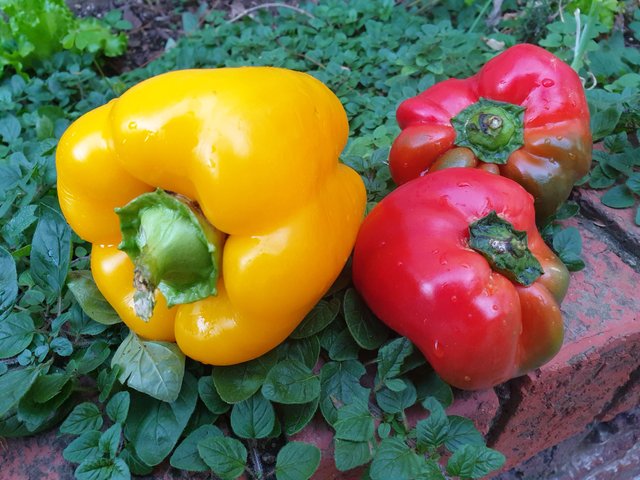 I used red and yellow Bell Peppers and cooked up a little storm in the kitchen, but no one complained!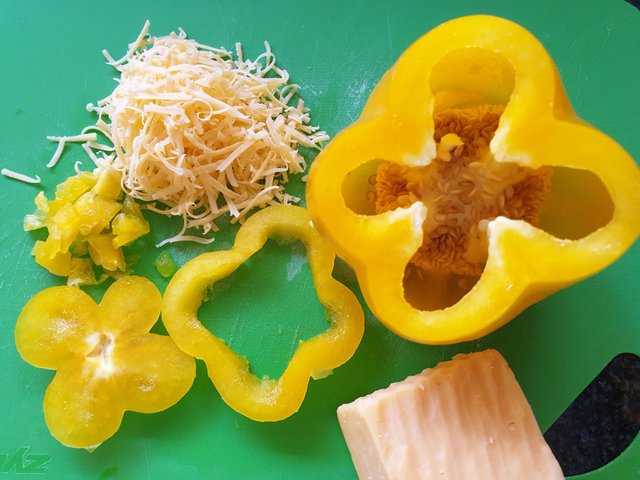 #1 - Eggs in Pepper Basket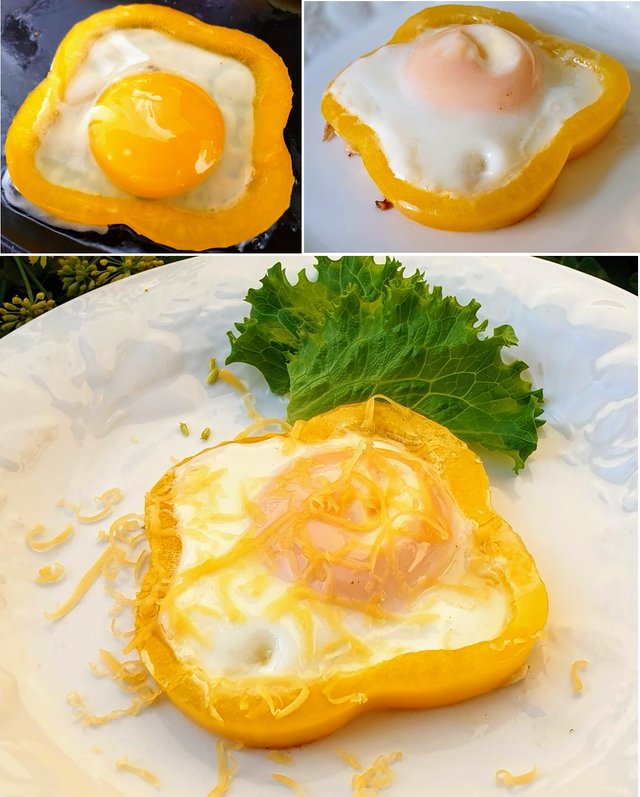 Slice pepper rings and trim inside edge
Melt half butter & oil, place pepper ring in pan, break an egg into it and cook to your own preference.
Finely grate Cheddar Cheese onto egg and serve.
#2 - Pepper Pancakes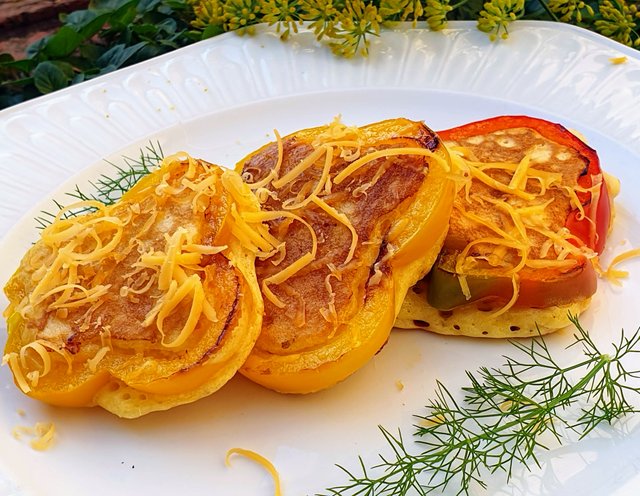 Peppery Pancakes/ Crumpets/ Flapjacks
Sift together:
375ml Self-Raising Flour
1 tsp Baking Powder
1/4 tsp Salt
3 Tbsp Sugar
Cayenne Pepper
Add and mix till smooth:
1 Tbsp melted Butter
2 beaten Eggs
200ml Milk
100ml grated Cheese
Finely diced Bell Pepper off-cuts
Spoon batter into Bell Pepper rings & cook on both sides, serve with grated Cheddar Cheese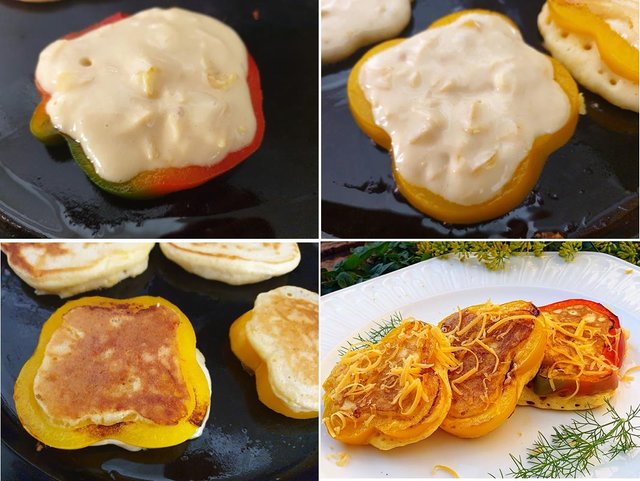 #3 - Quiche in Pepper cups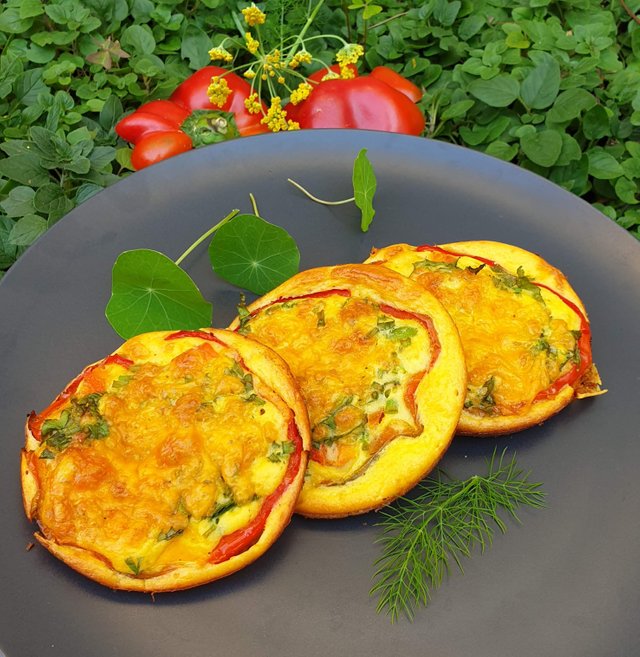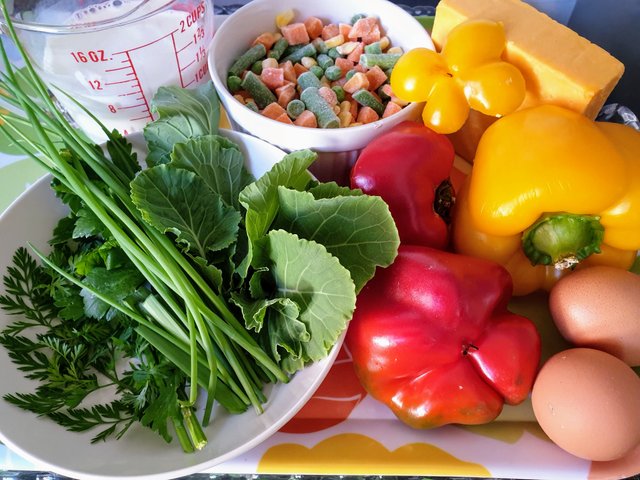 Place Pepper rings into well-sprayed muffin pans
Arrange diced Bell Peppers, Leeks, Kale, Parsley, Spring Onions, mixed Vegetables, fresh Herbs and grated Cheddar Cheese into Pepper rings
Beat together:
1 cup full cream Milk
2 X large Eggs
1/2 cup Self-raising Flour
Salt & Pepper
1/2 cup grated Cheddar Cheese
Pour over vegetables and bake approx 20 min or till set and golden brown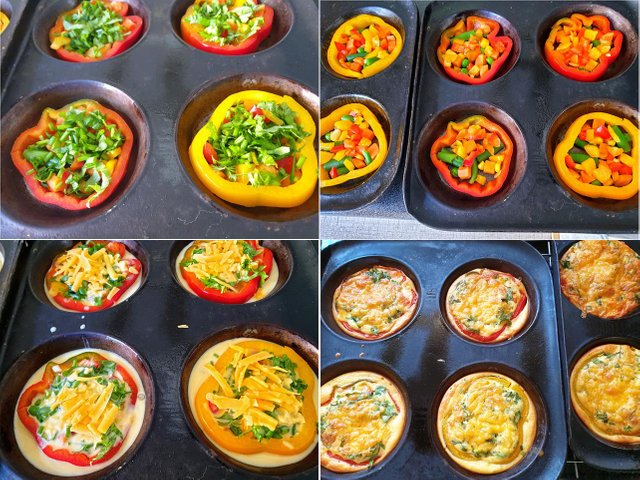 Carefully remove from pan and serve with a salad for lunch or Egg in Pepper basket for breakfast
One last bite!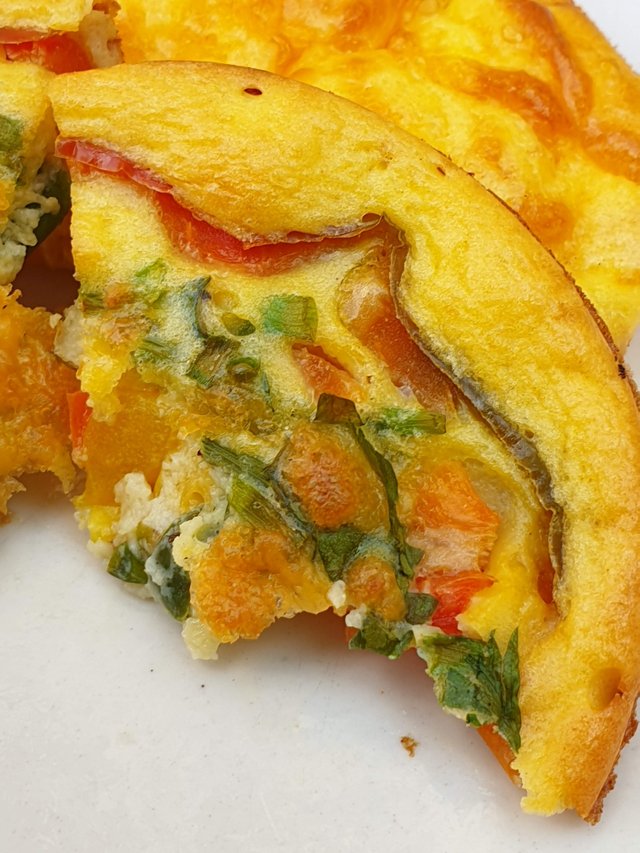 BON APPETIT



Original Content by @lizelle

Thank you for stopping by

Copyright @lizelle - All Rights Reserved


Banner created by @derangedvisions