Why are Sausages also known as Bangers, especially in Britain when referring to Bangers & Mash?
Meat was heavily rationed during WWI & WWII so butchers started adding all kinds of dubious ingredients to the ground meat to make it stretch; from breadcrumbs to sawdust with the addition of water!
We all know that water and oil just ain't a good mix so the sausages would often explode with a BIG BANG during cooking!
Bangers & Mash is British comfort food at its best, and here I've fused it with an American breakfast favourite all the way from Boston, Massachusetts called Boston Baked Beans & Sausages.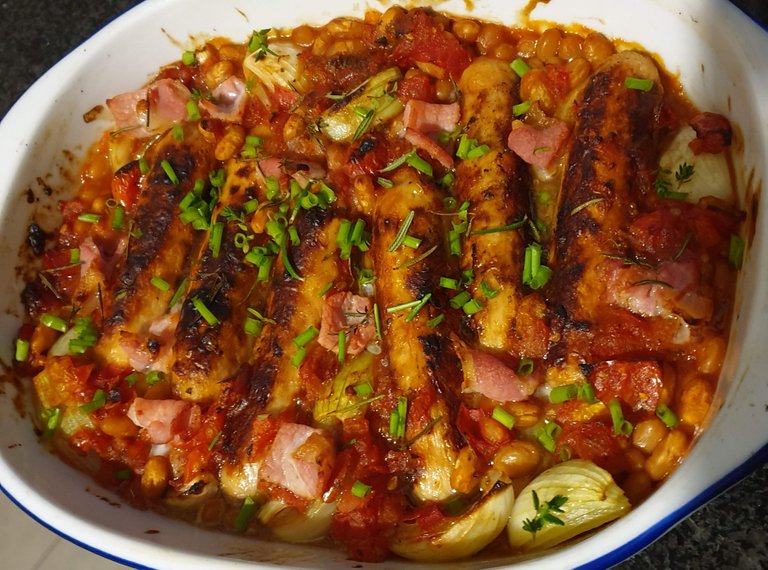 I've broken all the rules and served Budget Boston Baked Beans Bangers & Mash for dinnertime with Sweetcorn on the cob; and this certainly did not break the bank, a real budget meal!
A tongue twister the name certainly is though;)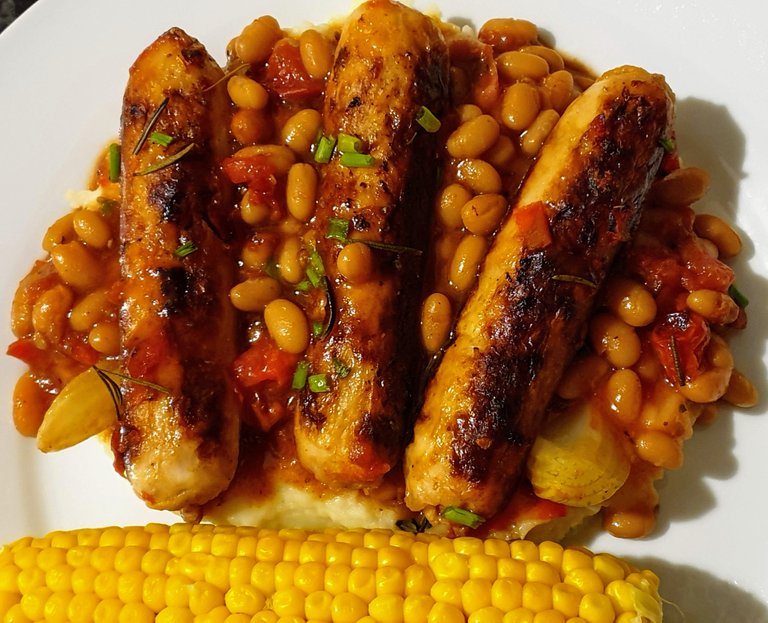 My Pork Sausages fortunately sizzled and did not explode during grilling, telling me that it's been stuffed with good ingredients; no sawdust and water!
Baked Beans, sweet Baby Onions, topped with Bacon bits, Garlicky Basil & Tomato Relish, fresh Rosemary and Thyme; this was absolutely finger-licking good!
Boston Baked Beans Bangers
6 Pork Sausages
Handful Baby Onions quartered
2 Tomatoes diced
1-2 cloves Garlic crushed
Handful fresh Basil
Dried mixed Herbs
1 tsp Brown Sugar
1 tsp Balsamic Vinegar
Salt & Pepper
1 can Baked Beans
1-2 rashers Bacon diced
Fresh Rosemary & Thyme
Brush sausages with oil, add onions & Rosemary & grill till golden, turning frequently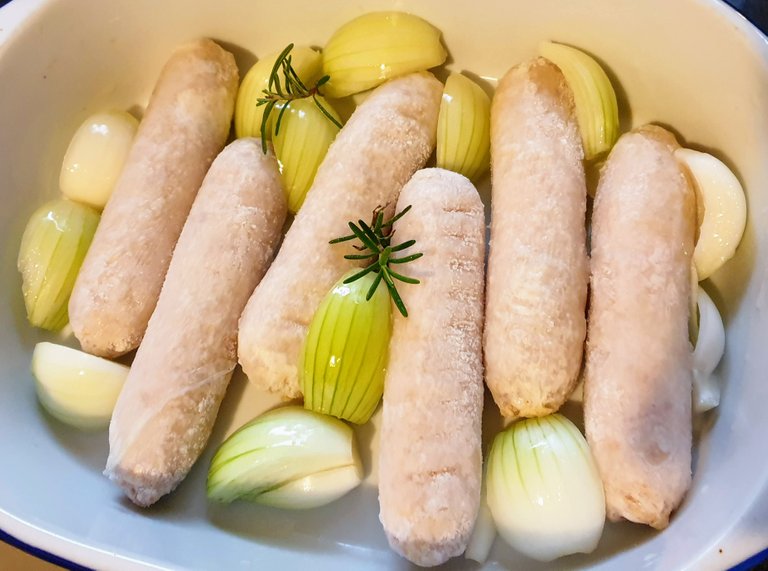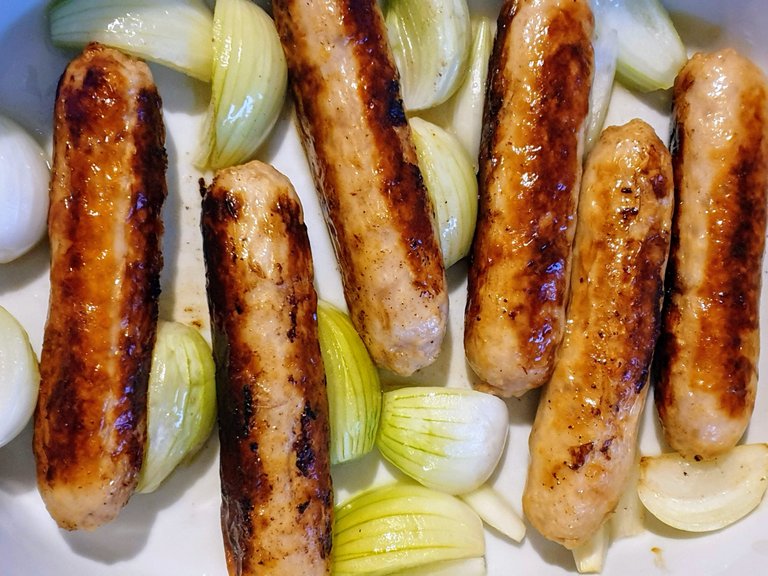 Sautee Garlic & Tomatoes in a little oil, add Sugar, Herbs, Salt & Pepper.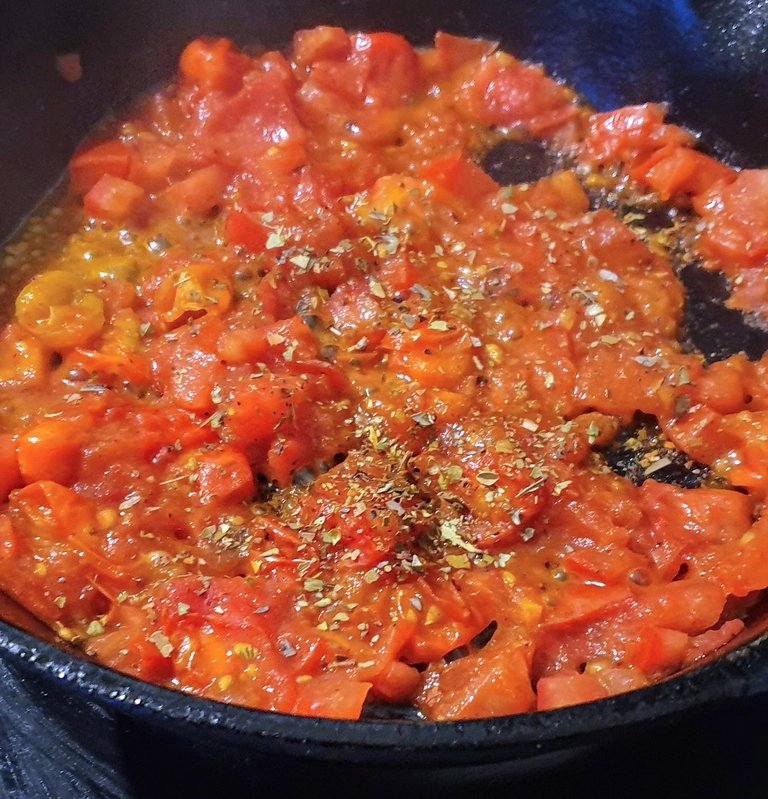 Spoon Baked Beans in between sausages, top with Tomato Relish, Herbs & Bacon & return to oven to grill Bacon and heat through.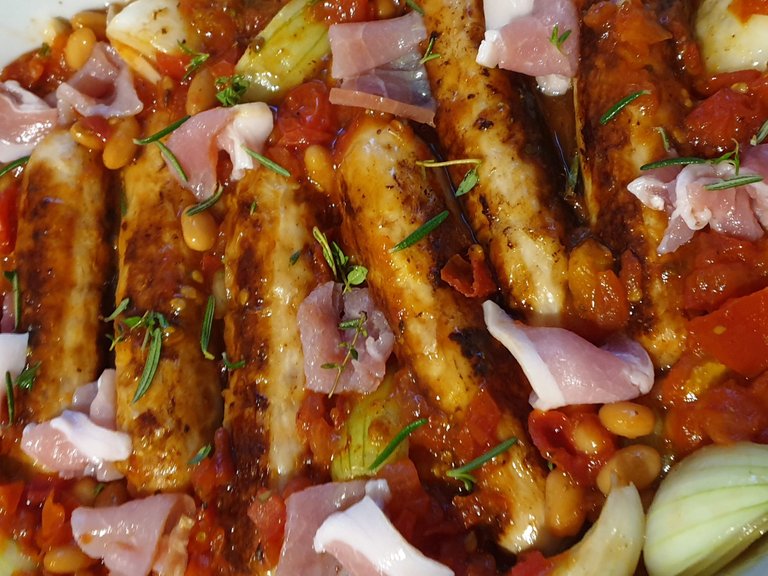 Incredibly delicious and flavoursome Boston Baked Beans Bangers.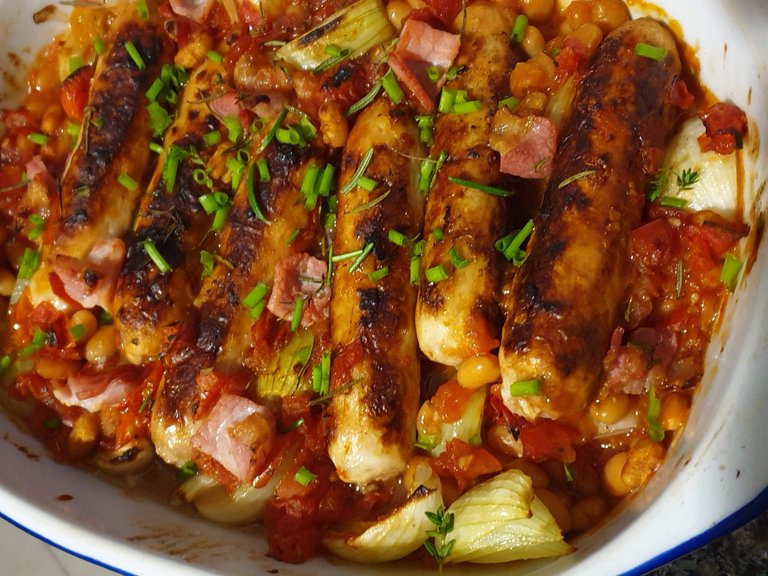 Served on creamy mashed Potatoes.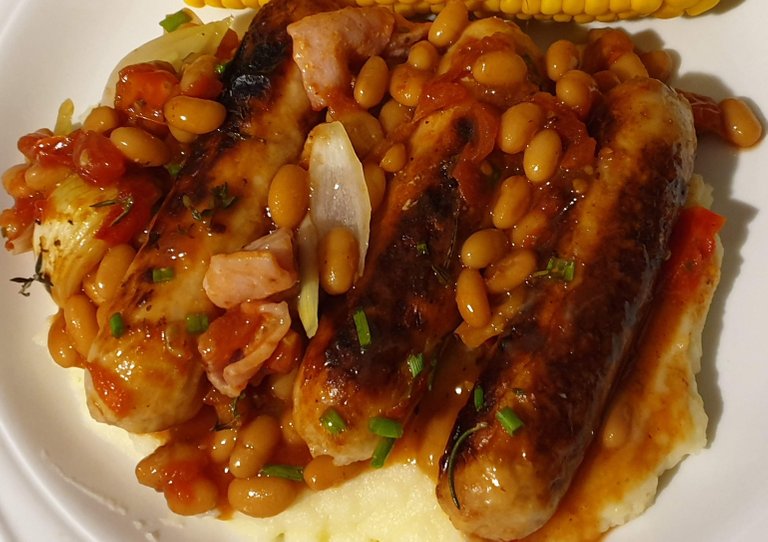 BON APPETIT FRIENDS


This has been my contribution for the exciting weekly @qurator foodie contest,
Qurator's: Hive Top Chef! | Sausages! hope you enjoyed it, and thank you for popping into my kitchen :)




Original Content by @lizelle
Thank you for stopping by
Copyright @lizelle – All Rights Reserved


Banner created by @derangedvisions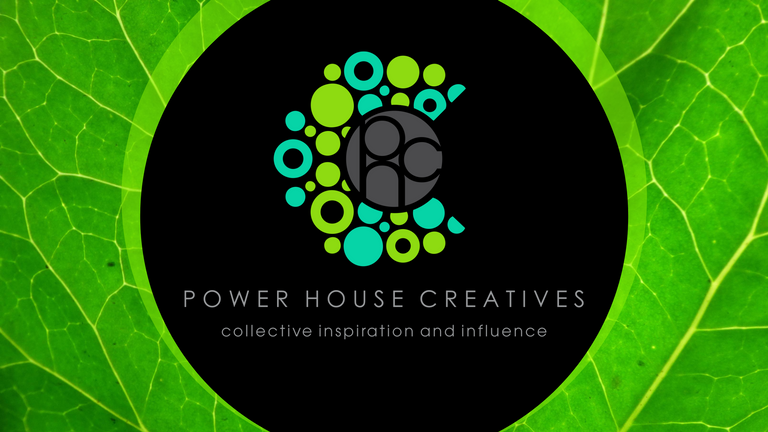 Banner created by @zord189