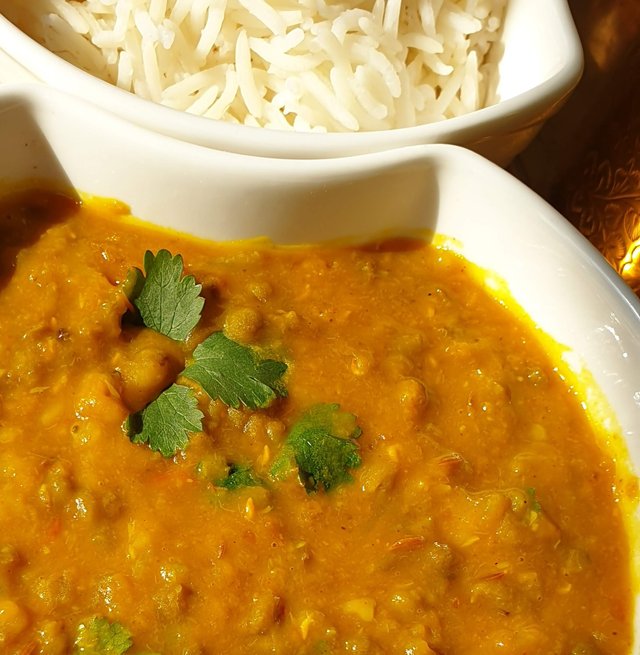 Variety is the Spice of Life!
But Spice also is the Life and Soul of the Kitchen!
Have you noticed how spicy food energises everyone around the dinner table?
The reason is that it speeds up metabolism, but it also has many other benefits:
Fights inflammation
Kills bacteria
Has longevity benefits
Fights cancer cells!
Spices are derived from seeds, roots, bark, fruit or other plant substances and used in cooking to flavour and colour food.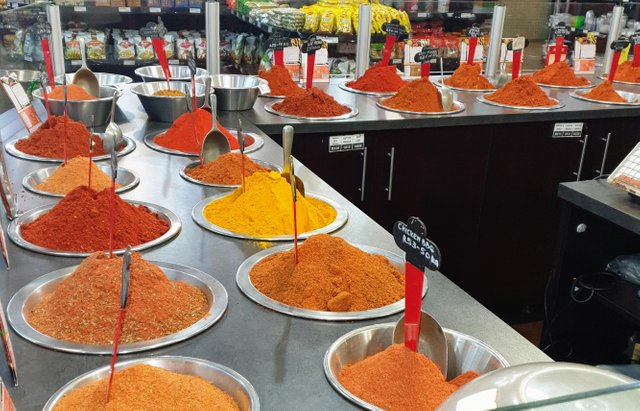 The Spice Emporium, a local favourite; the heady fragrance of spices hit you as you into this specialty spice shop.
Spices are not to be confused with herbs which are the leaves, flowers or stems of plants, but both are used in cooking, natural medicine, religious rituals and perfume production.
Why all the excitement about Spice?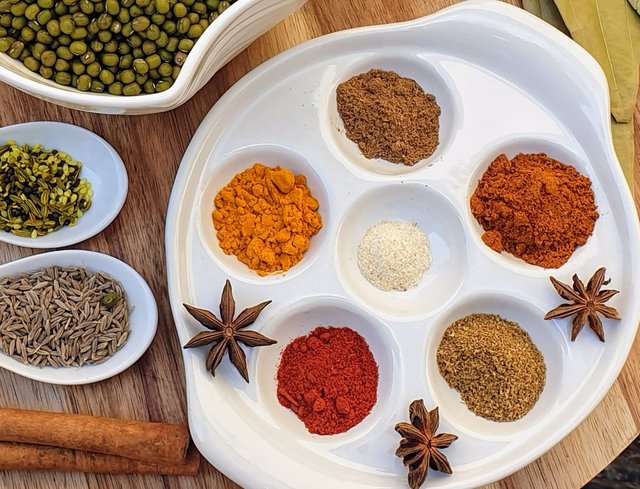 It's time for Qurator's: Hive Top Chef! | SPICY! of course, and I will show you how to make the perfect budget comfort food - Moongh Dal; a soupy kind of curried vegan dish.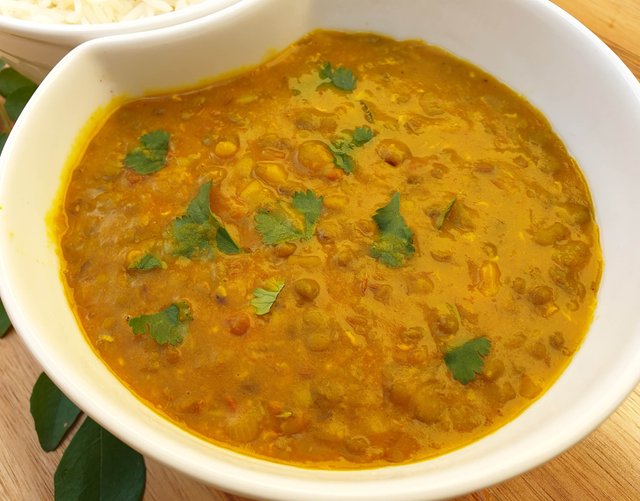 My recipe will be a guideline, you don't have to use all the spices I have, but the method remains the same.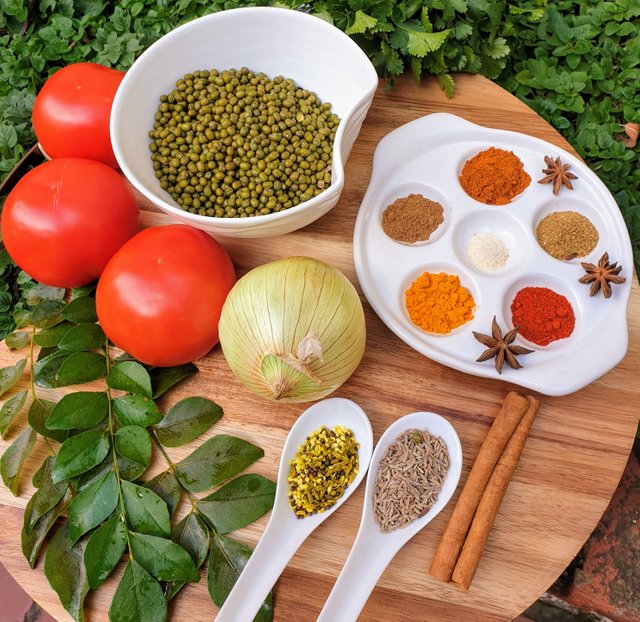 RECIPE
Rinse mung beans thoroughly, cook in Instant Pot/ Pressure Cooker with approx 6 cups water, salt and a couple of Bay Leaves.
Note: if you don't have an instant pot, soak the mung beans for approx 4 hours, then boil in salted water till soft.
Sautee in a little oil:
1 tsp Cumin Seeds
1 tsp Curry Seeds
Add & sautee:
1 Onion, diced
2 Garlic cloves, crushed
Add:
2-3 Tomatoes, diced
2 tsp fresh grated Ginger
Add the following spices & simmer till cooked:
1 tsp red Chili Powder
2 tsp Masala
1 tsp Turmeric
2 tsp Coriander Powder
1/2 tsp Garam Masala
1/4 tsp Asafoetida/hing
3 Star Anise
2 stalks fresh Curry leaves
1 tsp Lemon Juice
Salt to taste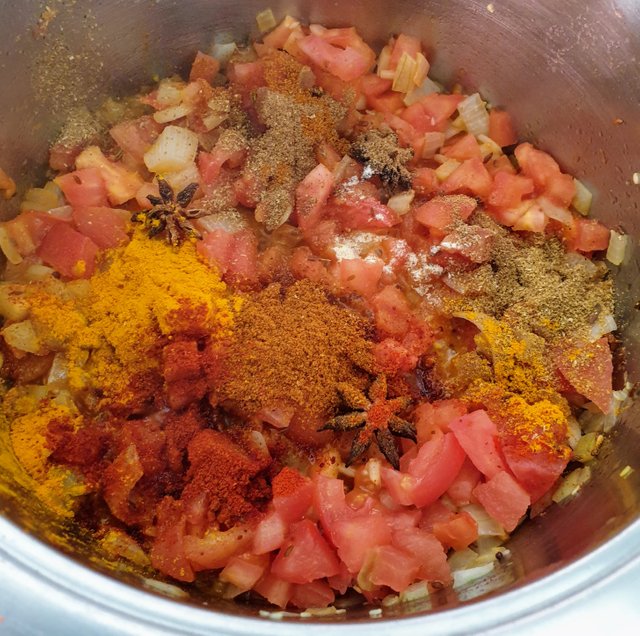 Add cooked Mung Beans which will have the consistency of a thick soup, stir and simmer slowly to get the flavours to mingle. Garnish with fresh Coriander leaves (Dania)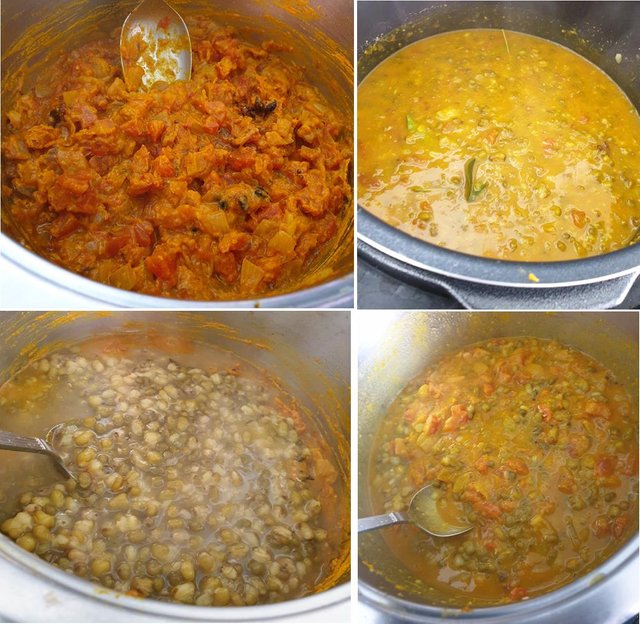 Moongh Dal is absolutely delicious, super economical and is usually served with Roti or Basmati Rice.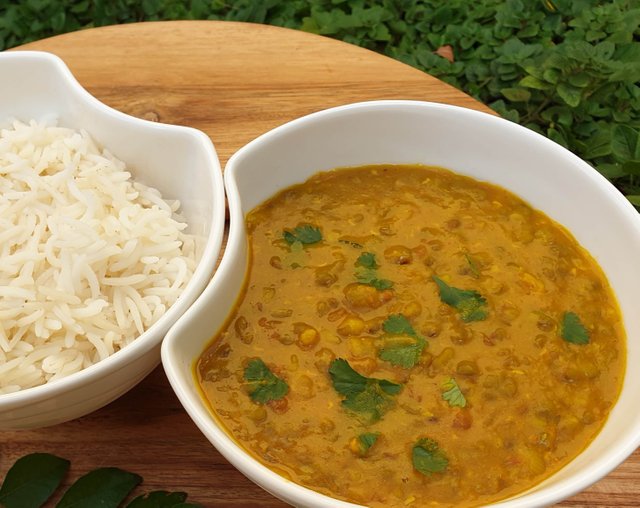 BON APPETIT FRIENDS!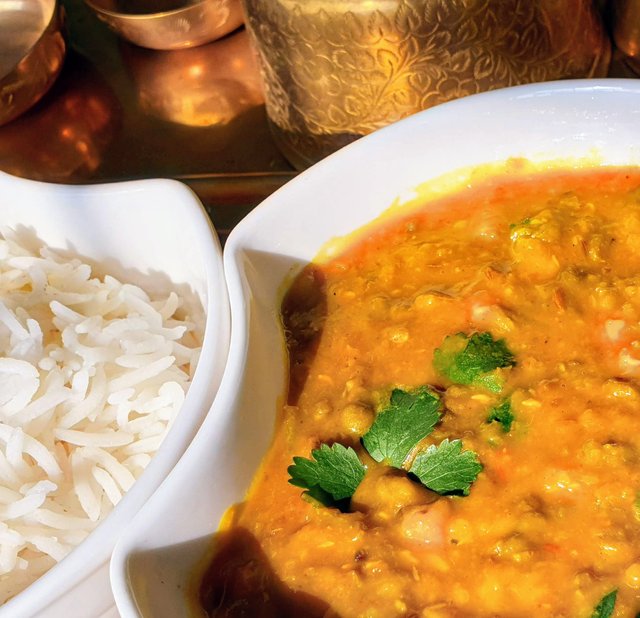 Original Content by @lizelle
Thank you for stopping by
Copyright @lizelle – All Rights Reserved


Banner created by @derangedvisions