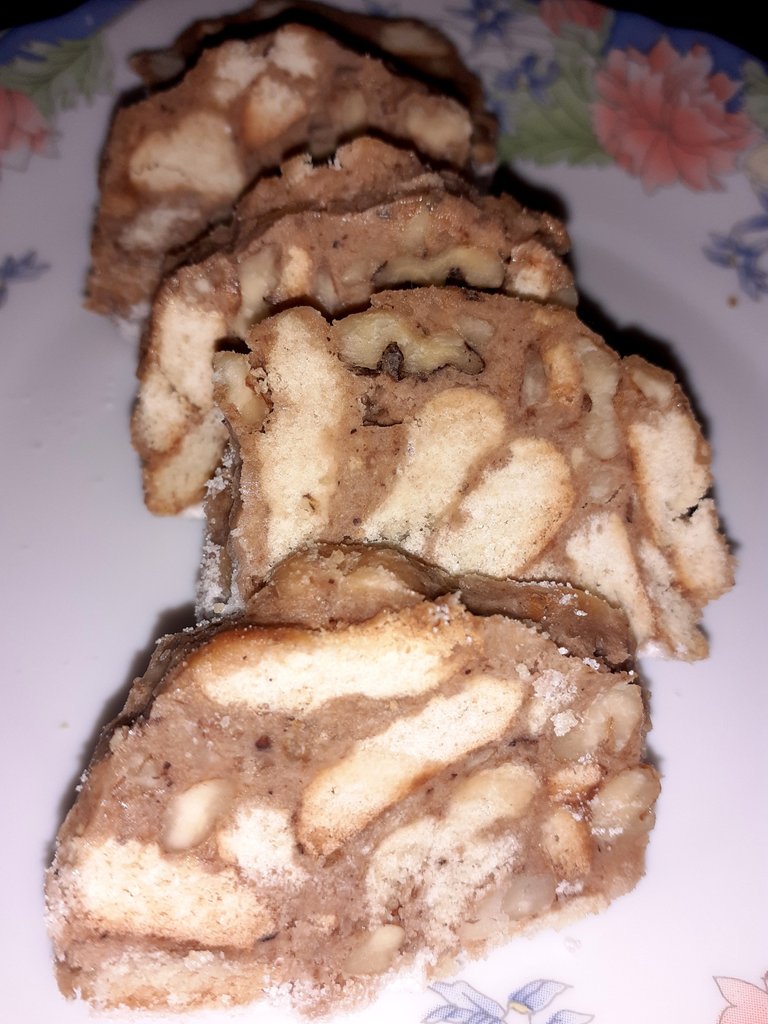 This is my first recipe post in the HIVE platforms.
I was inspired to take part in the Hive Top chef competition conducted by @qurator.
This week the topic is Sausages so I decided to show you one of my favourite things to eat. It is a typical bulgarian dessert and it is called
''Sweet Sausage'' or ''Sladak Salam'' .
I know that the most participant in this competiton will use meat for their recipes, but as I said my entry to the Sausage competition is a dessert. What an innovator am I, huh? I'm sure that you will like it.
Here is step by step how to do it:
Ingredients:
Walnuts - 500/600 gr
Biscuits - 2 packets
Butter - 1 packet
2 eggs
Vanilla - 1 packet (5gr)
Cоcоa
Sugar
Powdered sugar

Step 1
Beat the eggs with a mixer.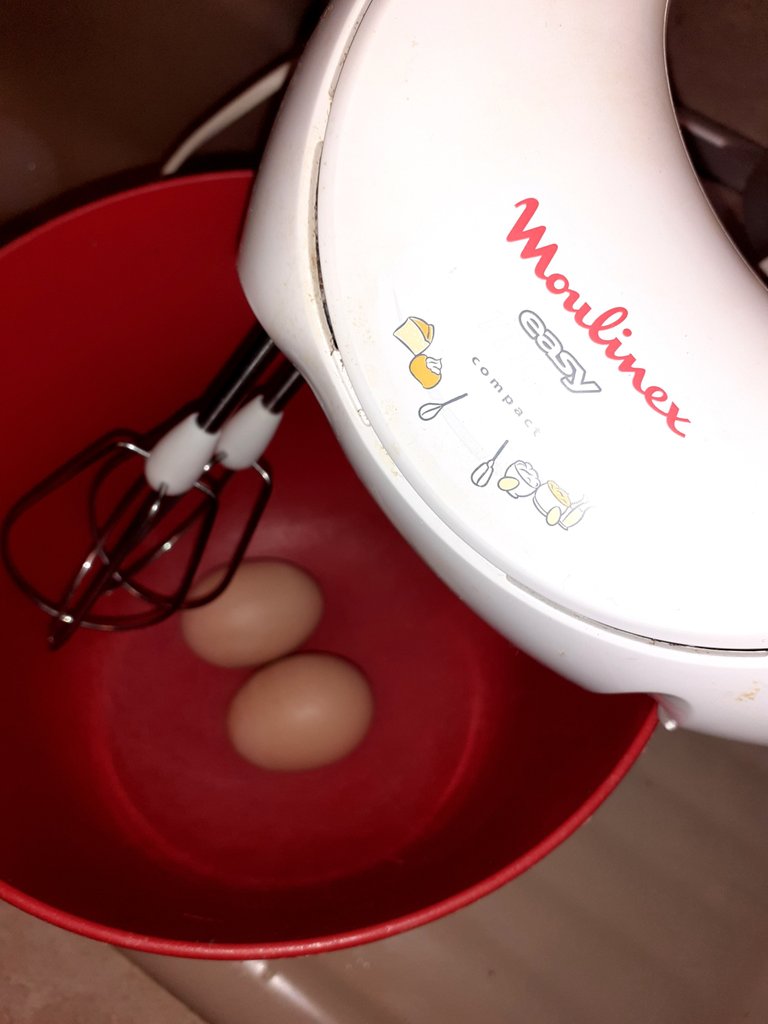 2 Add sugar.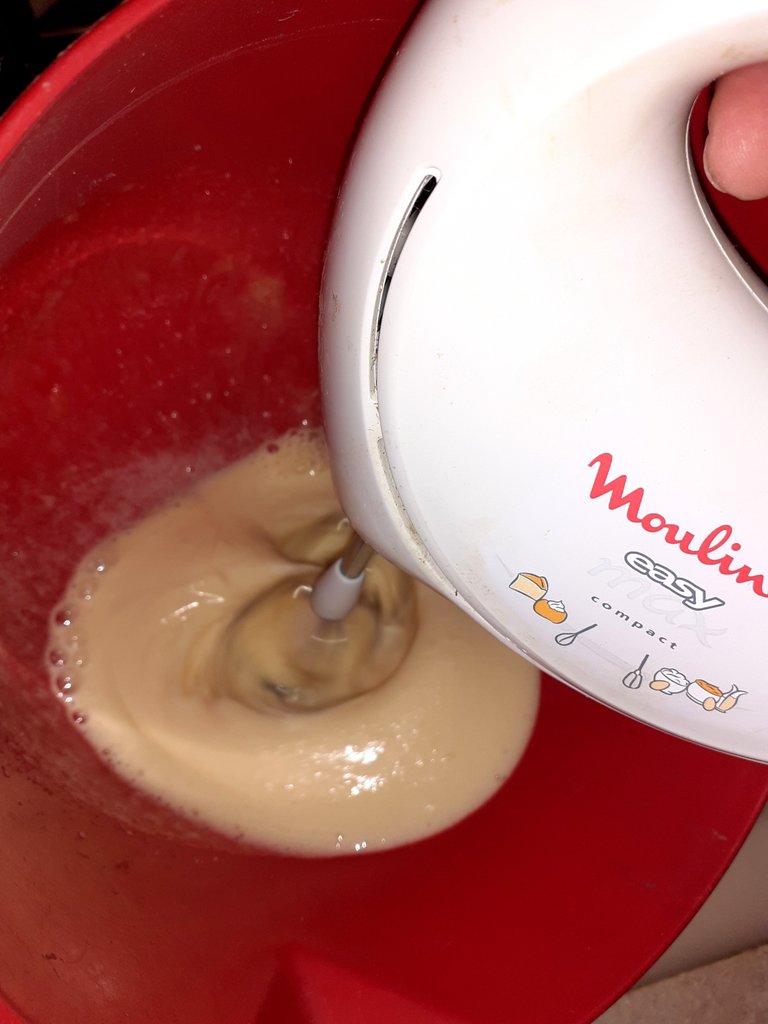 3.Add butter.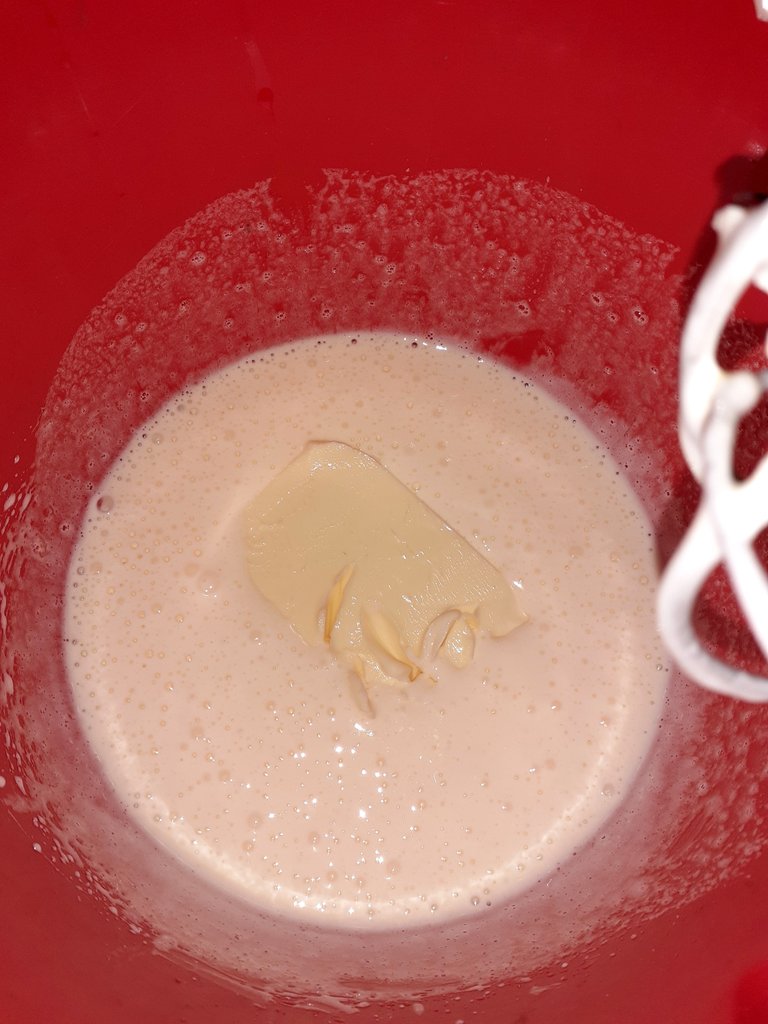 4.Add cocoa and vanilla.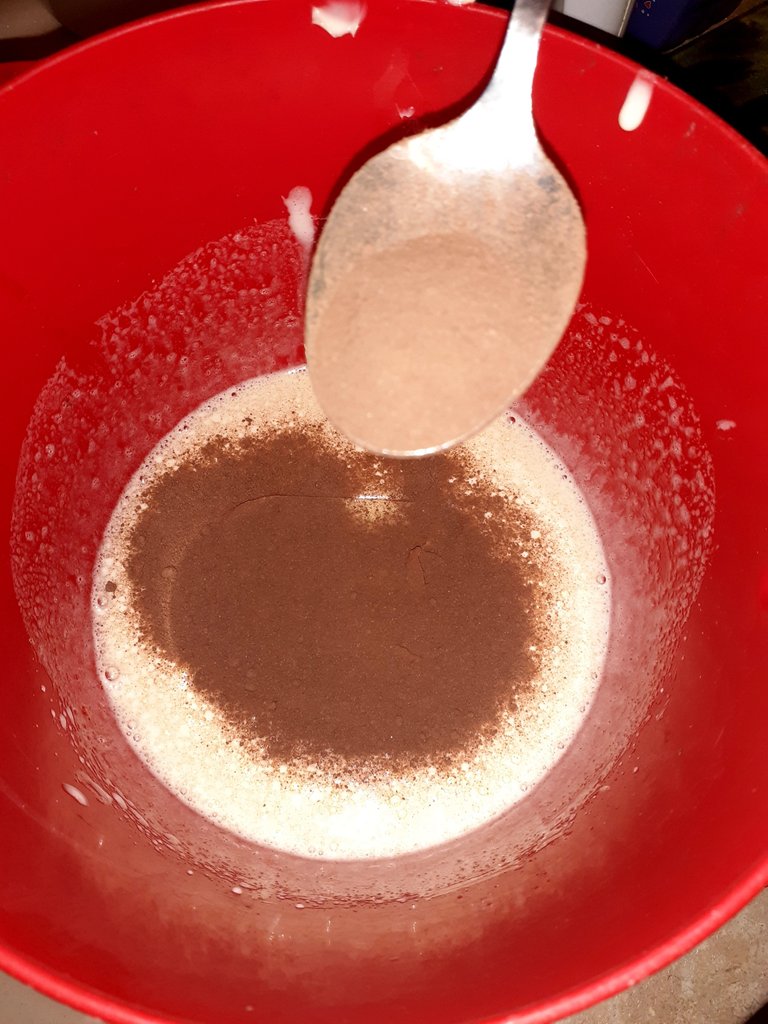 5.Beat until homogeneous.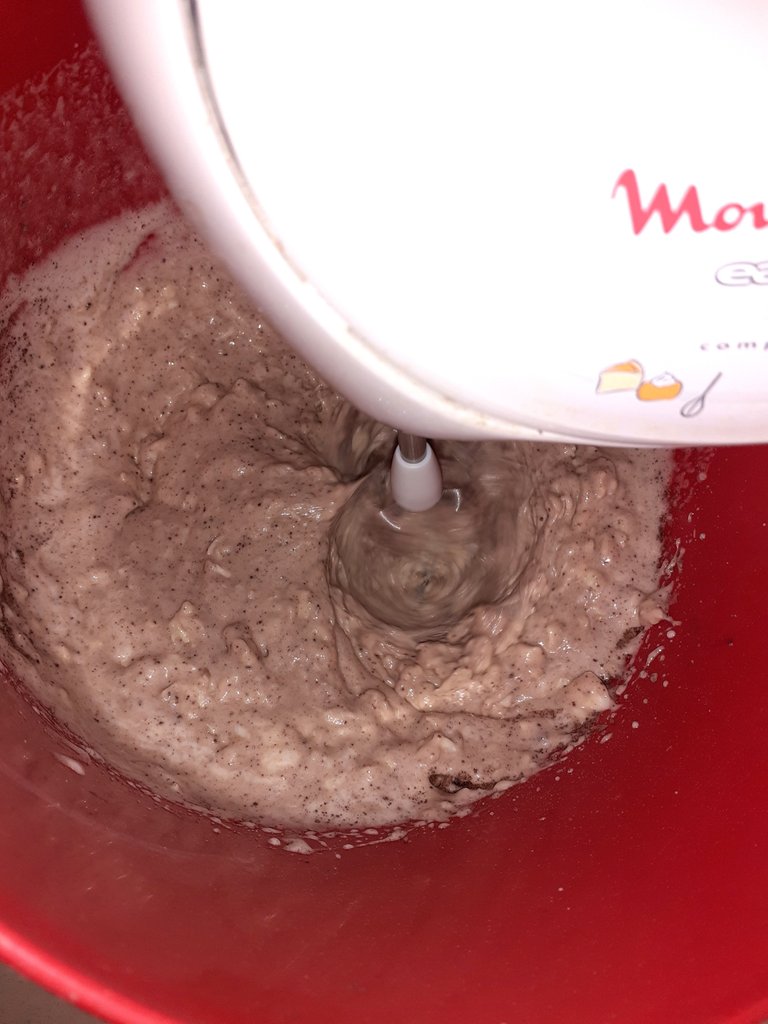 Step 2
1.Place the biscuits in a tray.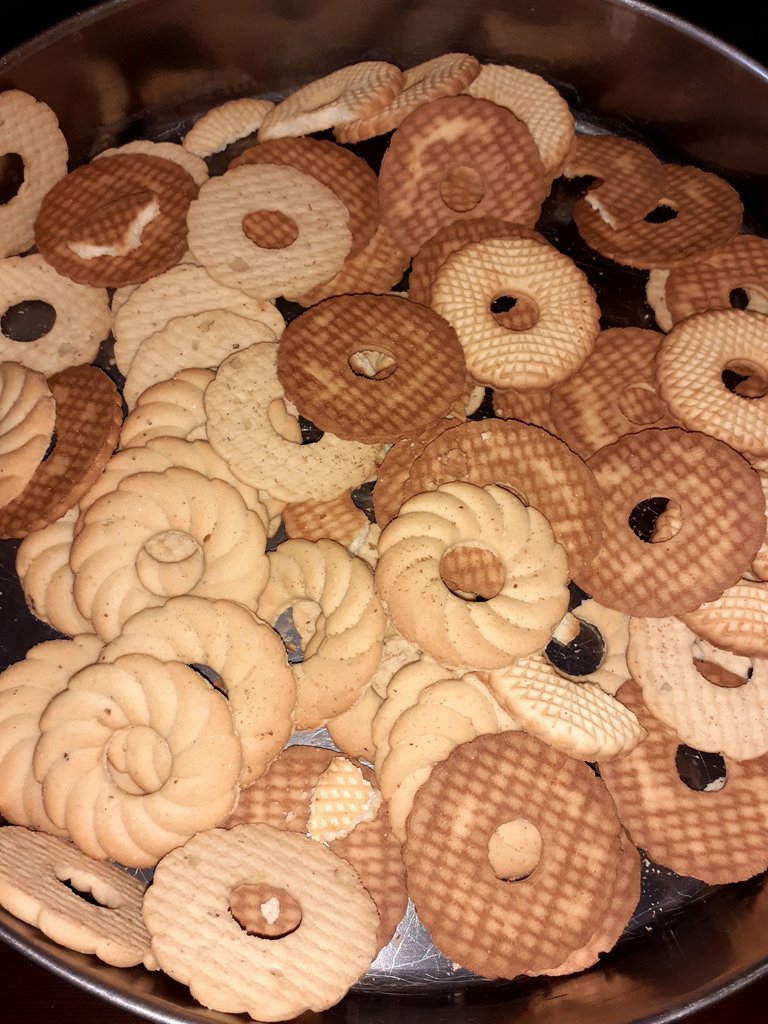 2.Break them into small pieces.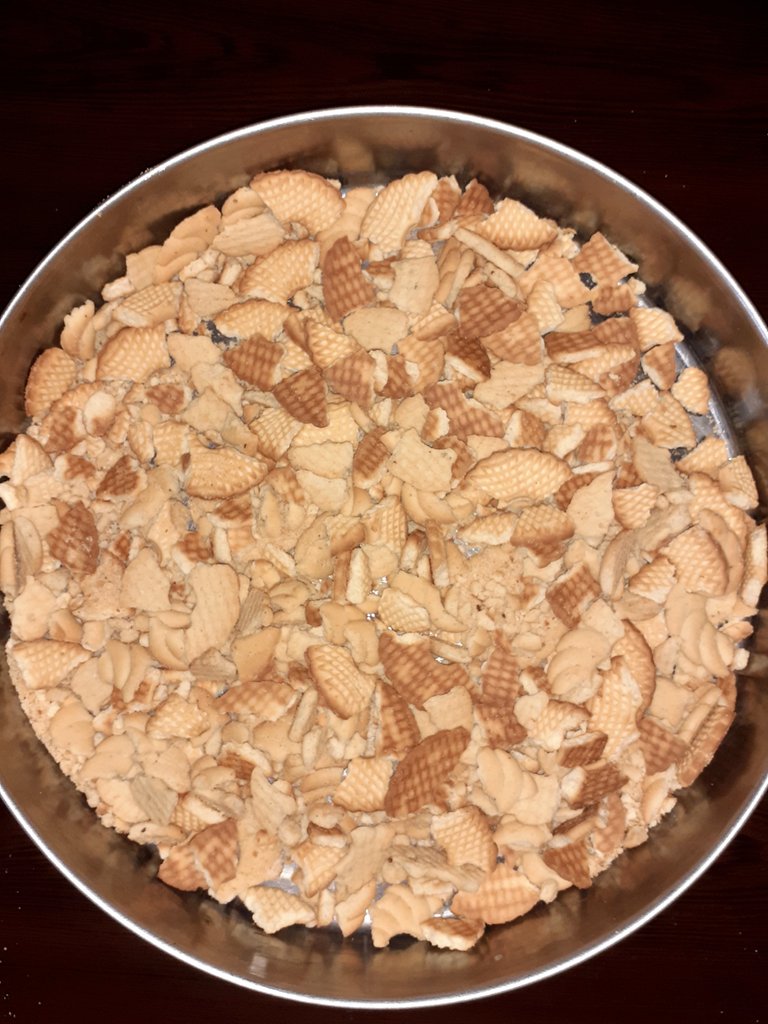 3.Grind walnuts.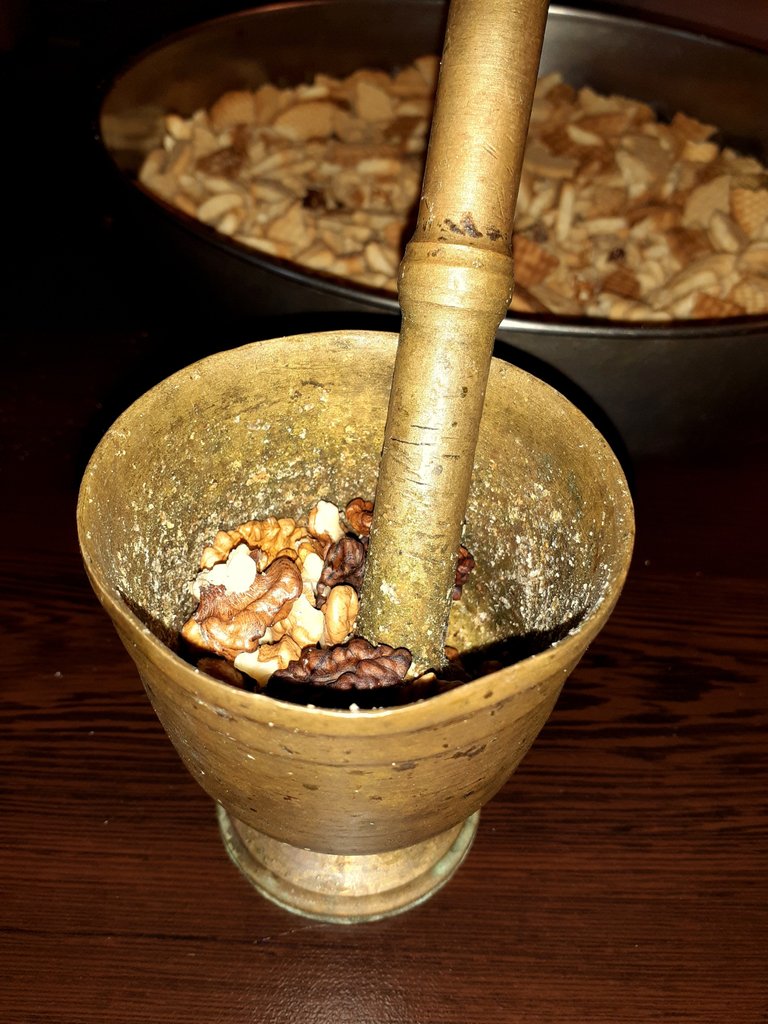 4.Add the ground walnuts to the tray as well.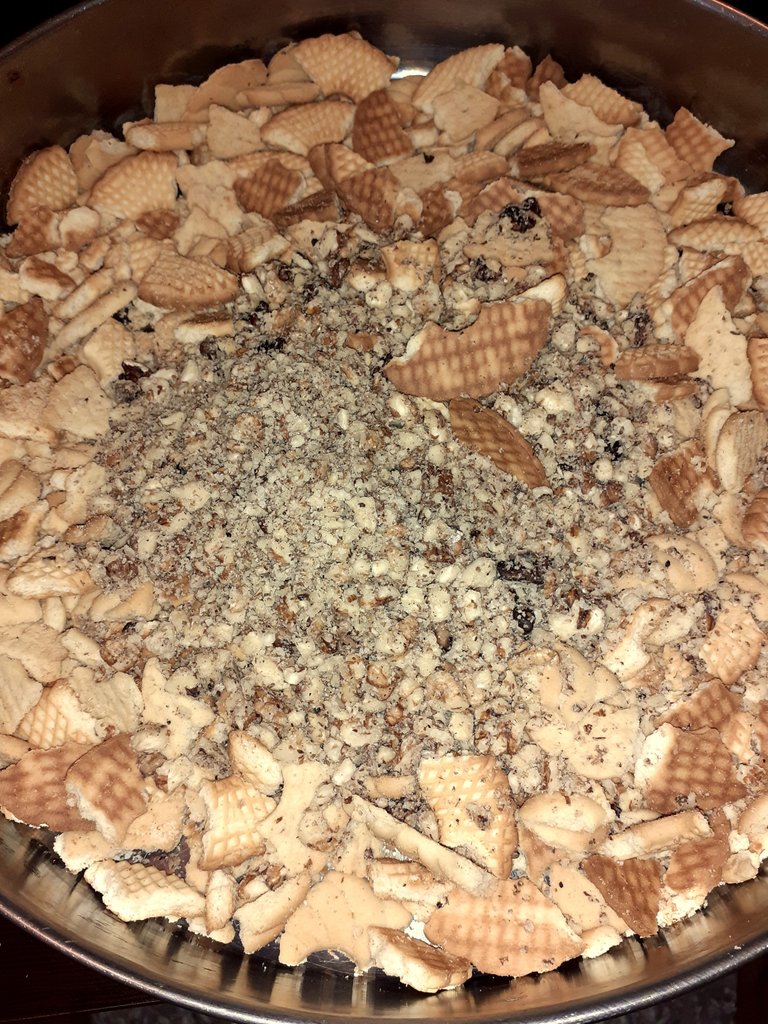 5.Then you add them to the other mixture (from step 1) and strike until it becomes a homogeneous mixture.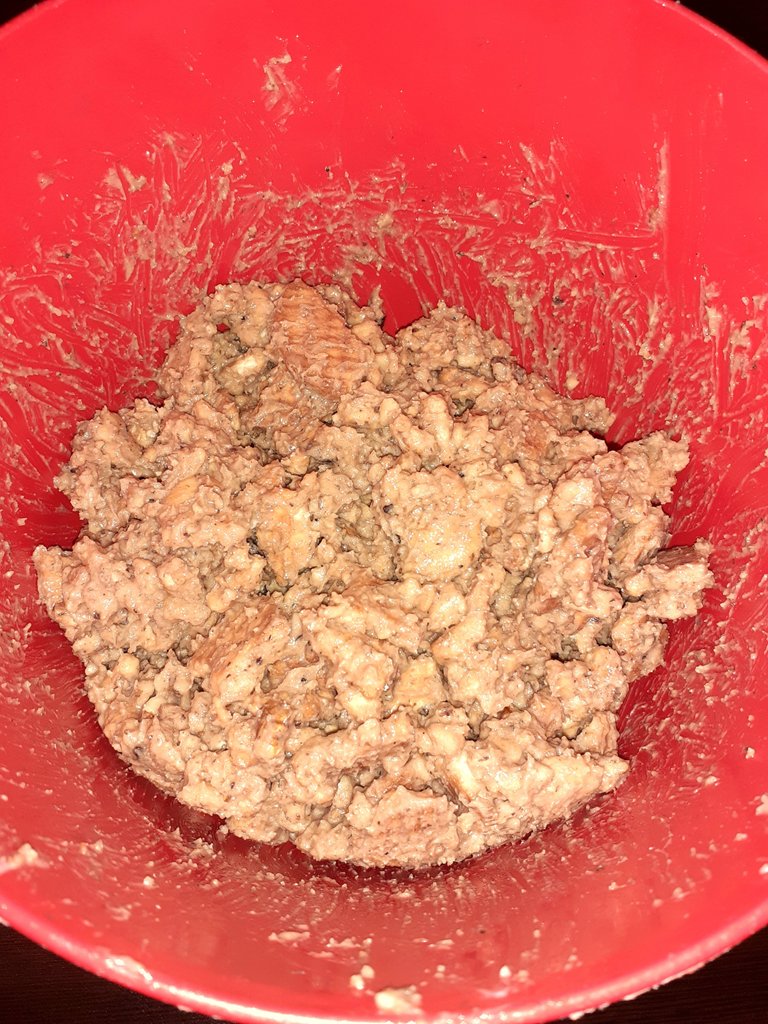 STEP 3
Put powdered sugar on aluminum foil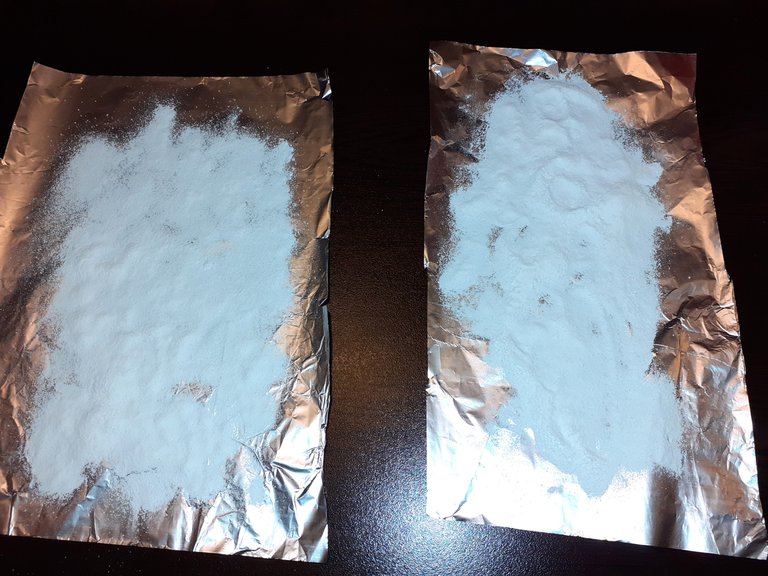 2.Put the mixture on it.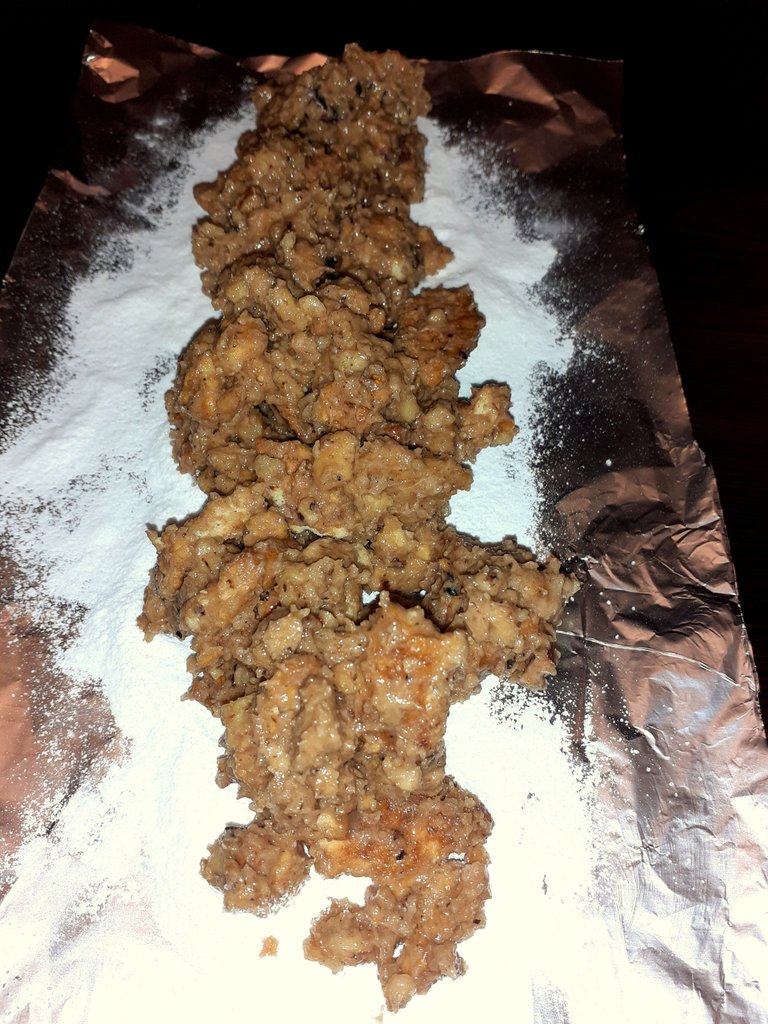 3.Wrap it like а candy.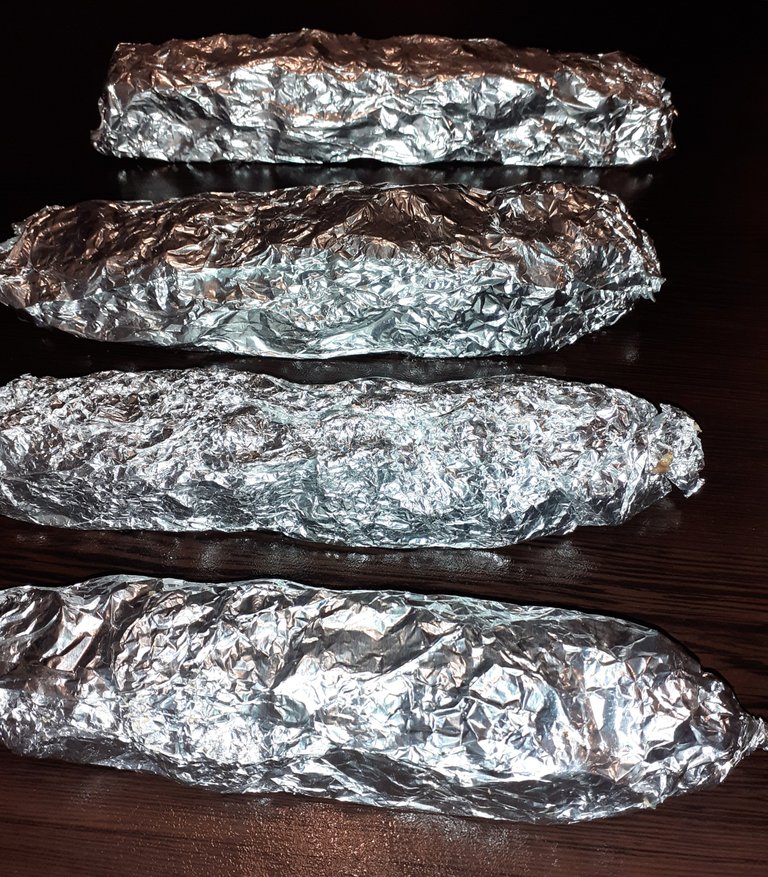 4.Leave it in the refrigerator for 2-3 hours.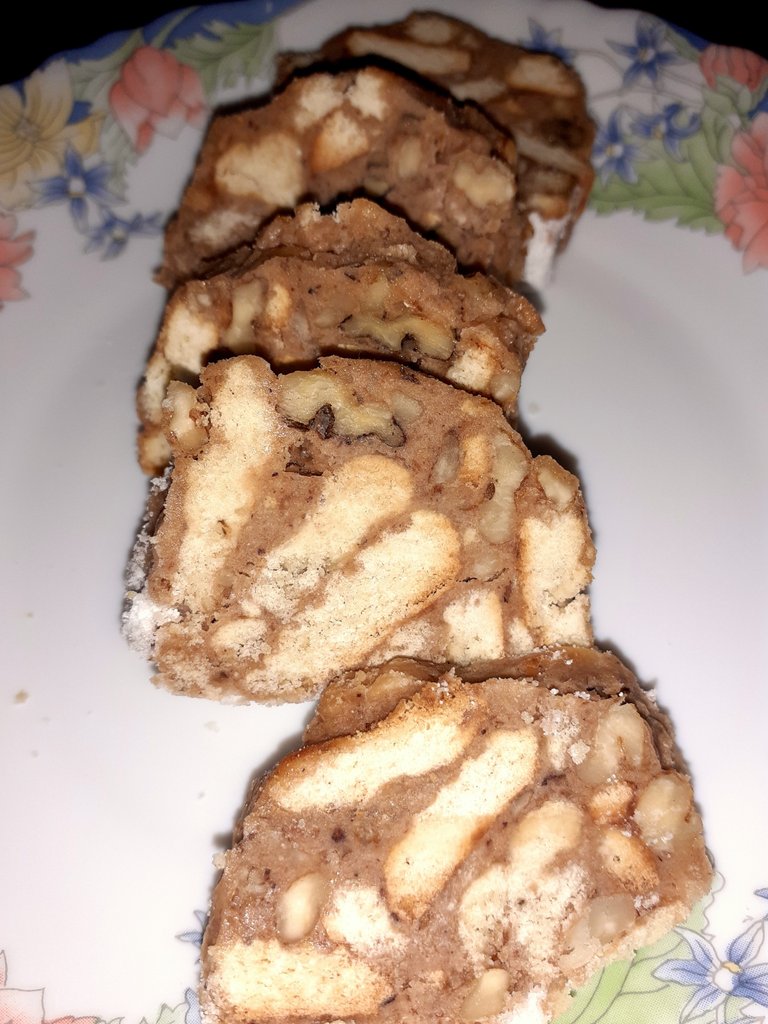 Some people put chocolate topping on the top. I personally prefer it without. Just a glass of milk. The combination is amazing!
Just take a look on the final result: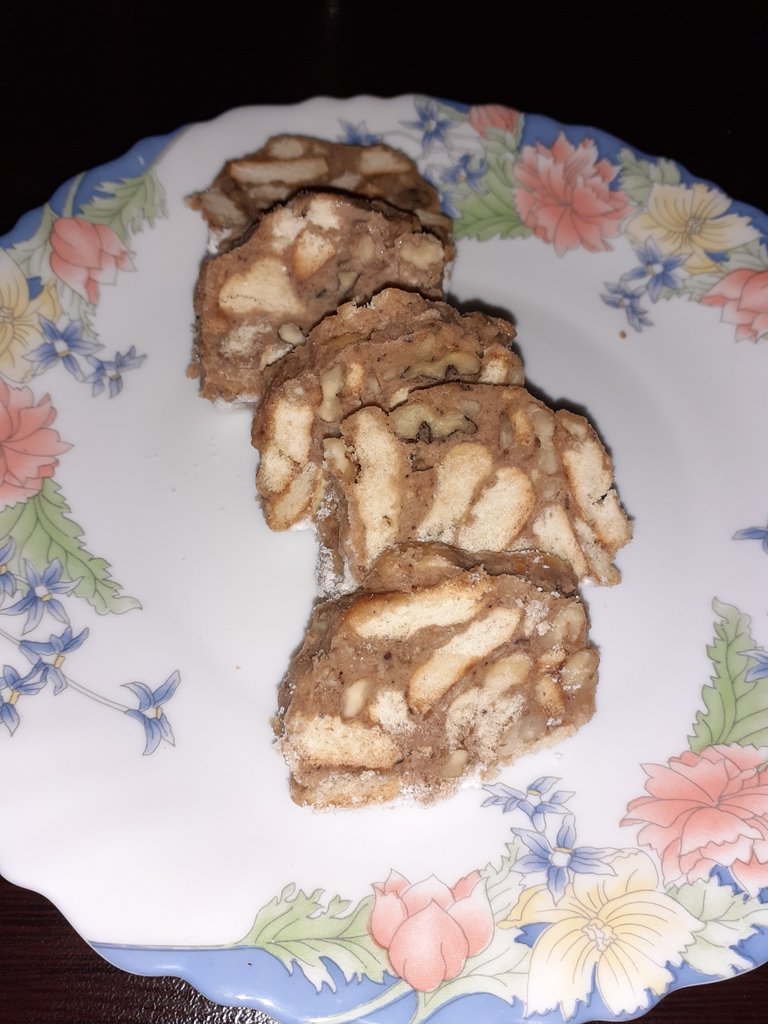 I hope that you'll find this recipe helpful.I put a lot of effort into it.
If you are interested to take part of the @qurator's Hive Top Chef competition you have 3 more days :) Don't hesitate to join it.
See you in the next post!
♥️ Have a nice Sunday ♥️