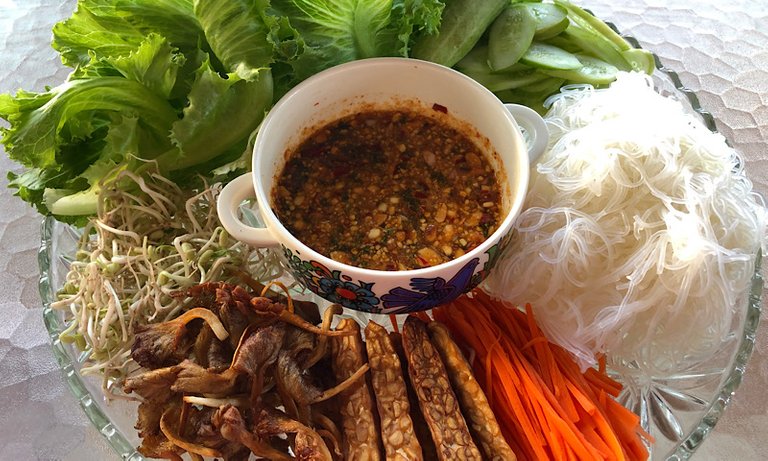 I made Spicy Tamarind sauce for @Qurator's Hive Top Chef 👩‍🍳 Dips and Sauces! You can eat with everything do you want.
In my country Cambodia they are eat with fish, pork, chicken, Khmer noodles and vegetables the other. But my family always eat like that because our family eat only Ital vegan food.
You can find all ingredients easy in Suriname, Caribbean or anywhere. I think Rasta people in Suriname can't make food same delicious like me.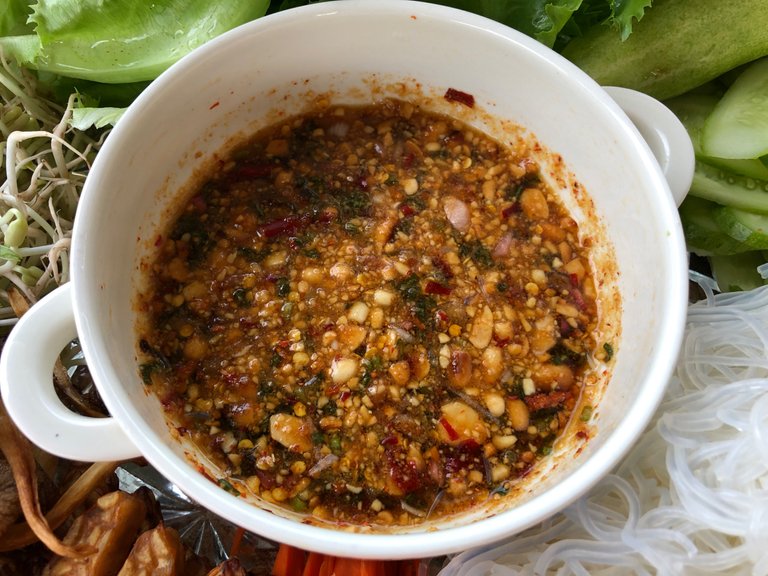 👩‍🍳 Spicy Tamarind Sauce (Ital) Recipe 🔪
វិធីធ្វើទឹកជ្រលក់អំពិលទំបួស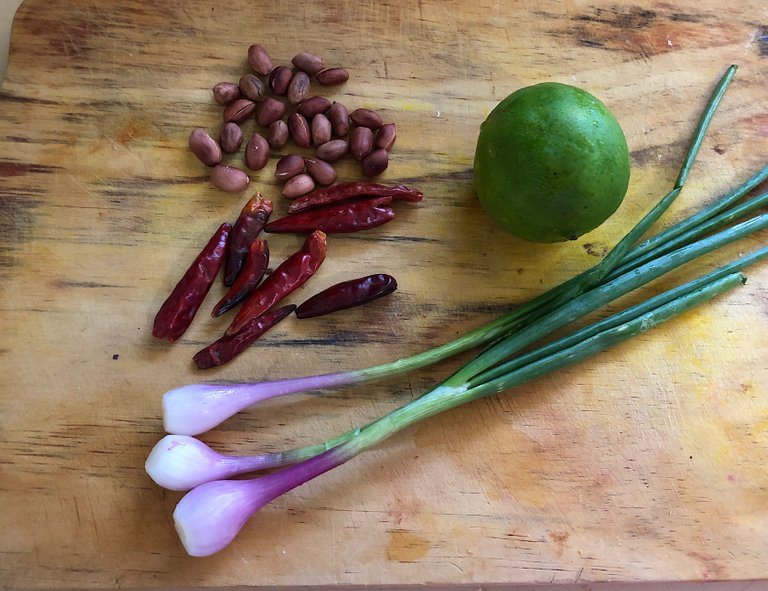 Ingredients
tamarind pulp and water to taste
8 dried chilies or as you like
3 green onions and leaves
1/2 tsp salt or to taste
1 1/2 tbsp brown sugar or taste
1 1/2 tbsp soy sauce
1/2 lime's juice
2 cucumbers
1 carrot
a little bean spouts
lettuces
roasted peanuts as you like
150 grams boiled glass noodles
1 block fried tempeh
fried mushrooms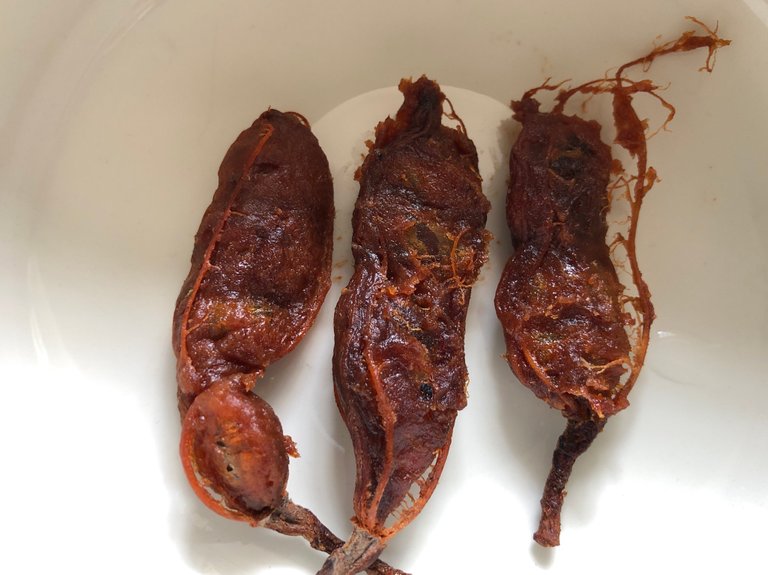 Put tamarind in hot water a little bit five minutes and take only water for make sauce.
Step 1

Cut green onions and add limes and crush the dried chilies.

Step 2

Then put water tamarind, sugar, salt, chilies and soy sauce in the bowl and stir it until dissolve.

Step 3

Then put lime juice and green onions, stir it and to taste.

Step 4

Then crush roasted peanuts and put in sauce, it's tasty now.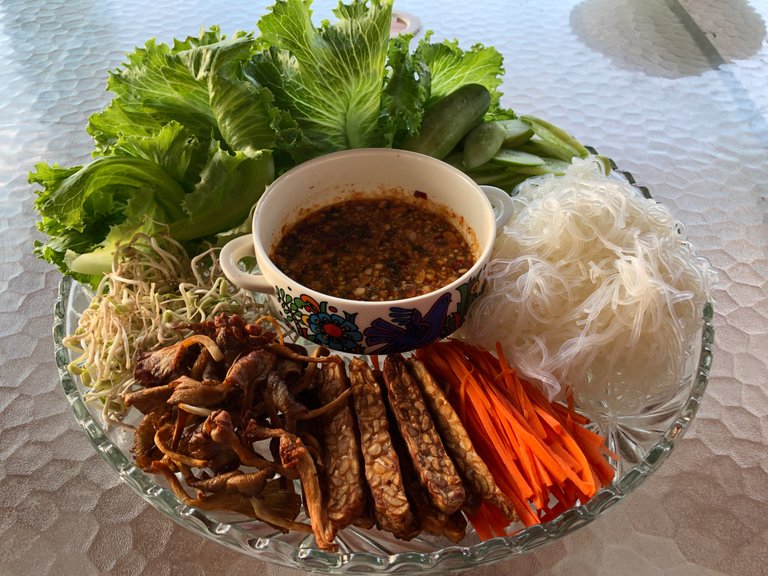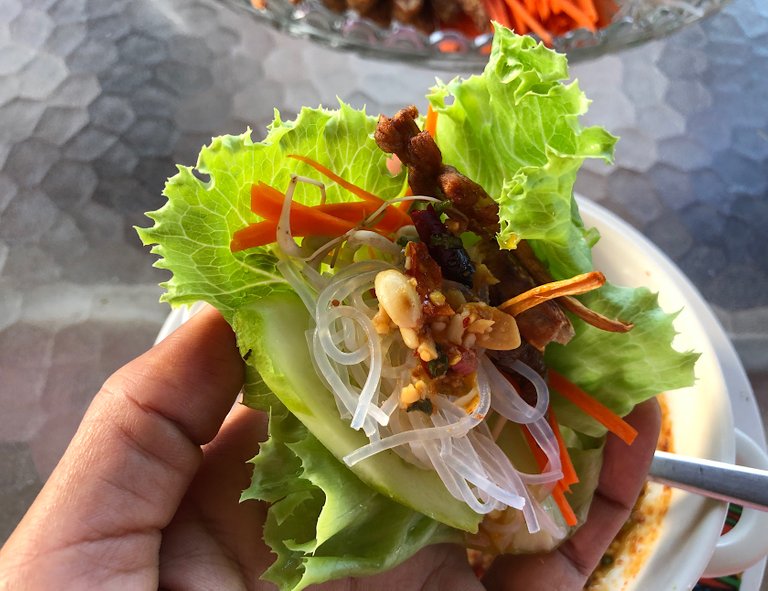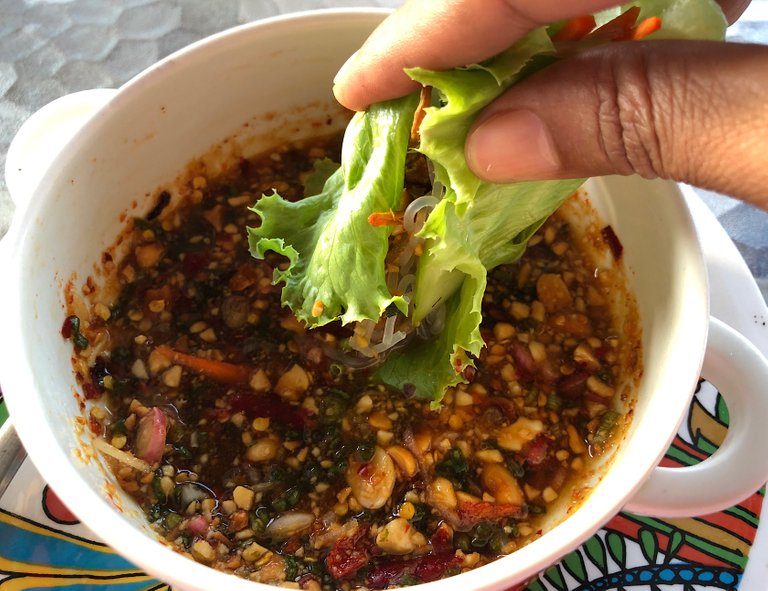 This is recipe easy to make and delicious. I hope you all enjoyed it. Have a nice day to everyone.

🙏 THANKS FOR READING 🙏
If you enjoyed this post, please upvote and reblog.