Hi friends oh @HIVE, This is my entry in this great contest
In these moments of Quarantine the anxiety of tasting a delicious dessert is high and tempting, I also want to tell you that this recipe was passed on to me by my mother, who taught it to her so it goes from generation to generation. That's why today I give you a recipe for coconut rice. I was really surprised with this delicious recipe.
---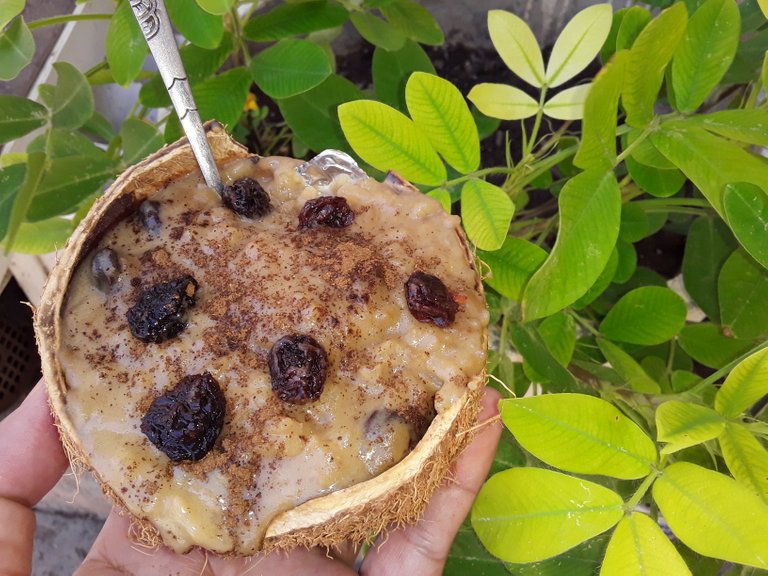 ---
Rice with coconut
Ingredients
---
1 coconut

½ paper

1 cup rice

3 slices cinnamon

1 pinch of salt

2 cups of water

powdered cinnamon to taste.

30 g of raisins. (optional)
---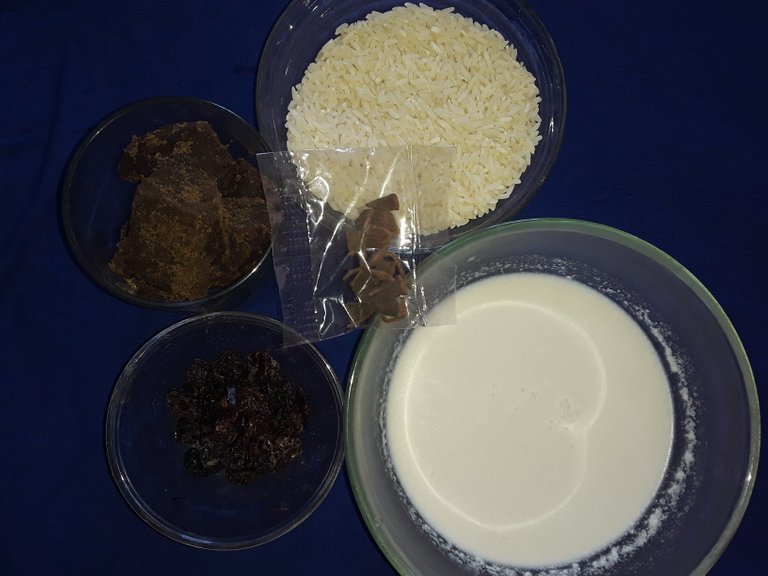 ---
Instructions
---
Split the coconuts and remove the black rind, then cut them into small pieces, wash and blend them in 2 cups of strained water to extract the milk, add little by little more water as you strain them, (in total you should yield 2 cups of coconut milk).
---
In a pot, pour the two cups of water and the washed rice.
---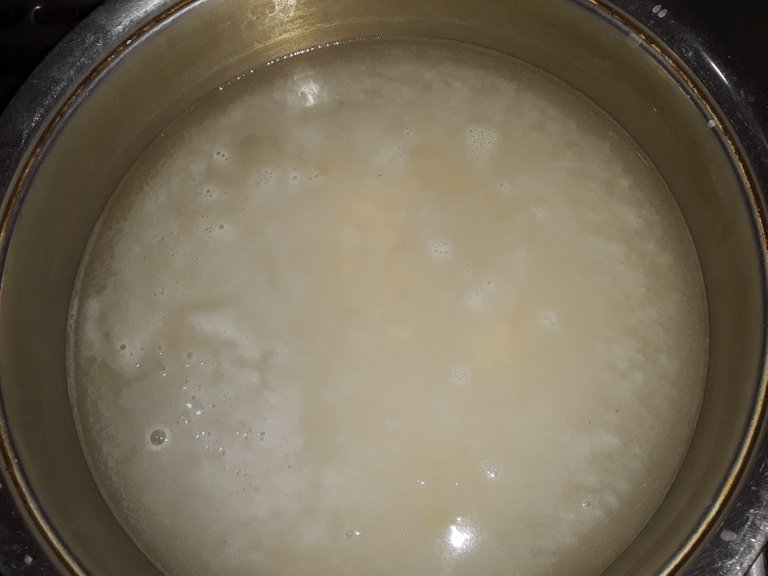 ---
Add the cinnamon strips, the paper and the pinch of salt, cook over a low heat until the rice is soft, always stirring with a wooden spoon to prevent it from sticking to the bottom of the pot.
---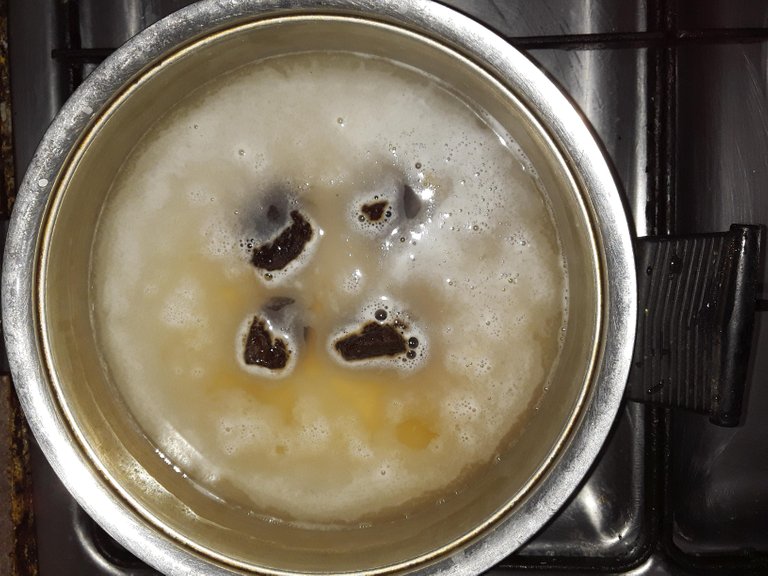 ---
When the rice is soft add the two cups of coconut milk, let it cook, if you want more sweetness you can add sugar to taste.
---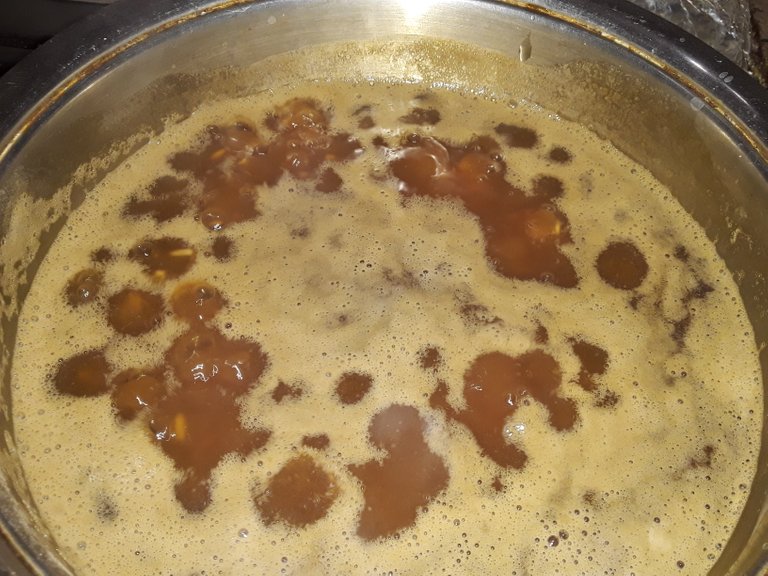 ---
Pour the raisins and stir all this mixture over a low heat until it gets a creamy consistency.
---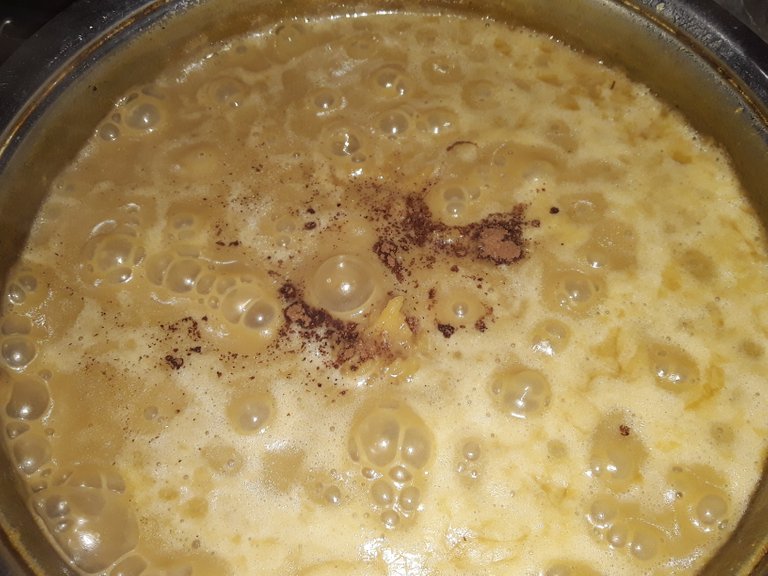 ---
Remove from heat and let stand, you can sprinkle cinnamon powder on it when serving.

---

---

I poured it into a coconut shell I decorated with raisins and cinnamon powder, this picture is from the garden of my house, and the best thing was that I shared it with my parents and nephew, it gave for 4 portions.
---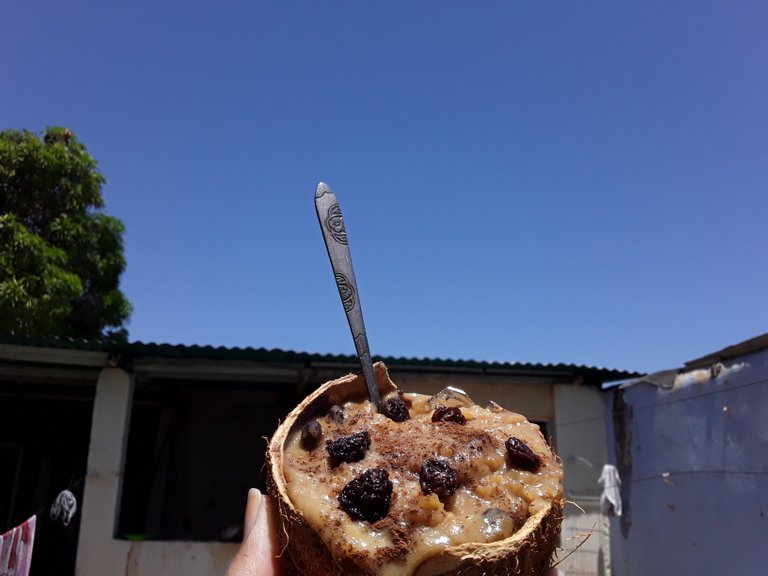 ---

Many greetings @qurator, I am happy to participate in your great contest...
Invite to @mllg @mballesteros
Cámara: Celular Samsung j core 2
Localidad: Venezuela / Cumaná/Sucre
Autor: @wendyth16
Greetings friends until next time
---