A couple of Sundays ago, I was out to buy lunch. Crossing the bridge to HDB Hub.
两个星期天前,我去买午餐.。过桥往建屋局中心。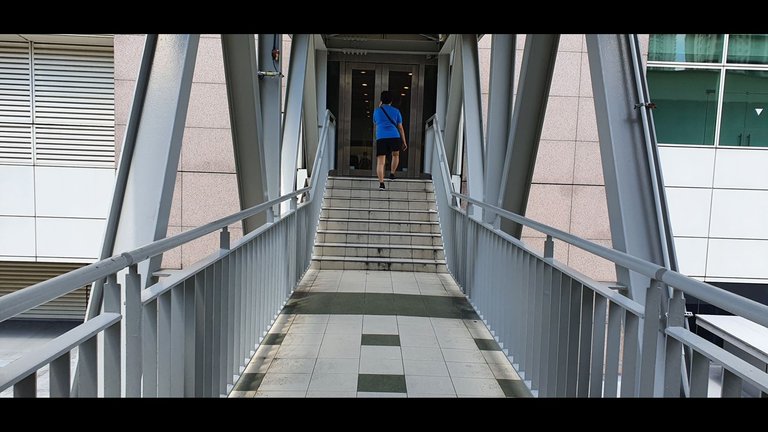 🎶Meanwhile, some music for you to enjoy as you read. This piece is part of Vivaldi's The Four Seasons, particular the first of the 4 violin concertos, called Spring.

🎶让大家继续读的时候,欣赏一点音乐。这件作品是维瓦尔第的"四季"的一部分 - 4小提琴协奏曲中的第一首,名为"春天"。

Source | 来源: https://musopen.org/

https://soundcloud.com/alan-chang-563971986/four-concerti-grossi-4-vivaldi-op8-i-la-primavera-allegro-largo-allegro
Source | 来源:
https://musopen.org/music/2213/antonio-vivaldi/the-four-seasons/
---
Took a shot of the Boys sculpture below on the left.
看着下面在左边的男孩雕塑拍了张照片。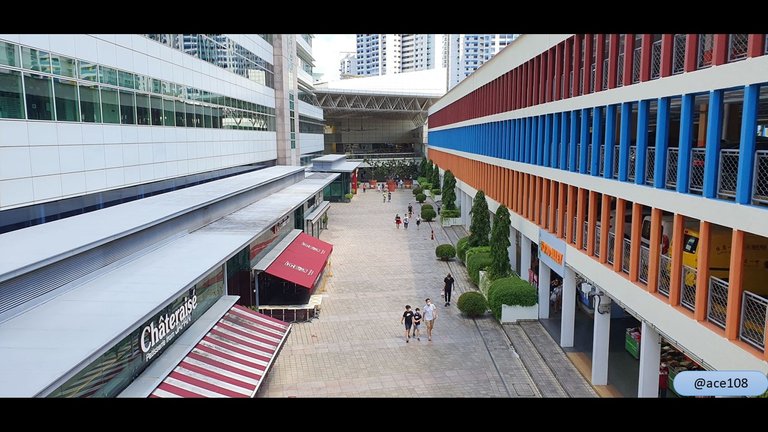 Probably all already buying food somewhere.On the right, not many walking about.
在右边看到不是很多人.大概都去买食物的地方。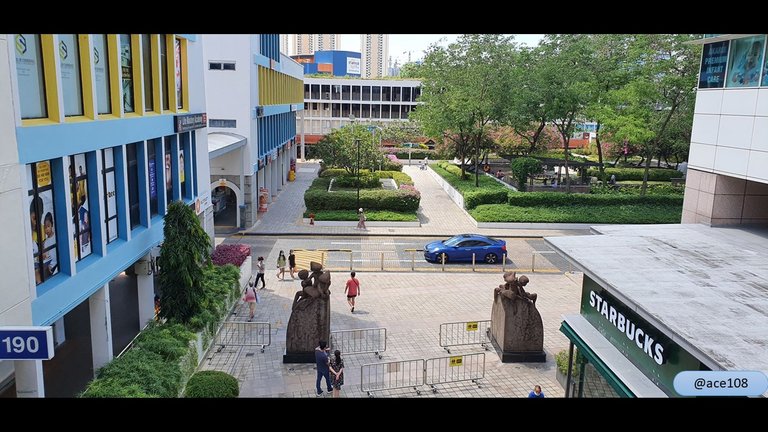 Went to the food court in the basement.The first store selling rojak had quite a lot of people.
走到地底层的食阁.第一个摊位卖罗惹周围很多人在等.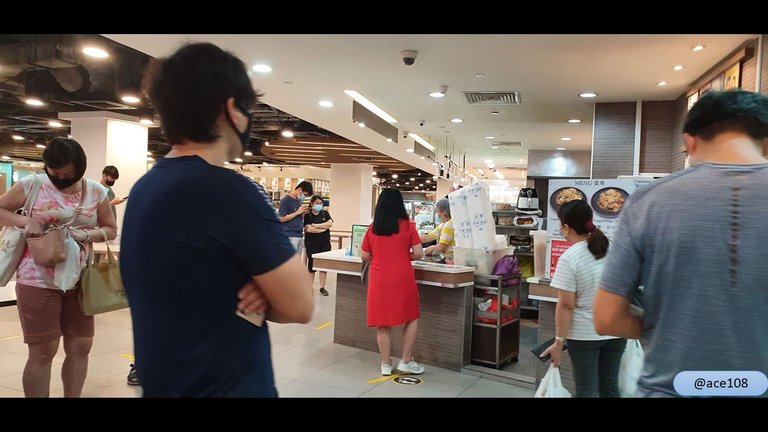 Other stalls either has nobody or less people.
其他摊位不是没有人或更少的人。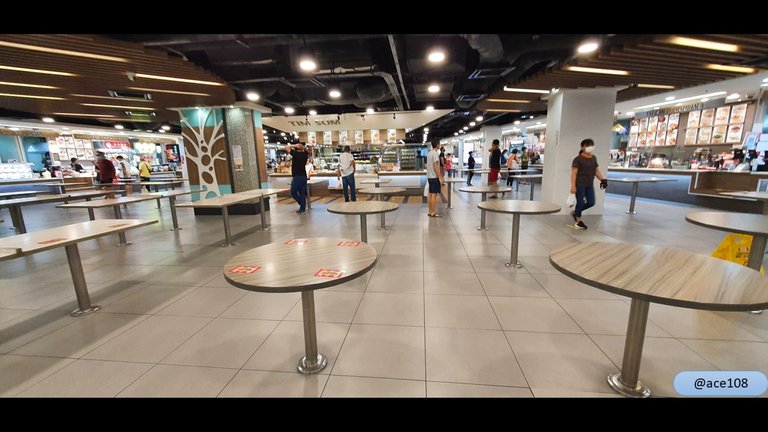 I went to the soup store to pick up the food I ordered on the app.
我去汤店领取我用小程序卖的食物。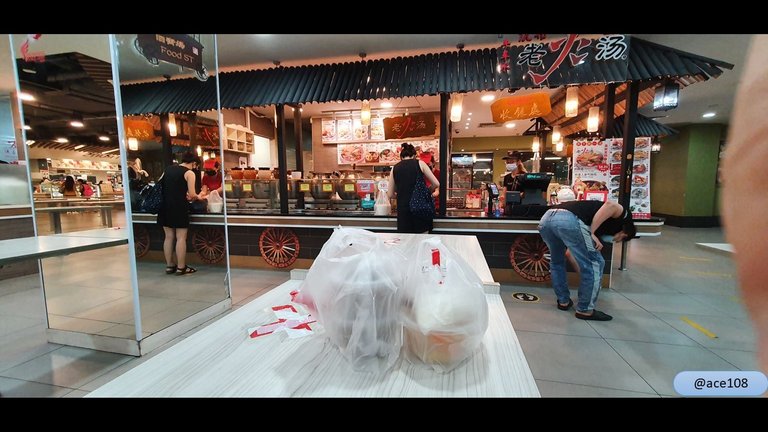 More people were coming to buy lunch.
后拉,更多的人来买午餐。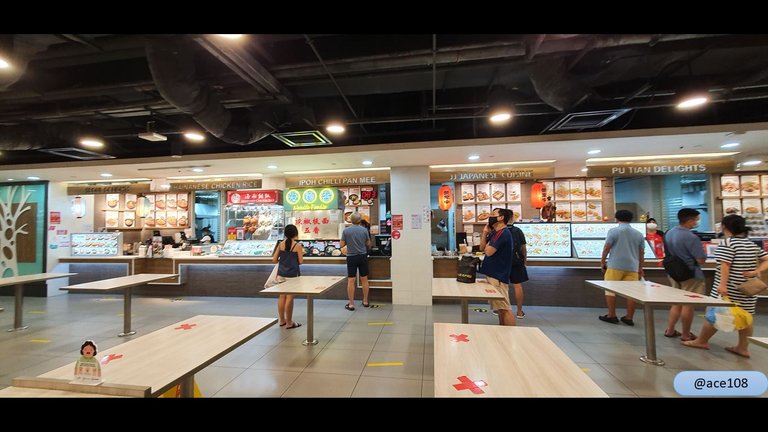 I stopped at the Time Sum stall to get some snacks.
我也在点心摊位买了两个粽子。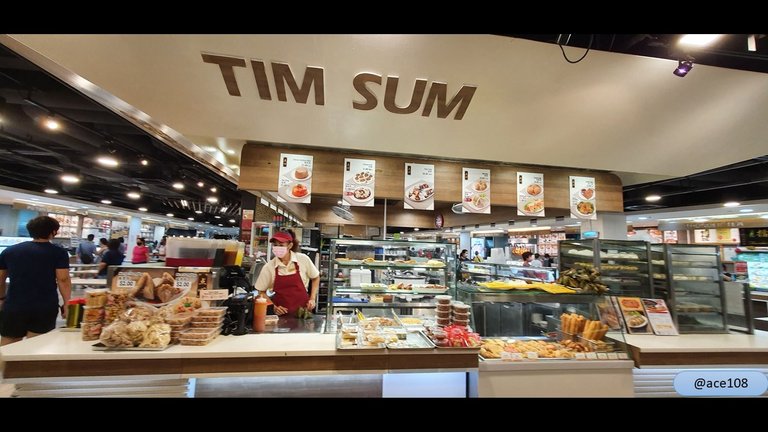 Then I was out of the food court.
然后,离开食阁。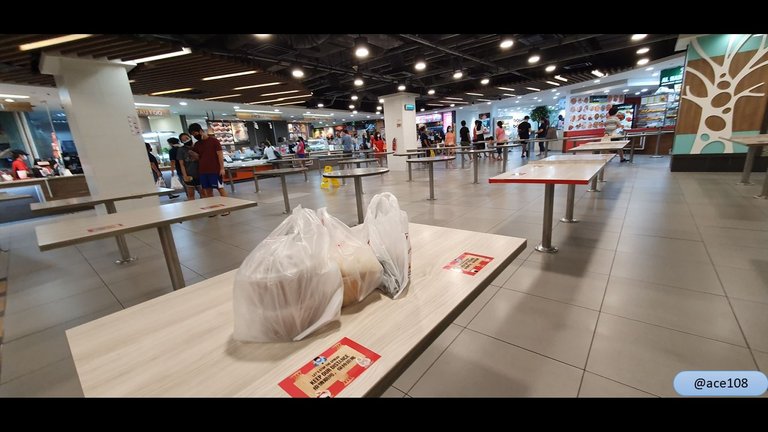 Passing by the sushi takeout store that has a long queue.
经过排长龙的寿司店。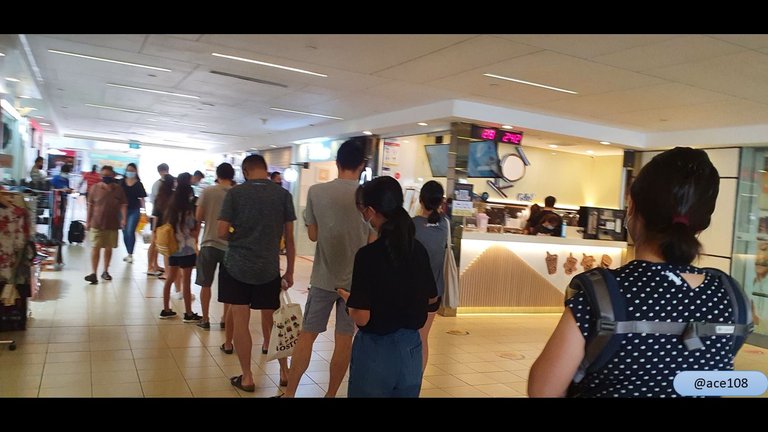 Starbucks had nobody.
星巴克有没有人。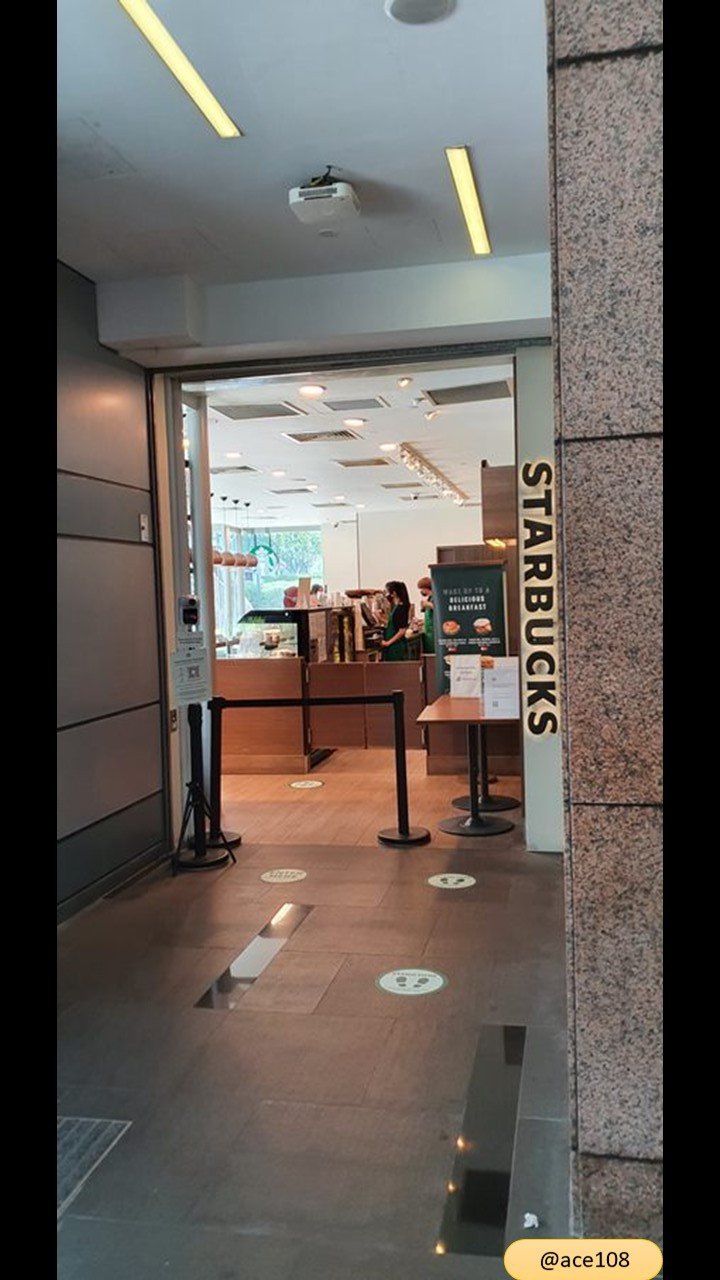 As I went up to cross the bridge to the car park, I saw a delivery guy riding a bike when this is area where you have to dismount.
当我走去过桥到停车场,我看到一个送餐员骑着自行车。那里本来是要下车推的。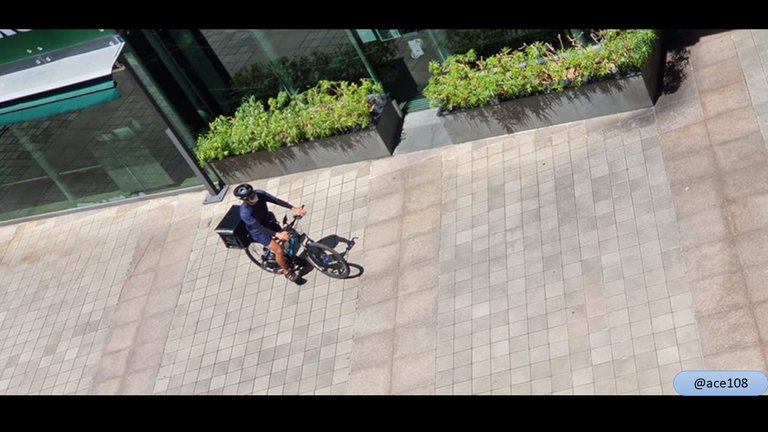 Back at the inlaws place, we shared the prawn paste chicken we wife went to buy from another store while I was getting food at food court.
回到了岳父母家,我们分享了虾酱鸡。那是太太在我去食阁时,她去另外餐馆买的。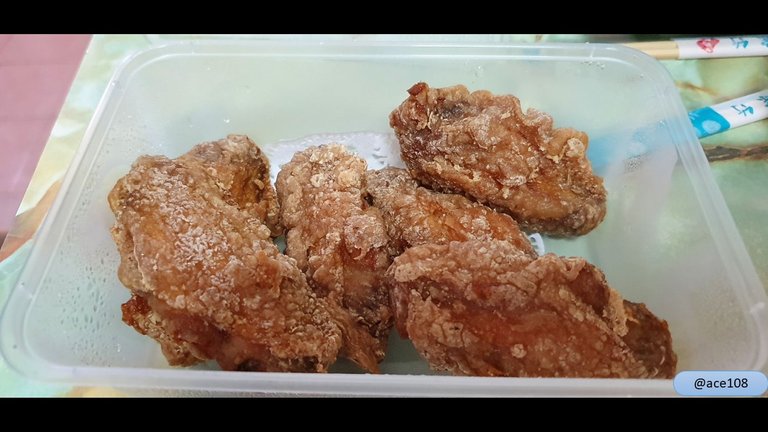 She also bought fried rice with fried pork.
她还买了炒猪肉炒饭。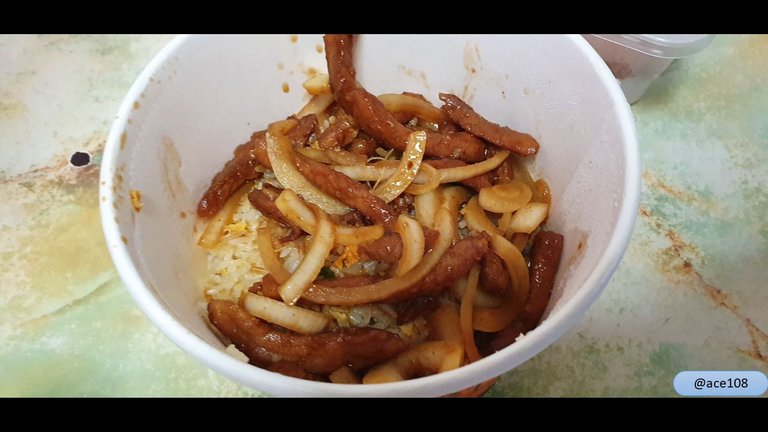 From the food court, I bought two packs of soups.
我从食阁买回去的汤也分享了。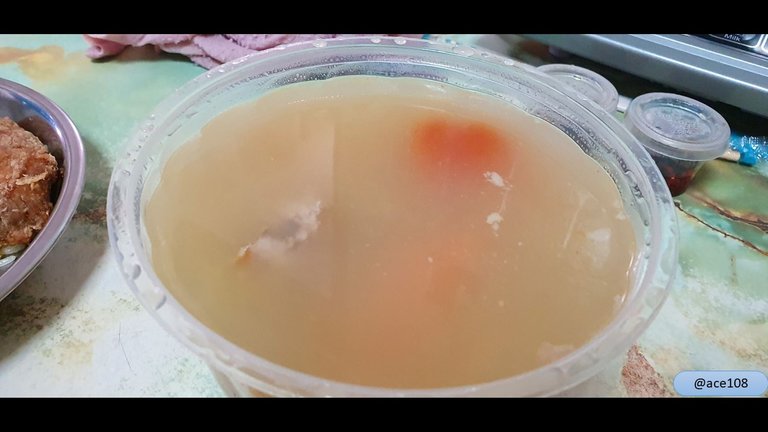 And also rice dumplings from the tim sum stall.
还有我买的粽子。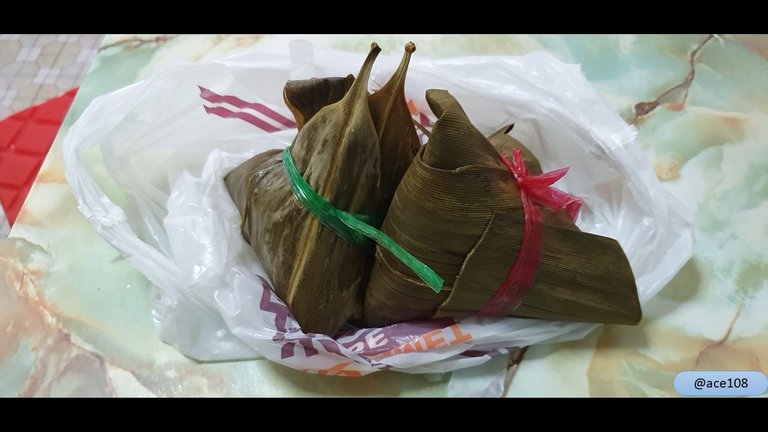 Kueh selat was the snacks my wife bought.
我的也买了点心,是kueh selat。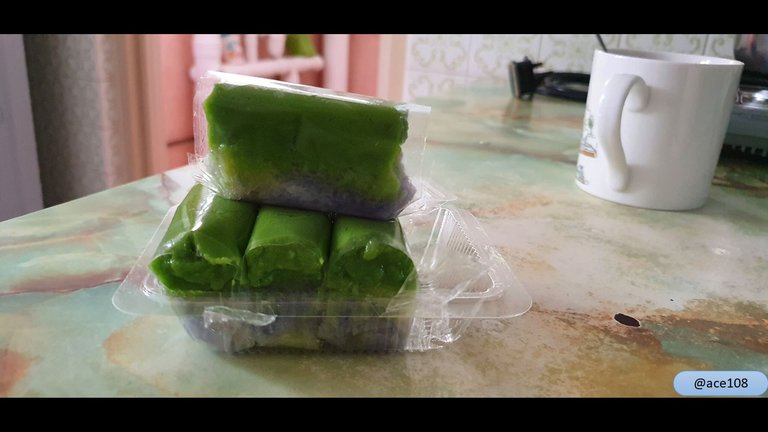 [//]:# (!pinmapple 1.332603 lat 103.848396 long HDB Hub d3scr)
🌞#BeautifulSunday 20210606 | 美丽星期天 😎 (by @ace108)
There is still time for you to upvote these
#beautifulsunday
. 还有时间让你点赞的美丽星期天。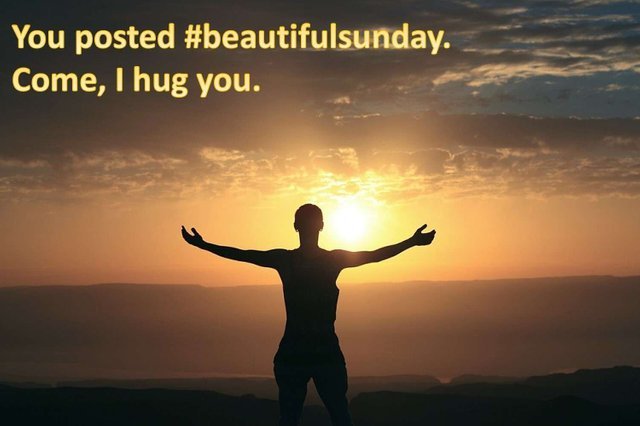 Photo source from Pixabay.com
Here's the update on the participation for
#beautifulsunday
for last Sunday. Again, I'll continue to highlight that there are posts that I did not qualify and it has go to do with the criteria. Chances are your
#beautifulsunday
posts didn't qualify if you have less than 2 images or didn't post on Sunday.
现在,又来报道上周日的#beautifulsunday结果。 首先再次强调,有些帖子我没算达标。如果你的帖有少于2张图片或不是在星期天发布,我就认为不符合规则。

To learn about other people's
#beautifulsunday
, click the link below.
您可以点击下面的链接了解其他人的美丽星期天#beautifulsunday。


Please see my other posts:
@ace108
请看我其他帖: @ace108
---