Last Saturday, I went to Esplanade - Theatres by the Bay. After walking around looking for a place for dinner, my wife and I decided to go this this place called Old School Delights. Let's get some food for #MarketFriday by @dswigle
上星期六,我去了滨海艺术中心。逛了一阵子地方吃晚餐后,我和太太决定去这个这个地方Old School Delights.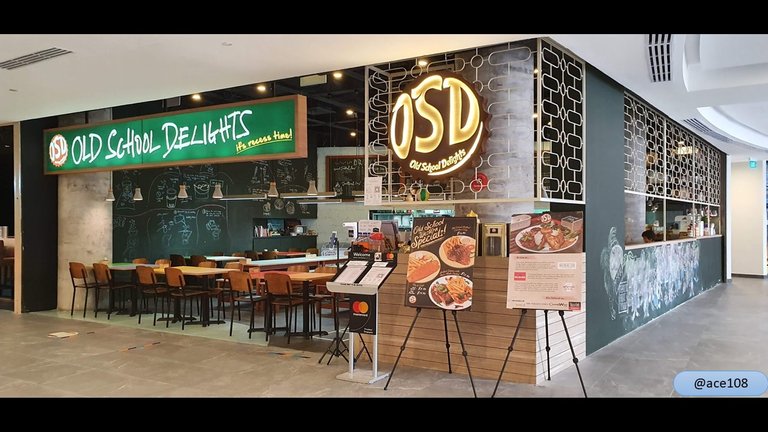 🎶Meanwhile, some music for you to enjoy as you read. This piece is part of Vivaldi's The Four Seasons, particular the first of the 4 violin concertos, called Spring.

🎶让大家继续读的时候,欣赏一点音乐。这件作品是维瓦尔第的"四季"的一部分 - 4小提琴协奏曲中的第一首,名为"春天"。

Source | 来源: https://musopen.org/

https://soundcloud.com/alan-chang-563971986/four-concerti-grossi-4-vivaldi-op8-i-la-primavera-allegro-largo-allegro
Source | 来源:
https://musopen.org/music/2213/antonio-vivaldi/the-four-seasons/
---
There wasn't a lot of choice on the menu and we were given a white board to write our orders.
菜单上不是很多选择。他们给了一个白板让我们写订单。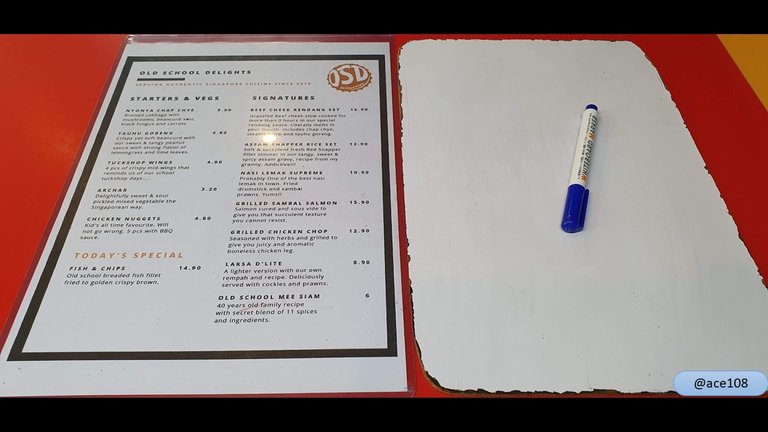 I wasn't that hungry and didn't use my normal doctor's handwriting but put in some artistic effort to write my orders.
我不是很饿也没用到我正常的医生式笔迹,却用点艺术细胞写了我的订单。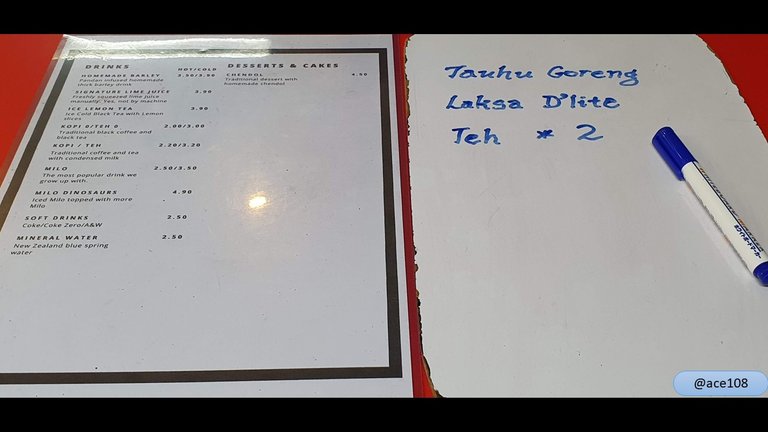 Behind me, there was a shelf with some books, displays and games. Later, a couple came in and pick up a board game to play when they waited for their food.
在我身后,有一个架子摆了些书籍,游戏和其他摆设。后来,一对情侣走了进来,拿了个棋盘游戏玩在等待他们的食物玩。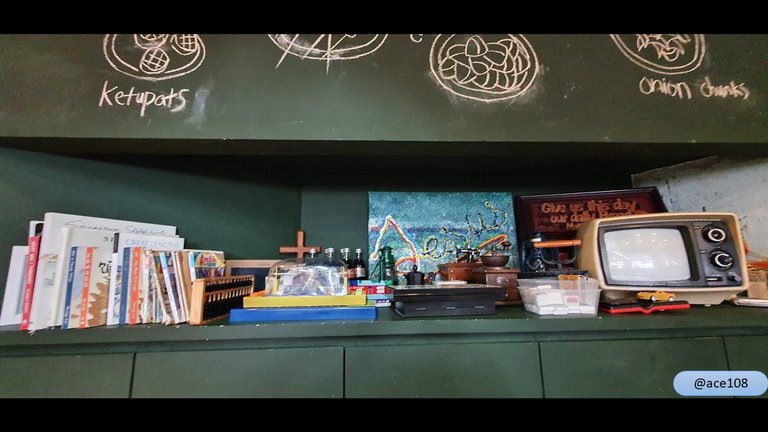 The benches setup in the restaurant are like a school canteen.
在餐厅该长凳装饰就像个学校食堂。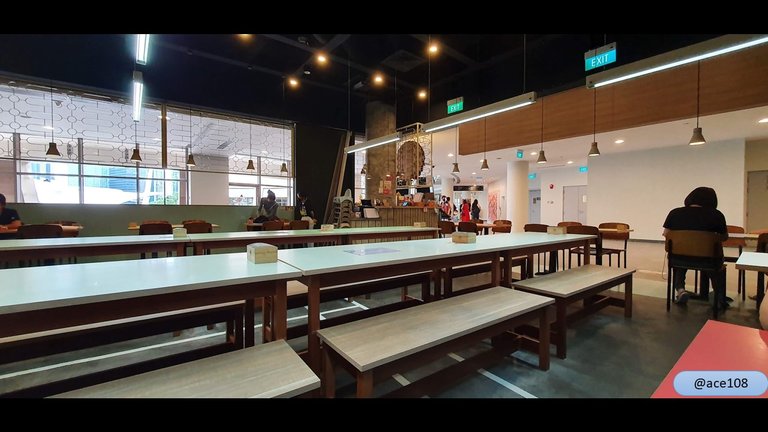 My tea came first before the rest of the food.
我的茶先端来。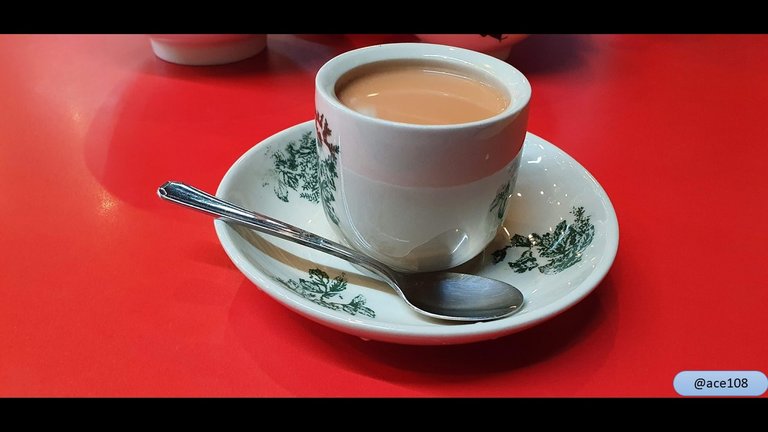 Then came the rest.
随后其他的食物也来了。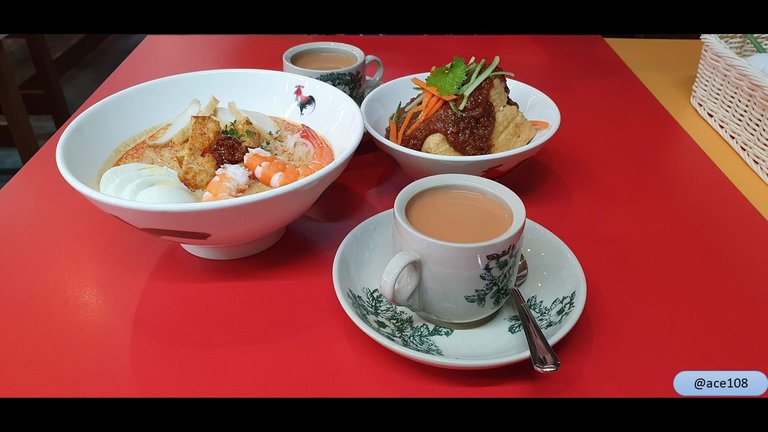 The laksa was good enough. It was priced slightly more expensive than a food court.
叻沙还算过得去。它的价格比食阁的稍贵。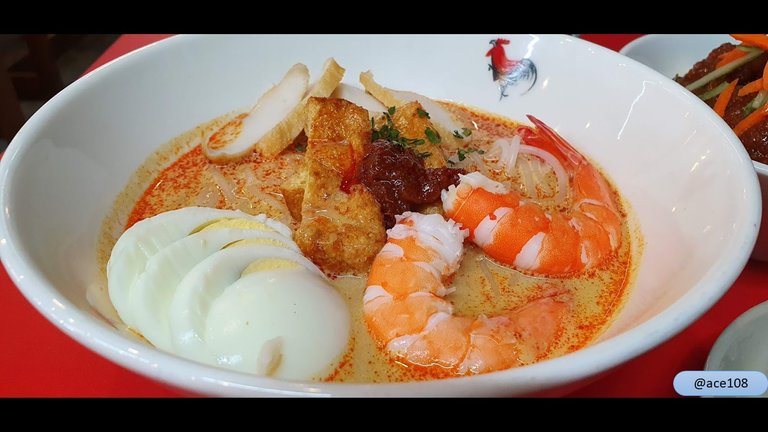 The tauhu goreng was also slightly more expensive than outside.
炒豆干也是比外面贵一点。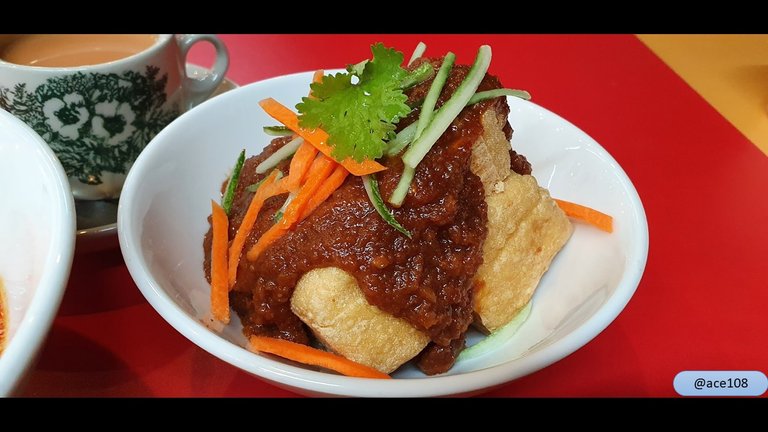 📷Here is a video I recorded of the food as I looked around.
这里的视频录制了食物和周围。

Please see my other posts: @ace108

请看我其他帖: @ace108
---