My wife and I were going to Kallang Wave mall on Thursday to do some grocery shopping. After getting out the and headed up to the mall, there was where kids choose the ride which is also why it's not safe to walk around blindly.
星期四,太太和我打算到Kallang Wave商城买东西。从停车场走出上了商场后。出去后,看到孩子们能选择乘坐这玩意儿的地方所以别走路不长眼睛。要不然会给撞到。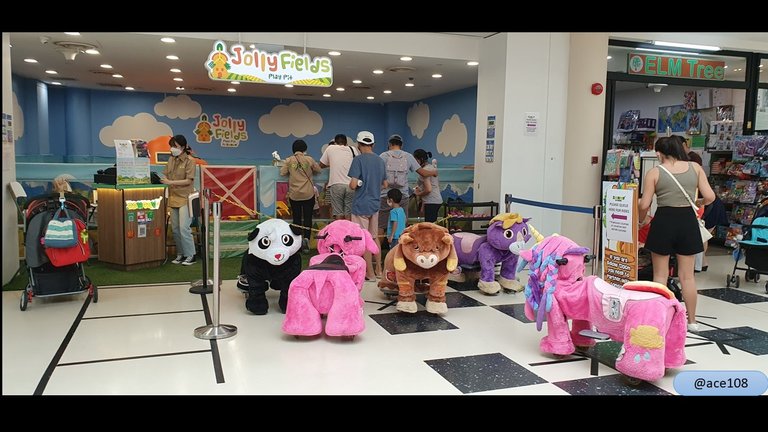 🎶Meanwhile, some music for you to enjoy as you read. This piece is part of Vivaldi's The Four Seasons, particular the first of the 4 violin concertos, called Spring.

🎶让大家继续读的时候,欣赏一点音乐。这件作品是维瓦尔第的"四季"的一部分 - 4小提琴协奏曲中的第一首,名为"春天"。

Source | 来源: https://musopen.org/

https://soundcloud.com/alan-chang-563971986/four-concerti-grossi-4-vivaldi-op8-i-la-primavera-allegro-largo-allegro
Source | 来源:
https://musopen.org/music/2213/antonio-vivaldi/the-four-seasons/
---
We thought about having dinner at The Soup Spoon.
我们考虑在The Soup Spoon吃晚餐。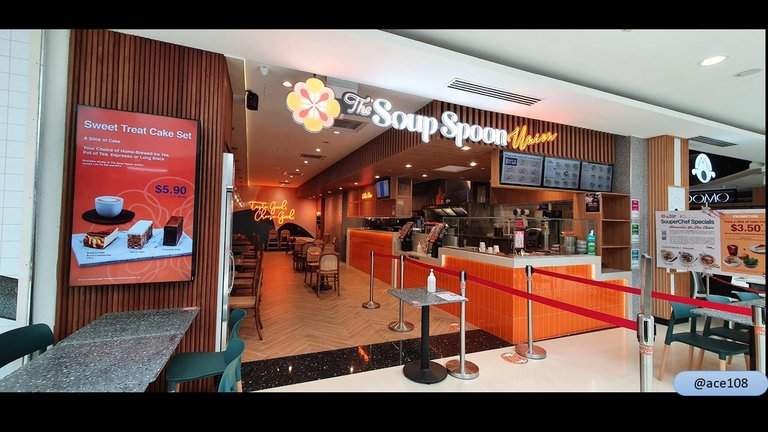 They have a promotion where you pay only 50% for the 2nd main course. In the end, we decided to go to the neighbouring restaurant.
他们有一个促销。你的第二个主菜只需支付半价。最后,我们决定去隔壁的餐馆。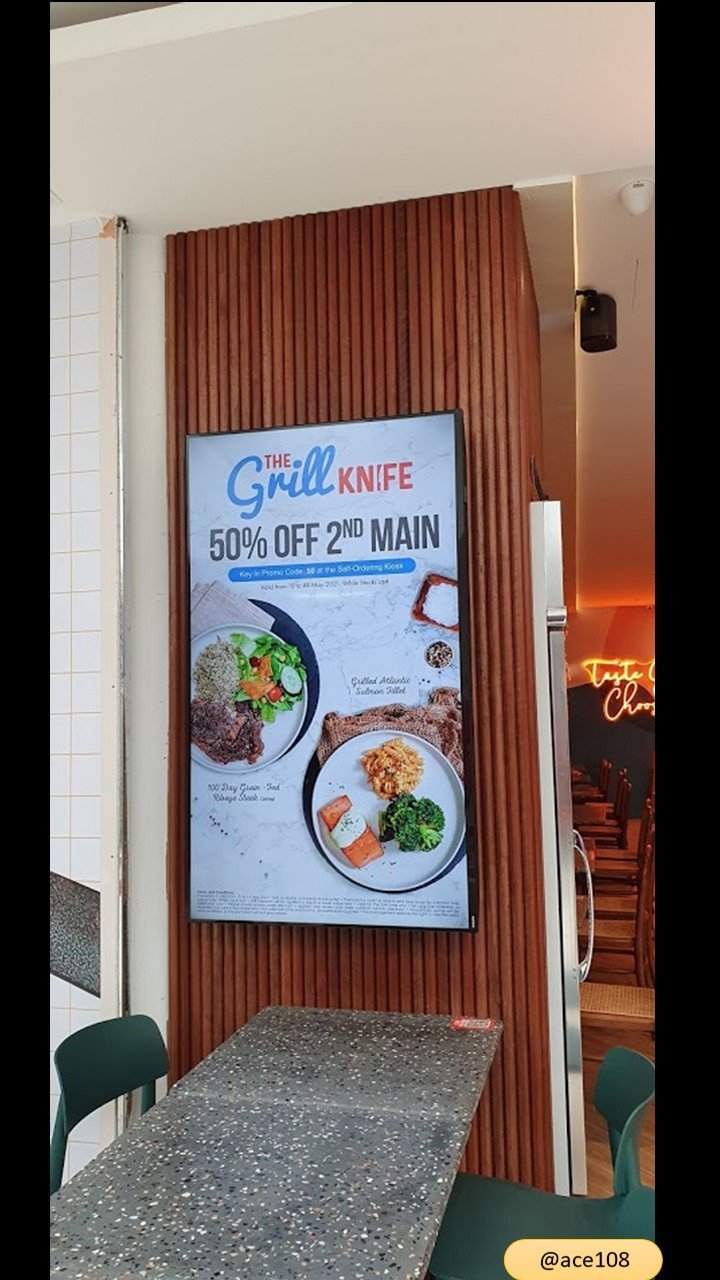 Omoomo Food Concepts said they are Korean Japanese store.
Omoomo Food Concepts 说,他们是韩式日本料理还是日式韩国料理。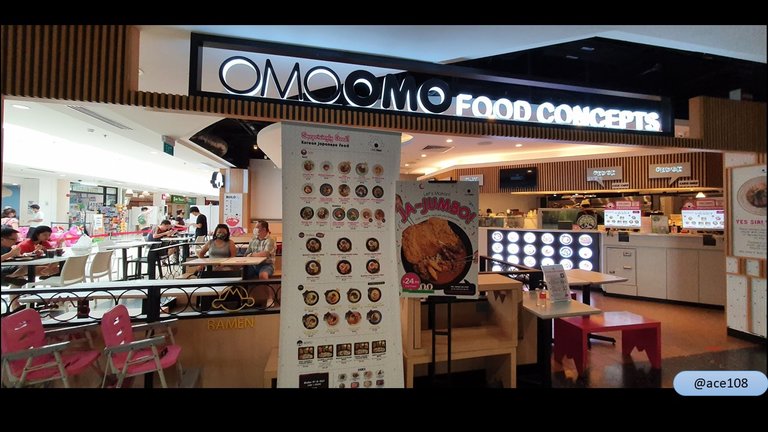 Don't know what that means but they have rice and ramen.
不知道是什么意思,但他们有米饭和拉面。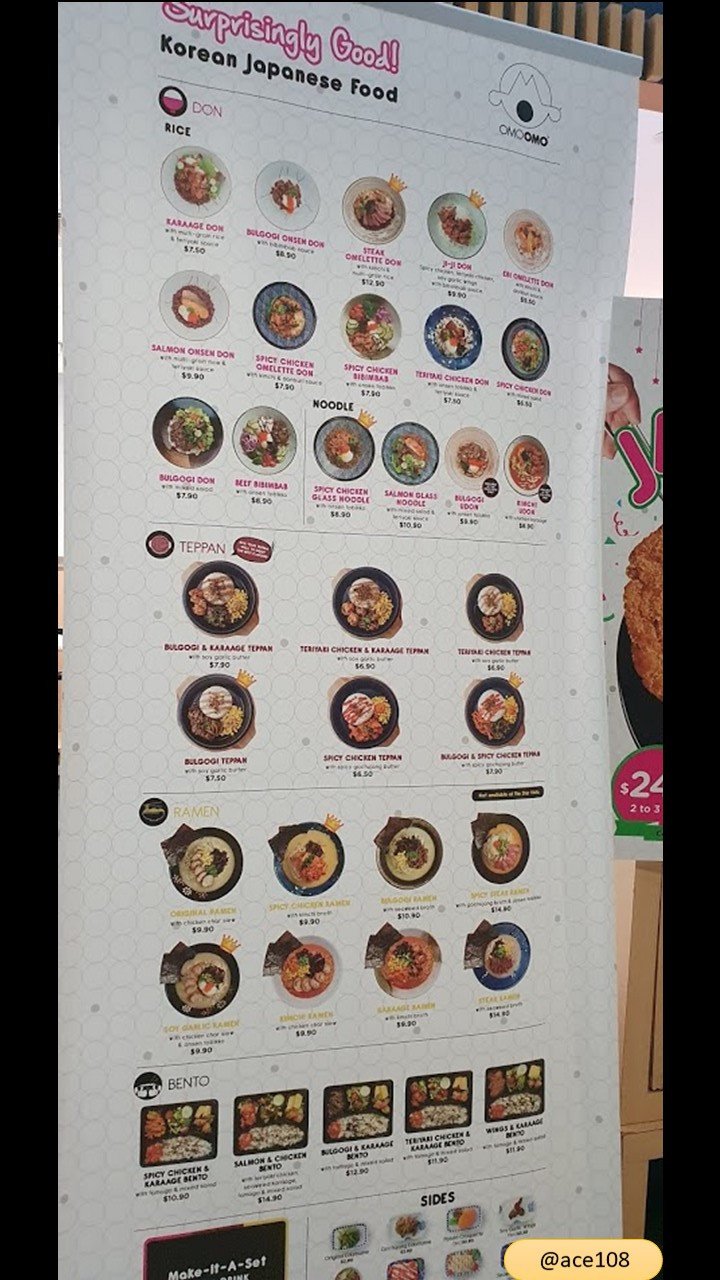 We went to ordering station and order our food.
我们去点餐站订购我们的食物。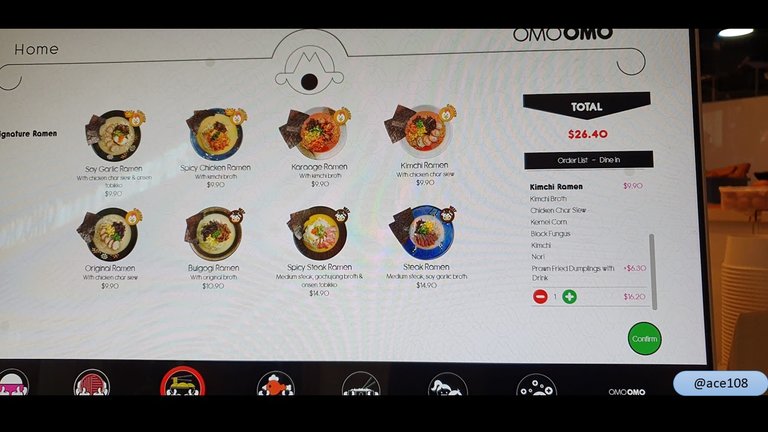 The receipt was printed with a queue number. Price of two meal was $26.40
收据打印出来还有队列号。两餐的价格是$26.40.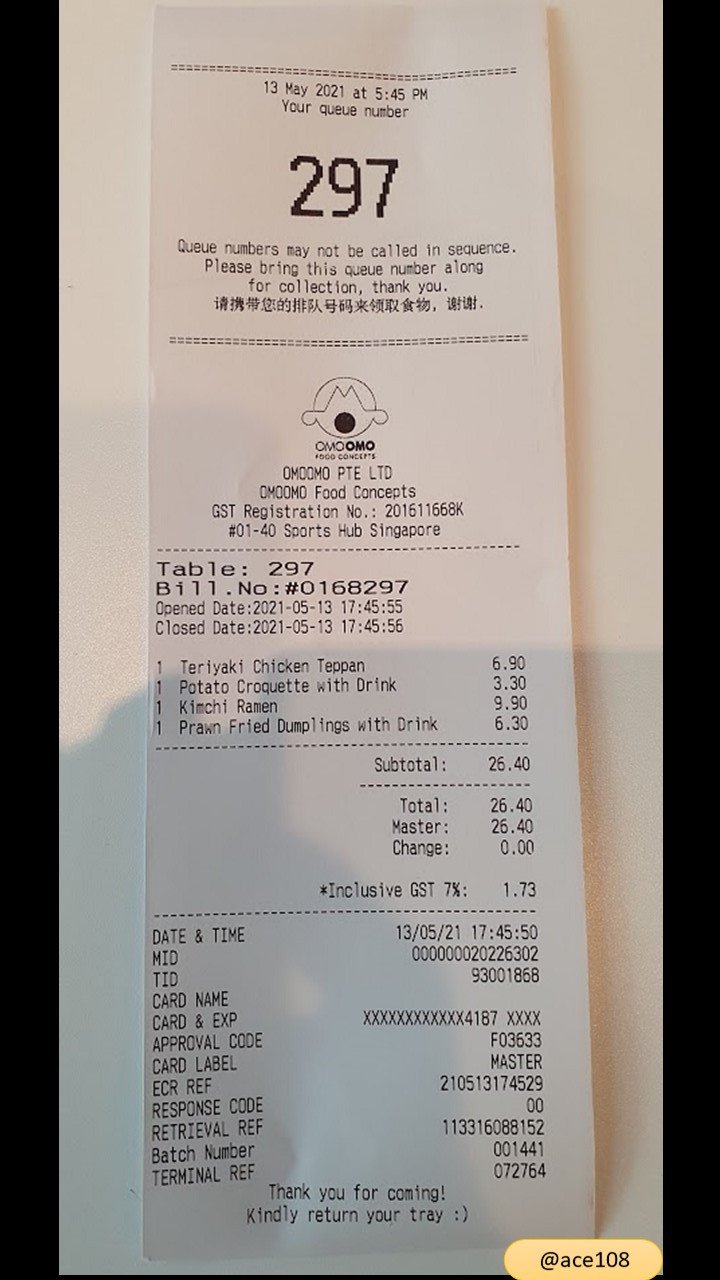 I gave the queue number to the guy at the counter and he gave a page and 2 cups for me...
我将单据给在柜台的家伙,他给了一个传呼机和两个杯。。。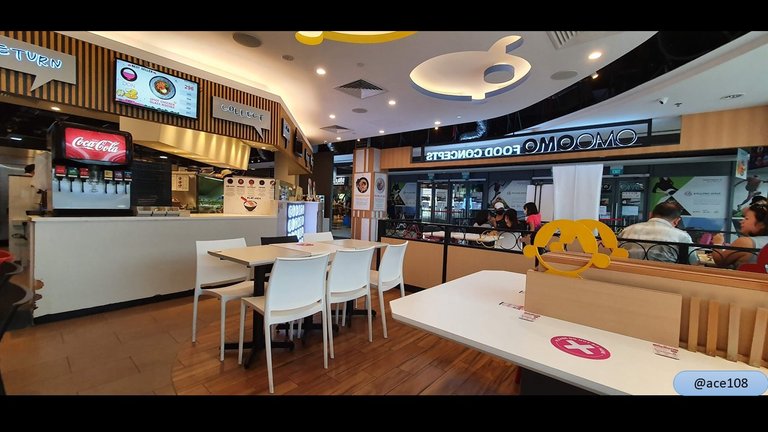 ... to fill them with the drinks from the soda fountain. Then I sat and waited for my pager to buzz.
让我自己去汽水机装饮料。然后我坐在那里,等传呼机发出声音。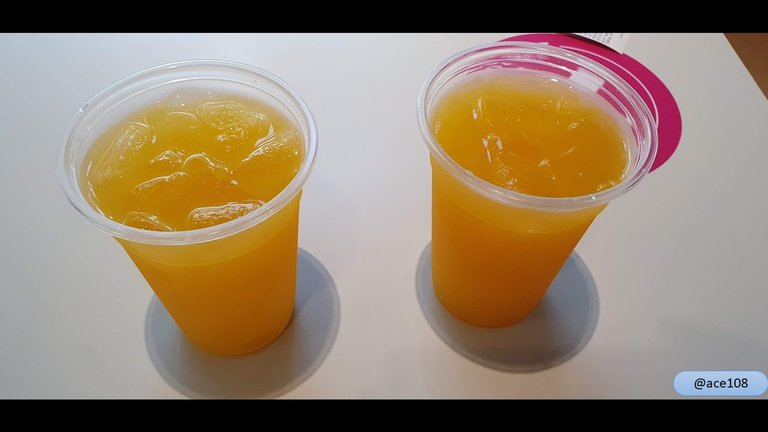 My wife had the Teriyaki Chicken Teppanyaki Rice...
太太吃的是照燒醬肉饭。。。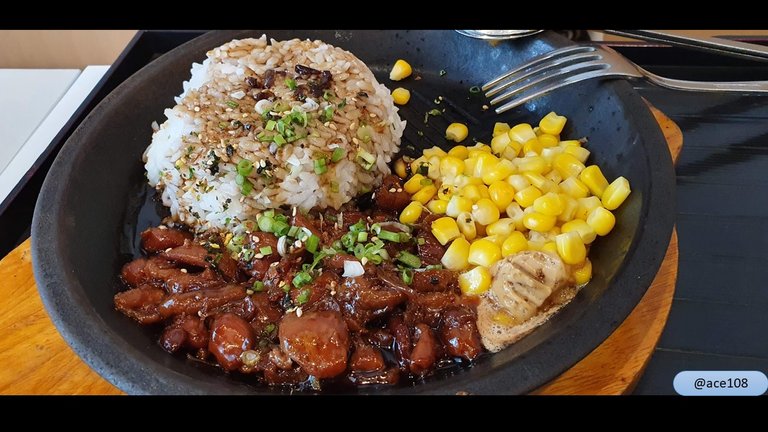 with Potato Croquette.
。。。和炸马铃薯肉饼。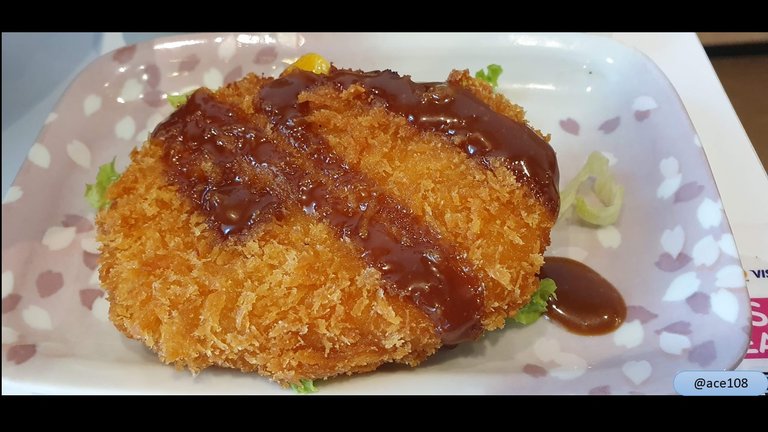 I had the Kimchi Ramen...
我吃的是泡菜拉面。。。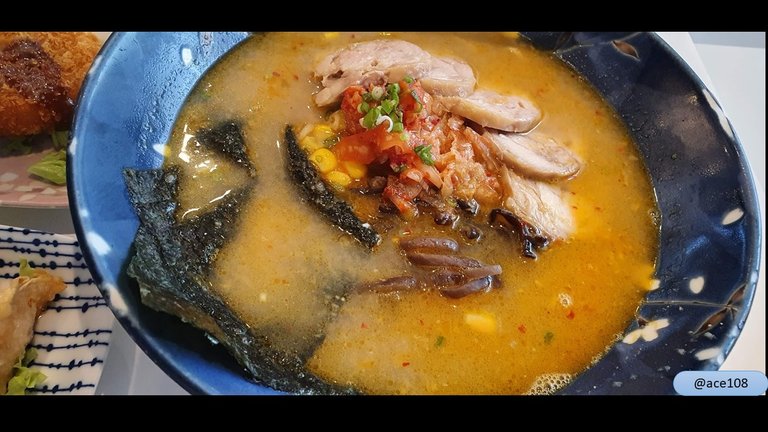 with Prawn Fried Dumplings
与虾锅贴。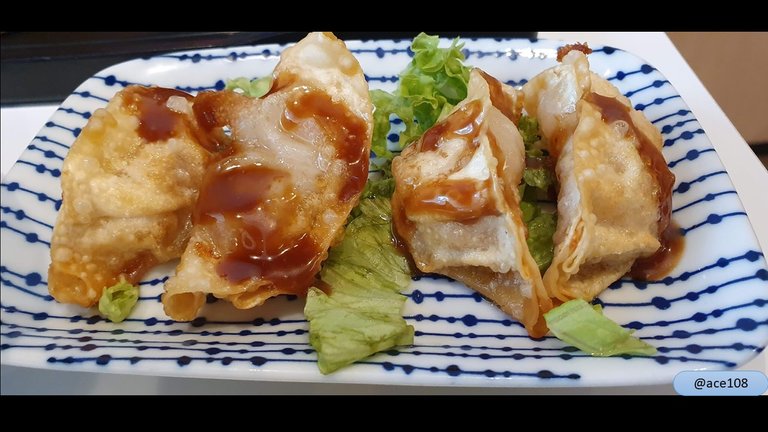 I started eating. The ramen is not bad but it lacks the taste of a Japanase ramen and the spice of kimchi. My wife had no complain with her rice though.
我开始吃。拉面算过得去但它缺乏日式拉面的浓汤为而泡菜的辛辣品也不够。太太就对她的饭没什么意见。。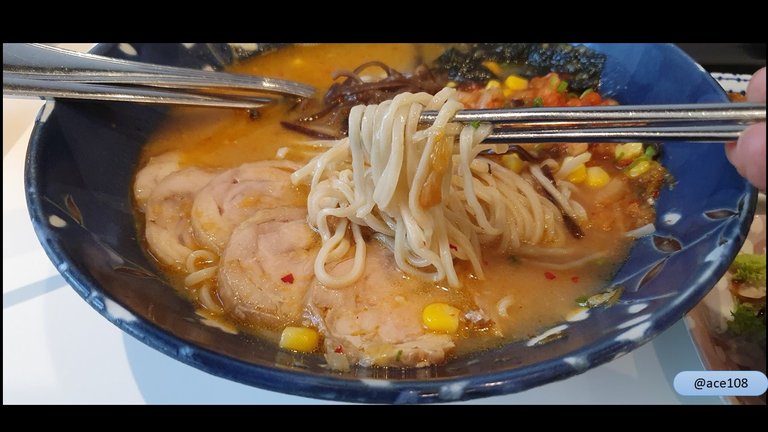 The train came as I was eating in a restaurant in Kallang Wave mall. Not the first time I saw this but the first time I was trying this new restaurant. 😎
吃着一半,火车来了。也不是第一次在Kallang Wave看到火车但在这家餐馆外是第一次。 😎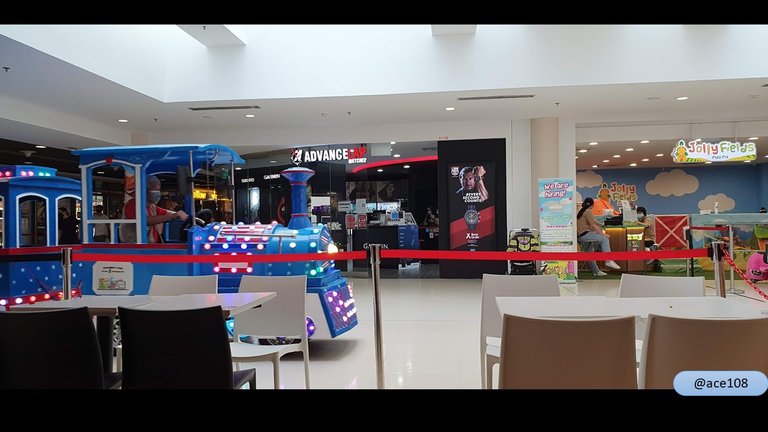 [//]:# (!pinmapple 1.303361 lat 103.872863 long Kallang Wave Mall d3scr)

Please see my other posts:
@ace108
请看我其他帖: @ace108
---