It was raining rather heavily on Thursday. That didn't stop me from going for lunch even when the only other colleague in the office that day is a Muslim who is fasting.
星期四下着大雨。这并没有阻止我去吃午饭,即使在办公室里唯一的上班同事是穆斯林也所以那天要斋戒。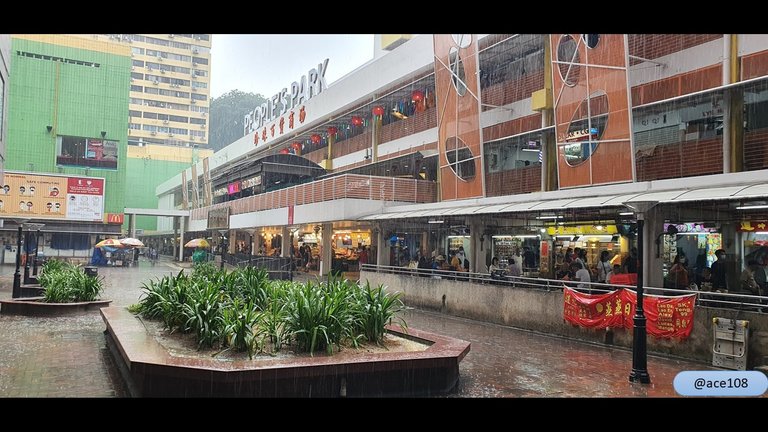 🎶Meanwhile, some music for you to enjoy as you read. This piece is part of Vivaldi's The Four Seasons, particular the first of the 4 violin concertos, called Spring.

🎶让大家继续读的时候,欣赏一点音乐。这件作品是维瓦尔第的"四季"的一部分 - 4小提琴协奏曲中的第一首,名为"春天"。

Source | 来源: https://musopen.org/

https://soundcloud.com/alan-chang-563971986/four-concerti-grossi-4-vivaldi-op8-i-la-primavera-allegro-largo-allegro
Source | 来源:
https://musopen.org/music/2213/antonio-vivaldi/the-four-seasons/
---
I went to the People's Park Food Centre. After a quick look, decided to go to the stall when I saw had the Michellin star when I was there before.
我去了珍珠坊熟食中心。咋一看后,决定去这摊位因为之前我看到有米其林星。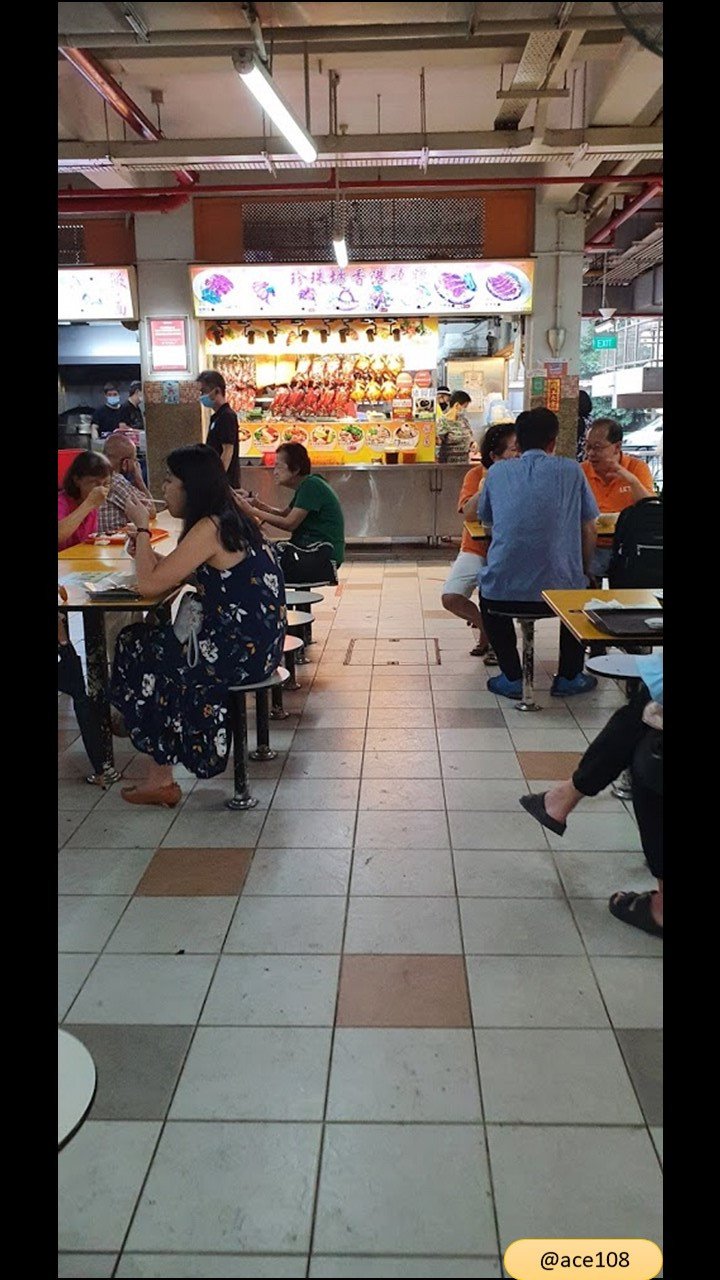 They were well stocked.
他们足够烧腊味摆放好。
I saw the 2016 before but only saw the 2017 and 2018 when I bought my food. Don't ask me what happen after 2018 but we all know shit happened in the whole world since 2020.
之前我看到2016年,而当我买饭的时候,看到了2017年和2018年时。不要问我2018后发生什么,但我们大家自2020年起全世界发生真糟糕的。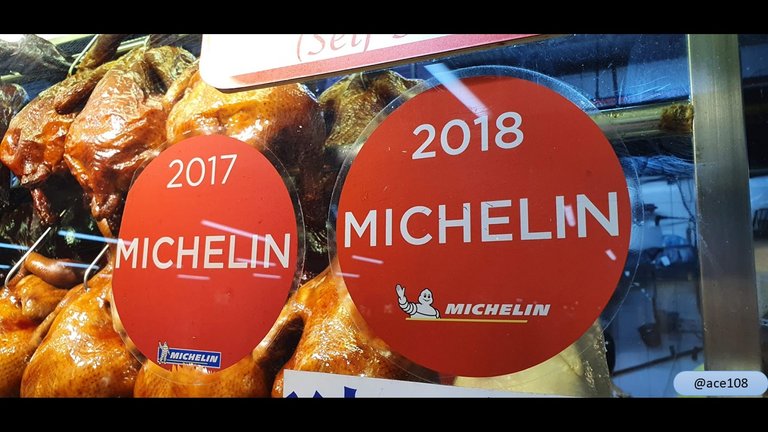 Bought my food, found a table quite easily.
买我的饭,挺容易找到桌子坐下。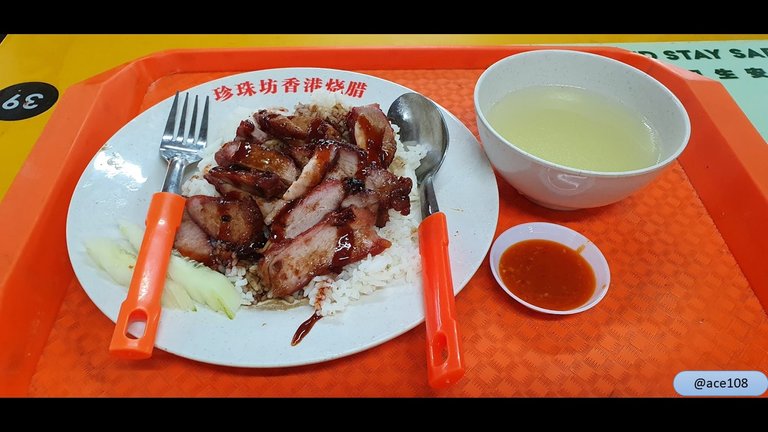 Took a closer look and started eating. I prefer the soup from the other stall I had before. The char siew was quite lean and I like them. Some people think char siew should have more fats. Then this is not for you.
先看清楚在开始吃。我比较喜欢从其他摊位提供的汤。这里的叉烧算大多是瘦肉,我喜欢。有些人认为叉烧应该有多点肥肉。那,这就不适合你了。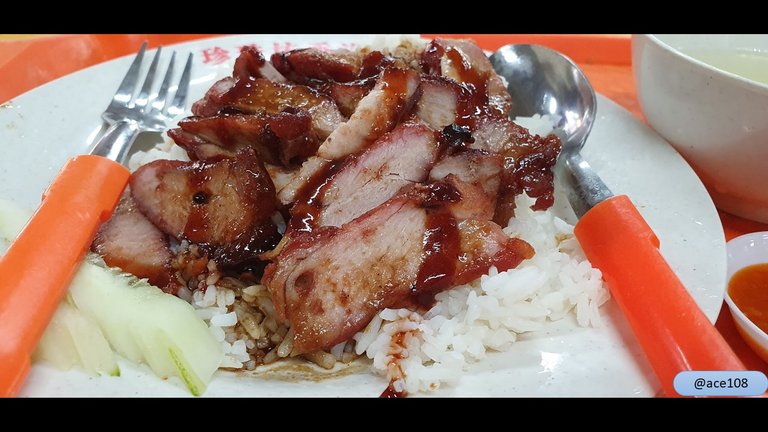 The table in the open area don't get much shelter from the rain with the umbrella but that's good news for the pigeon.
在开放区的坐位有伞也遮不住大雨,但这对鸽子是好消息。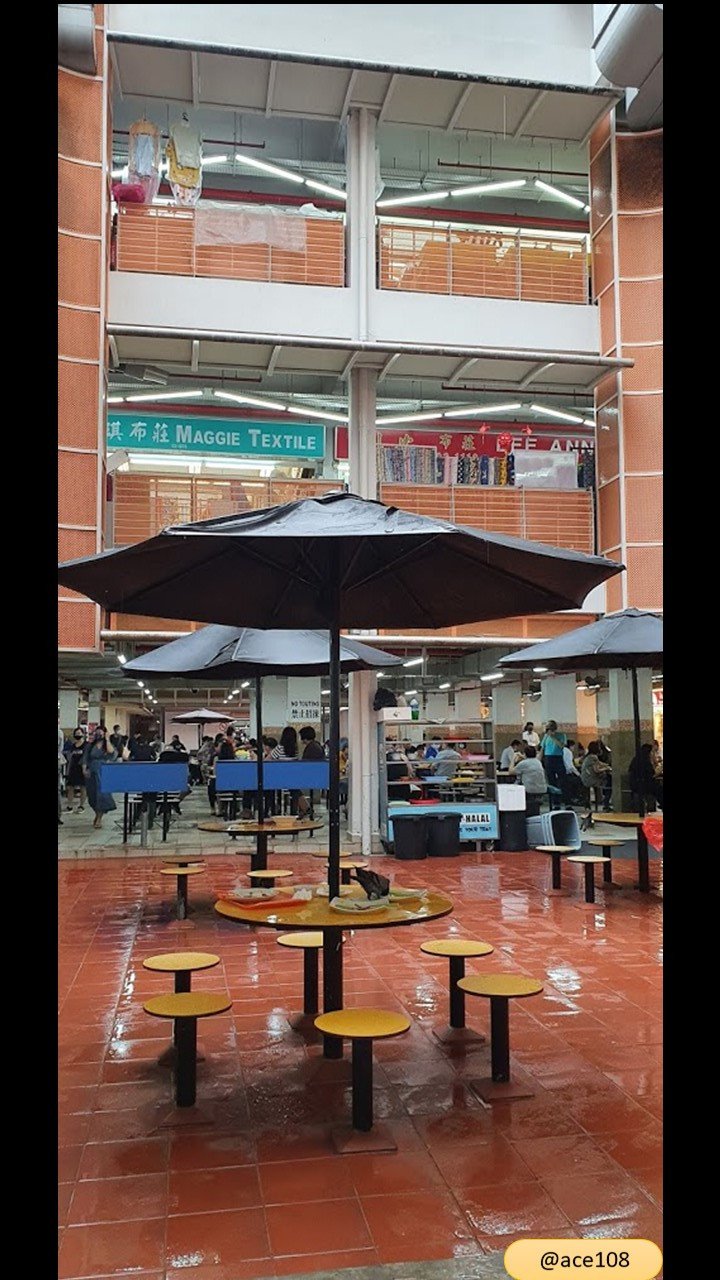 [//]:# (!pinmapple 1.285245 lat 103.842561 long People's Park Food d3scr)

Please see my other posts:
@ace108
请看我其他帖: @ace108
---