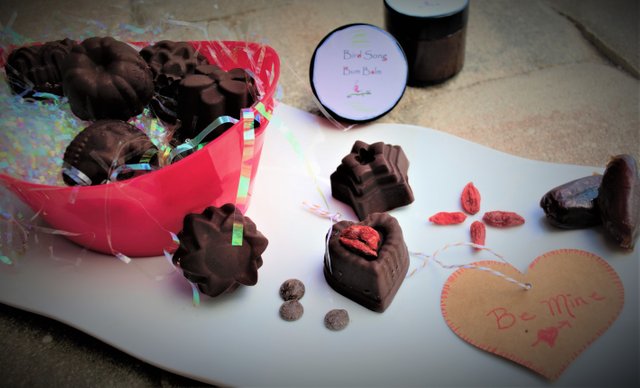 Valentine's Day! It's just around the corner my friends!
---
Valentine's Day as a romantic holiday has been around since the 14th century! Gifts of Flowers, candies and romantic dinners are often shared with those you love. I've been preparing healthy sweet treats for the Bird family all week! Care packages are already mailed; and for those of you who aren't prepared, I have a little chocolate sweet I would love to share with you!
---
How do I love thee?
Let me Count the ways...
E.Browning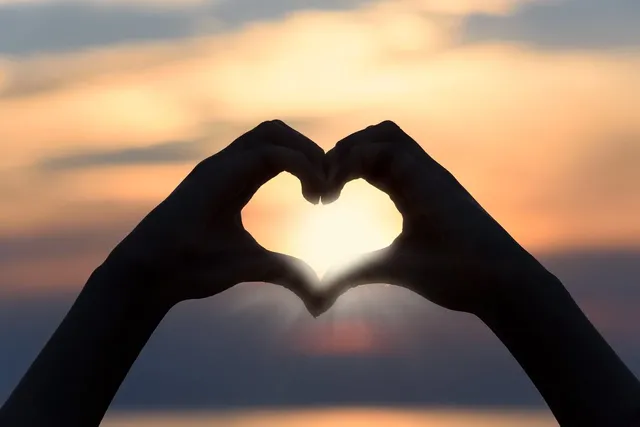 photo thanks to pixabay
---
Chocolate Pecan Caramels!
Made with just 4 ingredients you probably have in your pantry, it's a perfect last minute gift idea!
Dark Chocolate Chips (1/2 cup)
Organic Medjool Dates (1/2 cup)
Pecans (1/2 cup)
Vanilla (1/2 tsp)
---
The Dates…
Nature's candy! No need for added sugar! A perfect Valentines
date night
for your palate! If your dates are a bit dry, soak them in hot water for about 20 minutes, and then process them in your food processor or blender until they form a ball. I used a tablespoon or two of the soaking water to add bit moisture to the mix.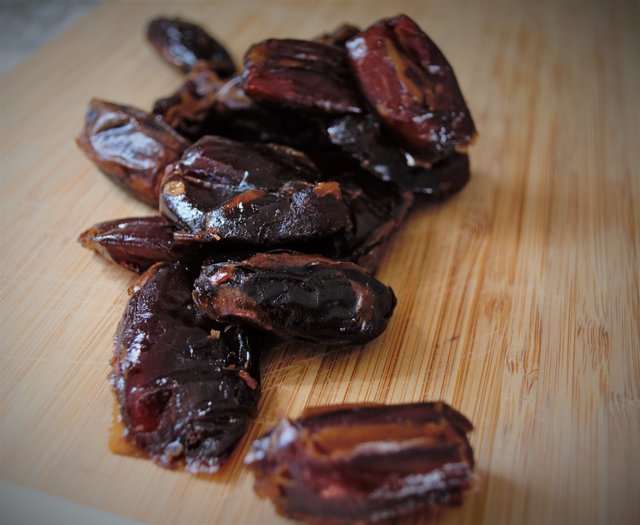 And Pecans…
a nutty complement to our caramel filling! Added to the blended dates along with the vanilla and pulsed until everything was well blended.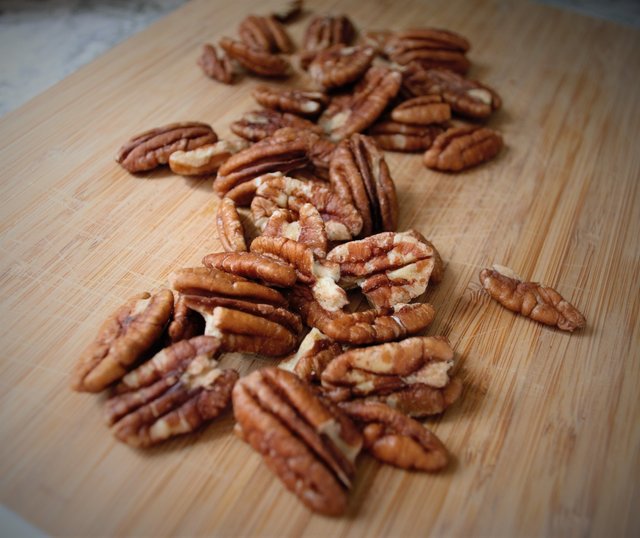 A Valentine's Day without…
Chocolate? Well you know the Bird's! There will always be chocolate! Melted over a double boiler or microwave, perfect!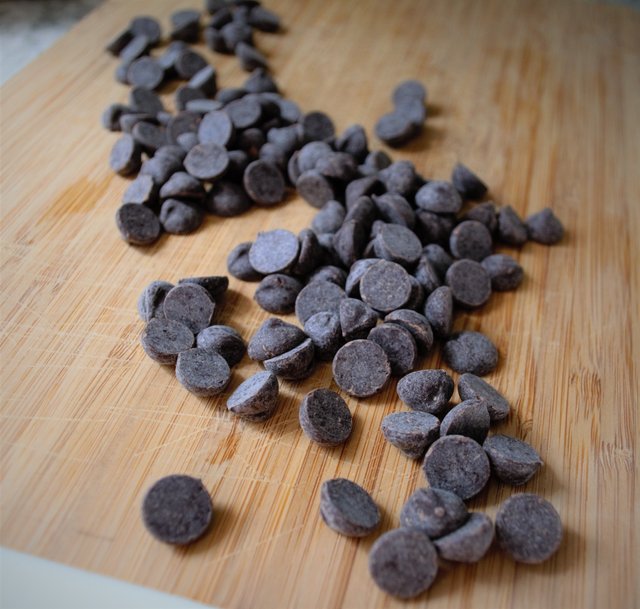 Sweet heart…
molds are certainly cute but if you don't have them don't despair; you can use muffin tins to mold your chocolate treats! Just coat the sides and bottom of your mold of choice with chocolate and freeze until the chocolate hardens.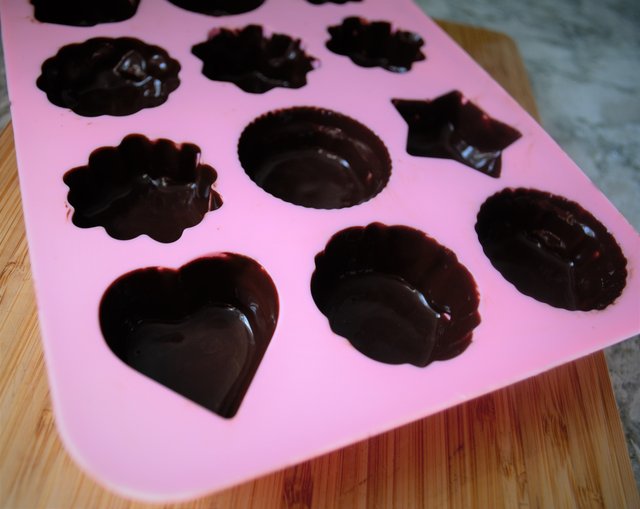 Add the nutty caramel filling…
to fill the chocolate molds.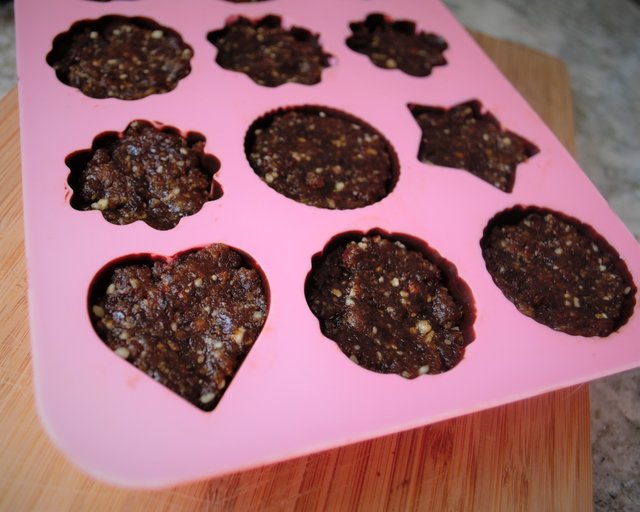 Chocolate topper…
and back into the freezer until the chocolate was solid.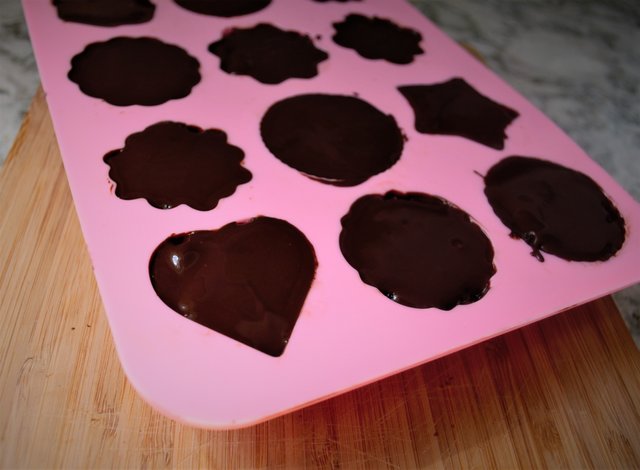 Healthy Valentines Treats you'll be happy to share with those you love!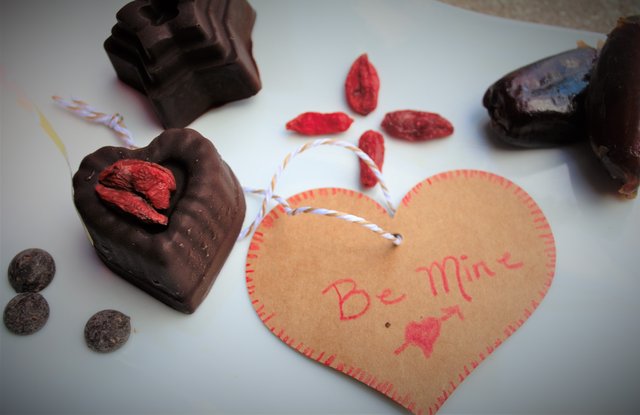 ---
I'll have naturally sweet chocolates to surprise the family with this Valentine's Day! I promise you they're sweet! I hope your Valentines day is filled with lots of love and sweets from those you love! Thanks for stopping by today!
---
And as always, blessings to you all!
---

---

---

---