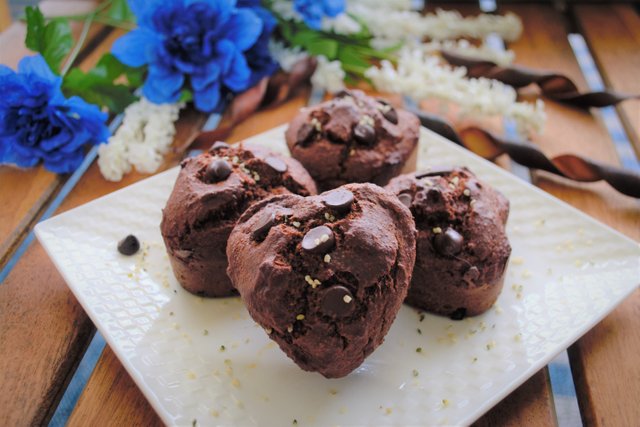 Raindrops are fallin' my friends!
---
Rainy season has begun. With daily precipitation we find ourselves enjoying the dry moments when we have them. Finding indoor activities for a very busy toddler can be a challenge. Luckily those tried and true well-loved DIY projects are just as popular today as they were when our kids were young.
---
Remember Play-doh?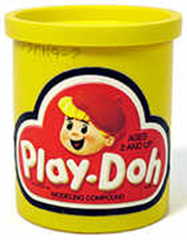 ---
I know I'm dating myself with this one, lol! Did you know playdough was originally intended to be used as a wallpaper cleaner? Noah and Joseph McVicker invented Play-Doh in 1956 and since then over 700 million pounds of play-doh has been sold. I have been making DIY Play-doh for years so I knew the little guy would have fun with it.
---
Play-doh from the Bird's Nest!
Flour (1 cup)
Salt (1/4 cup)
Water (3/4 cup)
Lemon Juice (3 tbsp.)
Olive Oil (1 tbsp.)
Optional: Food coloring and/or essential oils for scent!
---
Hours of creative fun...
for mere pennies! Just heat the water, lemon juice and oil in a pan. Add any food coloring or preferred essential oil and stir. After combining the salt and flour; slowly add to the pan while mixing. Once the mixture begins to dry out a bit and form a ball you are good to go. Flip the dough back and forth until it is no longer sticky.
Don't worry; it will firm up as it cools.
Let it cool and have fun!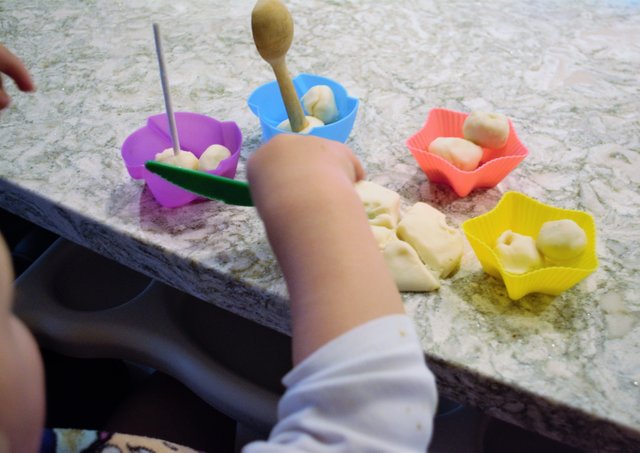 Perfect for our rainy day…
I was amazed, this really captured his attention. When he was finished we covered and refrigerated the play-doh; ready for the next play time.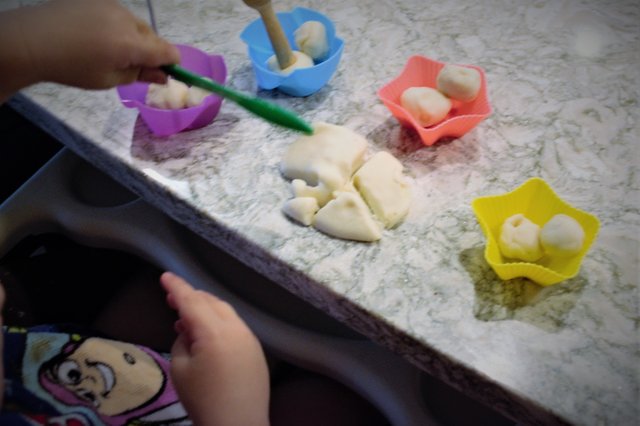 Precious family time…
requires treats from the heart. Quarantine time hasn't always been easy but I wouldn't trade these moments for anything. And…I have a willing healthy treat lover! Double Chocolate banana Muffins were an easy treat to make during naptime. They're great to make, no flour and no eggs needed!
All it takes…
Ripe banana (qty 2)
Oats (2 cups)
Maple Syrup (3 tbsp.)
Baking Soda (1 tsp.)
Baking Powder (1/2 tsp.)
Cacao Powder (2 tbsp.)
Almond butter (¼ cup)
Dark Chocolate chips (1/4 cup)
Optional: Walnuts (chopped)
I love making….
blender muffins! When you're short on time these are a lifesaver. Just place everything but the chocolate chips in the blender and blend!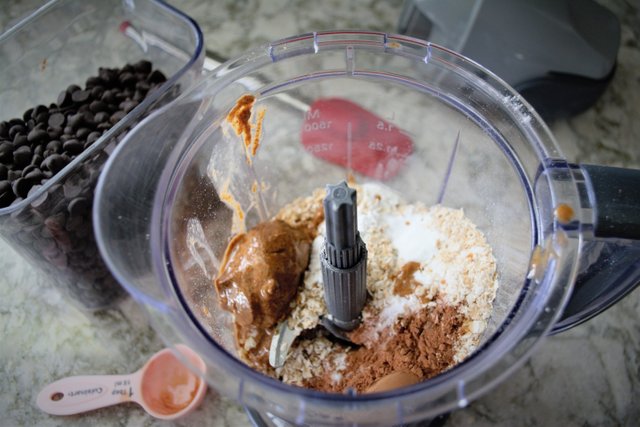 A sweet heart…
Muffin baking pan which I've had in the pantry came in handy today. Filled and topped with chocolate chips, they were in the oven for 22-24 minutes at 375 degrees.
Afternoon snack ...
was pretty special! All I heard was "
Ohhhh my!
"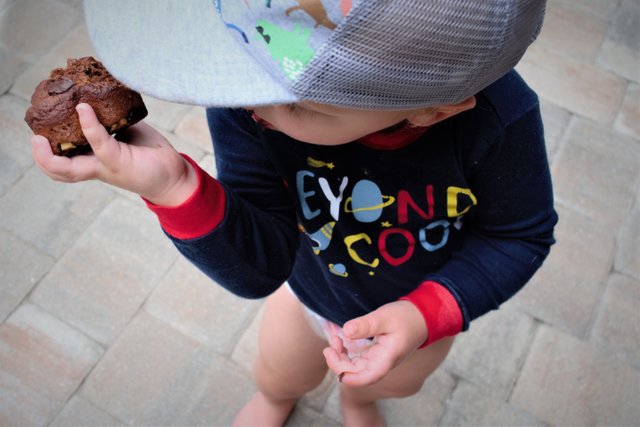 The rain had stopped…
time to head outside, muffin in hand! "
This is goot, this is goot!
" he exclaimed clutching his treat!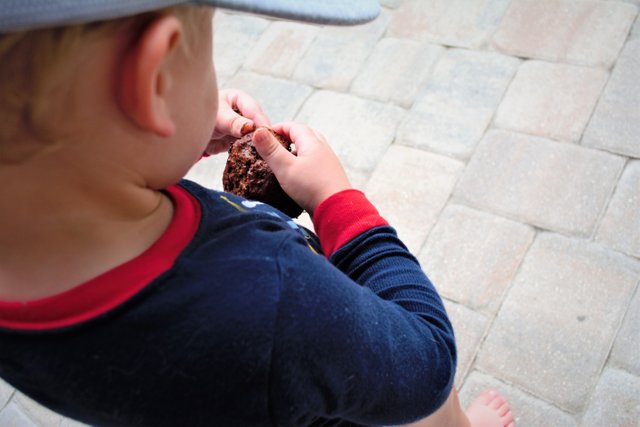 ---
Like many of you I would bake every day for those sweet comments. Our time together will be over in a flash. A day of play-doh and chocolate muffins would certainly brightens any rainy day! DIY projects are so much fun. I hope you'll share these treats with your kids (both large and small,lol) I think you'll find it very therapeutic! Thanks for stopping by.
---
Remember...don't forget to practice social distancing!
---
And as always, blessings to you all!
---

---

---