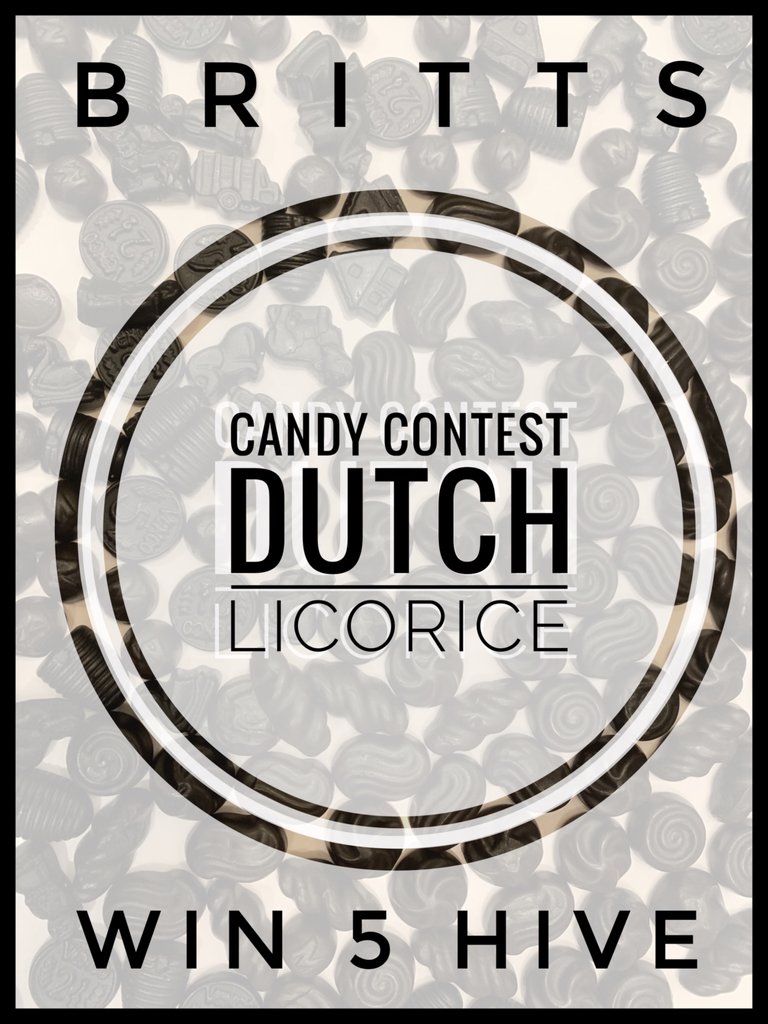 WELCOME TO THE SECOND GUESS THE CANDY CONTEST IN 2021

❤️🧡💛💚💙💜

Remember last week, I had so much fun and I promised to do another, so I had to go out and buy some new candy for the Hive candy contest and this time it's licorice , drop in Dutch.

❤️🧡💛💚💙💜

GUESS THE CANDY CONTEST

English :
Guess the candy contest, just leave the number of licorices, you think I put in the jar, in the comments.
The jar is some what higher than a winebottle and the amount is over 200

YOU DONT NEED TO UPVOTE THIS BLOG !
Just leave THIS answer in the comments :

—> I think there are .. licorices in Britt's jar

Prize for the right answer this time is 5
HIVE , the contest will run untill the right answer is given.

You can enter max. 3 times with 3 SEPARATE COMMENTS

If you think the prize is to low,
DON'T ENTER THE CONTEST
OR
SPONSOR A PRIZE

But please if you want to be negative Don't comment on my blog !
ITS JUST THAT SIMPLE !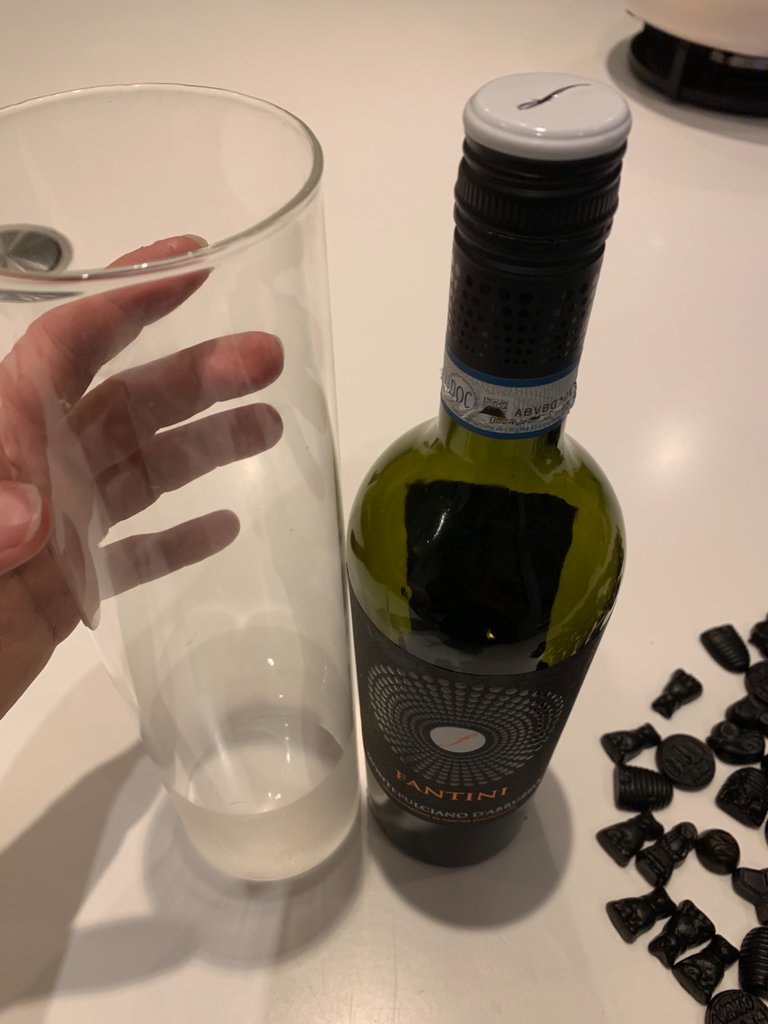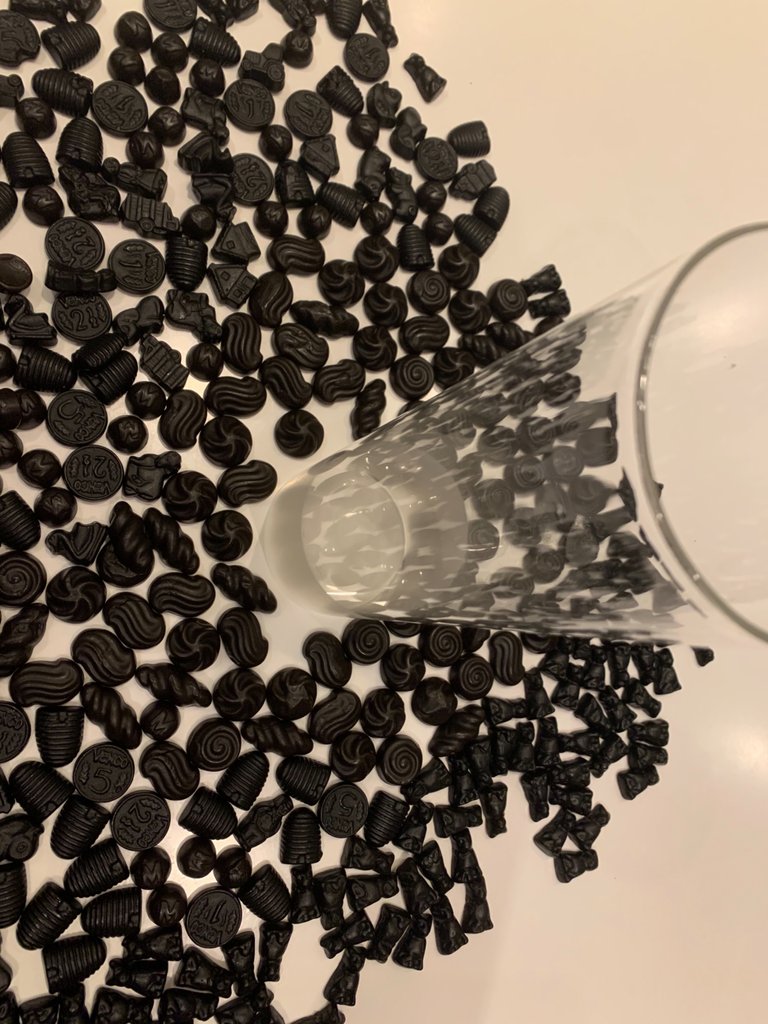 SPANISH
BIENVENIDO AL SEGUNDO CONCURSO DE GUESS THE CANDY EN 2021
❤️🧡💛💚💙💜
Recuerda la semana pasada, me divertí mucho y prometí hacer otro, así que tuve que salir y comprar algunos dulces nuevos para el concurso de dulces Hive y esta vez es regaliz, en holandés.
❤️🧡💛💚💙💜
ADIVINA EL CONCURSO DE CARAMELOS
Inglés :
Adivina el concurso de dulces, solo deja la cantidad de regalices que crees que puse en el frasco, en los comentarios.
La jarra es algo más alta que una botella de vino y la cantidad supera los 200
¡NO NECESITAS MEJORAR ESTE BLOG!
Solo deja ESTA respuesta en los comentarios:
-> Creo que hay .. regalices en el tarro de Britt
El premio por la respuesta correcta esta vez es 5
HIVE, el concurso continuará hasta que se dé la respuesta correcta.
Puede ingresar max. 3 veces con 3 COMENTARIOS SEPARADOS
Si crees que el premio es demasiado bajo,
NO ENTRES AL CONCURSO
O
PATROCINAR UN PREMIO
Pero por favor: negative ones ¡No comentes en mi blog!
¡ES ASÍ DE SIMPLE!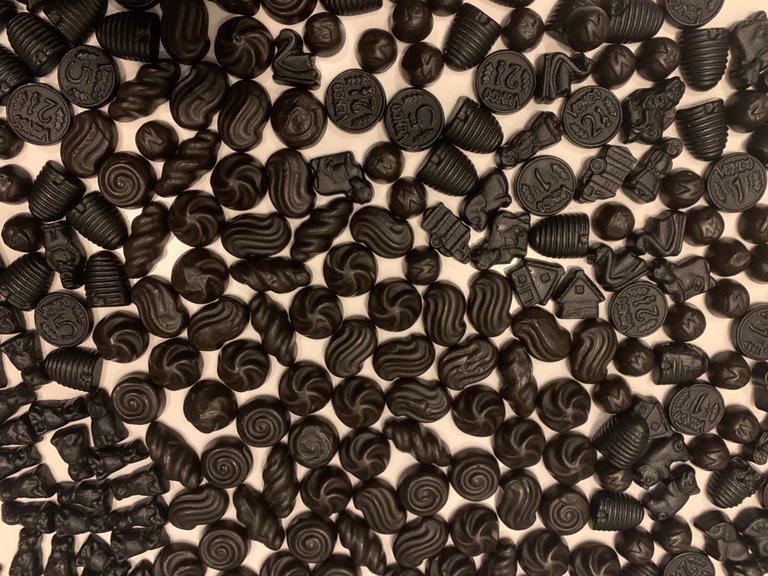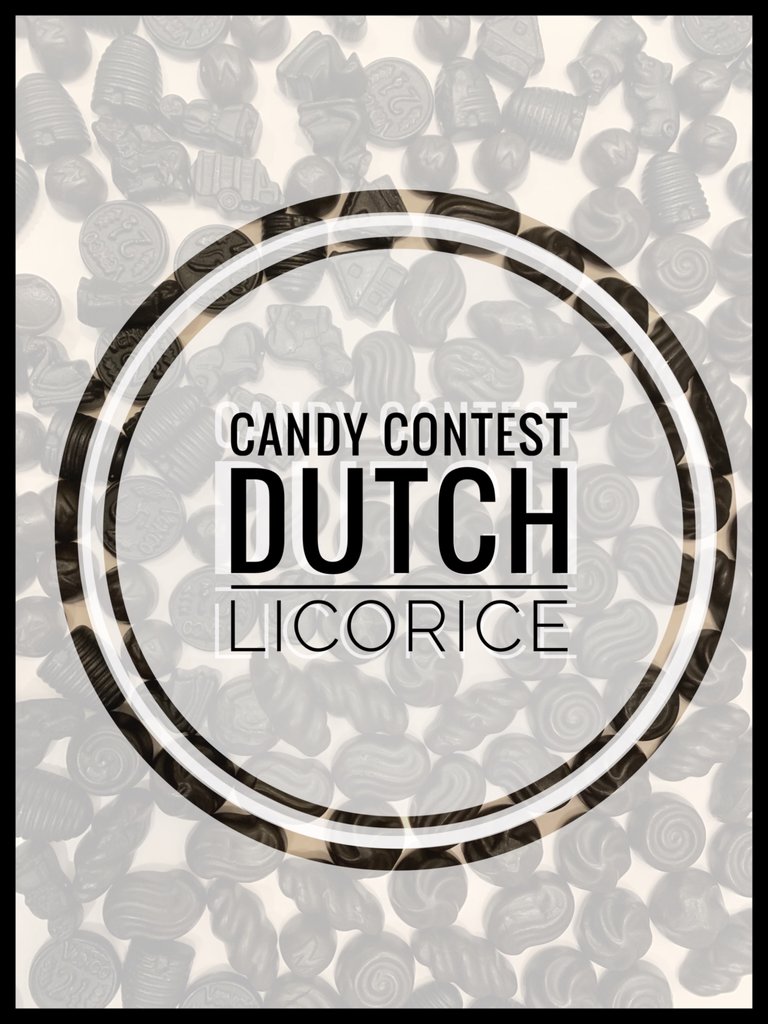 Thank you for stopping by, its appreciated and remember focus on being creative instead of being bee-zy.
Consistent Actions Create Consistent Results.
Not everyone is a blogger but everyone has something great to offer.
Lover of Life and L❤️ve in General - @brittandjosie

I am a proud member off the #theTerminal #powerhousecreatives @ladiesofhive #needleworkmonday and #payitforward and #steemitmamas. Co founder for @theterminal, @heyhaveyamet and @steem-aide
(c) All images and photographs, unless otherwise specified, are created and owned by me. @brittandjosie originals. Sources used : Pixabay and Pexels and with others its mentioned in my blog. I only use a canon camera and my iPhone.
I would like to thank you for reading my blog, feel free to leave me any feedback, if not, read you next time.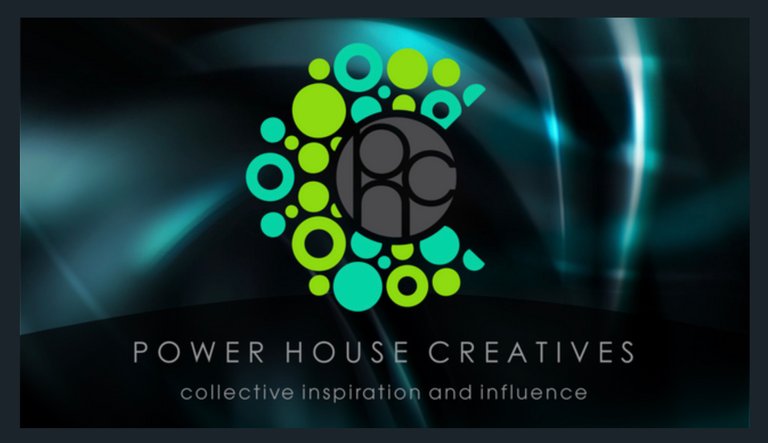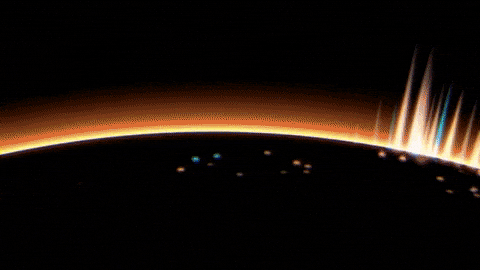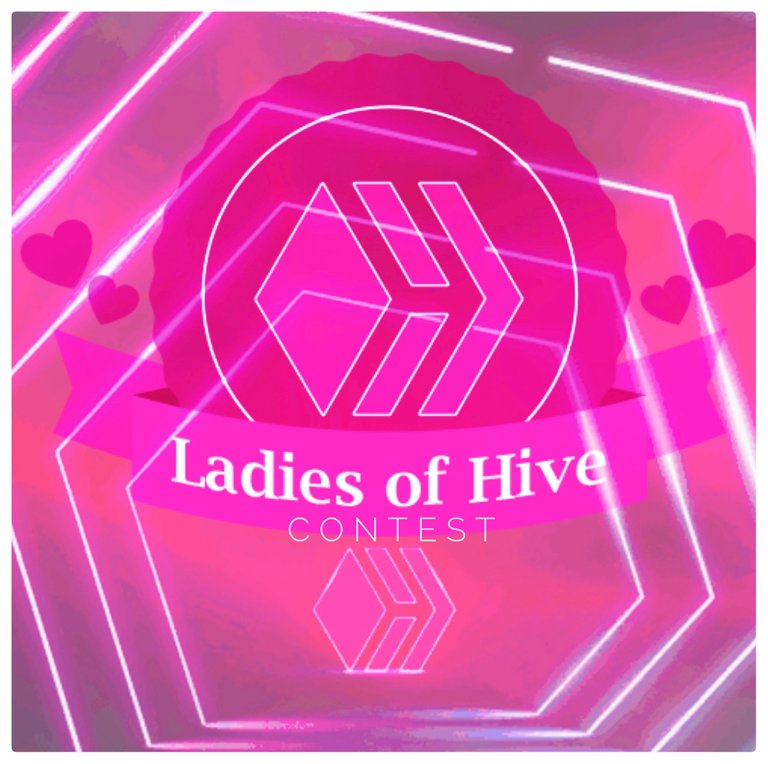 Your personal Discord terminal invite : https://discord.gg/XZGPGpz



Blog Date : 19 january 2021
Previous blogs Date : 7 january 2021
Date : 12 may 2020 5 candy contests
#contest #fun #hive #community #posh #powerhousecreatives #creativecoin #challenge #gems #ocd
CONTEST FUN FOODIESOFHIVE HIVE CREATIVE LADIESOFHIVE POWERHOUSECREATIVES FOOD CREATIVEOIN THETERMINAL