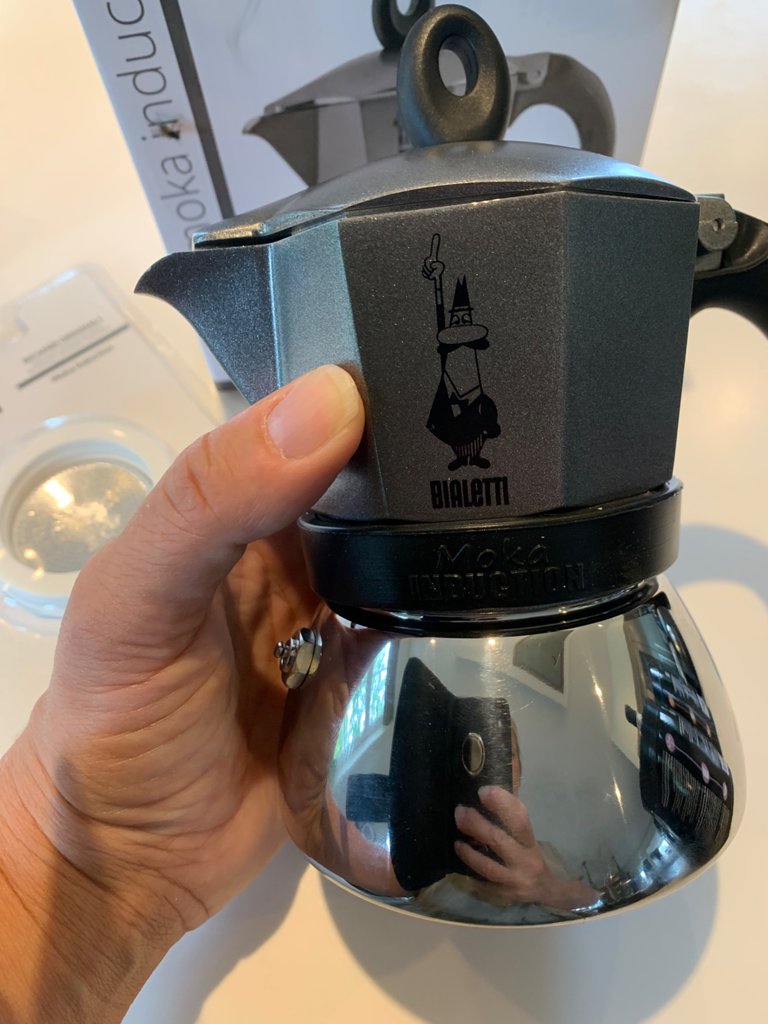 Before we go home I bought a Bialetti Perculator.

COFFEE IS A THING HERE !

Bialetti officially makes espresso pots, but a Bialetti Percolator is popularly used, and my mum uses one in Italy and hubby found that coffee so great i had to get one for at home.
With a Percolator you brew coffee in the traditional way, or coffee the way it was once intended. I wouldn't know but I don't drink coffee. In about 10 minutes you have the best coffee and espresso. It takes a but longer than the nespresso but the coffe is more intense. Many of the Italian friends we have in lake Garda use this one but there are others aswell.

The coffee moment for Italians is special and so it is for my husband so this is a great gift.

I also bought three different coffees to go with it, Chocolate and Forte


And Morbide ( what a name hahah )

To see how italians go about their coffee watch this video about this special coffee maker.
I am off to go and make hubby the first cup.

Thanks for stopping by, its appreciated and remember focus on being creative instead of being bee-zy.
Consistent Actions Create Consistent Results.
Not everyone is a blogger but everyone has something great to offer.

Lover of Life and L❤️ve in General - @brittandjosie


I am a proud member off the #theTerminal #powerhousecreatives #needleworkmonday and #payitforward and #steemitmamas. Co founder for @theterminal, @heyhaveyamet and @steem-aide

(c) All images and photographs, unless otherwise specified, are created and owned by me. @brittandjosie originals. Sources used : Pixabay and Pexels and with others its mentioned in my blog. I only use a canon camera and my iPhone.

I would like to thank you for reading my blog, feel free to leave me any feedback, if not, read you next time.







Your personal Discord terminal invite : https://discord.gg/XZGPGpz

Blog Date : 23 AUGUST 2020