Again and again, our Aunt surprised us with amazing food. Today, she cooked something special which my husband also never tasted before. For your information, when my husband was young, she took care of him as well when husband parents needed to travel elsewhere for work. Now, after I got married with my husband and got to know his aunt which is now my aunt, she was my eldest son's babysitter. Now, we all know why she loved the children so much. Let's see the spread of food on her table. Two dishes but super duper awesome food.! Slurp slurp!
---
Look at these lovelies! ❤️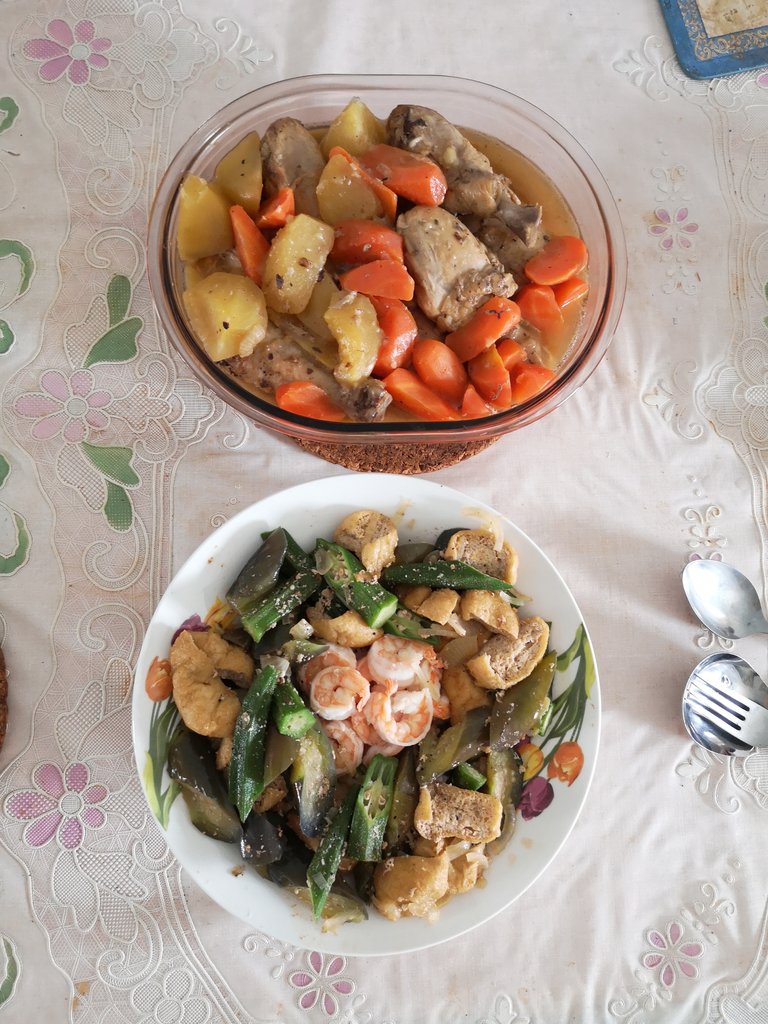 I think I had blogged before, I usually just ate palm-sized of rice elsewhere but whenever I am at Aunt's place, I just forget about the diet and ate two bowl of rice. Haha. Let's zoom into the food.
Chicken Casserole
This was how she named it. She learned from her master last time when she worked with her, an expatriates family. She made it sounded simple but I think I would be lazy to cook due to the amount of washing. She explained like this. Firstly, marinade the chicken with salt and pepper, prepare the vegetables. Brown the chicken slightly on pan, covered most sides. Set aside the chicken on baking tray with the vegetables. For the gravy, stir fry onions and garlic with butter, some flour, chicken stock, heavy cream. She omitted the heavy cream because she forgot to buy. Pour onto the chicken. Bake. Can sprinkle some thyme or dill on top after bake, but she didn't in case the boys didn't like it. Still alot of steps for me. I prefer one-pot settle all and just wash one pot😁.
TomYam stir fry prawns with vegetables

This was her first try and it was absolutely delicious. You could eat alot more than usual with this appetising meal. She used the pre-mixed tom yam paste and stir fry the prawns, brinjal and ladies finger. Super duper yummy! The boys very loved this! And asked me to learn. Oh yes, she added in some tofu 'pok' also making the whole dish super packed with nutrients. I was impressed she could come out with her own recipe. She tried this because my eldest told her he loved TomYam.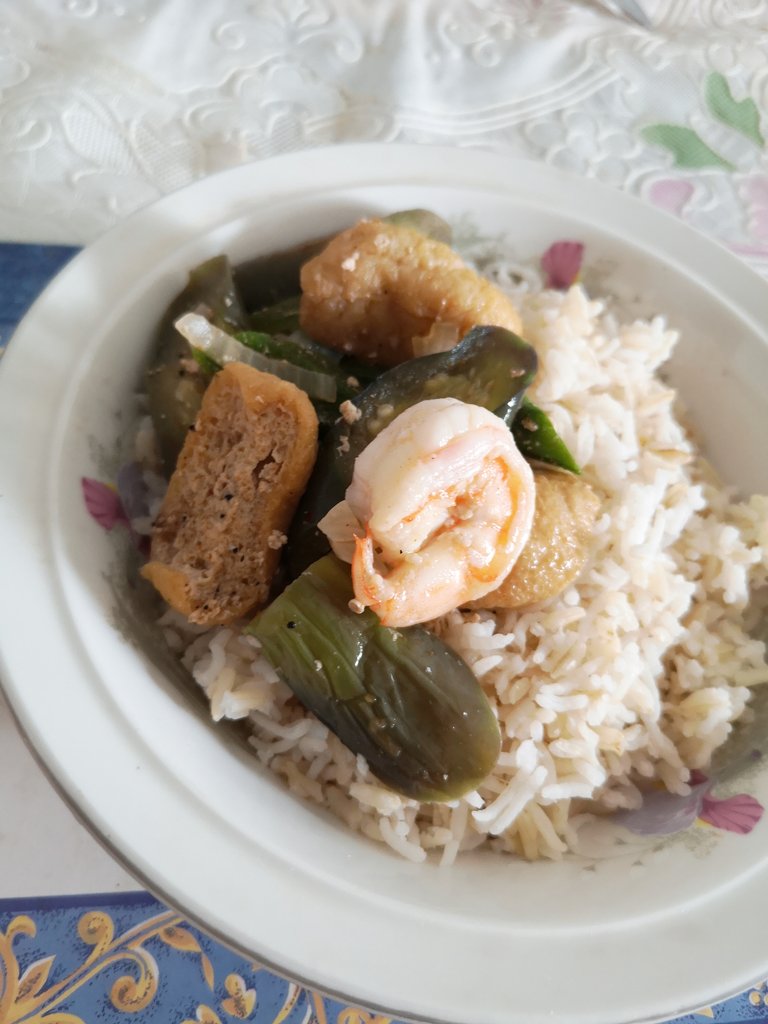 This was my second bowl of rice with this TomYam dish. My first bowl was with the chicken. So, two bowls. Exercise later.
Thai Longan

She saw one fruit truck nearby her house selling Thai Longan and bought this lovely bunch for us. We ate a few because there was no space left for longsn. Therefore, she asked us to bring home to eat later for snack. Very sweet and juicy and fragrant.
We were feasting happily, and always very blessed to have a loving Aunt.
---
❤️Love from me❤️