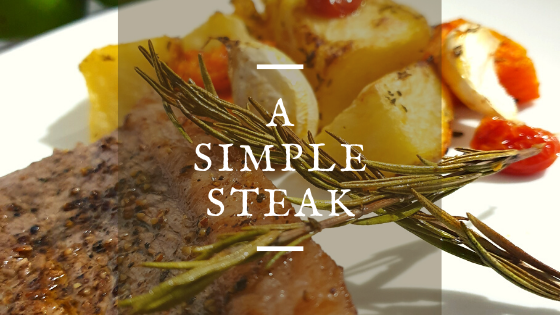 Let's just say that I have had a lot less than a lot of enthusiasm to even cook lately, let alone to be creative about it... but with the new dietary developments for my mom... it has somewhat forced my hand a little and isn't it funny how when you are forced out of a lull, you naturally feel more energised and enthusiastic, in turn making you wonder why you didn't just pull yourself out of it in the first place, lol!
We had a few rump steaks in the freezer which I had been saving for when my mom was feeling a little better, but now that we know that she pretty much won't be eating meat at all anymore, I figured I may as well grab a couple of them and put them on a plate!
This is not a spectacular meal by any stretch of the imagination, but sometimes the simplest of dishes are the tastiest and more importantly, for the first time in a long time, I actually had a little bit of fun in my kitchen, versus throwing "whatever" onto our plates.
I decided that I was going to prep a pretty "clean" plate of food - so just the steak itself and a roast veg side. No sauce, no fancy trimmings... just simple deliciousness!
I opted for some unpeeled rosemary & lemon thyme coated potato wedges accompanied with butternut cubes, whole roasted garlic and baby tomatoes.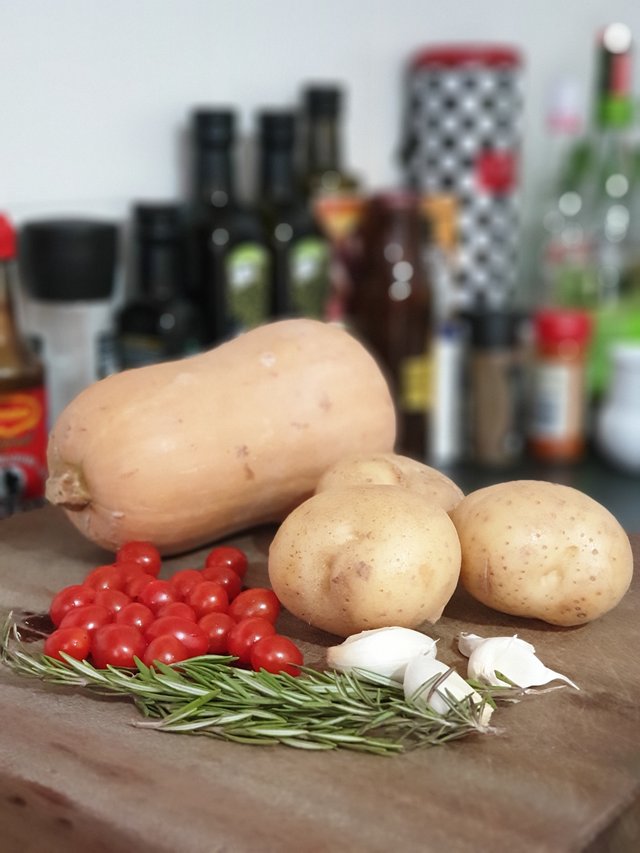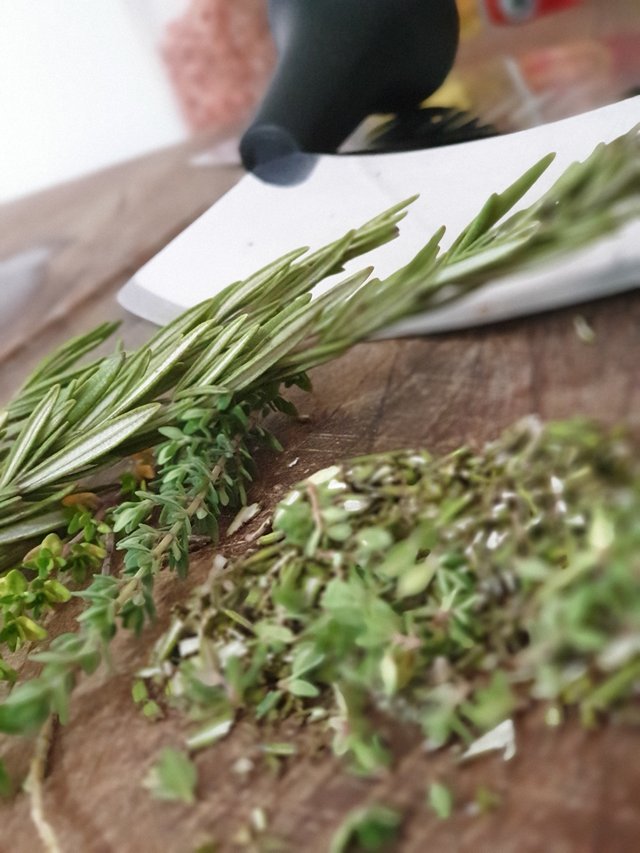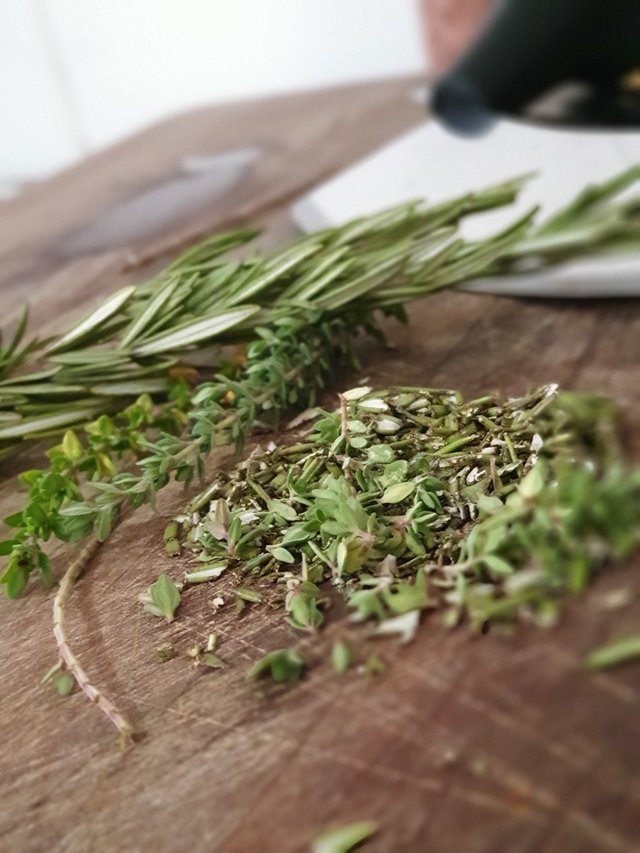 I generally par-boil the potatoes for a about 10 minutes then quarter them and set them aside to cool. I peeled, de-seeded and diced the butternut, chopped up some freshly picked rosemary and lemon thyme and threw it all into a roasting pan along with the whole baby tomatoes and a drizzle of olive oil and a pinch of salt.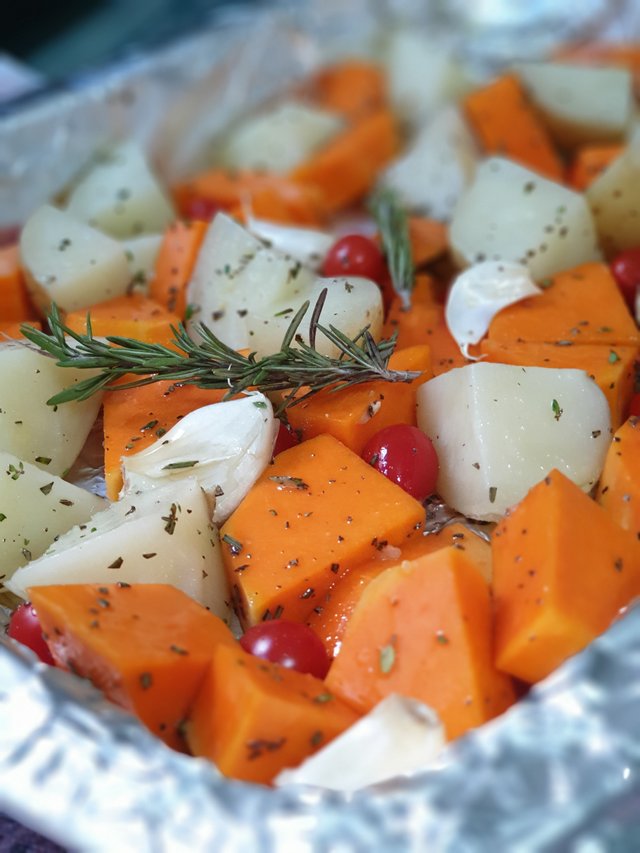 Then I got the rub ready for the steaks, which was a simple, but "heavy on the" ground salt and pepper - with a dash of cayenne pepper. I love making this rub because it is not just a "dash" of salt and pepper... it is a HEAVY coating... so the steaks have a super salty and peppery outer coating and then a completely simple steak inner.... oh and don't forget a light coating of olive oil too.
I generally don't season the steaks until about 30 minutes before they hit the griddle, because the salt draws the moisture out of the steak and it can then become dry. In addition to this, make sure that your steaks are room temperature before cooking them.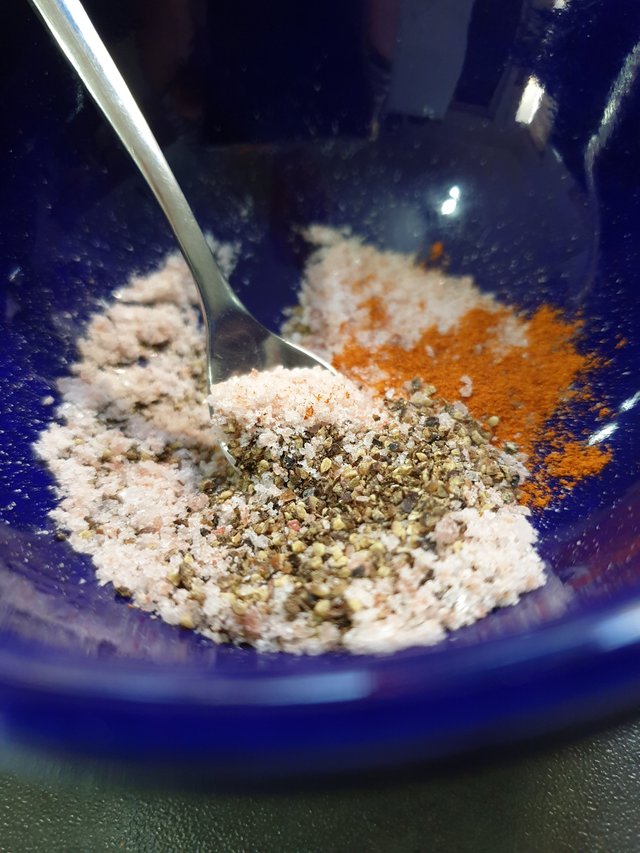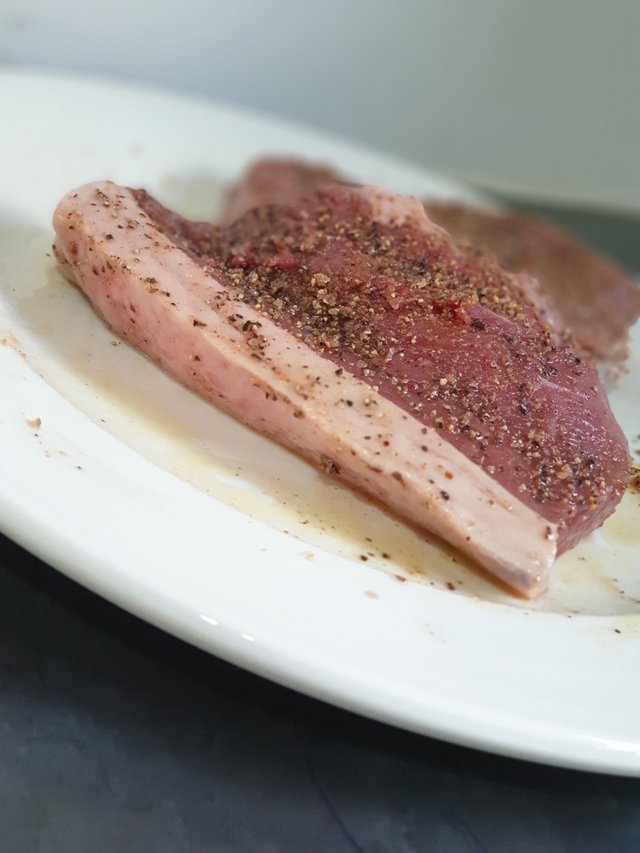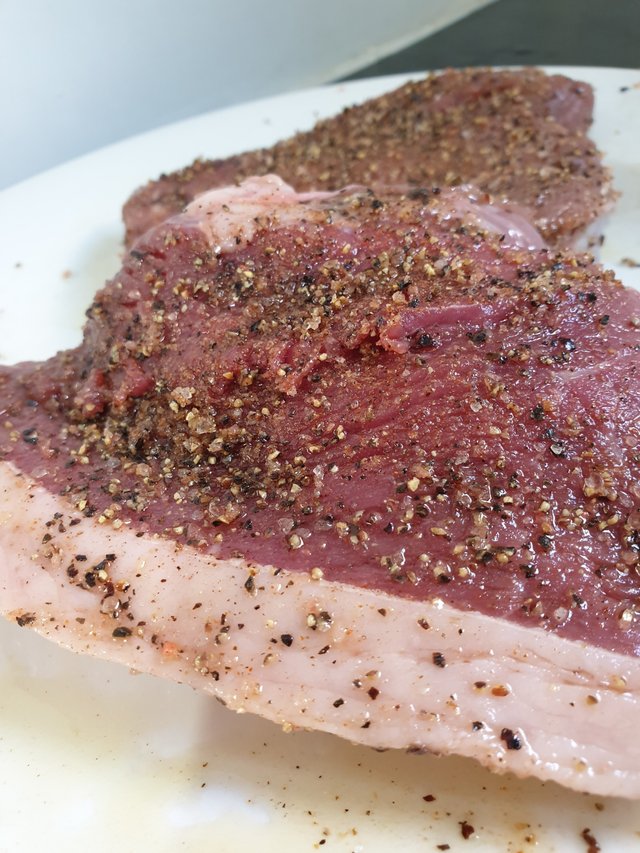 I love a rare steak so I generally heat the griddle for about 30 minutes on full and then cook the steak for about 4 minutes in total but one minute per side repeated twice... although, my steak was a little on the thin side yesterday so I did it literally for one minute only per side... o two minutes total.
It is also really important that your griddle is piping hot before you throw your steaks on... especially if you want an awesome sear!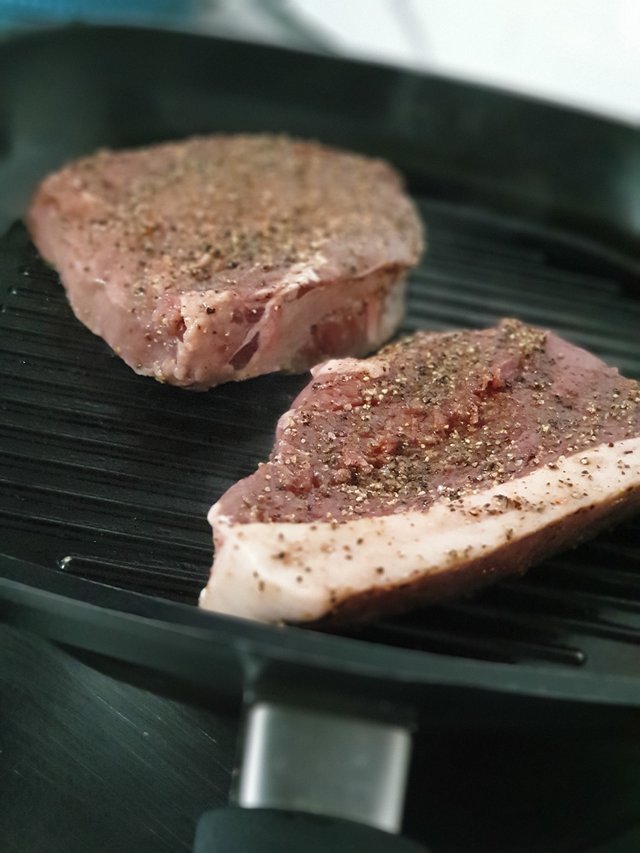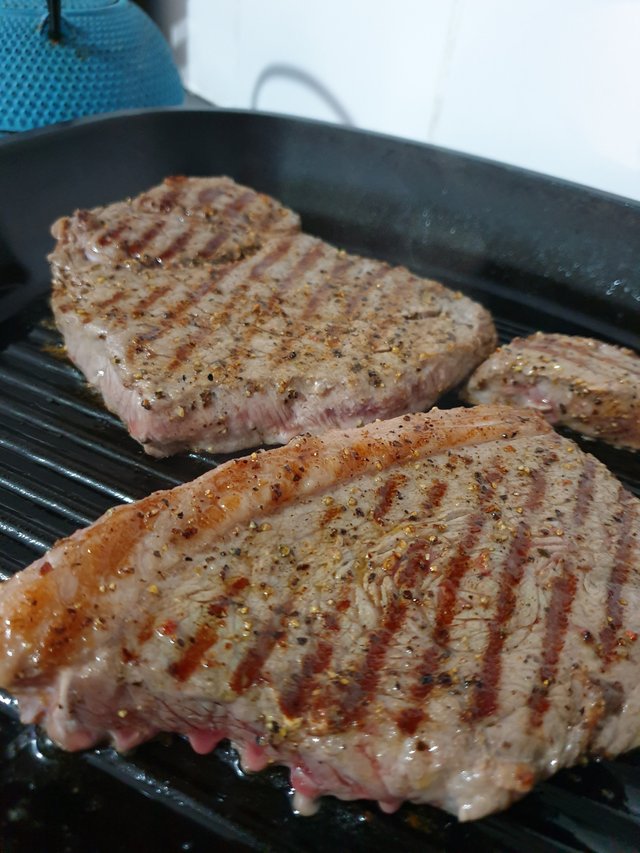 Once the steaks were done, we were ready to dish... and as many of you know... plating is probably one of the things I love most about food preparation. People are often intimidated by plating, but the thing is... you don't need a presentation to be complicated for it to be beautiful.
I have done several posts abut plating over the years and yesterdays plate was really nothing special... but roast vegetables have a miraculous manner of making a plate look absolutely gorgeous!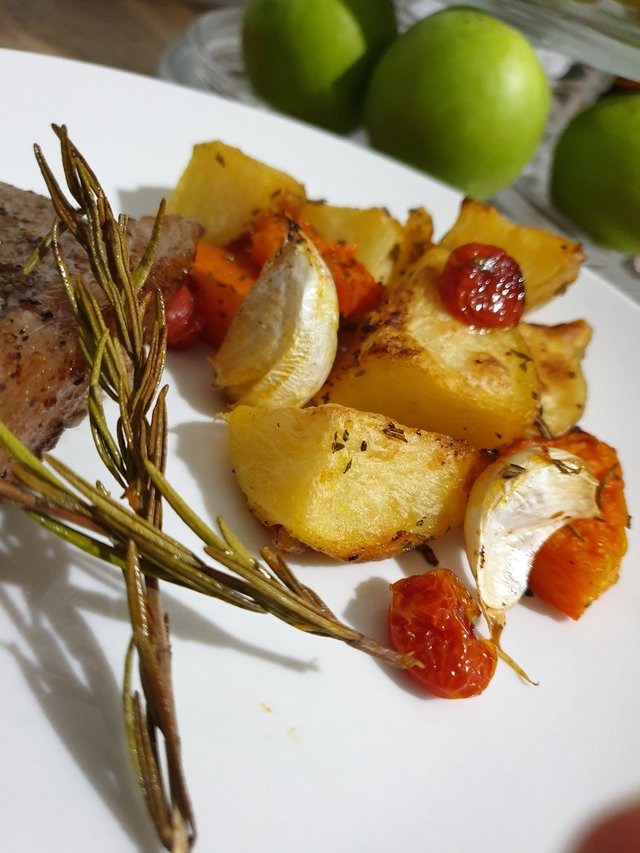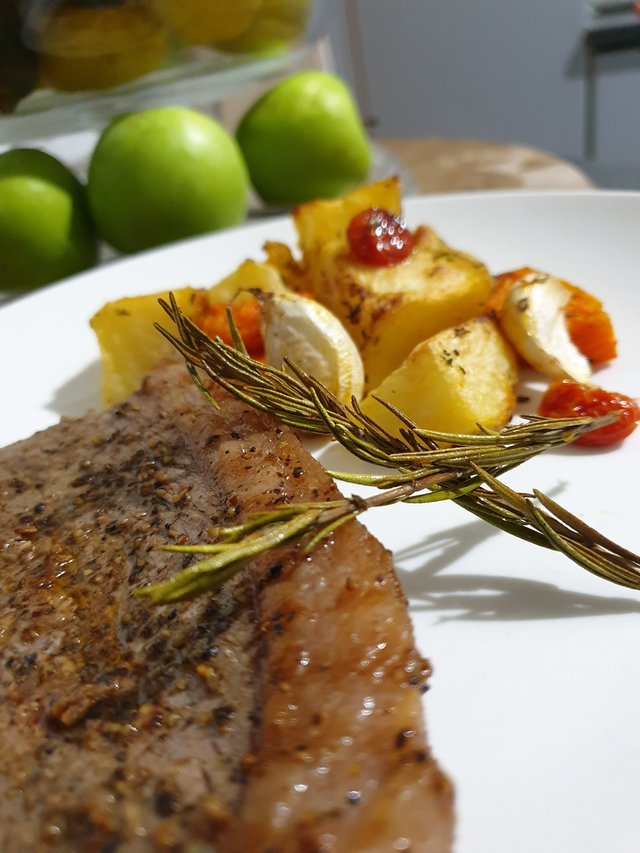 The simplicity of the rosemary and lemon thyme potatoes with the butternut alongside the richness of the salt and pepper rolled steak was a perfect match and as always, the pop of whole roasted garlic and sweet baby tomatoes just finished the marriage off perfectly!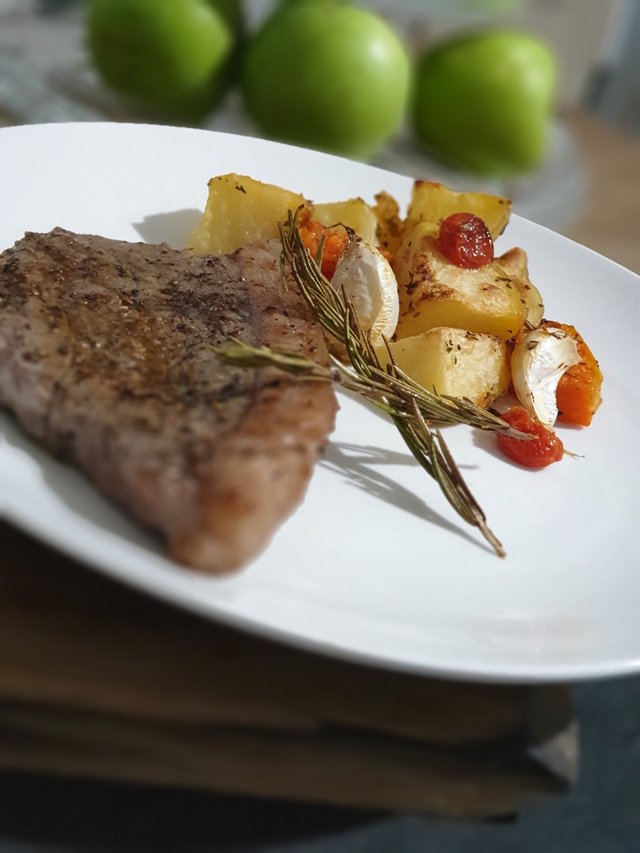 It felt good to be back in the kitchen, even if it was just a simple prep. It was literally food for my soul and body! I have missed it terribly! I have taken some chicken pieces out of the freezer for tonight's dinner... no idea what will become of it, but if it is anything worthwhile sharing... I will :)
❤❤❤
Until next time...
Much Love from Cape Town, South Africa xxx
Jaynielea
FOUNDER OF THE POWERHOUSE CREATIVES
JOIN ME ON TWITTER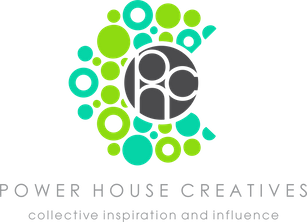 A community dedicated to producing quality content in multiple genres,
offering our subscribers a read worthy feed.
JOIN OUR DISCORD COMMUNITY
SUBSCRIBE TO OUR COMMUNITY FEED
LIKE OUR FB PAGE
FOLLOW US ON TWITTER

Created by @derangedvisions

ALL IMAGES ARE MY PROPERTY UNLESS OTHERWISE CREDITED