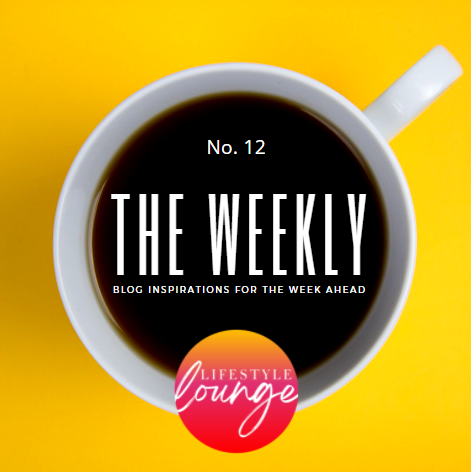 It is always nice to get fresh inspirations and ideas for your blog posts which we may not necessarily have thought of ourselves. I think it is also pretty common for us to naturally gravitate toward the same topic genres of preference, so stepping outside of our own "box" does not always come naturally.
For this reason, I have decided to publish a weekly list of potential ideas for those of you publishing to the Lifestyle Lounge Community to make use of, should you so wish. There is absolutely nothing obligatory about this list, it is merely there to motivate and inspire - Even if one of the ideas does nothing more than trigger another idea for a post, SUPER! So, with that said, welcome to...
THE WEEKLY - No. 12
Lifestyle Lounge Blog Inspirations for the Week ahead
---
My 30 Before 30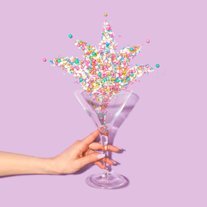 This one can be done for any age really... so it could be your "20 before 20" or even 50 before 50" - Essentially what you are going to be doing is sharing a list of activities, experiences or challenges you would like to have checked off by the time you reach that age. It can be absolutely anything... so maybe you want to learn a new language or skill - or perhaps you want to go sky diving. It could simply be a family or financial goal... Give us your list!
---
Giving Up & Going Forward
Safe to say we have all had habits or thing in our lives which at some point we realised we needed to let go. This is not always the easiest thing to do - in fact, quite the opposite... but the experience, or challenge rather and actually reaching the other side is normally quite an enriching and life changing experience. Maybe you gave up smoking, or eliminated sugar from your diet. There are some pretty outlandish habits, addictions or obsessions if you get into it. Share one or more of yours that you have overcome and eliminated from your life. Tell us about the journey to get there and the improvements you have noticed in yourself and your life since.
---
My Blog Beginning...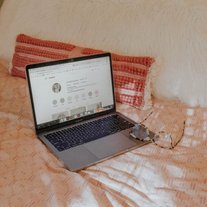 Everybody has a different history, story and reason for beginning a blogging or writing journey. Some simply have creative knowledge which they want to share with the world, others simply enjoy sharing snippets of their life and many use it as a process of healing or personal improvement. Perhaps your blog started somewhere else and not here on Hive. Tell us your story - where and why you started blogging and how your course has changed or developed over time.
---
Favourite Fails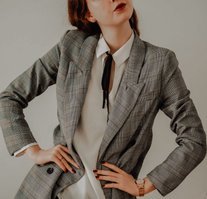 Yes - we all fail sometimes, fall down, bump our heads, but we normally walk away having learnt something really valuable. Share some of your fail favourites - things in your life, job, career or even family which at the end of the day have added a lesson of value to your life. This topic could also be done from an angle of humour. Perhaps you have had some simply ridiculous fails in your life which are really good to laugh at when you reflect back on them. Whichever you approach it, have fun with it!
---
Nobody knows that I...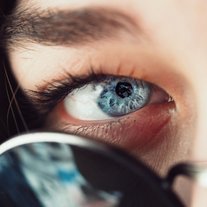 What don't people know about you? Share a secret! Posts like this which expose us a little more and show vulnerability are a really great way to connect deeply with other people. They allow us to offload and share something - you will most likely find that you are not alone, despite how you may have felt so... there is generally at least one other person out there who has done the same thing or at least something similar. You can also approach this topic with something fun - it needn't be serious... just creative, have some fun and educate us, haha!
---
Well there you go, a working weeks worth of inspiration.
Happy Blogging!
See you again with more inspirations next Monday!
---
Want even MORE blog inspirations for stuff you can post to the Lifestyle Lounge Community...
CHECK OUT PREVIOUS "THE WEEKLY" POSTS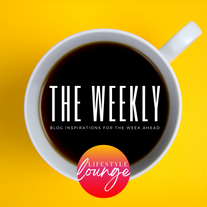 ---
❤❤❤
Until next time...
Much Love from Cape Town, South Africa xxx
Jaynielea

JOIN US ON DISCORD
SUBSCRIBE TO THE LIFESTYLE LOUNGE COMMUNITY HERE
JOIN US ON TWITTER


ALL IMAGES ARE MY PROPERTY UNLESS OTHERWISE CREDITED
ALL IMAGES USED IN THIS POST ARE COMPLIMENTS OF UNSPLASH