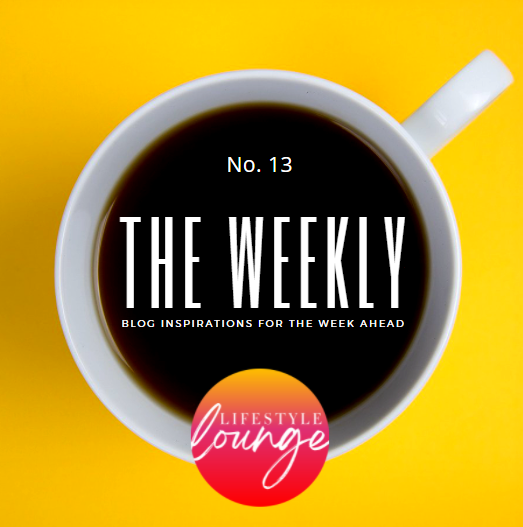 It is always nice to get fresh inspirations and ideas for your blog posts which we may not necessarily have thought of ourselves. I think it is also pretty common for us to naturally gravitate toward the same topic genres of preference, so stepping outside of our own "box" does not always come naturally.
For this reason, I have decided to publish a weekly list of potential ideas for those of you publishing to the Lifestyle Lounge Community to make use of, should you so wish. There is absolutely nothing obligatory about this list, it is merely there to motivate and inspire - Even if one of the ideas does nothing more than trigger another idea for a post, SUPER! So, with that said, welcome to...
THE WEEKLY - No. 13
Lifestyle Lounge Blog Inspirations for the Week ahead
---
My Bookshelf Tour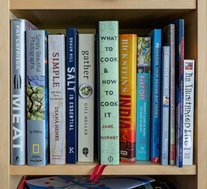 In all honesty, I used to read a LOT - but as the years have gotten on I find that I can get through one chapter and I literally fall asleep... so completing a book takes me a lot longer now than it ever has - however, that does not detract from all the amazing books collected on my bookshelf over the years. Sure, there are some that are "just there" but there are others which are particularly special to me... for instance, a little pocket fairy book my mom bought for me when I was about seven years old as an example. I think a little bookshelf tour could prove a fun post. Share a few of the books on yours, which mean something special to you - tell us a little bit about them, who gave them to you, what they are about and why they mean so much to you - a few pics of each book would be awesome too!
---
It's a Pets Life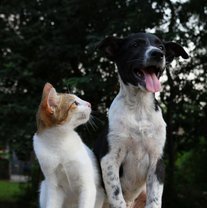 I think for most or at least many of us, our pets literally get spoiled more than we spoil ourselves. Not unlike our own kids... these fur children of ours, no matter the species are always a huge priority in our lives. Whether it is cuddle time together, spoiling them with treats and giving them literally every ounce of love we have to spare, most of them really do live like kings and queens... so how about you share a little bit about your pets "lifestyle", haha! Give us a little peek into their daily lives, where they sleep, what they get up to and most importantly all their luxuries and spoils!
---
Me and My Zodiac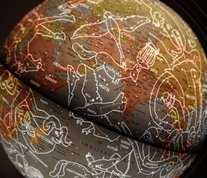 I realise that this topic may not appeal to everyone, but I am pretty sure there are a few of you out there who have read up or investigated the characteristic traits of your sign at least once or twice. Personally, I have actually gone through the process of learning how to draw up my own birth chart... I find it all very fascinating! This prompt is all about divulging your opinion on what the "books" say about you versus your own perspective on your character. Do they match up? What are the similarities, differences? Are there any written outlines which are just horribly wrong or uncannily accurate. Do a little investigation (if you have not already) and share your comparative assessment with us.
---
Blogspirations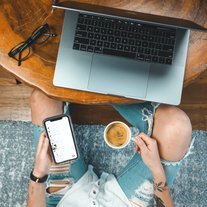 Yes - we all started somewhere when it comes to blogging. Some are seasoned bloggers and writers, others are new to the arena and finding their way as they go... but each and every one of us learns along the way. In the spirit of "sharing is caring", how about we share some of the lessons, tips, hacks and insights we have gathered along the way. Be it writing tips, layout guides, your opinion of "do's and don't's" or just you expressing and sharing a little of your experience as a blogger - there is always something to learn from one another.
---
Happy Birthday to ME!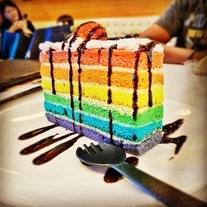 Some people are big on birthdays, others not so much... but whichever way you slice it, it is indeed a special day. This prompt is just for a little bit of fun... we may not be allowed to "party" quite like we used to, but we can at the very least create virtual versions of what we would love! Create a post about your ultimate birthday! Does not matter WHAT it is, where you spend it, how or who! Give us a run down of your PERFECT day! No limits, money is of no consequence either... so go wild and most importantly... HAVE FUN!
---
Well there you go, a working weeks worth of inspiration.
Happy Blogging!
See you again with more inspirations next Monday!
---
Want even MORE blog inspirations for stuff you can post to the Lifestyle Lounge Community...
CHECK OUT PREVIOUS "THE WEEKLY" POSTS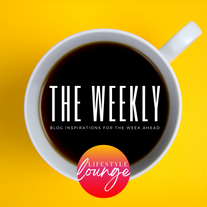 ---
❤❤❤
Until next time...
Much Love from Cape Town, South Africa xxx
Jaynielea

JOIN US ON DISCORD
SUBSCRIBE TO THE LIFESTYLE LOUNGE COMMUNITY HERE
JOIN US ON TWITTER


ALL IMAGES ARE MY PROPERTY UNLESS OTHERWISE CREDITED
ALL IMAGES USED IN THIS POST ARE COMPLIMENTS OF UNSPLASH