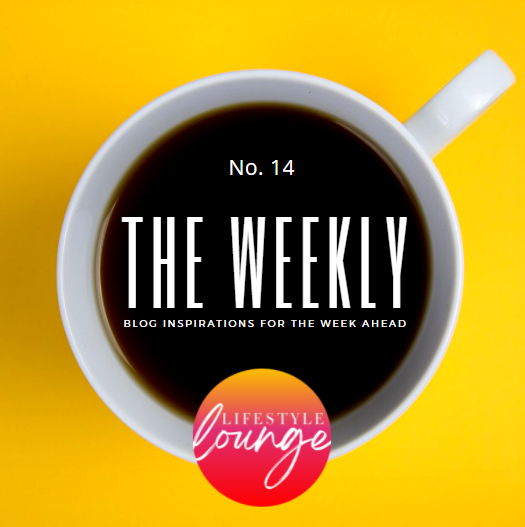 It is always nice to get fresh inspirations and ideas for your blog posts which we may not necessarily have thought of ourselves. I think it is also pretty common for us to naturally gravitate toward the same topic genres of preference, so stepping outside of our own "box" does not always come naturally.
For this reason, I have decided to publish a weekly list of potential ideas for those of you publishing to the Lifestyle Lounge Community to make use of, should you so wish. There is absolutely nothing obligatory about this list, it is merely there to motivate and inspire - Even if one of the ideas does nothing more than trigger another idea for a post, SUPER! So, with that said, welcome to...
THE WEEKLY - No. 14
Lifestyle Lounge Blog Inspirations for the Week ahead
---
Sandwich Secrets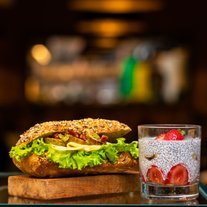 Yes food from around the world differ greatly and it is always fascinating to discover and learn about all the weird and wonderful things which people eat around the world... but "the sandwich" has got to be one of the most universally enjoyed munchies - whether it is open sandwiches, closed, wraps... whatever, it is the one thing everyone loves! Lately, I have discovered some really interesting and awesome ingredients and combos which people enjoy on their sandwiches which is where this post prompt comes from. Introduce us to your favourite sandwich or wrap - tell us what goes into it or on it and better yet, make it and show us!
---
Sweet Dreams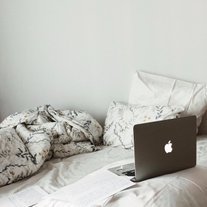 Are you one of those people that sits in bed on their laptop or phone until you can barely keep your eyes open anymore or do you have a more peaceful approach to slumber land? I think we all have our "end of day" routines, but some are most likely a little more intentional than others. Perhaps yours includes a little meditation or maybe just sipping on a cup of tea whilst you read a few chapters in your latest book. Share a little bit about your end of day / evening / bedtime routine - what you do and why. This is open to include your end of day skincare routine too.
---
Tattoo Tells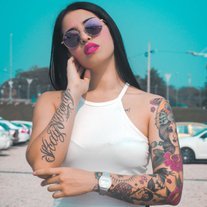 Getting inked has become increasingly popular in society and whilst I know it is not something that appeals to everyone, it definitely does to a large majority. Tattoos can be for fun, but more often than not they hold some kind of special significance to us. Tell us a little bit about one, more or all of your tattoos - what they mean to you or what they symbolise in your life and maybe even a little bit of background on that particular story etc.
---
Me, Myself and I Interview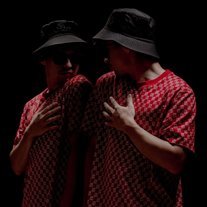 A little bit of a thought provoking prompt, to be done in the style of an interview with yourself. Essentially all you need to do is answer the below ten questions as accurately, truthfully and descriptively as possible. Here are the questions: 1. Who do you sometimes compare yourself to? 2. What do you wish you spent more time doing five years ago? 3. What do you wish you spent more time doing five years ago? 4. What would you do differently if you knew nobody would judge you? 5. Have you done anything lately worth remembering? 6. If you had to teach something, what would you teach? 7. When you are 80-years-old, what will matter to you the most? 8. Would you break the law to save a loved one? 9. What's something you know you do differently than most people? 10. What are you most grateful for?
---
The Unforgettable Vacation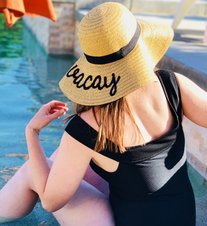 Travel and good times as they were, are no longer quite the same for so many people right now and if you are someone that traveled a lot, I would imagine that the limitations in place now may really bring you down... BUT, let's focus on the positive here - I think we have ALL had at least one vacation or trip in our lives which was absolutely unforgettable! Share that experience with us - tell us the "where and what" as well as the WHY it is one of your best travel memories and if you have photos of the holiday... even better!
---
Well there you go, a working weeks worth of inspiration.
Happy Blogging!
See you again with more inspirations next Monday!
---
Want even MORE blog inspirations for stuff you can post to the Lifestyle Lounge Community...
CHECK OUT PREVIOUS "THE WEEKLY" POSTS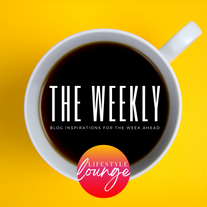 ---
❤❤❤
Until next time...
Much Love from Cape Town, South Africa xxx
Jaynielea

JOIN US ON DISCORD
SUBSCRIBE TO THE LIFESTYLE LOUNGE COMMUNITY HERE
JOIN US ON TWITTER


ALL IMAGES ARE MY PROPERTY UNLESS OTHERWISE CREDITED
ALL IMAGES USED IN THIS POST ARE COMPLIMENTS OF UNSPLASH