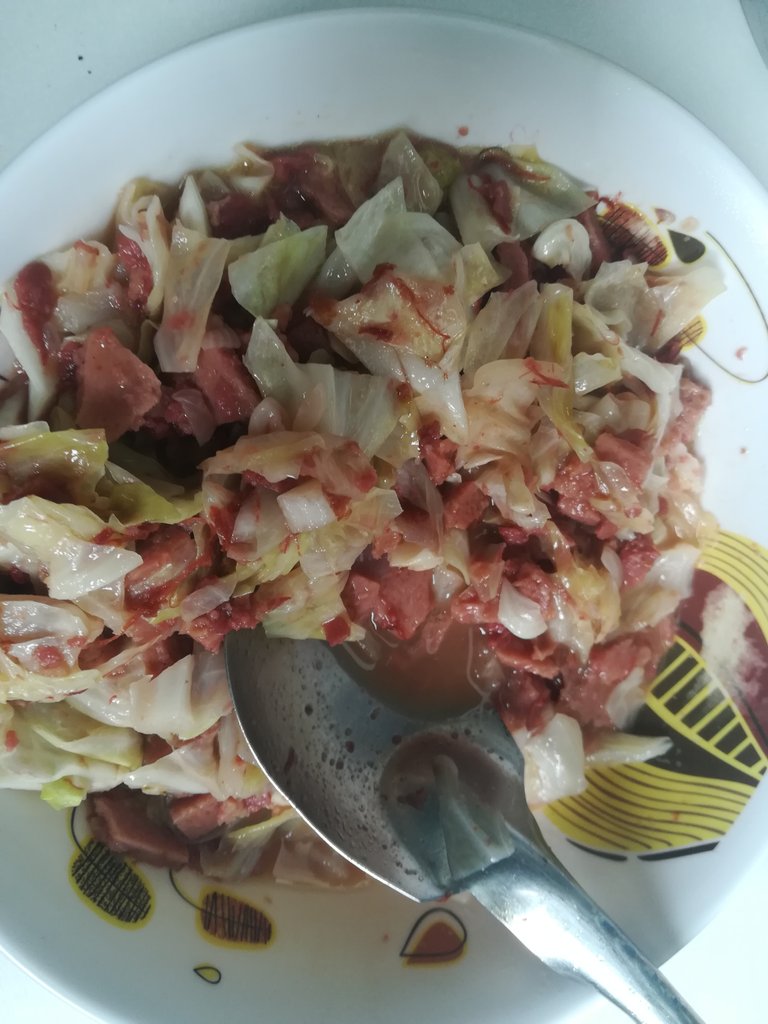 It was in March when the locked down started in Cebu City. They announced it unexpectedly so for me who doesn't actually live here having a hard time. I have no work because I was planning to undergo training related to my course. When the locked down started I was scared of not surviving. I was scared about food, what if my money wouldn't last for long. But then almost a month after the locked down. The government started giving us relief goods and rice. I'm still thankful because I will have a diversion in buying food.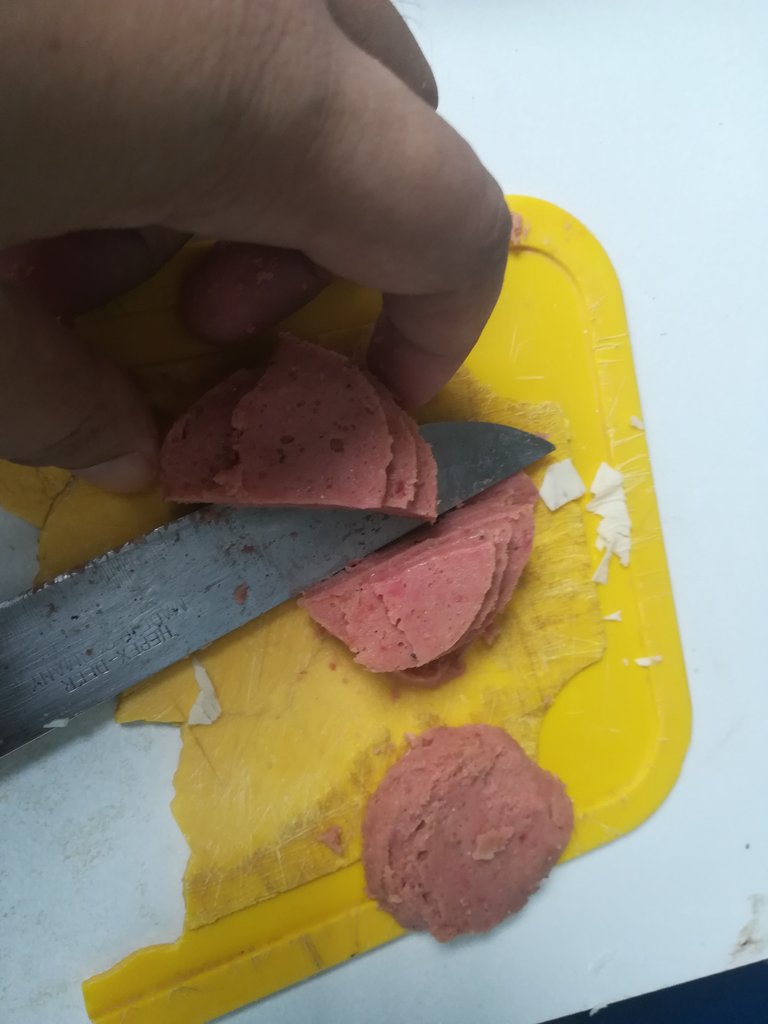 Eating preservative foods all the time sometimes tasted bad. Also, I was thinking about our health since we all know how many chemicals they placed in the food to make it last longer. That's why I was thinking to add something different from it. When I was outside I saw vendors selling cabbage for 20pesos or $0.40. It's not a bad price so I bought it and thankful that we still had onions stocked.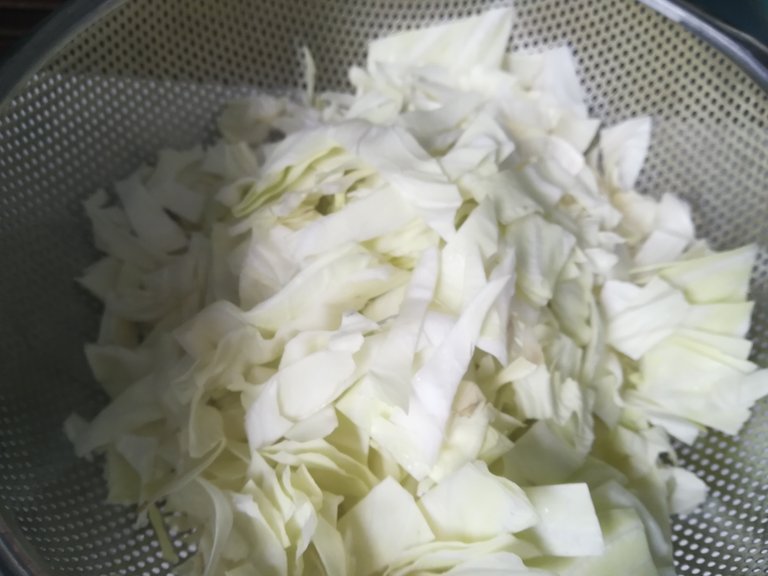 I cut the cabbage into small pieces that will be easy to dig in. I was planning to mix it with the beef load into. I already sliced the beef loaf so all I need to do is to slice the cabbage and the onion.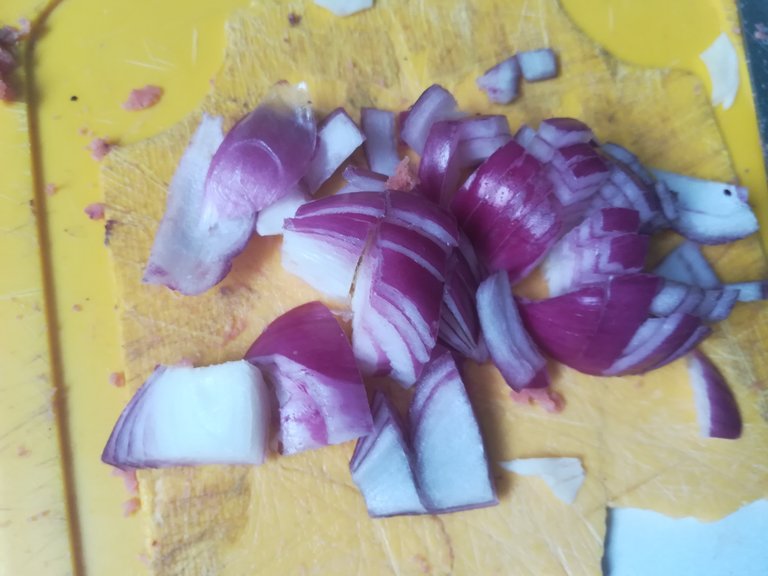 I placed now a pot in the fire. I waited until it gets hot. When it's already hot I put cooking oil, a small amount only. Then when the cooking oil was hot already. I put the sliced onion into the heated pot. Just saute it for a minute because if I will saute it for long it will be burned. When I noticed the good smell of onion I put the sliced cabbage in the pot.
Just a 3 to 5 minutes after I put the sliced beef loaf into it. I was making a sauteed food so time needs to be aware. I kept on mixing it so it will not stick into the pot.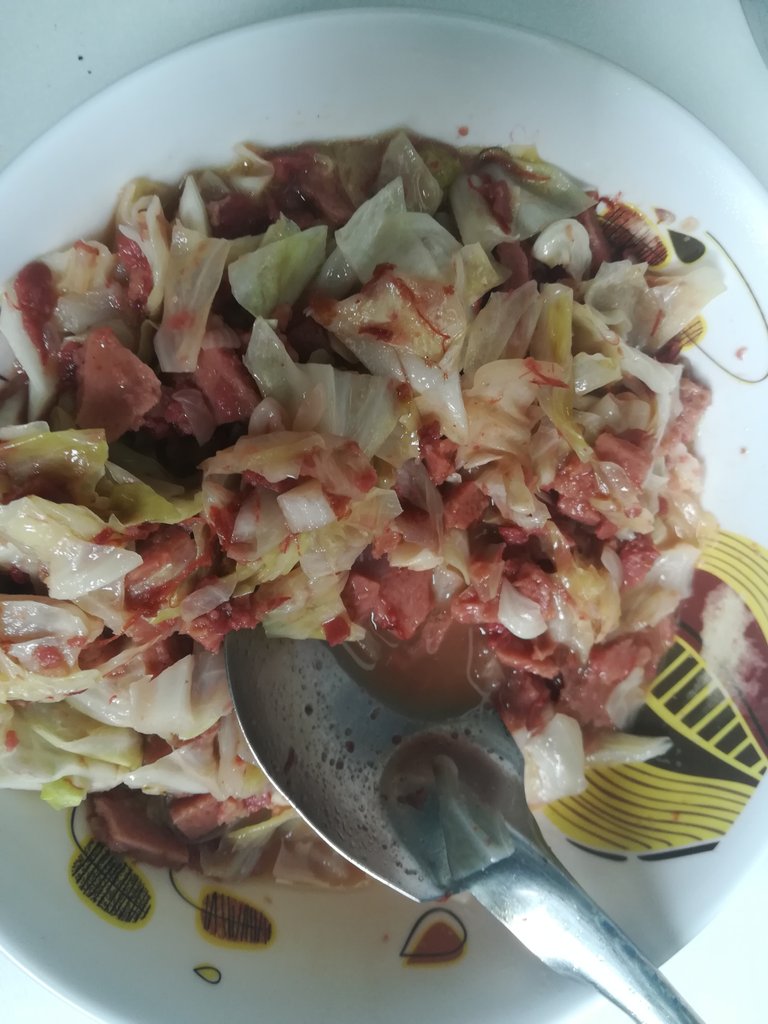 When I noticed that the cabbage was cooked already. I placed some water, just a little to make sure that it will not be fried food. Add some seasonings after 3 minutes then the food was ready to serve. The finished product is on the image above.
thank you for reading
images are mine
huawei p8
d' dreamboy,
@mrnightmare89