Good Day guys!
One day, my bro decided to grill some food for our Dinner.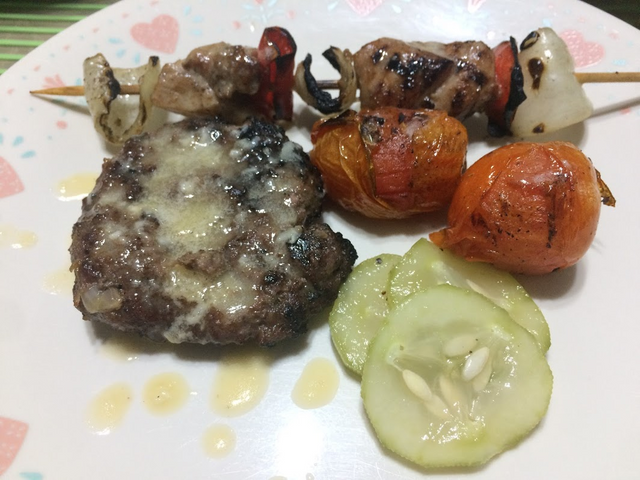 First he prepared all the vegetables, onion and bell pepper and seasoned it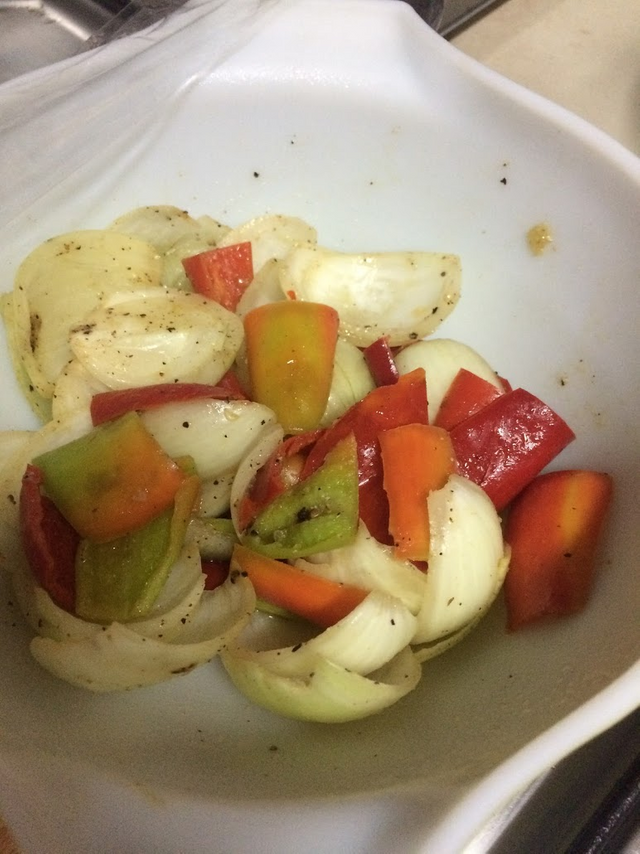 Next was the chicken thighs that were diced and marinated. He then skewered the chicken, onions and bell pepper in a barbeque stick.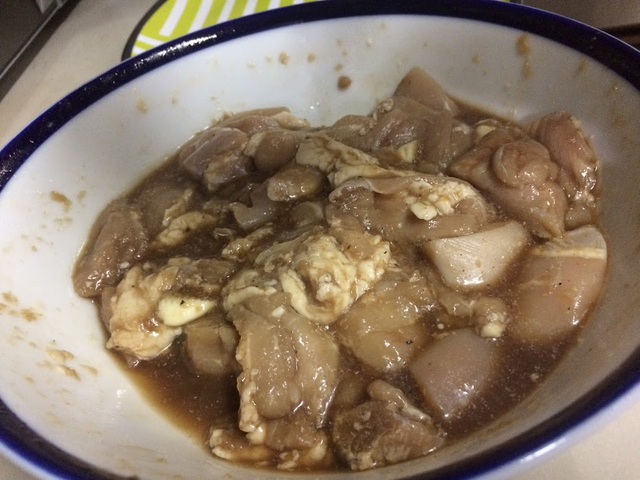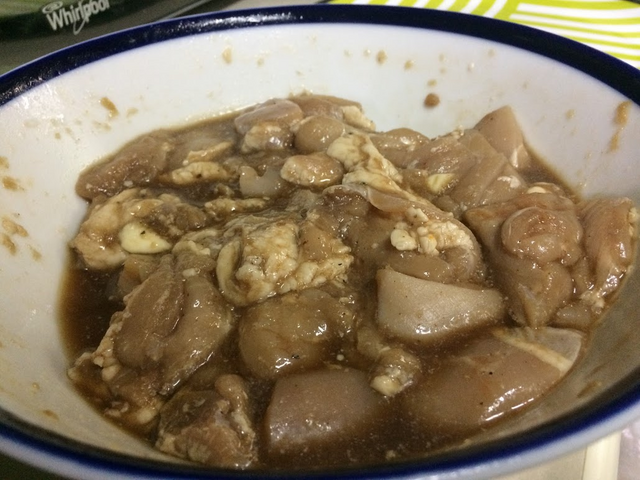 He also made beef patties. I remember that he used beef oil from the dish that he cooked before, to baste the meat that was going to get grilled.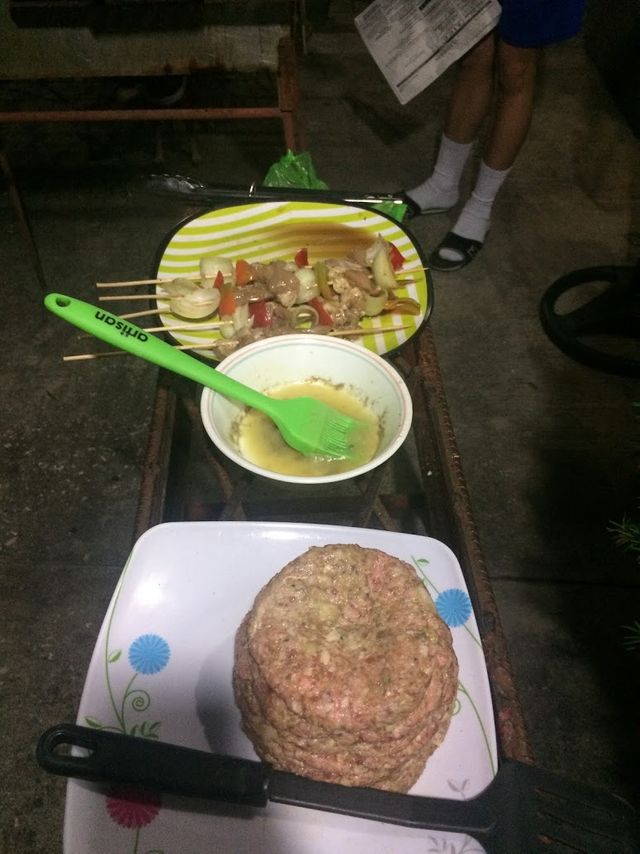 He then started grilling them. He put he chicken skewers first. He also was experimenting grilling spam for the sandwich that he made. I remember that fanning it so we decided to bring out our electric fan and set it to the lowest strength to help us grill.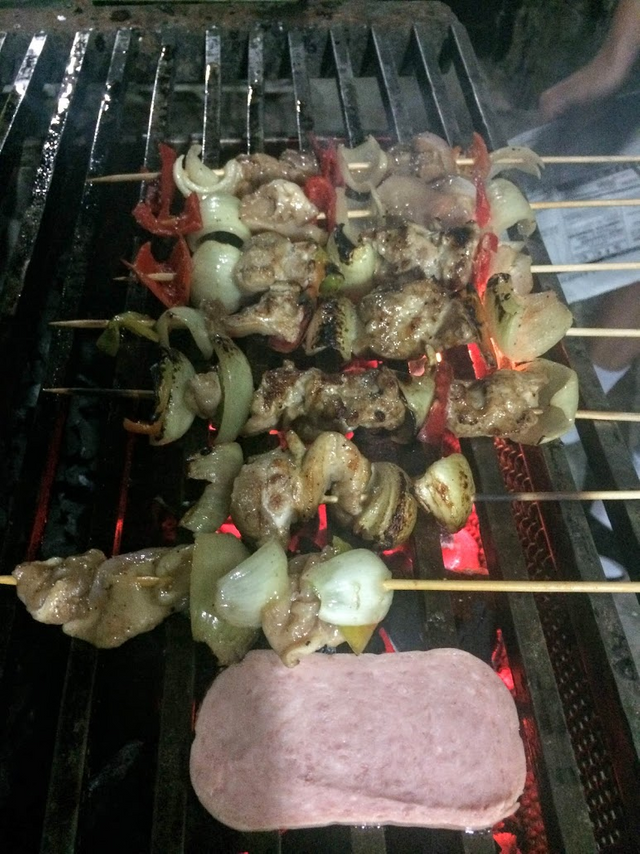 Here comes the beef!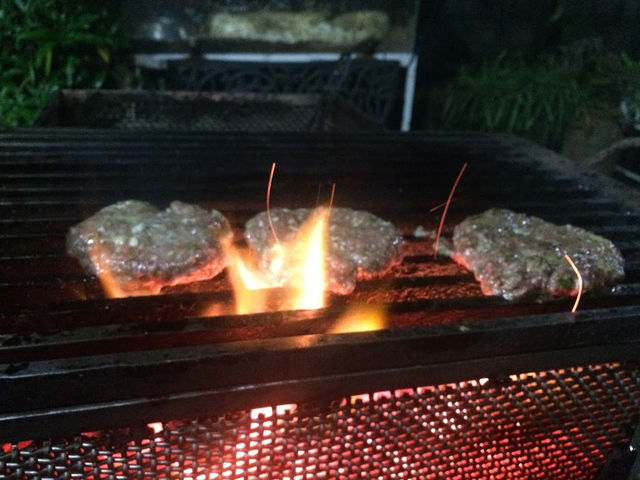 Just looking at the beef and the flames engulfing it, looks amazing.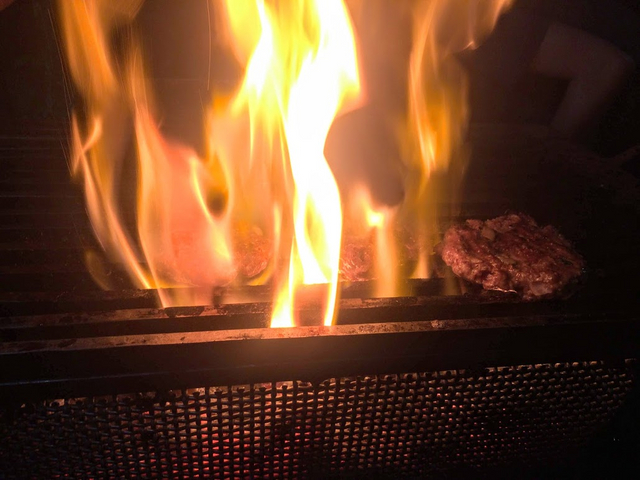 Watching it while it's cooking made me hungry because of the aroma that it emits when you're grilling something.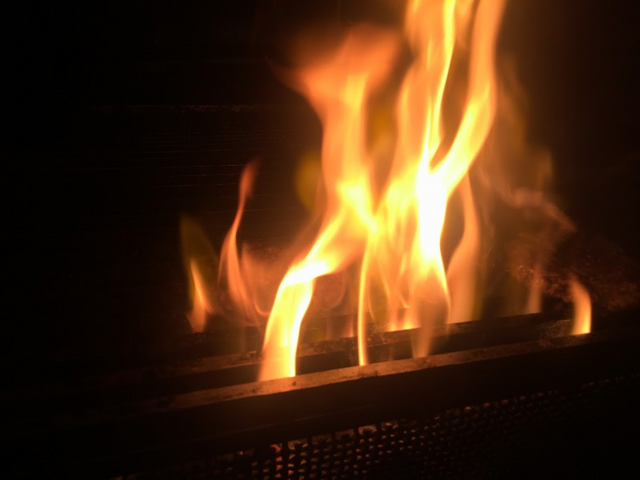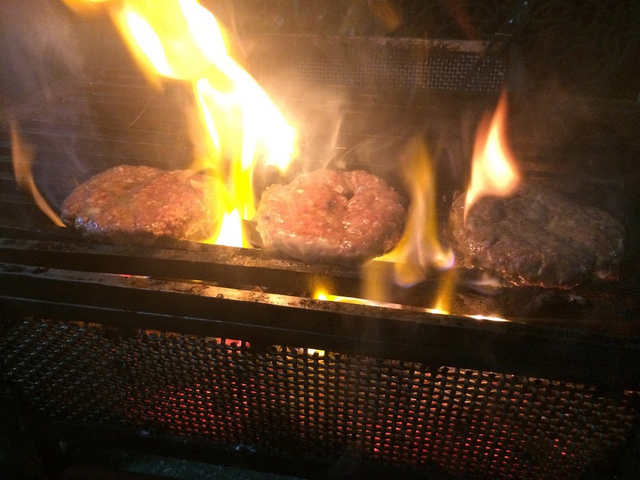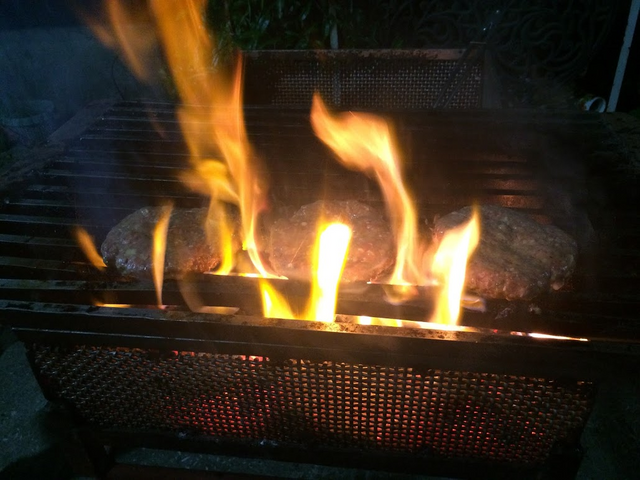 Here's the all the food that was grilled, chicken skewers, beef patties and potatoes. My brother also made his homemade garlic sauce.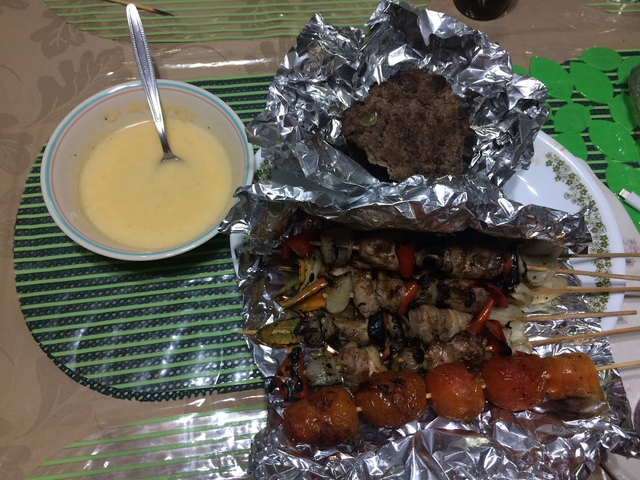 The garlic sauce really complimented the food. It just made it more flavorful. Everything that he cooked was delicious. I'm really lucky to have a brother that cooks, I can't wait for his next meals to come.

Thanks for reading and stay safe always!
All photos used in this post are owned by me.

Animation by @zord189