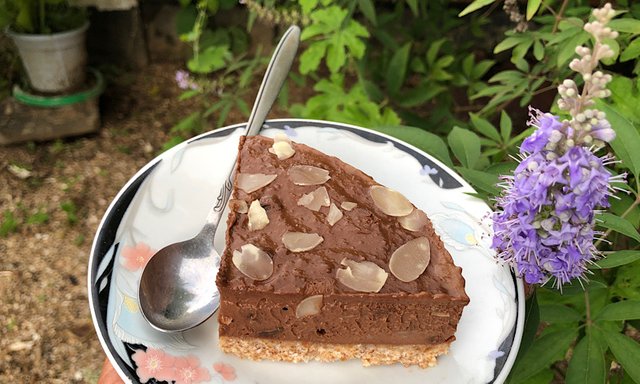 Hello everybody,I want to share my raw cocoa cake vegan recipe with you all. Thanks everyone so much always support my recipes 🙏🏻😊.
Your support, make me want to post about recipes so much and I try to do better.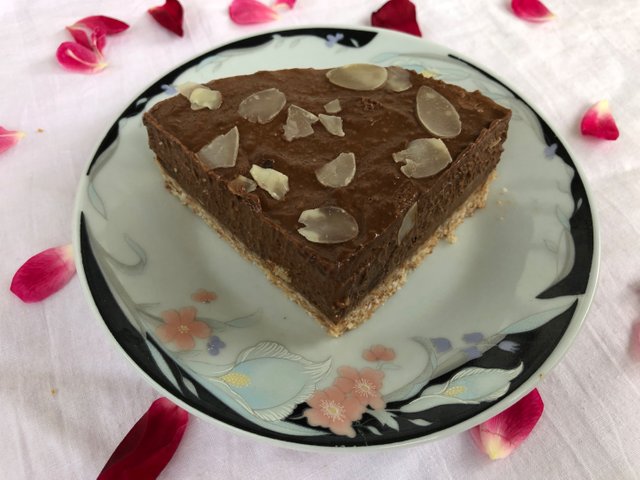 Cocoa Cake With Avocado
(នំកូកូនិងផ្លែប័រ)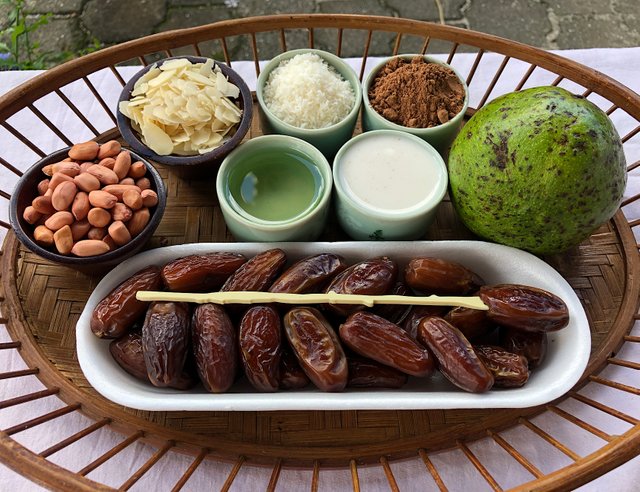 Ingredients
Raw Crust Ingredients
1/2 cup peanuts
1/2 cup dates
1/2 cup coconut meat
Cake Body Ingredients
1 cup coconut milk
1/2 cup cocoa powder
1/3 cup coconut oil
1 small avocado
1/4 cup brown sugar or to taste
1/3 cup almond slivers
10 dates
if you don't have almonds, it's okay, it's delicious the same

👩‍🍳 Cooking Method 🔪

Step 1
Cut dates take outside seed.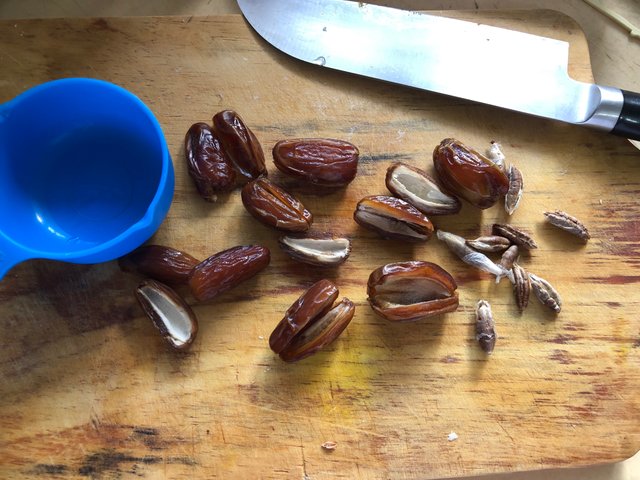 Step 2
Put peanuts, dates and coconut meat in processor and grind it.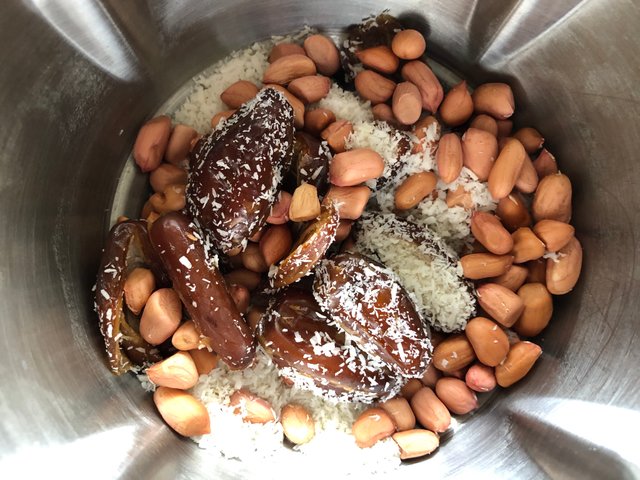 Step 3
After ground finely.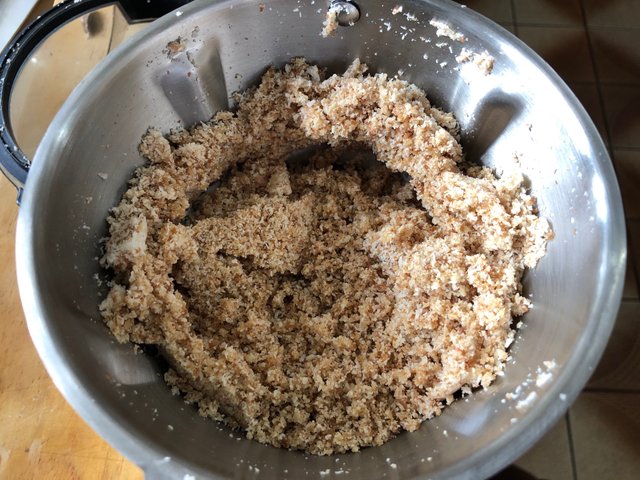 Step 4
Put it in a container and smash down like this.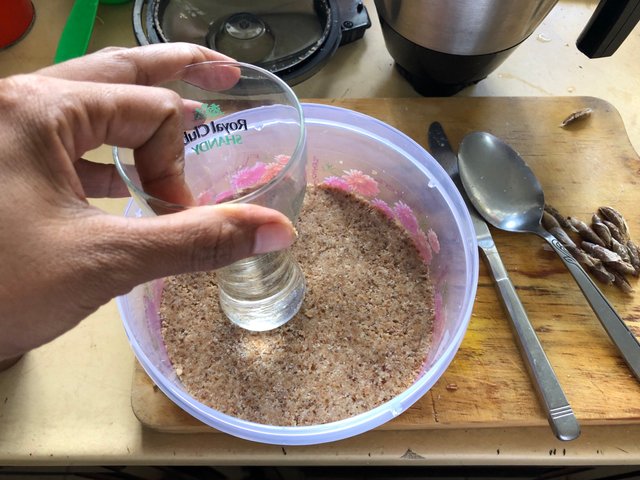 Step 5
Cut avocado and put in processor with coconut milk, sugar, coconut oil, cocoa powder, dates and almonds. Grind it very well.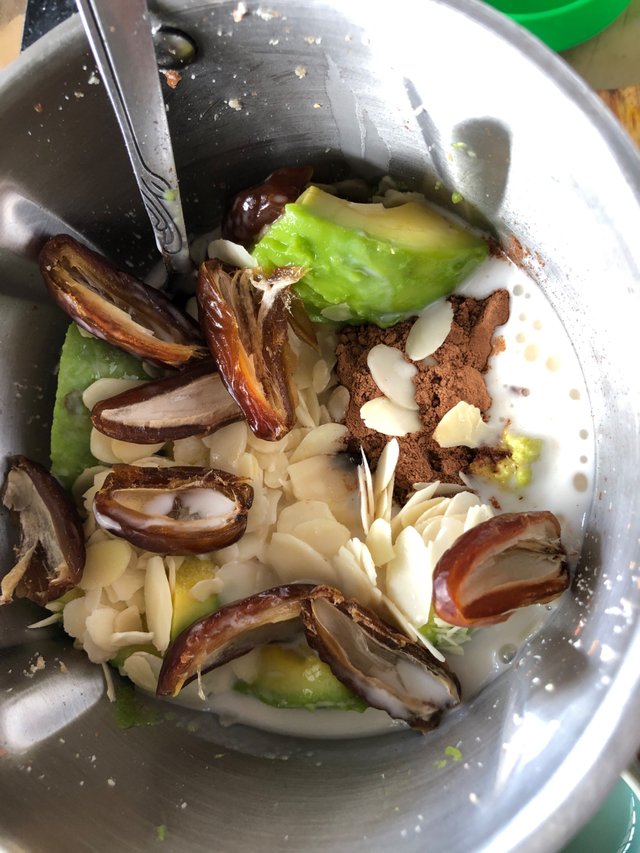 Step 6
Pour it on the peanut/date crust and make it even.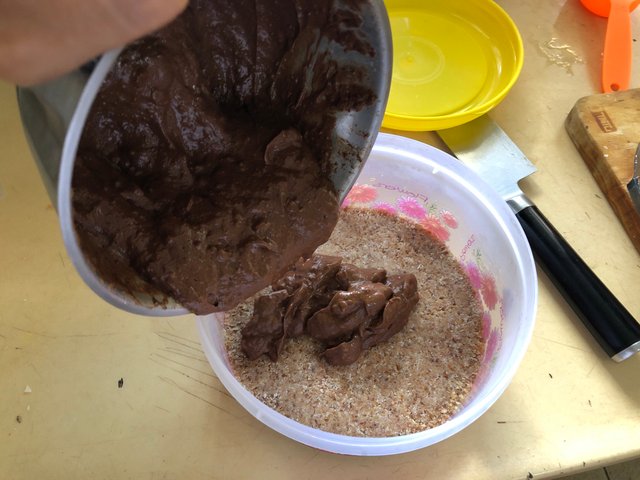 Step 7
Put some almonds on the cake and keep it in freezer 4 hours or until hard.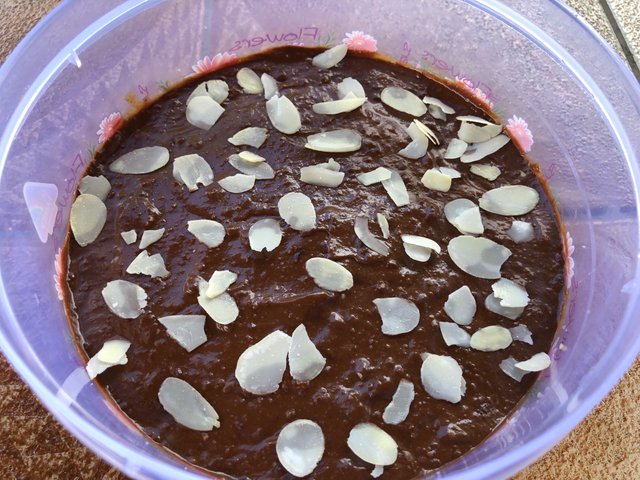 Step 8
After that we can cut it.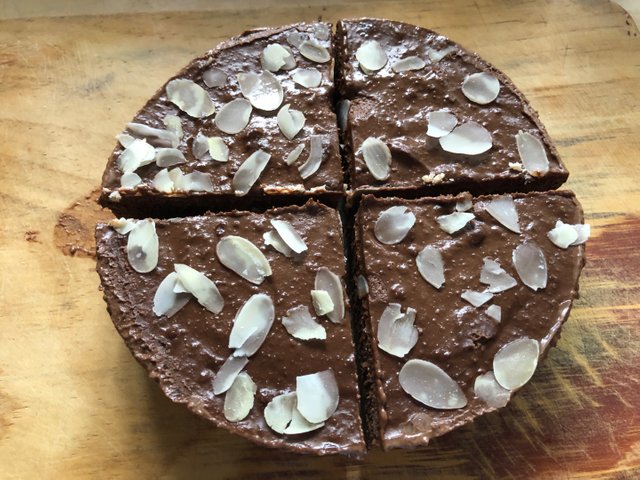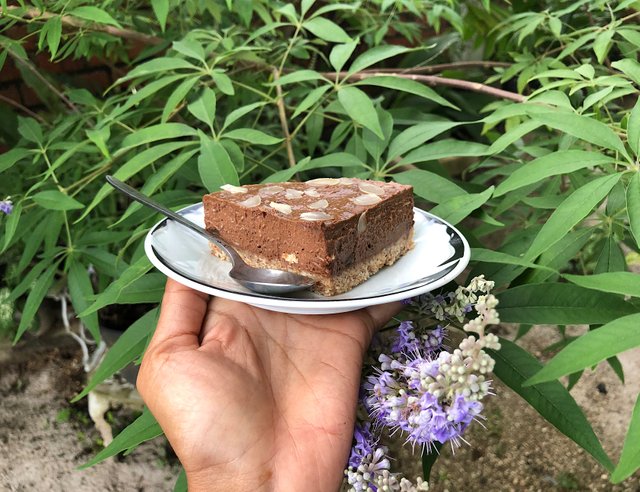 This is a cocoa cake with avocado, my two daughters like it very much. I'm sorry my English is not good.

🙏 THANKS FOR READING 🙏
If you enjoyed this post, please upvote and reblog.

WE PROUDLY SUPPORT