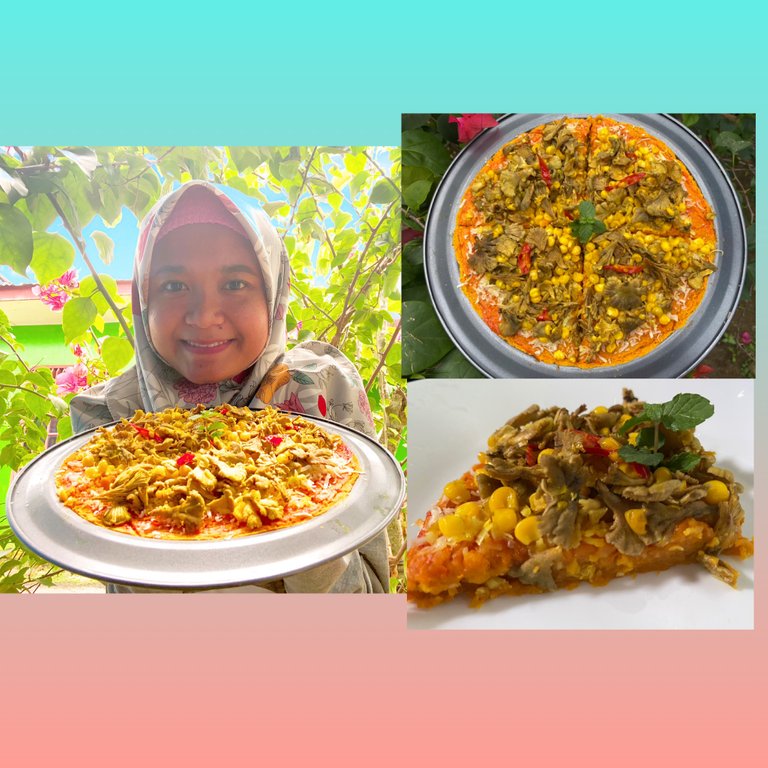 Pizza with a crust made with vegetables is always out of the box and delicious! It's not your average pizza which feels boring sometimes if the crust is too thick.
I've made a broccoli crust pizza before and it was delicious! You can read the full recipe here: https://peakd.com/hive-142175/@anggreklestari/a-brilliant-way-to-make-pizza-no-bake-broccoli-crust-pizza
---
---
---
Now I will share with you the Sweet Potatoes Pizza recipe after I have succeeded by experimenting with this menu I just tried.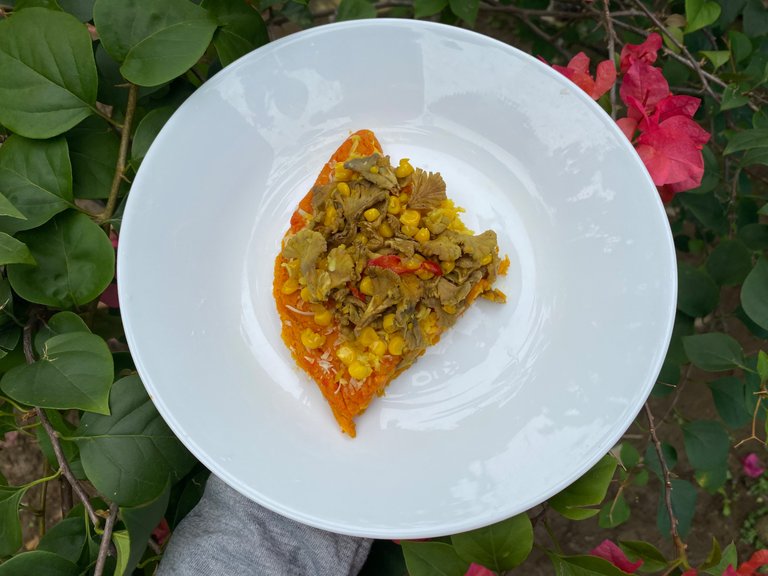 Note: For the topping, you can adjust it according to your taste.
---
---
---
Ingredients
300 grams of sweet potatoes, boiled or steamed.
5 tablespoon of glutinous rice flour or you can use another gluten-free flour.
1 tablespoon of ground pepper
1 teaspoon of salt
(Optional: You can add chopped celery, basil, or other herbs into the crust.)
---
---
How to make
1. Step 1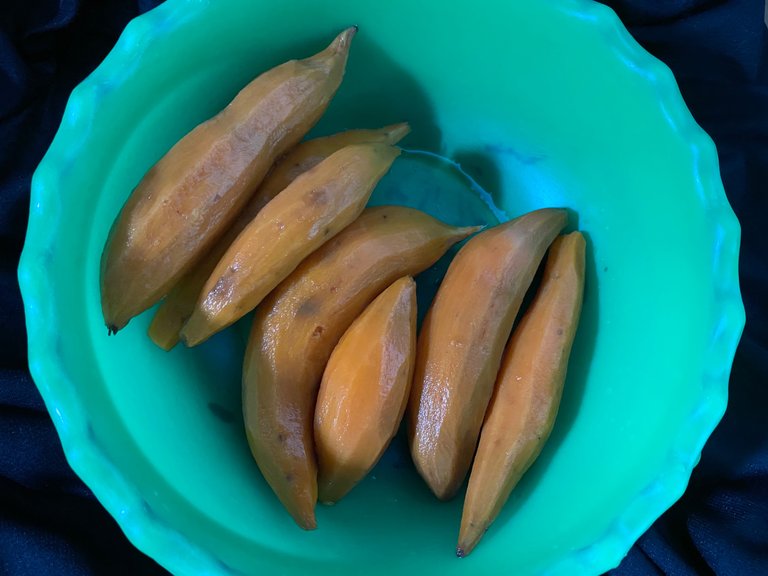 Peel and wash the sweet potatoes. Then steam or boil until cooked. Drain well.
---
---
---
2. Step 2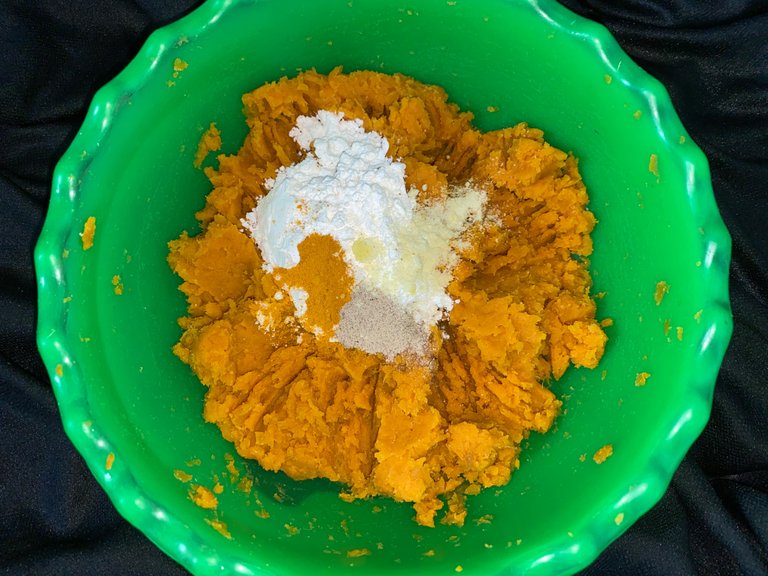 Mashed boiled/steamed sweet potatoes. Then mix with flour, pepper, and salt. You can add chopped celery, basil, or other herbs.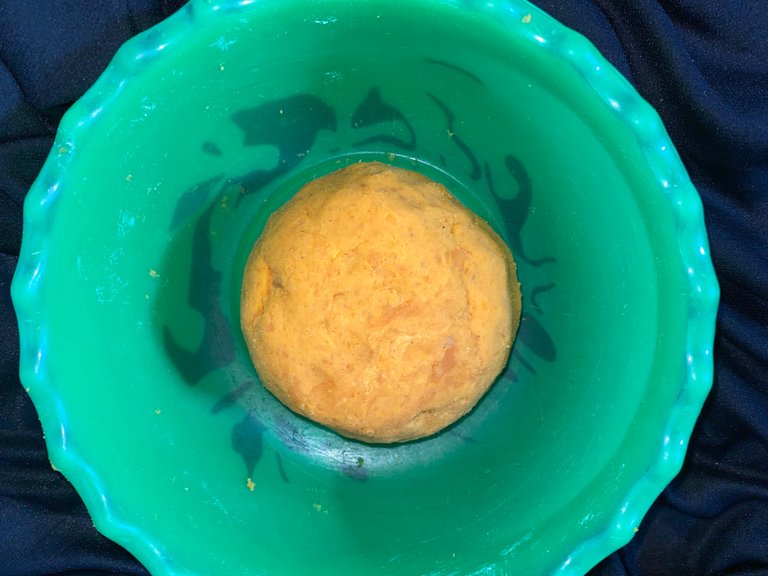 Mix well to make a dough that can be shaped into a baking sheet.
---
---
---
3. Step 3


Arrange the dough on a baking sheet, then bake at 250 degrees Celsius for 25 minutes.
---
---
---
4. Step 4

Remove the sweet potato pizza crust. Then start adding toppings.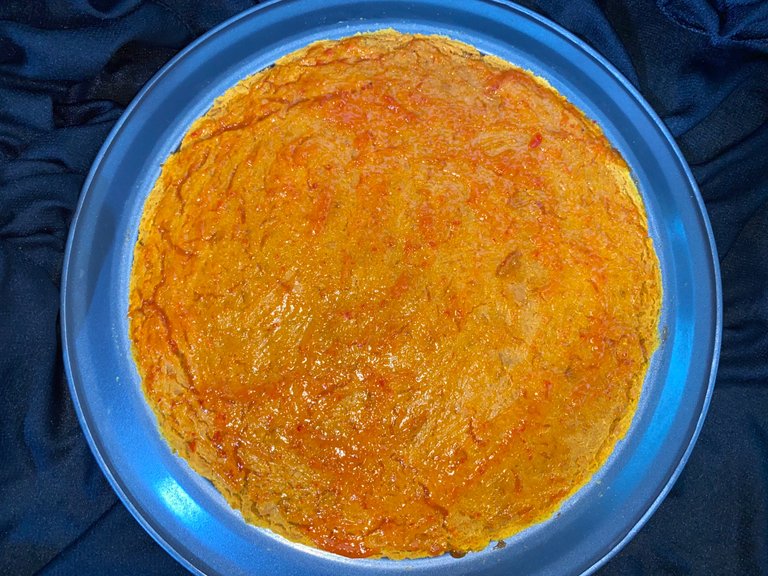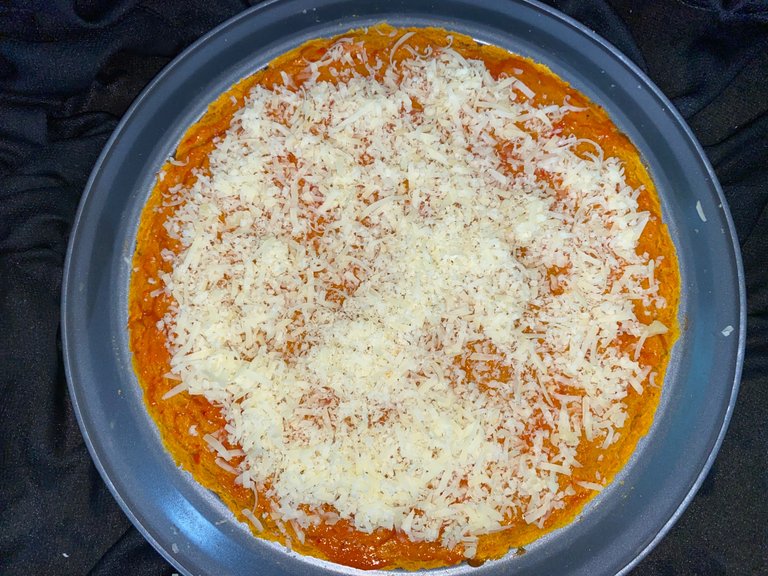 Here I use sauteed mushrooms and corn as the topping.
---
---
---
5. Step 5
Bake the crust and toppings again for about 20 minutes at the same temperature.
---
---
---
The Result
A pizza with sweet potatoes as a crust has a delicious and filling taste. But the texture is a bit sticky.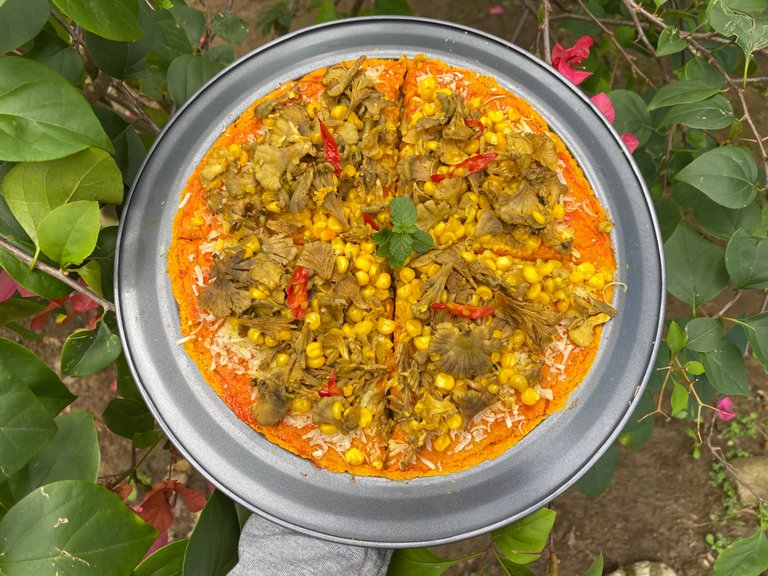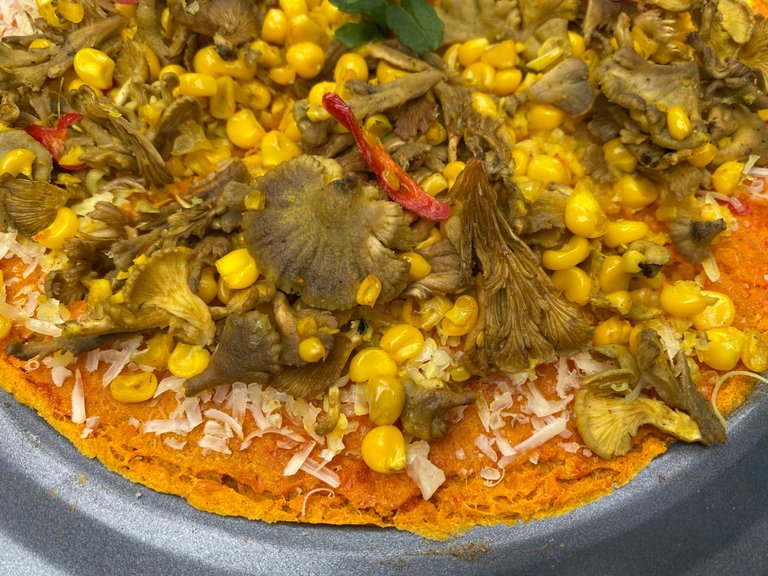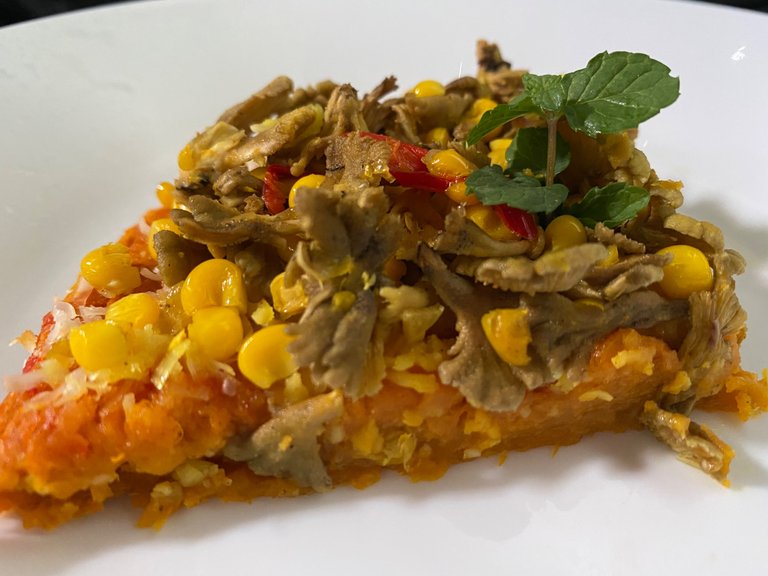 If you want a cheesy texture and taste, you can add Parmesan cheese.
For me, the recipe here I make as simple as possible because, to be honest, I'm saving. And not using parmesan cheese is the best decision for my finances. :)
Simple ingredients, but the taste I guarantee good. You can combine the toppings according to your taste.
Get creative, good people :)