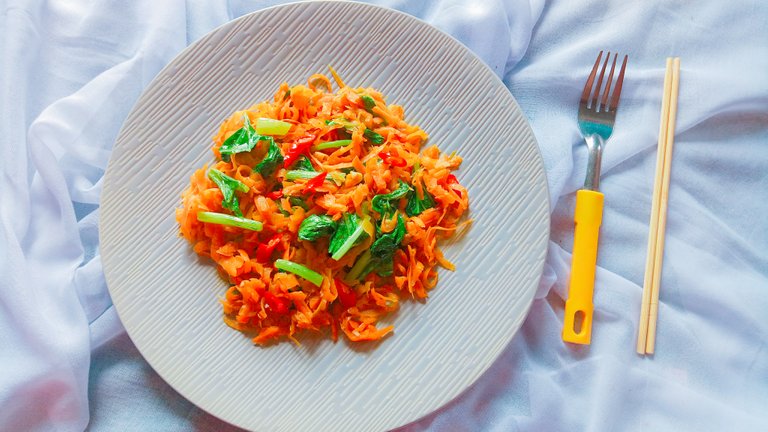 You are looking for healthy and delicious dish that is plant-based? Then you are on the right blog, here.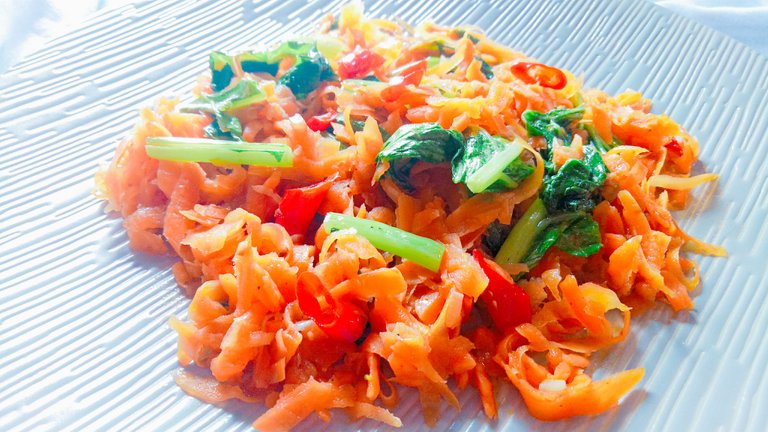 I will share with you the recipe of sweet potato noodles with mustard greens.
I made this dish as a substitute for rice because now I am trying to reduce sugar levels from rice.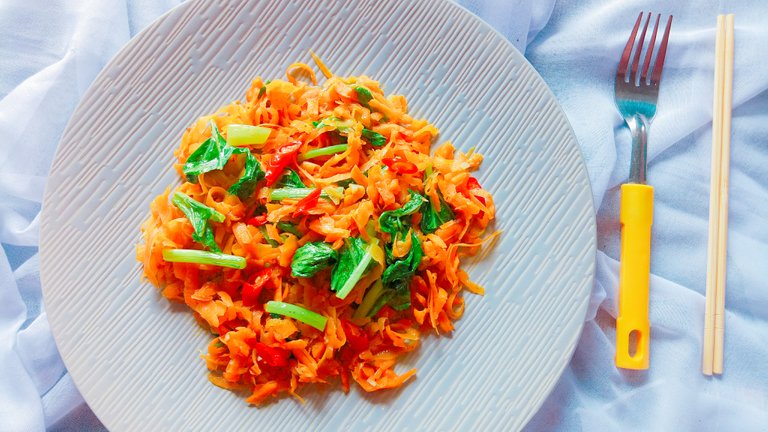 How to make STIR-FRIED SWEET POTATO NOODLES is very easy. You only need a little time on the preparation of sweet potatoes to form a shape similar to noodles.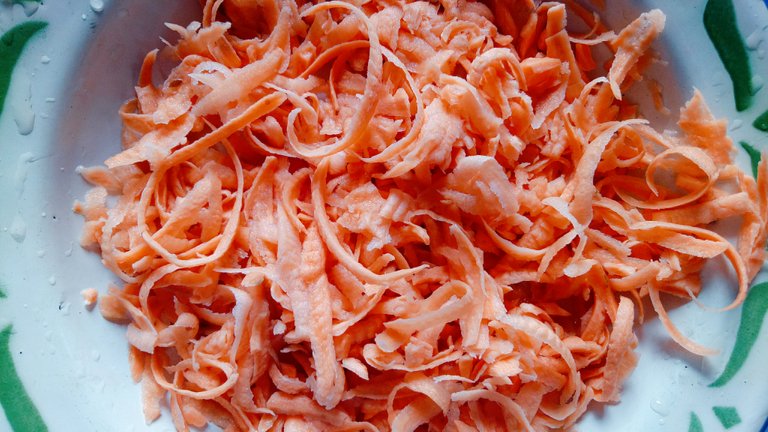 Ingredients
250 grams of sweet potato (for 2 plates)
50 grams of mustard greens (adjusted to taste, can be replaced with other vegetables)
3 cloves of red onion
1 clove of garlic
Chili according to taste
2 bay leaves (just left them if there are none)
Salt to taste
Pepper to taste
Oil to taste
Cooking Instructions
Peel and clean the sweet potatoes. Then make it into a shape resembling noodles.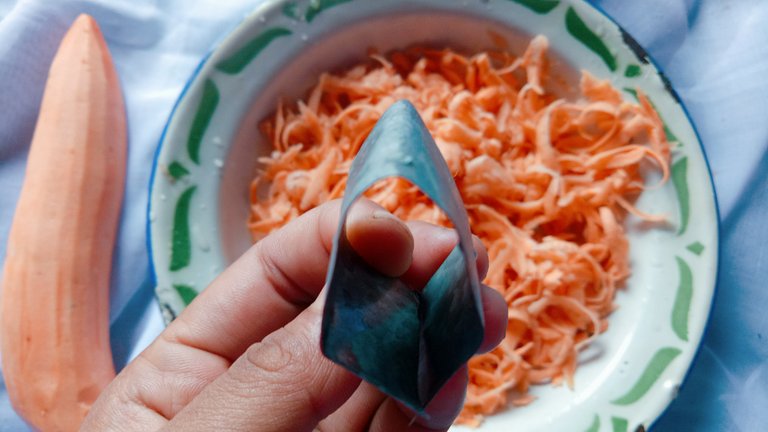 I use a piece of zinc like this to make a texture like the shape of a noodle.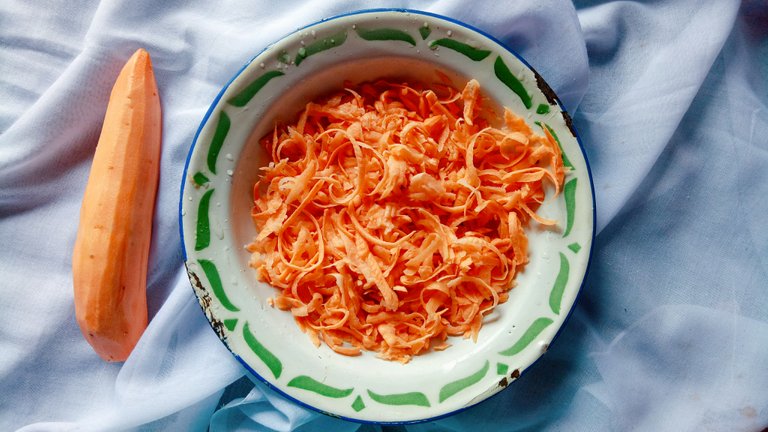 You can also use a potato peeler to produce pieces of sweet potatoes that are like sheets of noodles, though not too similar
---
Step 2
Cut the onions, chilies and vegetables.

Step 3
Heat the oil. Then saute the onion until it smells good. Add chopped chili. Add salt and pepper.

Step 4
Add the sweet potato noodle sheets. Then keep stirring. Add mustard greens. Then add about 5 tablespoons of water. Then stir-fry for 5-7 minutes.
Step 5
Check the taste and texture. Don't until the sweet potato texture becomes soggy.
Remove and serve.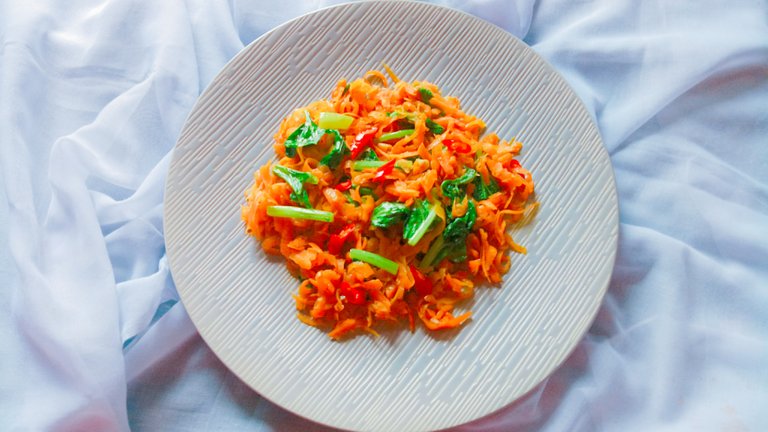 ---
---
---
I am very happy that this new recipe in my kitchen turned out to be tasty and not disappointing. My mother also likes this recipe.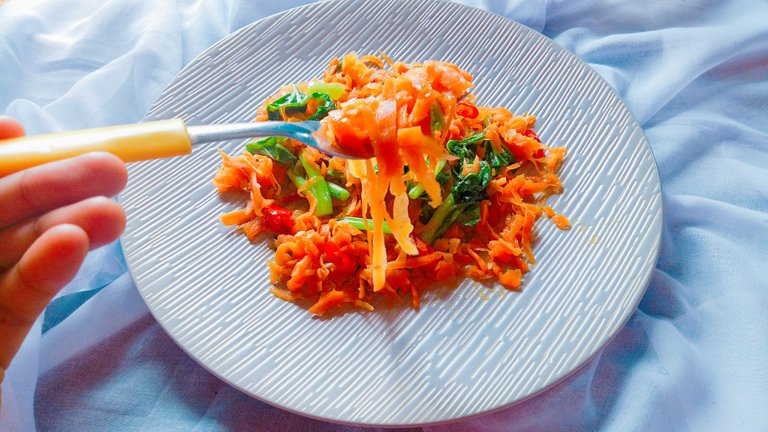 So this dish is the right choice for those of you who are looking for alternatives for your lunch or dinner.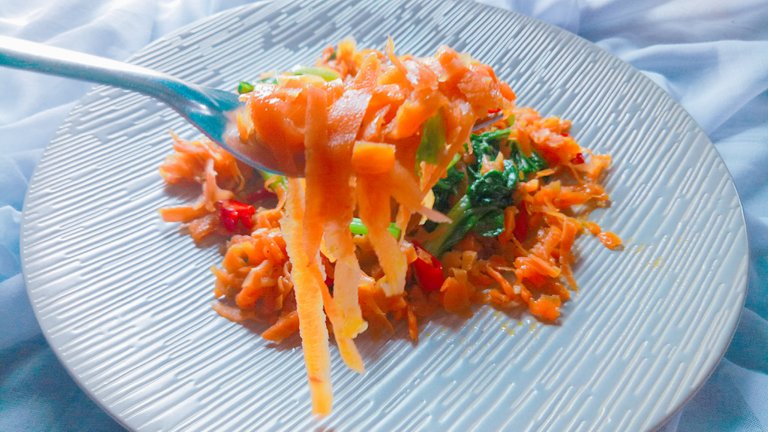 We can also add tofu, tempeh, or other proteins, as we cook noodles in general.
I hope you like my recipe and until next!

Join @vegansofsteemit community created by @lenasveganliving and join @naturalmedicine community created by @riverflows to make your life is wonderful, healthy, and blessed ❤🍎🍓🌱🌿🍀
---
Enjoy My Post and Have A Great Day!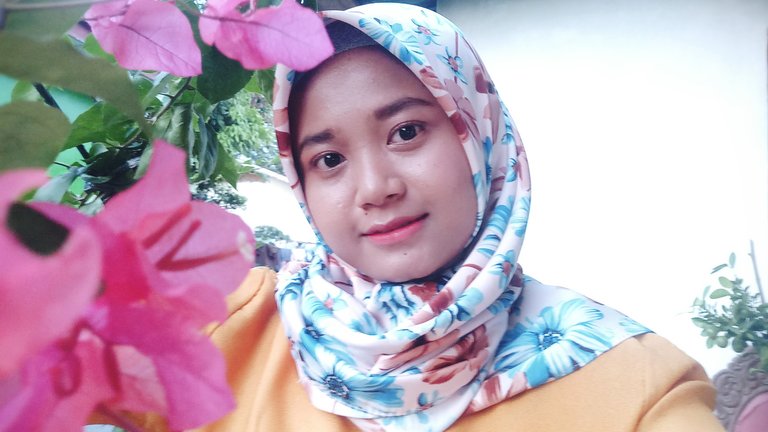 ---
---
Follow my other social media:
---
Please read my another recipe:
[Video Tutorial] How To Make Sweet Potatoes Paste Filling For Cakes: https://steemit.com/dtube/@anggreklestari/sqxc2wcb6n9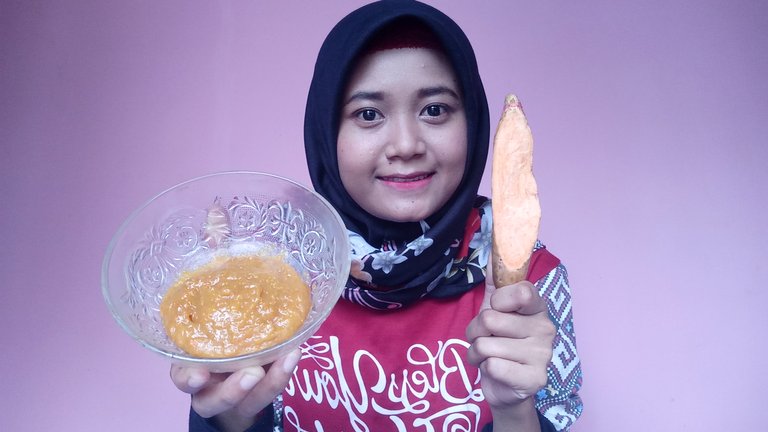 [Video Tutorial] How To Make Vegan Dumpling: https://steemit.com/dtube/@anggreklestari/m3nwz758t68