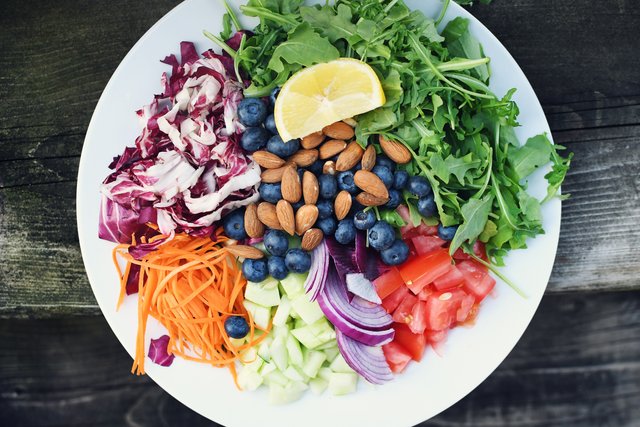 Yesterday was Marc's father's birthday. It was a dreaded thing for us to know that we had to spend the day with him and Marc's mother.
His mother doesn't make it comfortable for us to prepare or cook food so we usually go to the park to do it camping style. We had to think of something that could be executed without alerting the old lady's senses and gag reflex. A big salad would be lunch and dinner. We are pretty much down to one meal a day. Sometimes we sneak a before bed snack when the old folk are in bed.
Before on some special occasions, we often ordered pizza. A meat one for them and a vegan for us. His mother and father suggested we get pizza for the big birthday bash in the back yard with just the four of us. They don't have friends and the only family left is their daughter in Toronto.
We were not in the mood for a big slab of bread and stuff on it. We felt like something a little more nutritious so we told them we would get them a pizza and we would have a salad.
The thing is the only pizza they want is ham bacon cheese and pineapple. They eat pork bread and cheese three times a day. She has had open heart surgery and hasn't changed her diet. She was also told she is borderline diabetic and shouldn't consume bread. pasta and sugar.
As for the old man, he goes to dialysis three times a week and will never eat a vegetable unless it's once in a while on the side of a pork chop with commercial dressing. He says we are brainwashing ourselves into thinking that eating the way we do is healthy.
So yesterday after they consumed their pizza we went inside to make our gigantic salad with lots of stuff. We had gone to the store to purchase everything earlier. I was hoping that if we came out with a rainbow and variety of good stuff, that they would get inspired and perhaps want to eat more veggies.or at least say it looked good.
We also quickly cooked some quinoa, opened up a can of beans and chopped up some mock meat. I wanted to show them the variety of salad eating and how fun it could be. The quinoa was just boiled in water so as they sat out they didn't detect any cooking going on.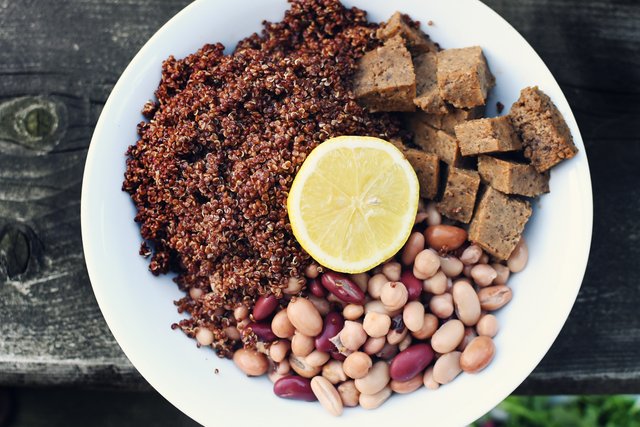 I also quickly made a creamy dressing using a couple of leftover jalapeno peppers, 1/4 cup lemon juice, 2 tablespoons tahini, 3 cloves garlic, 1 tablespoon of vegan mayo salt and pepper.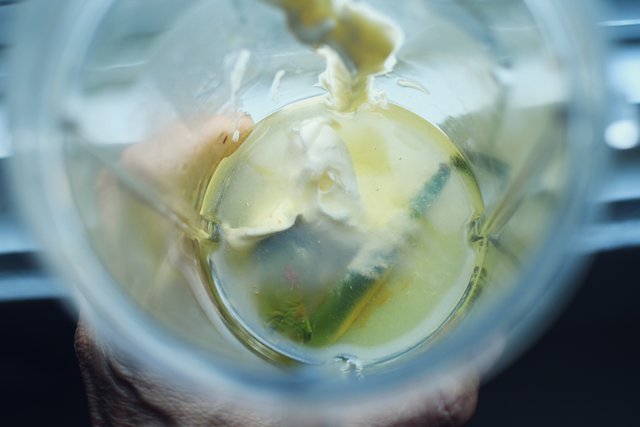 When we finally took our salad out they looked but didn't say a word.I suddenly got the feeling that they were disgusted and nauseated with all the colors and textures.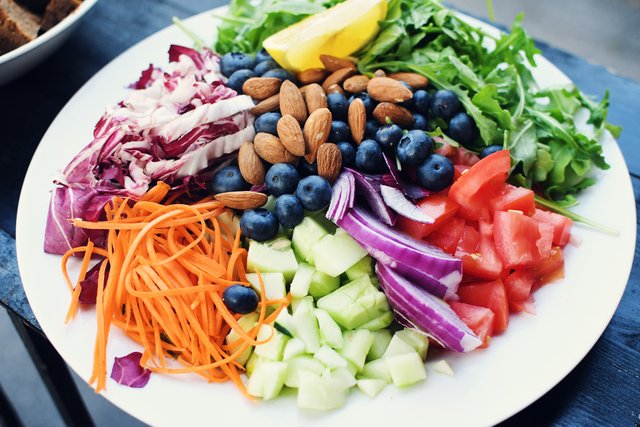 We grabbed items from the salad bar and put it on our plate.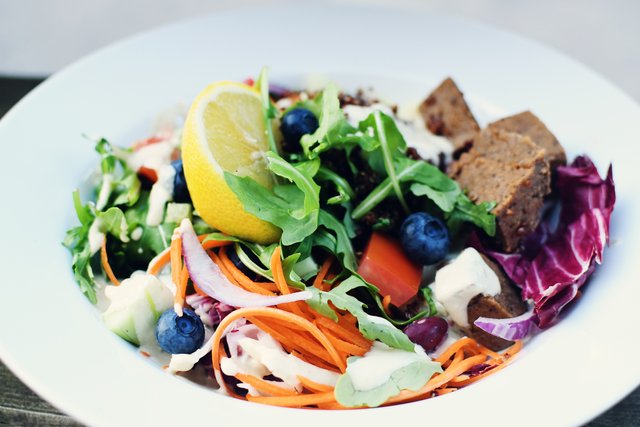 We added the dressing to our plates and a squeeze of fresh lemon.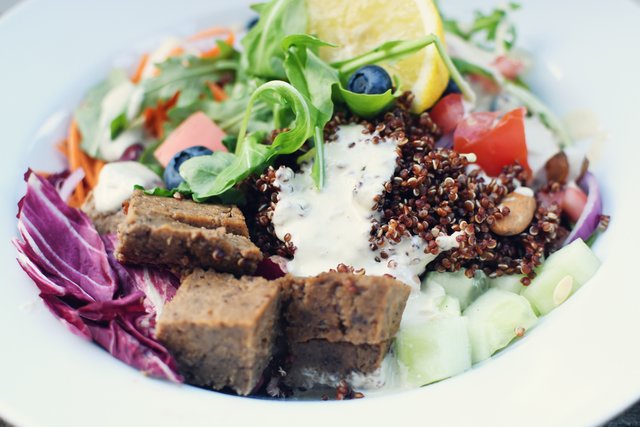 We don't like a lot of vegan meat substitutes but this brand makes tasty ones. They are called Field Roast. I thought it may show them that it's not just vegetables that can go in a salad.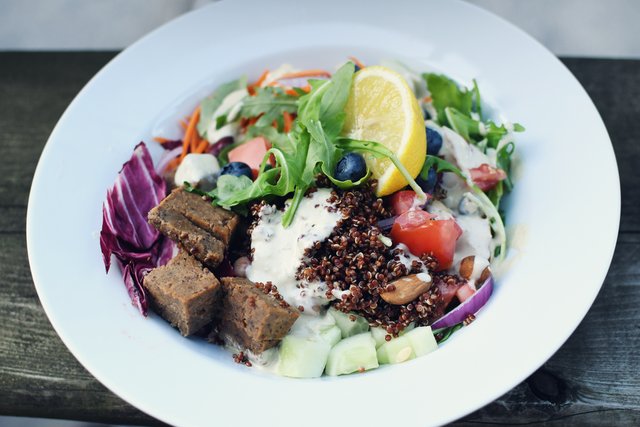 As we started to eat at the patio table, Marc's mother seemed to be agitated and started yelling at her husband then she disappeared into the house and puttered around until we were almost finished.
Our plan to inspire probably at least put an image in their mind. They only eat brown and beige food. Maybe when we are gone they will secretly eat more veggies. Marc says they don't want us to think we are doing something good for us. We don't even think we eat that healthy but compared to fried pork three times a day, I think we do.