It's #fruitsandveggiesmonday thanks to @lenasveganliving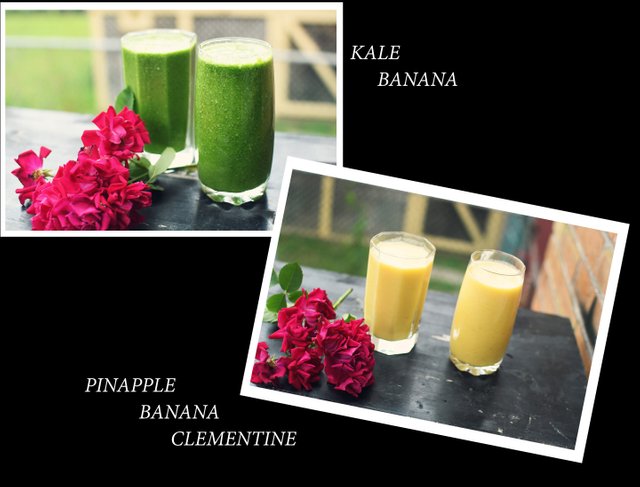 What do you do when you need nourishment fast and it will be impossible to make food in a kitchen that belongs to an agitated old lady who is exceptionally agitate?
You whiz up some smoothies while she runs to the post office. You want something that is full of nourishment. So you start with the kale that's in the garden. You pack the blender with as much kale as you can get in there along with a frozen banana and some raisins to give sweetness.Raisins are my current sweetener. The sweetness cuts the green taste from the kale and is so delicious that a new born baby would like it.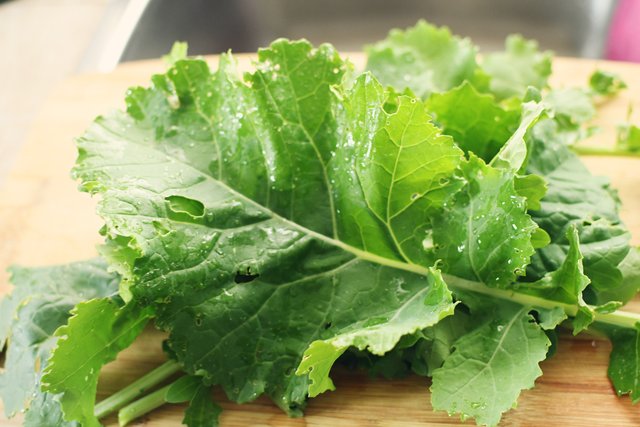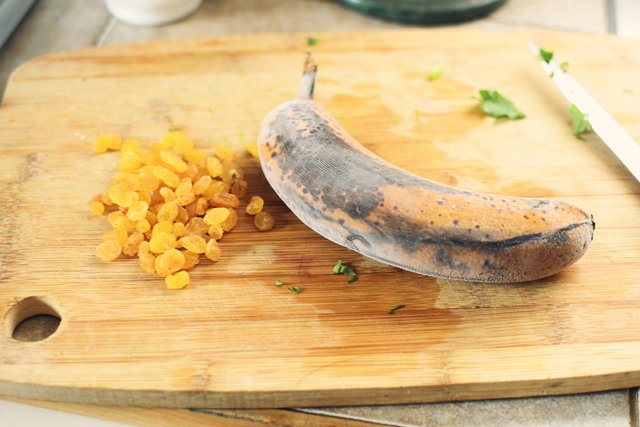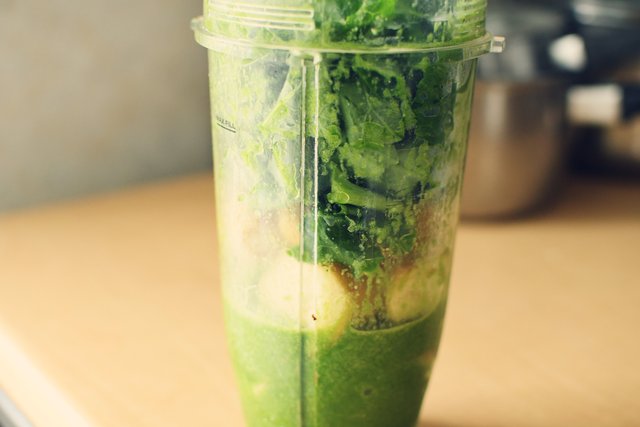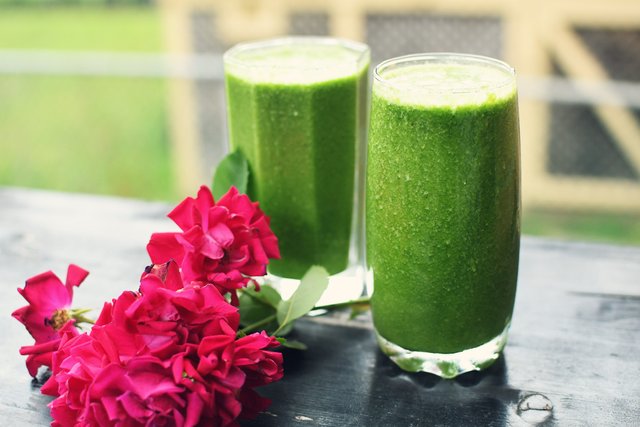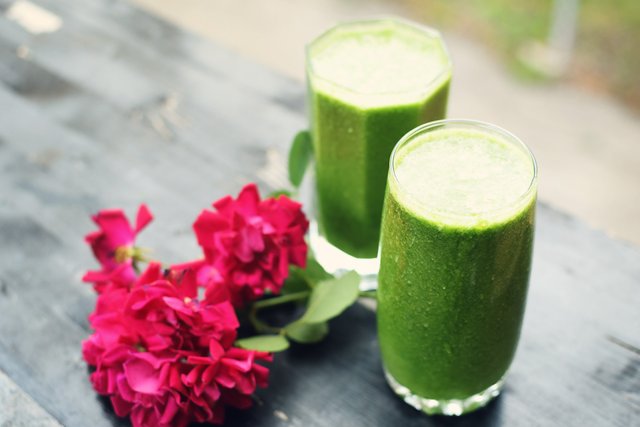 Then you realize that you have a little more time because she's not back yet. You get out the pineapple that you bought,and put that in the blender and whiz it up with a frozen banana and a clementine that was in the fridge along with a few raisins and water.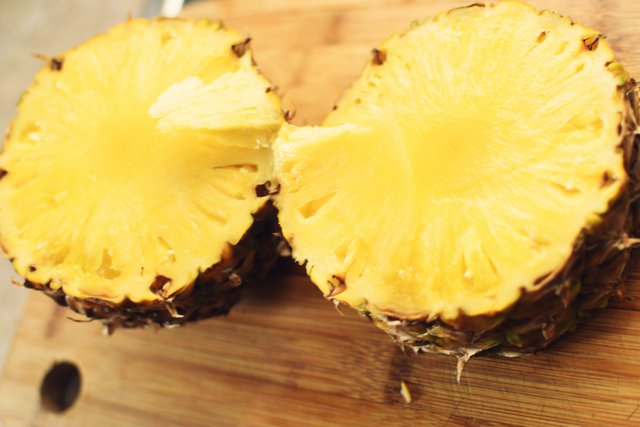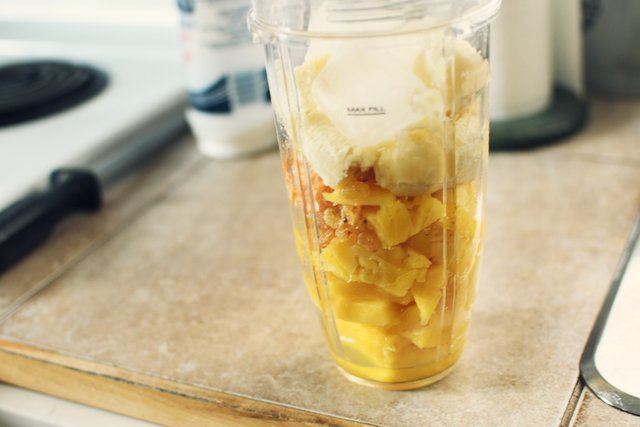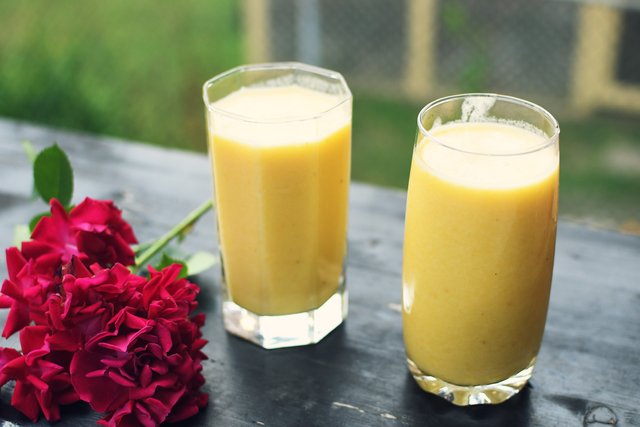 It's all consumed and cleaned up before she gets back. This is a good way to get nourishment super fast.
We left the house for a walk afterward and found a cherry tree with red sour cherries on it and we feasted. It was in a school yard which is closed and by the side of the road. There was a caretaker who didn't care that we were eating them. It was a vitamin C feast. We were happy to continue with the fruits after the smoothies. It can be addictive.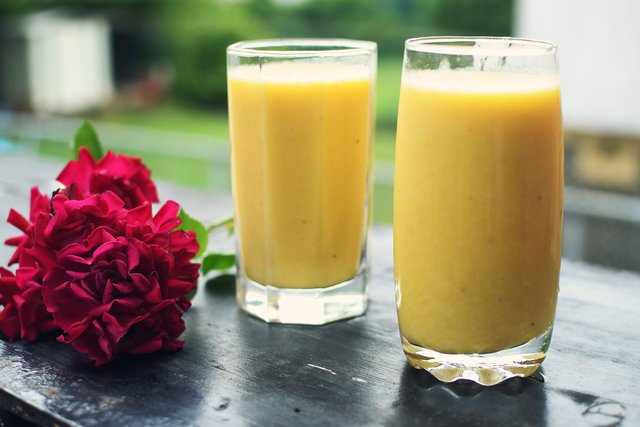 I realize that you can really stave off hunger with smoothies, especially the green ones, and it doesn't hurt to take a break from cooked food anyway.
I thought today about starving people in the world and how these drinks are like weeks worth of nourishment compared to what those that are hungry consume.
I guess we have it pretty good.
Anyway thanks for stopping by!