The tea party is something about regular tea and snacks but here I attended a special tea party which does not have any "Tea" which we have as a regular tea rather there was a variety of amazing herbal and healthy tea.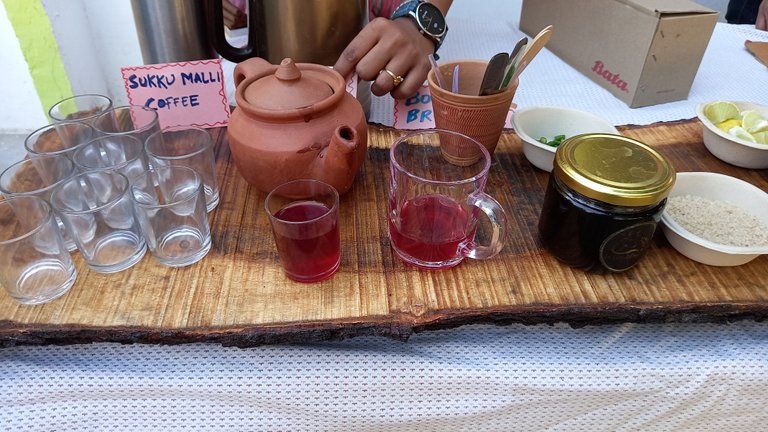 Generally, when it comes to switching from regular tea we like to have green tea, which is a type of unprocessed tea leaf with caffeine and those who love to have tea with milk, switch to dairy-free tea like black or lemon tea.
But here in this tea party scene was completely different. We got a chance to try different herbal tea made of various seasonal flowers and plant leaves.
I never knew that a refreshing hot drink could be made with mango flowers.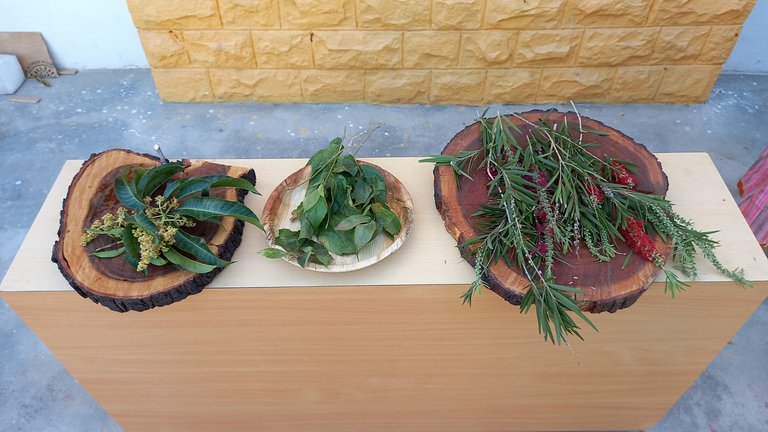 Mango flowers on the left
Making Mango Blossom tea also a very easy task. Just have to pick the flowers, clean them to ensure that there are no insects or mosquitos and merge them in boiling water for a couple of minutes and filter it. Add lemon juice, sweetener and salt as per taste.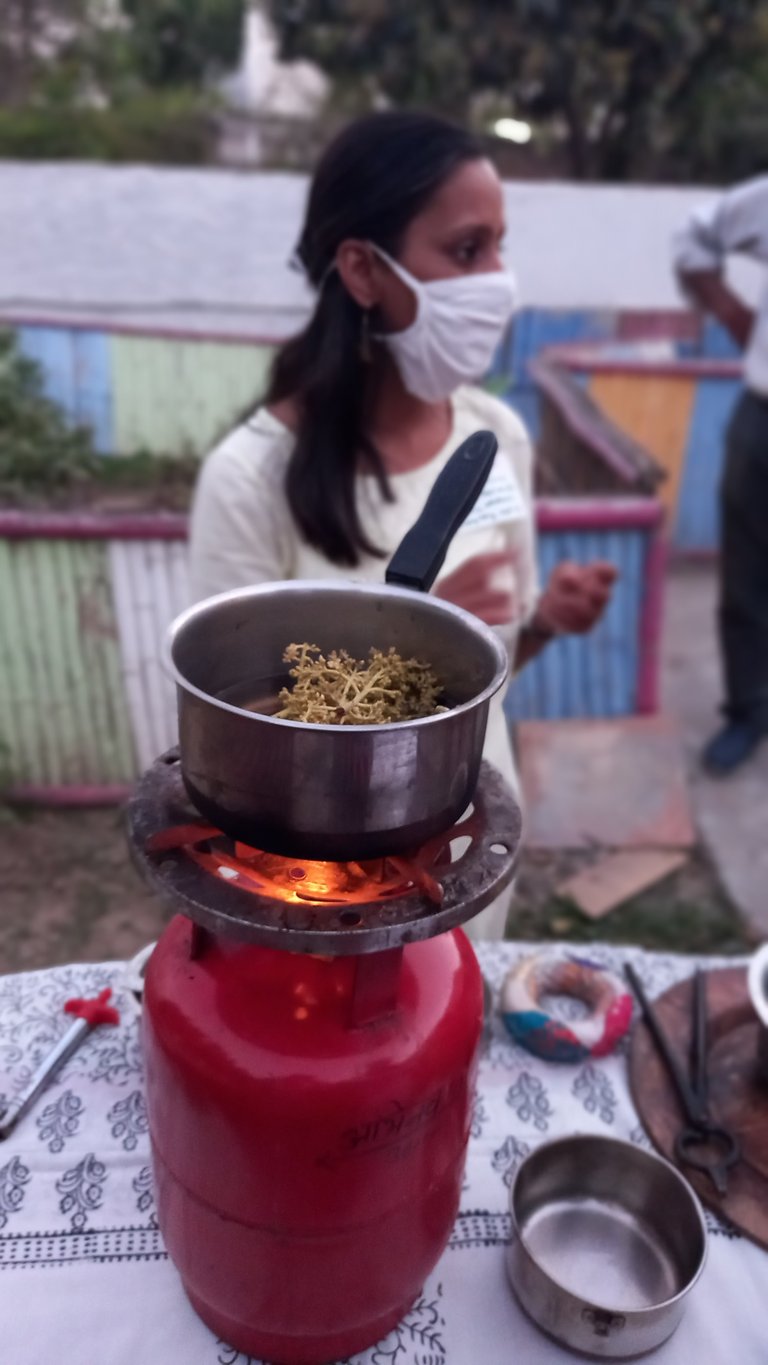 Making of Mango Blossom Tea
One more interesting herbal tea was Rosella Flower Tea. This red colour Rosella Flower is known as Ambadi (अम्बाडी ) in the local language and has some sour taste which gives its tea a distinct sour flavour. It can be made cold as well as warm. It is added with a little salt sweetener to make it a pleasant refreshing drink.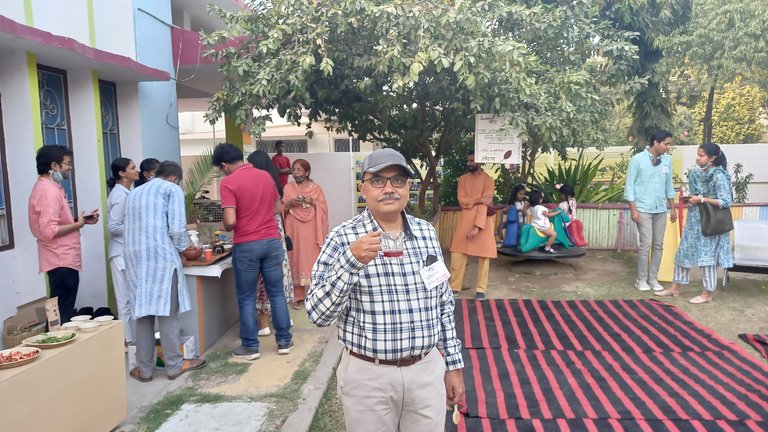 I, enjoying the Rosella Flower Tea.
Other than these teas there were also -
Palash flower tea known as "Flame of the forest" in english.
Bottlebrush leaves tea
Adusa leaves tea (Justicia adhatoda) also known as Vasaka
Moringa Lemon Grass tea
Hibiscus flower (China rose or Gudhal) tea
and many more....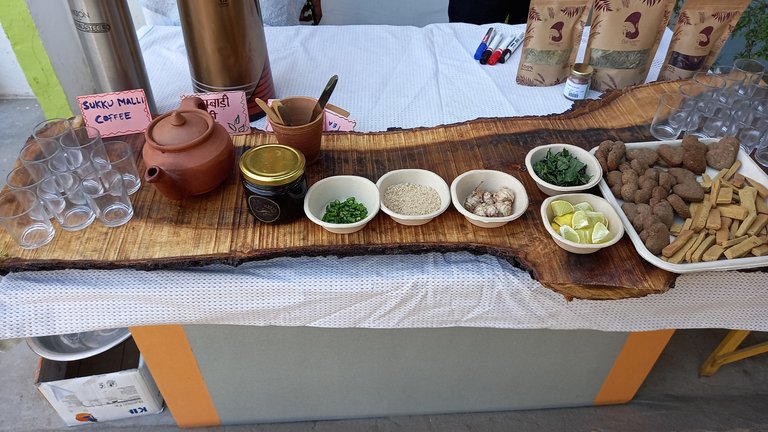 Some prepared tea and spices to enhance the flavour of tea.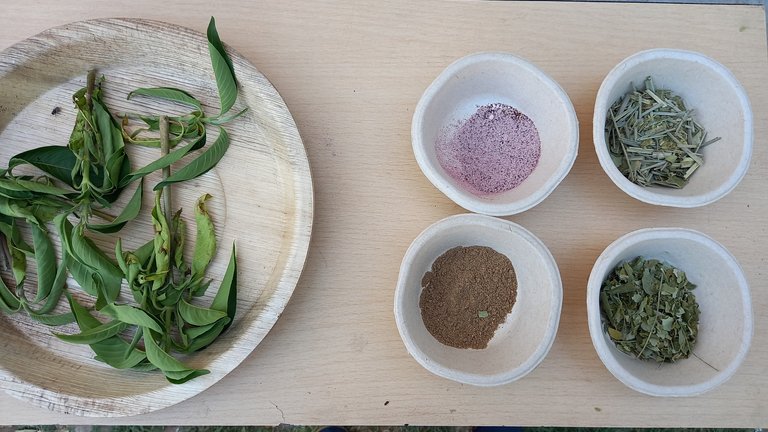 Adusa leaves on the left, Rosella tea mix (red powder) and other herbs.
Overall this tea party was something different and, gave us exposure to various herbs which can be healthy alternatives to tea/coffee.
---
Have you tried any such herbal tea? Which one is your favourite?
---

---