Few days before I prepared Sago Kheer that was somewhat in a liquid state but now this time I tried to make it in a jelly form.
The procedure is almost the same but in this recipe, I added Agar Agar powder to make it jelly. As it is a mango season so I choose mango otherwise any season fruit of your choice can be used to make this dessert.
For this recipe, I prepared soy milk at home. Although it is very easy to make soy milk at home, but if you have no time then can use store-bought also as I used in the previous recipe.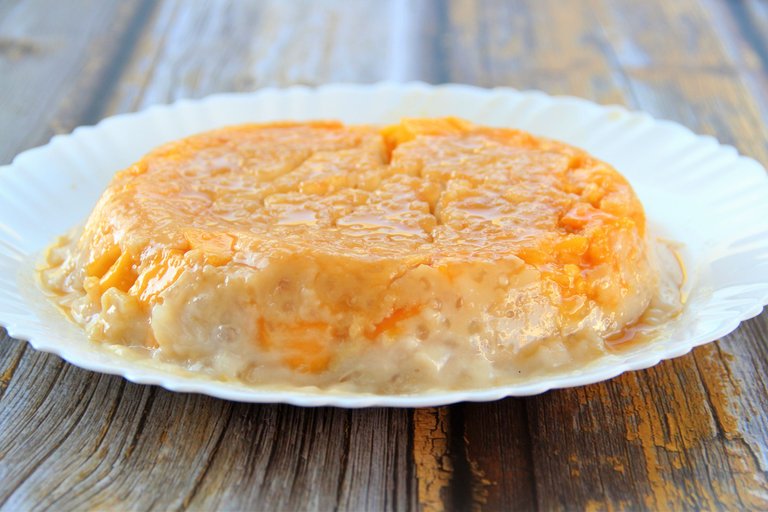 Ingredients
Sago 1 cup
Soy milk 1 litre (required about 750 ml)
Sugar 3/4 cup + 1/4 cup for caramelizing
Mango medium size 1 pc
Agar-Agar powder 2 tsp ( It is a vegetarian gelatin)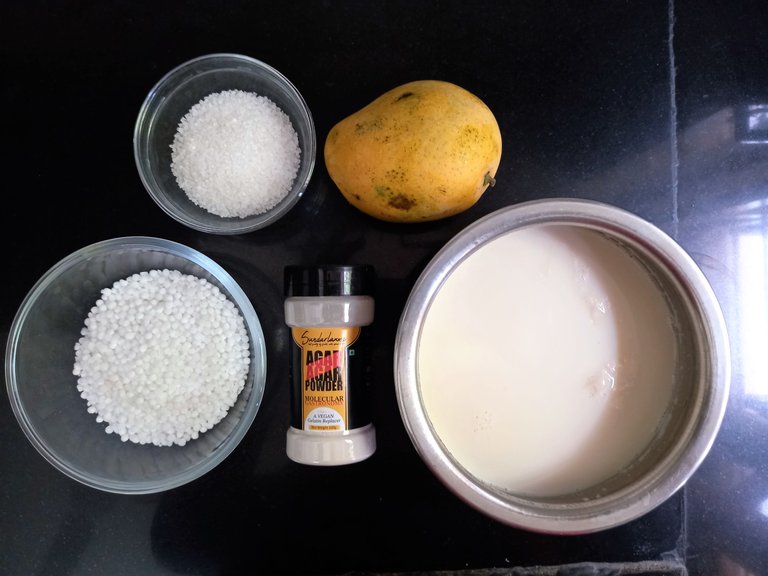 Procedure
Soak sago in 4x water for a couple of hours then boil till it becomes transparent or become soft.
Drain the water by filtering it.
Heat soy milk and add sugar. Now add cooked sago.
Add Agar Agar powder and mix well.
Bring it to a boil.
In the meantime heat a pan and add 1/4 cup of sugar. Caramelize it and pour it into a bowl in which you want to set this pudding.
Above caramelized sugar layer spread mango pulp layer then pour prepared milk.
Cool it down and keep it in the refrigerator for a couple of hours.


Your Pudding is ready to serve.

Serve it upside down on a plate same as shown in the 1st photo.


---




---