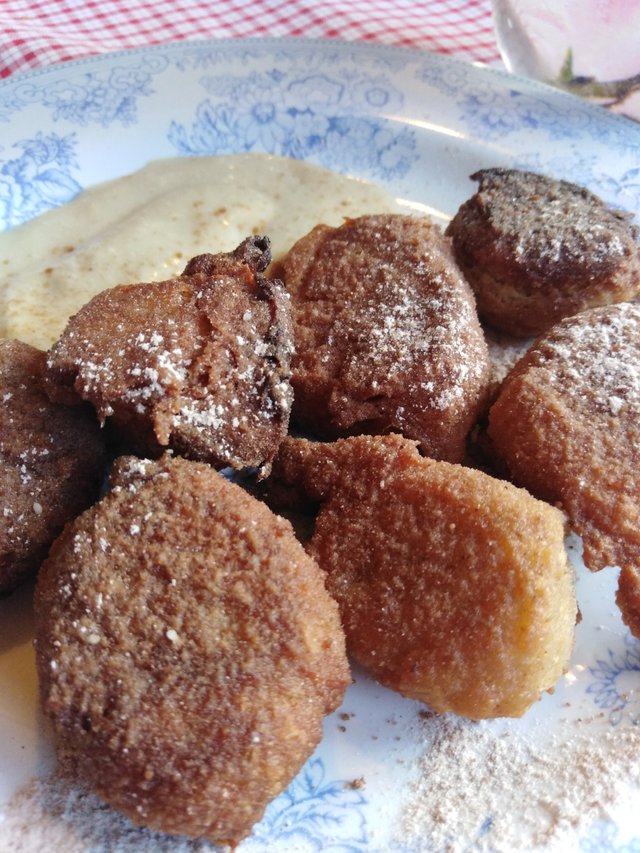 Hello friends!
I made churro balls 100% vegan, is a kind of crunchy fried dough from Spain. It has a different shape but in this case i did it this way.
It´s vegan and I added a sauce of sunflowers and cashew , with coco sugar a little beat of corn flour, you put all in the blender and then you take it to the fire and it´s ready when it boils.
The churros dough:
1 cup of water, you boil it and put some sugar and cinnamon, a little of sea salt, 1 spoon of coco oil o vegetable oil and then take it off the fire, put 1 cup of flour and move it , integrate all with a fast move . And it's ready, then you make little balls and fried.
All vegan and delicious
You can make it gluten free with rice flour ( it´s just a little different but it's grate anyway )