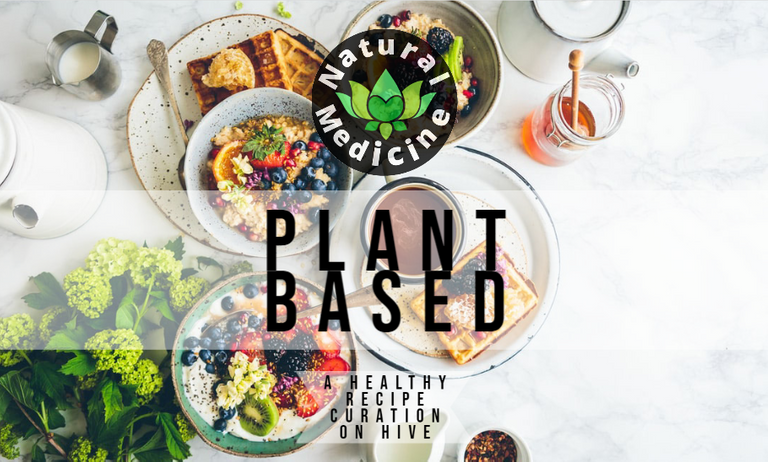 Another #plantbased recipe curation is in the history books, and this one is full of Hive's most interesting and mouthwatering vegan recipes.

     The quest for new #plantbased chefs is unending, and each week I make an effort to venture outside of our community to look for any undervalued or apprecialoved vegan recipe posts. This week I managed to find two new South Asian chefs, and their creations were impressive.
     Each week I choose a 5% beneficiary, and this week @mdaminulislam is the winner. His awesome homemade olive pickle blew my culinary mind, and his post is undervalued at the moment, so the choice is an easy one.
     The other new chef I discovered was @sunitahive, who shared some awesome coconut ladoos with us, which I've included in this curation. There is an abundance of vegetarian dishes in this part of the world, so I'll make sure to keep my eyes on South Asian Hive chefs for any future #plantbased treats.
👨‍🍳 Familiar Faces 👩‍🍳
     No curation is complete without some dishes from @carolynstahl, @plantstoplanks, and @sreypov, so I guess this curation is technically incomplete. However, 2 out of 3 of our veteran chefs shared some awesome creations with us, and I posted an Ital Coconut Potato Soup recipe recently which some of you may find interesting.
🏋️ Exciting #PlantBased Manly News!! 💪
     The manliest ever #plantbased challenge is out, and it's not limited to just recipes. The rewards are big, and there are many ways you can make a submission for this super manly challenge, you don't even need to be a man!!
     Big thanks to @brofund, @raymondspeaks, and @brofund-lotus for the support!!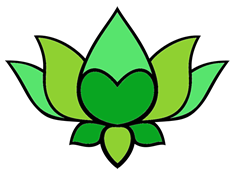 How to Be Curated by PLANT BASED
Use the tags #naturalmedicine #vegan or #plantbased
We don't mind what community you post in - although we prefer you post in the Ecotrain or Natural Medicine communities!
Ensure your recipes are plant based - although we don't preach any diets, this curation would like to focus on plants rather than dairy or meat additions to recipes.
Use clear, well focused photographs - and ORIGINAL content!

     This chef had a lucky score at a Chinese grocery store in Suriname, and was able to find some chives, a favorite food of hers from her native Cambodia. With chives in hand, she prepared a classic Chinese-Khmer snack often sold from handcarts in Cambodia.
     There is just something about the combination of chives/green onions, sesame, and soy sauce. These three ingredients just belong together, and that's all there is to it. An awesome recipe from an awesome Ital chef making Cambodian culinary treats the Caribbean has never seen before.

     The fearless leader of the Natural Medicine Community is the lovely @riverflows, and she is not safe from curation if she shares an irresistible #plantbased gem. She doesn't share recipes too often, but I think I can certainly say it's quality over quantity from this chef.
     Indian pickles are not for all, I must admit, and even many die-hard Indian food fans don't even like South Asian style pickles. I am not one of those people, and I love the rush of flavors only a good lime or green mango pickle can bring. This lime pickle is a perfect example, and you need nothing more than a roti and cup of tea to sit down and enjoy this.

     I was gonna title this post "A Non-Hostile Asian #PlantBased Takeover" until I found this beautiful vegan eggplant lasagana. It's far from traditional, but this pasta-less lasagna looks absolutely incredible.
     Although I don't think it was this chef's main intention, this recipe is gluten-free and pretty low in carbs too. She also never fails to impress us with a creative garnish and spectacular photography. Andiamo a casa di Carolyn per le lasagne alle melanzane!!

     If you've never eaten ladoos, or laddus, you are certainly missing out. I remember eating these in Calcutta, the place where this chef happens to be from. These particular ladoos are coconut based, but I've seen ladoos made semolina, dates, peanuts and much more, the possibilities are endless.
     Treat yourself and make this simple but delicious recipe provided to us by @sunitahive. I've also let this chef know about the #naturalmedicine tag and our community. You won't be let down, especially if you are a coconut lover like me.

     Now hopping over to Bangladesh, a place I must say I wouldn't typically associate with olives. I discovered this chef while exploring outside the NM Community, also how I found the above gem. I must say I don't think I've ever seen a South Asian style olive pickle before, but this post has my full attention.
     Don't be fooled by the appearance, I'm sure this is absolutely delicious. I remember the first time I made Sambar for American friends, who told me it was the most unappetizing looking thing they'd ever seen, and promptly ordered pizza. Did I mention this pickle is made totally rom scratch with fresh green olives, you must give this post a visit.
---
We hope you get involved with posting lots of yummy #plantbased #vegan #naturalmedicine #ecotrain recipes! Both communities are now also supported by OCD, so good quality posts might also get a little bit of extra love. Stay healthy, stay safe, and stay happy!

Earn Instantly For Writing Good Natural Health Content
If you would like to earn rewards for sharing your natural health content on www.naturalmedicine.io, you can sign up for a free FREE account by emailing welcome@naturalmedicine.io. Read more about us on our Welcome Page. We support writers sharing about herbalism, TCM, yoga, meditation, vegan and other healthy diets, as well as earth centred practices such as foraging, permaculture and biodynamics.

Please consider delegating to help keep this collective going. For any questions, come ask in our friendly Discord here !