Hola amigos de @hive y @naturalmedicine hoy quiero compartir con ustedes los beneficios de una de mis frutas favoritas desde que era niña.
Es que consumir frutas para mí es muy importante , de pequeña mi abuela siempre me daba frutas y sus jugos y yo lo tome como un hábito además en casa teníamos árboles de distintas fritas por lo que me hacía mucho fácil conseguirlas y consumirlas.
Hello friends of @hive and @naturalmedicine today I want to share with you the benefits of one of my favorite fruits since I was a child.
Is that consuming fruits for me is very important, when I was little my grandmother always gave me fruits and their juices and I took it as a habit also at home we had different fried trees so it made it very easy for me to get and consume them.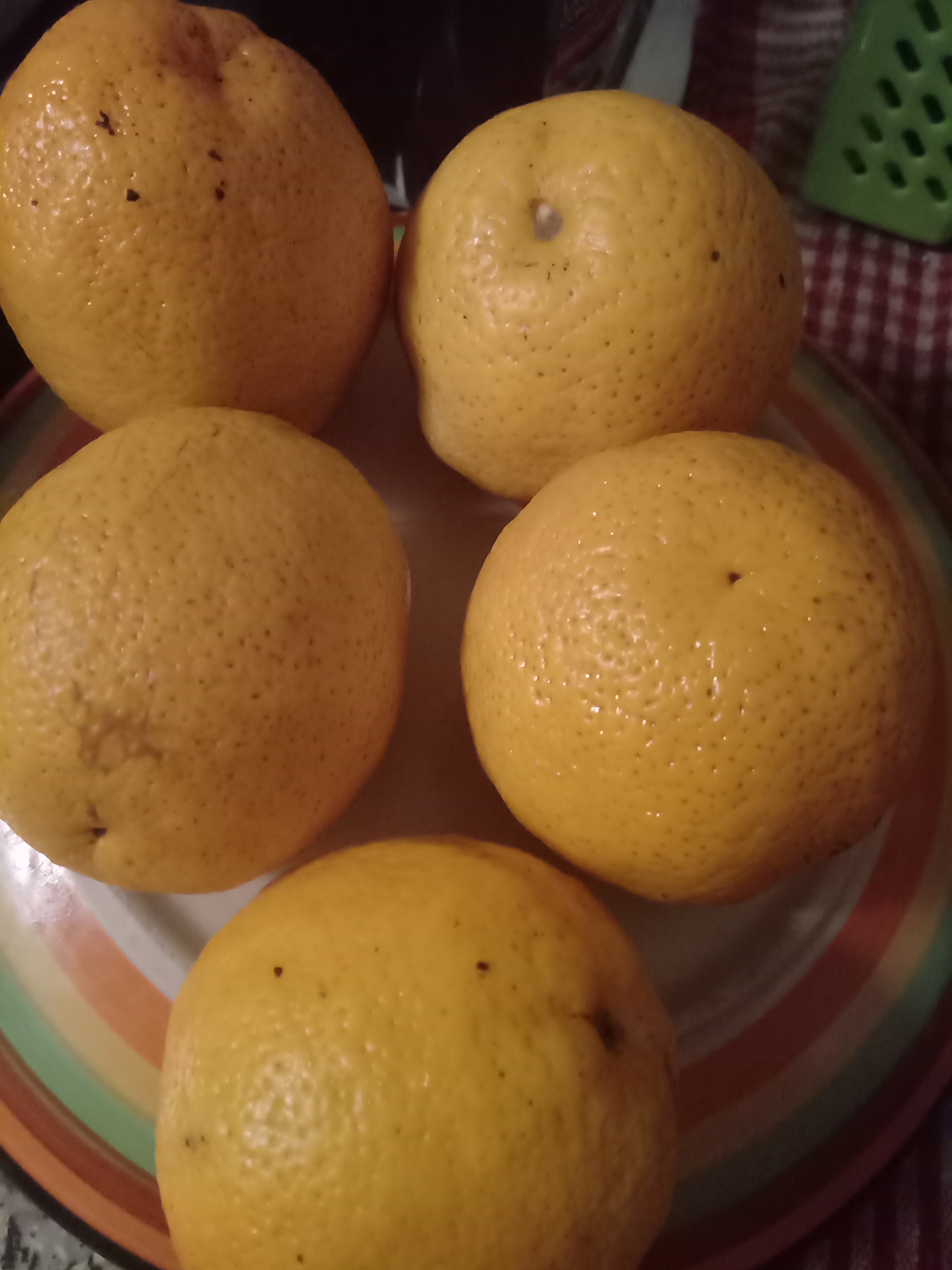 La naranja es una fruta cítrica de agradable sabor proveniente del naranjo originarios de india, china y otros países asiáticos, es rica en vitamina C, vitamina d, potasio , antioxidante, fibra, proteínas ,ácido fólico , carbohidratos, entre otras propiedades.
The orange is a citrus fruit with a pleasant flavor from the orange tree originating in India, China and other Asian countries, it is rich in vitamin C, vitamin D, potassium, antioxidant, fiber, protein, folic acid, carbohydrates, among other properties.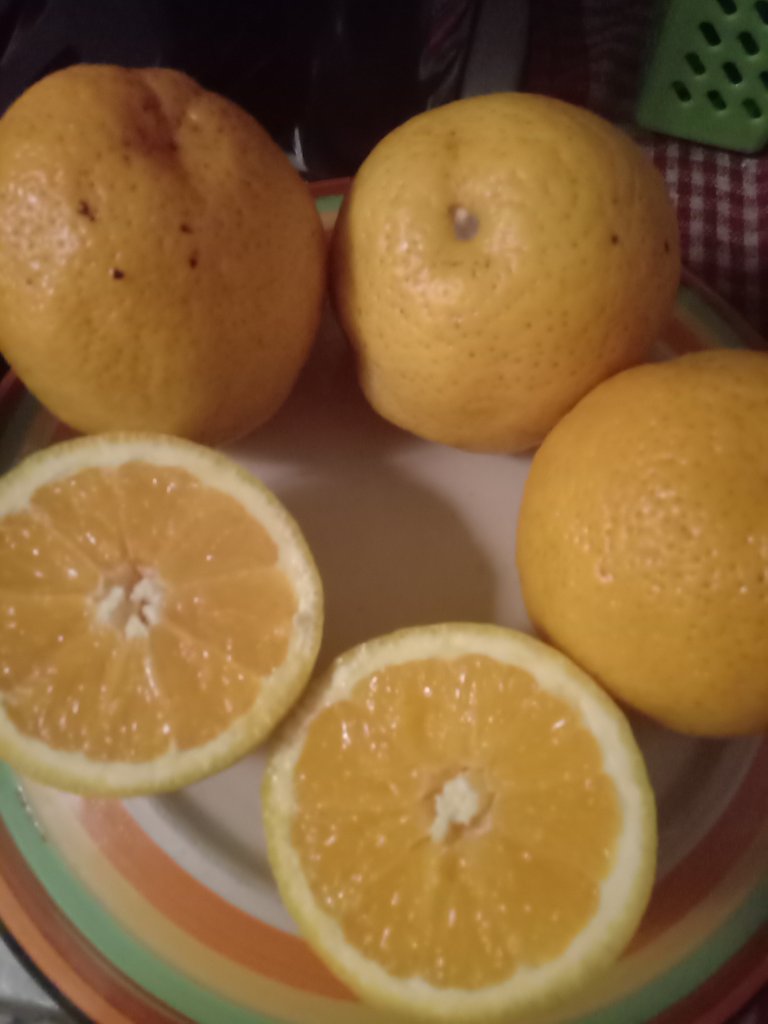 Las naranjas son de mis frutas favoritas ya que cuando niña en casa de mi abuela había un naranjo que para mí daba las mejores naranjas del mundo ,y el jugo de naranja era uno de mis favoritos en ese entonces y lo dije siendo al pasar de los años.
Beneficios
Por si baja tasa de azúcares, es muy recomendable para personas diabéticas.

Su alto contenido en vitamina C y D ayudan a fortalecer el sistema inmunológico.

Su contenido en antioxidante ayuda a rejuvenecer la piel y mantenerla sana.

Su contenido de calcio, magnesio u potasio ayudan con el sistema nervioso del organismo.

La vitamina C y la fibra reducen el riesgo de enfermedades como el cáncer

Ayuda con el resfriado por su contenido tan alto de vitamina C.
Mi forma favorita de consumir la naranja es en la fruta , haciendo ensalada de fruta y en jugo natural de naranja delicioso en mis desayunos no puede faltar.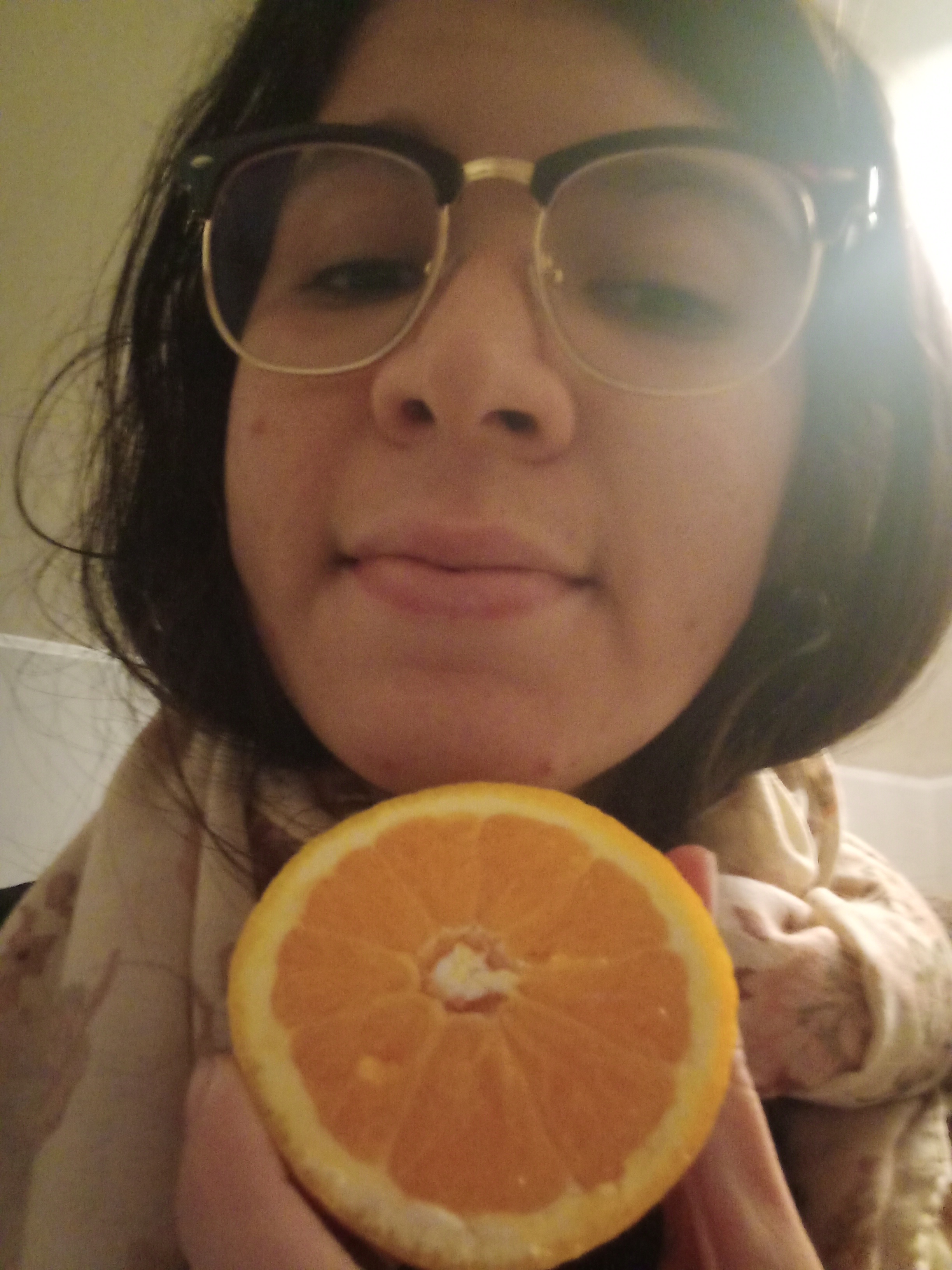 Es que creo que todos hemos desayunado con un rico jugo de naranja al natural es muy fácil de preparar y nos da energía para comenzar el día con todas las fuerzas
También se puede consumir en postres y comidas.
It is that I think we have all had breakfast with a rich natural orange juice, it is very easy to prepare and gives us energy to start the day with all the strength
It can also be consumed in desserts and meals.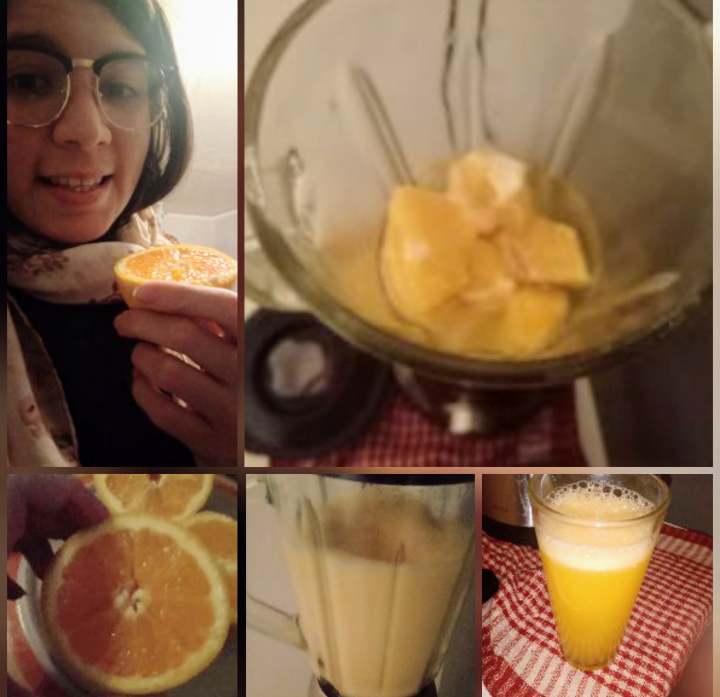 Ahora que está una pandemia en el mundo presente creo que debemos de tomar más conciencia y comer mas saludable, para así fortalecer nuestro sistema inmune.
Now that there is a pandemic in the present world, I think we should become more aware and eat healthier, in order to strengthen our immune system
Oranges are one of my favorite fruits since when I was a girl at my grandmother's house there was an orange tree that for me gave the best oranges in the world, and orange juice was one of my favorites at the time and I said it while going from years.
Benefits
In case it lowers the sugar rate, it is highly recommended for diabetics.
Its high content of vitamins C and D help to strengthen the immune system.
Its antioxidant content helps rejuvenate the skin and keep it healthy.
Its calcium, magnesium or potassium content help with the nervous system of the organism.
Vitamin C and fiber reduce the risk of diseases like cancer
Helps with a cold due to its high content of vitamin C.
My favorite way to consume orange is in fruit, making fruit salad and delicious natural orange juice in my breakfasts.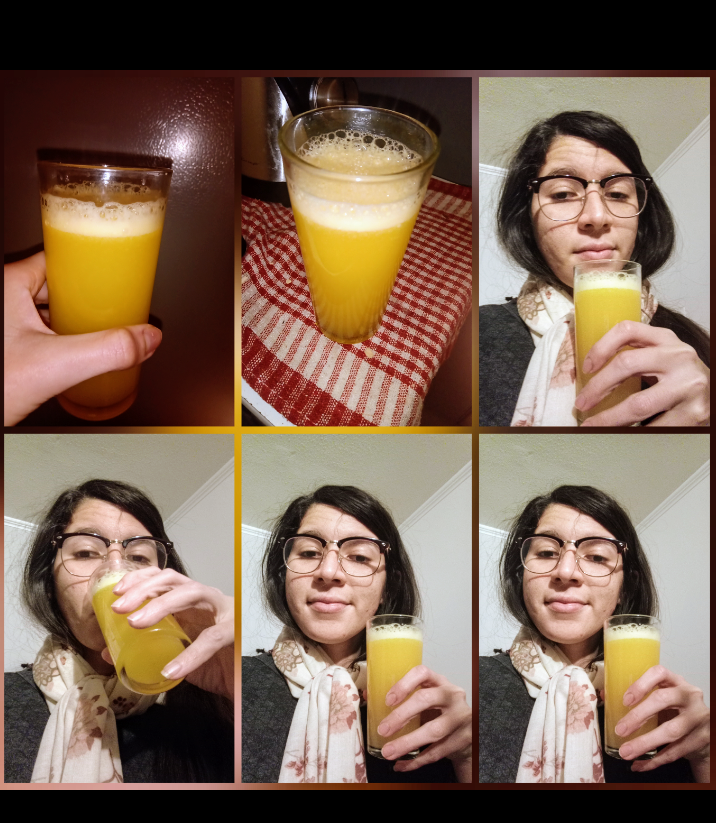 Debo decir que el jugo estaba delicioso y refrescante, al natural sin añadirle nada.
I must say that the juice was delicious and refreshing, natural without adding anything