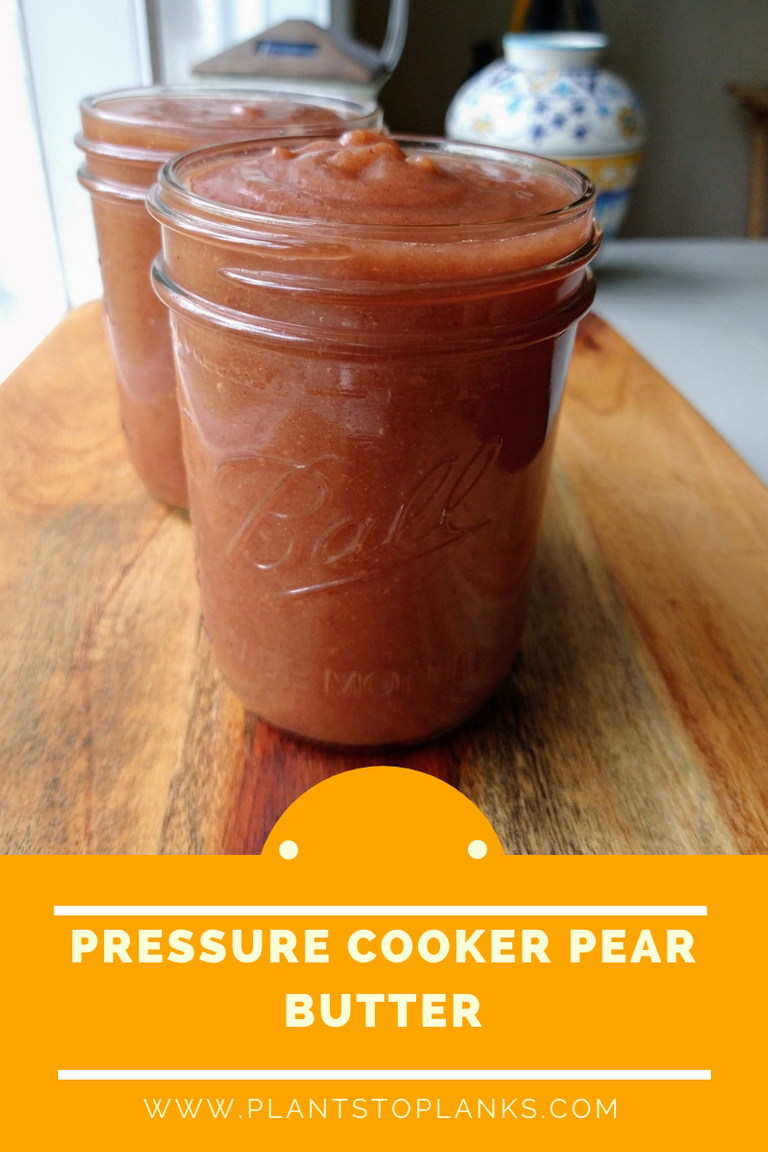 This past weekend in addition to joining in on the 10k, we also were able to spend time with the boyfriend's parents. The timing was perfect to partake in the harvesting of pears from the huge tree in their backyard. Though his mom has given us frozen pears before and lots of the homemade pearsauce she makes (like applesauce, but with pears), last year was the first year that I got to help actually pick some of the fruit right from the tree.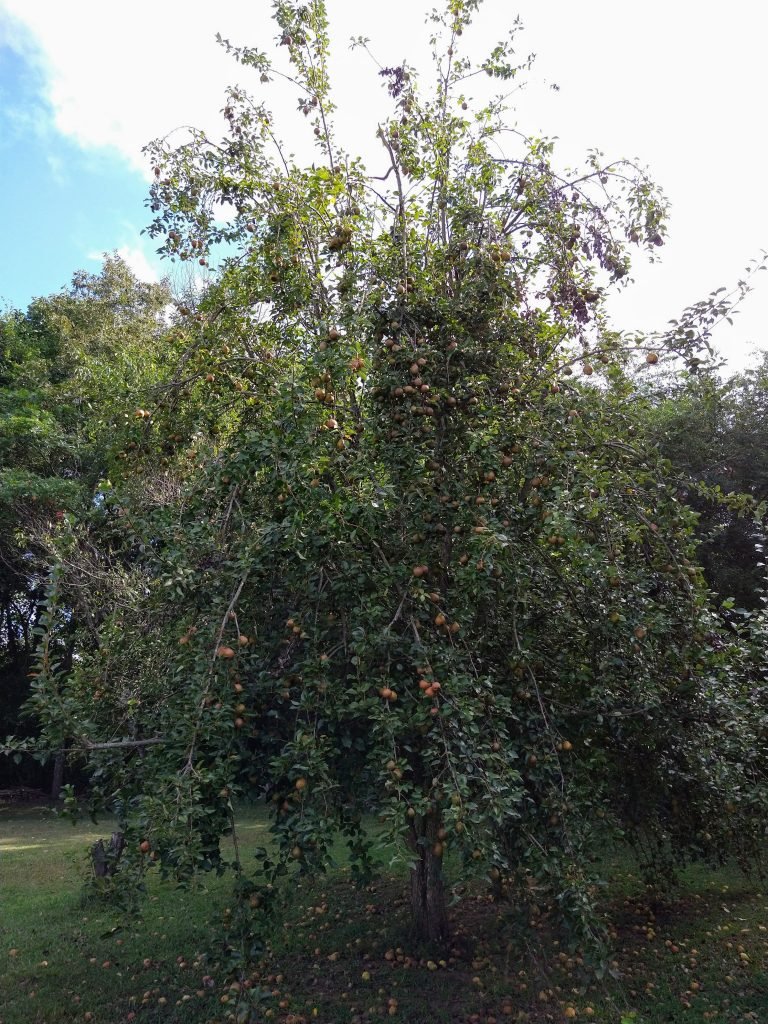 The past few years the branches are just dripping with pears! I'm not sure what variety of tree it is, but the fruit is quite dense and heavy. Lots of the branches this year were drooping so badly they snapped off. Still more than enough pears left for both us and the wildlife to enjoy. We did try taking a few clippings to see if we can propagate a tree or two in our own backyard.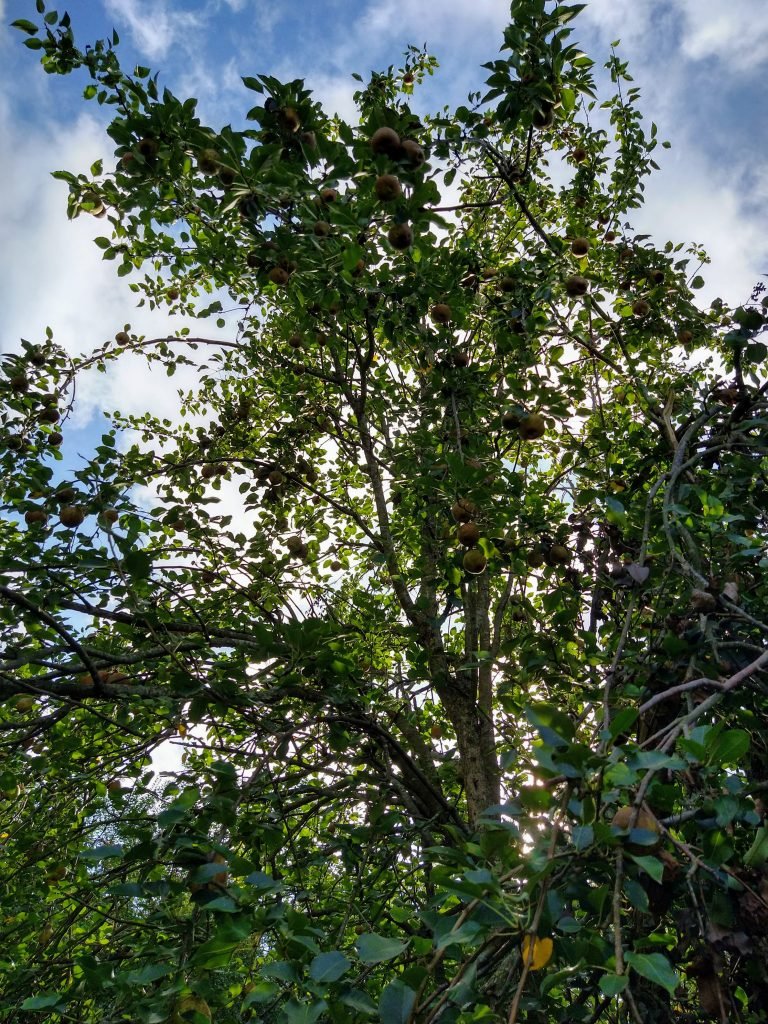 The morning was quite humid, but at least I was already drenched with sweat after the race when we decided to do our picking anyway. The only down side was the voracious mosquitoes. I even put on pants while we were out there, but those suckers (literally) still managed to nibble on every bit of exposed skin including our faces.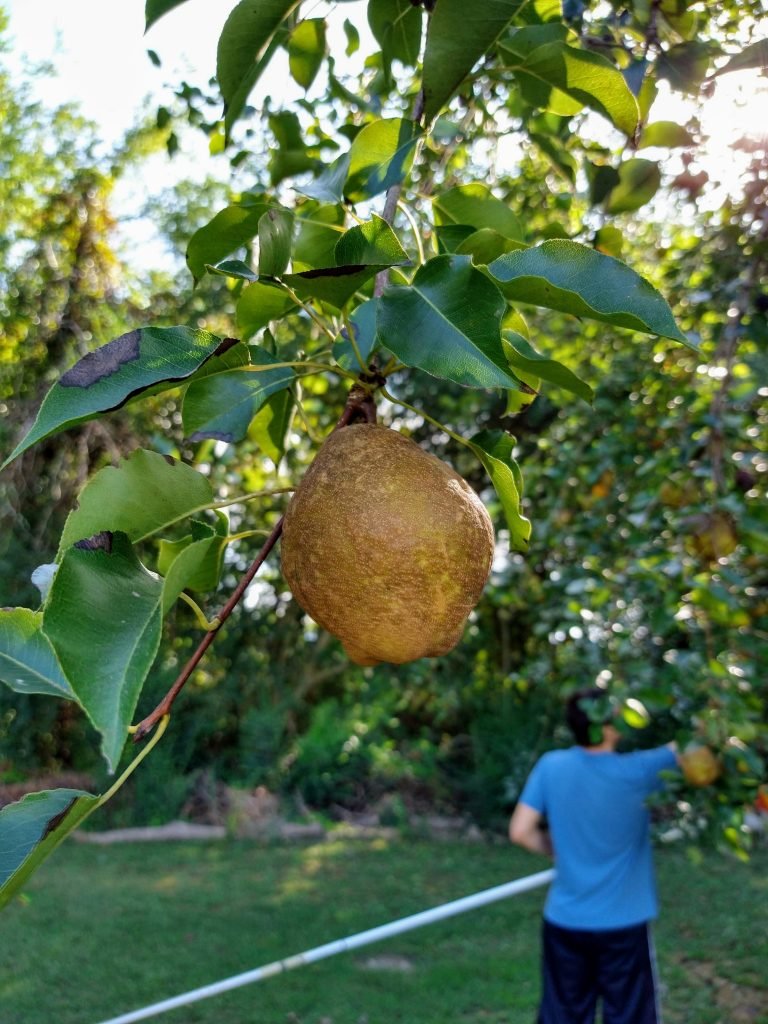 Between the ones within arms reach and the ones easily snagged with the basket on the pole, we quickly picked our fill before the pests could ravage us too badly. It is actually quite peaceful out in the morning light foraging in the yard. I'm not sure if any of the apple orchards will be doing U-pick this year, so this might be about it for our 2020 fruit picking.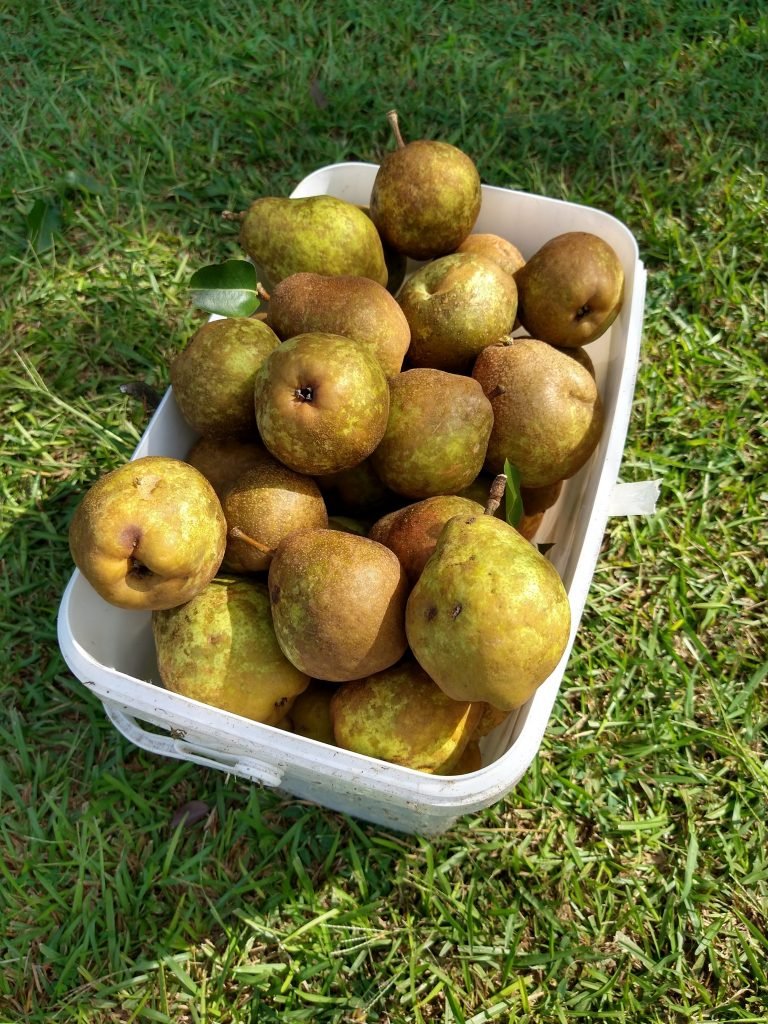 With a full bucket, we made it back home for me to figure out how to use all of our bounty. Since the pears are so hard, they aren't as pleasant to eat raw as some varieties are, though we will eat a few as nature intended. With the rest I'm already putting some to use in overnight oats and some baking. After making pumpkin butter for the first time last year, I decided some pear butter would be a great addition to our autumn menu. A "butter" is basically a thicker version of a fruit sauce or compote, usually blended up quite smoothly to make a creamy spread. The great thing about making them at home is you can control how much sugar you put in as the store-bought varieties usually have way more than is needed. Especially when the fruit you are working with already has plenty of natural sweetness.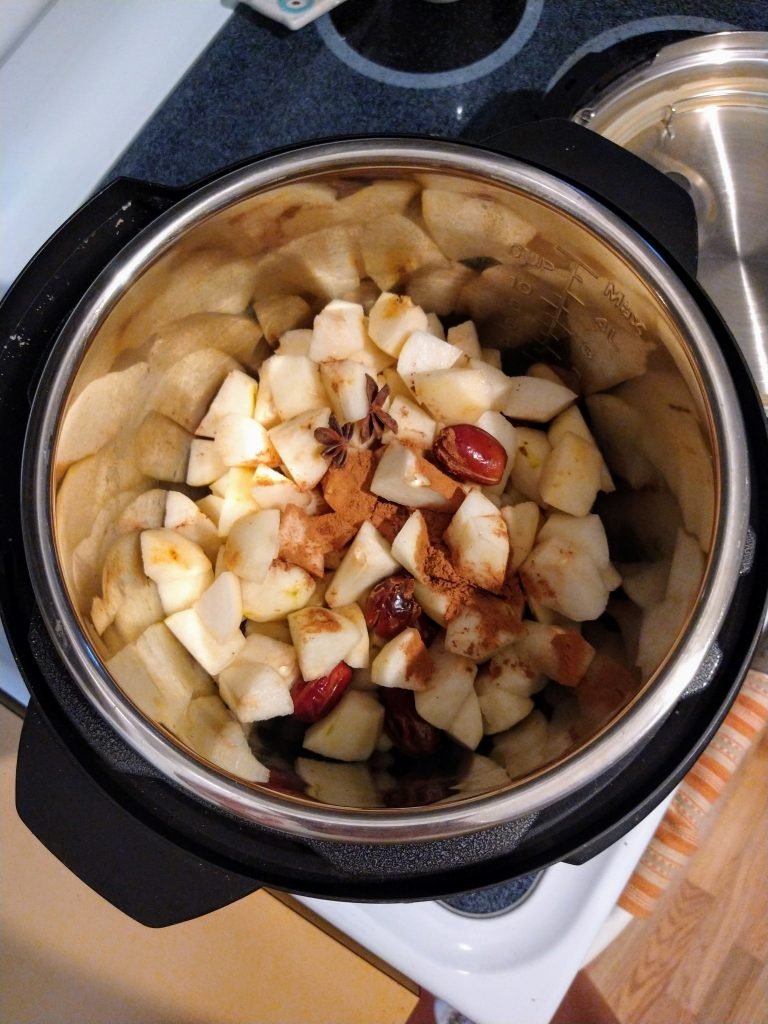 The pressure cooker makes the process even easier so you don't have to keep watch of a pot on the stove or take the time to let the slow cooker work its magic. I didn't love my Instant Pot when I first bought it, but it really has grown on me for certain applications. With the density of the pears, the pressure definitely helps break them down for a perfectly smooth spread! You can easily make this without the pressure cooker, though, you would just need to adjust your cooking times according to the alternative method you choose.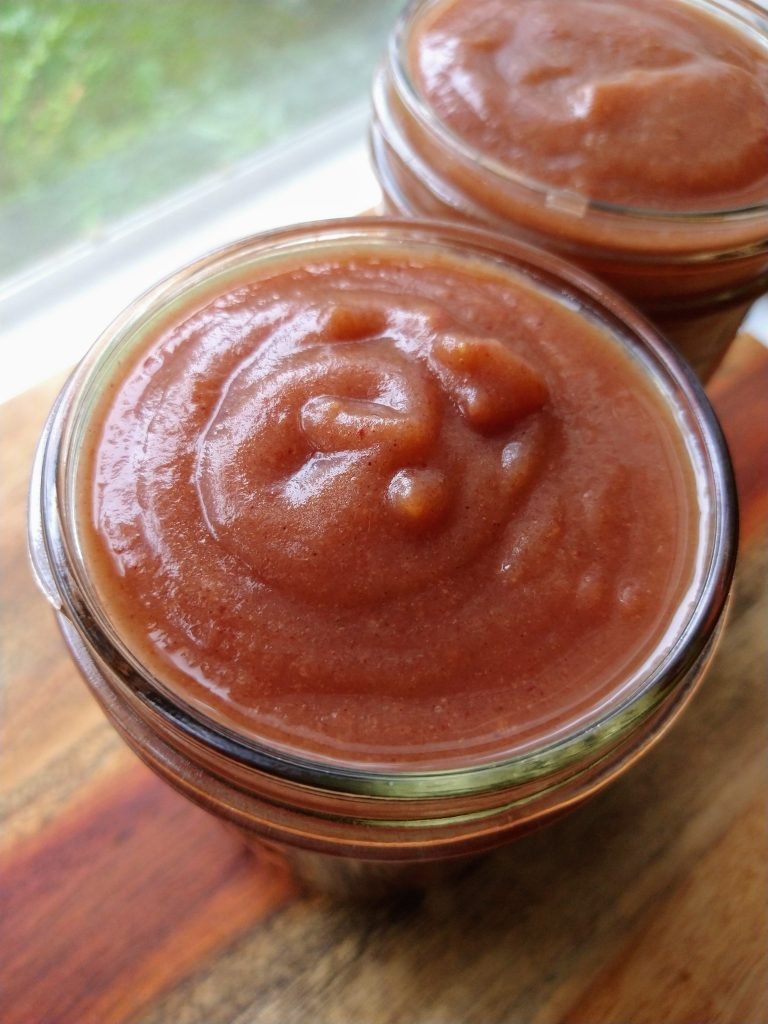 Pressure Cooker Pear Butter
Makes about 2 pints
8 cups fresh pears, peeled & cut into chunks
1 cup pitted dates
1/2 cup water
1 1/2 teaspoons pumpkin pie spice (or blend of cinnamon, ginger, nutmeg, etc.)
2 star anise pods
Place everything in the pressure cooker with the star anise pods placed on top so you can fish them out after cooking. Seal the lid and set on Manual for 20 minutes. Let the pressure release naturally before removing the lid to cool for an additional 20-30 minutes.
Once slightly cooled, remove the star anise pods and blend until smooth. Use a stick blender or carefully transfer to a blender in batches. Taste and adjust any spices to your liking. Our pears were plenty sweet enough that this tastes much more decadent than it really is with no need for added sugar!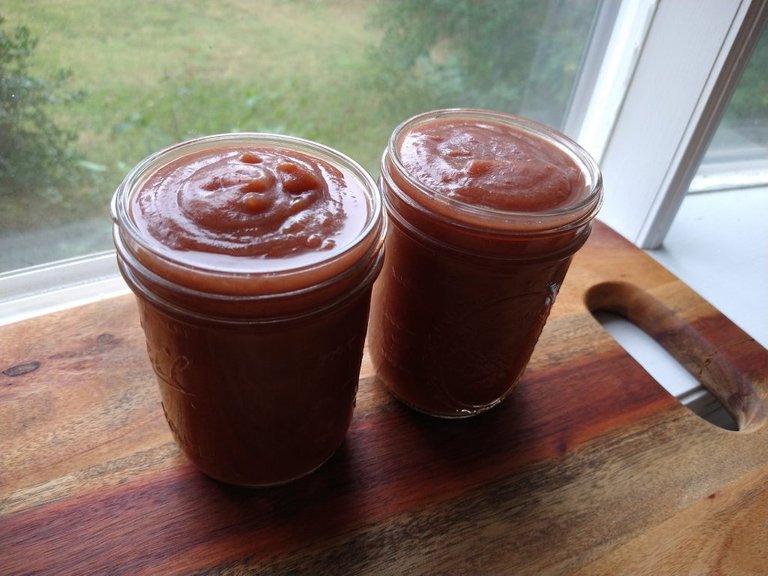 It is always amazing to see how much the fruit shrinks down when cooking out the liquid. These two pint jars won't last long, so I think I'll be making another batch with the plenty of pears that we have remaining. I'm sure I know a few people I could share a taste with to help us consume all this goodness without letting any go to waste...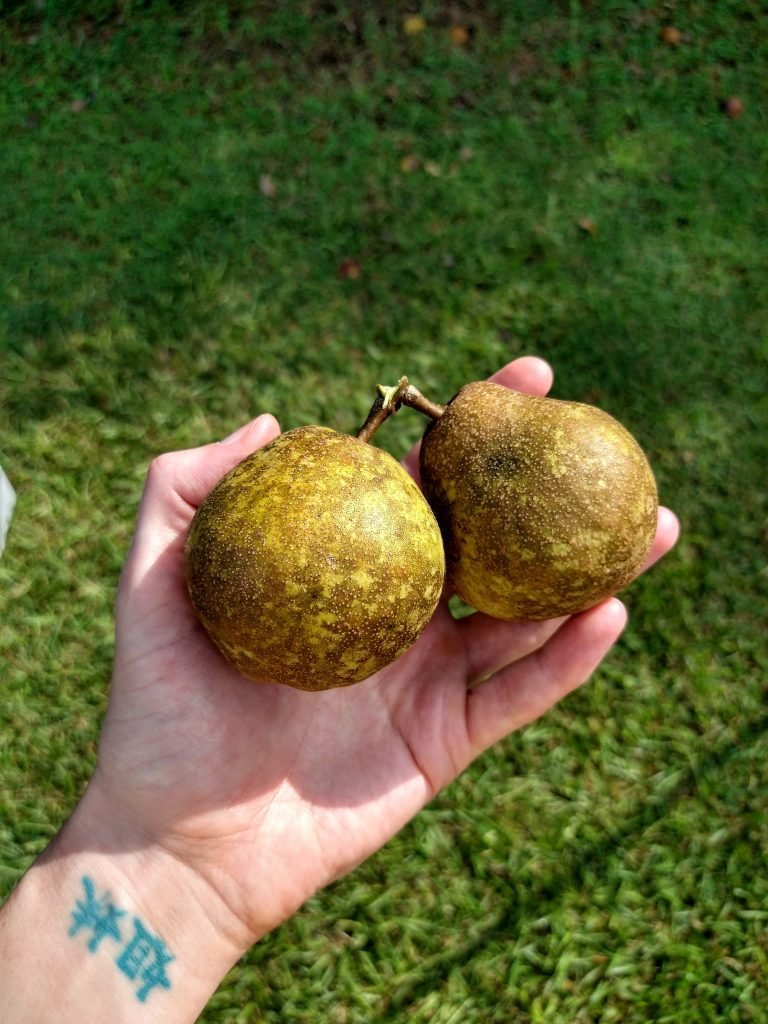 As usual making things from scratch and experiencing a small bit of the homesteading world does make my heart happy. Yes, it can be a lot of work, and it can be daunting to look at that huge pile of fruit left to be processed. But it always connects my soul to the Earth and makes me very grateful for what I have access to in this part of the world. I try never to take the experience and the delicious, life-giving sustenance for granted! Especially to find such joy in the changing seasons and eating as intended based on what is fresh and ready to harvest. A pear off the tree, even a hard, gnarly-shaped one, beats a store-bought one any day in my book. Happy (almost) Autumn my northern hemisphere friends!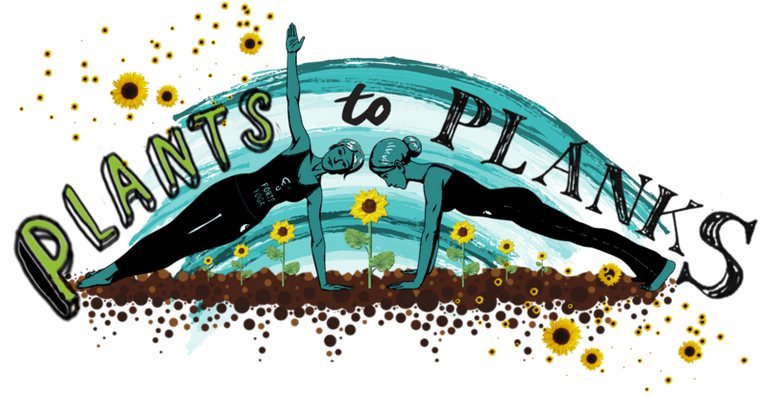 Banners by @woman-onthe-wing and @dksart

Join The Best Natural Health Community on Hive
---
Posted from my blog with SteemPress : https://plantstoplanks.com/pears-pears-and-more-pears-pressure-cooker-pear-butter/
---