How would your life look like if you would have increased energy, mental clarity, more balanced emotions, better skin or a leaner body? Raw food can help you with that.
The process of cooking actually changes the structure of nutrients and often decreases their health properties. This can not only leave us without the necessary nutrition in our food but also leads to an accumulation of substances that can not be properly digested and unnecessarily burdens our elimination organs. Raw foods on the other hand are rich in nutrients and enzymes that help our body to fully thrive. Raw fruits and veggies also balance our pH value, are more hydrating and can greatly improve our digestion.
I loved the newly found energy, mental clarity and joyful lightness that came with the transition to raw foods.
Nevertheless, when I was just starting out, I had to go through watery salad dressings, always the same smoothies and a lot of insecurity about what to eat how and when. After three years on this lifestyle, I learned so much especially for creating delicious, healthy meals. Do you also want more vibrancy in your life?
No worries, you don't have to go through the same challenges as I did.
To share my experiences with you, I just launched a recipe ebook with all the favourite raw dishes for breakfast, lunch, dinner as well as snack time. Over 130 pages not only with delicious recipes but also valuable information about raw food nutrition and practical tips to get you started.


You can access your own digital copy right away: YES, I AM READY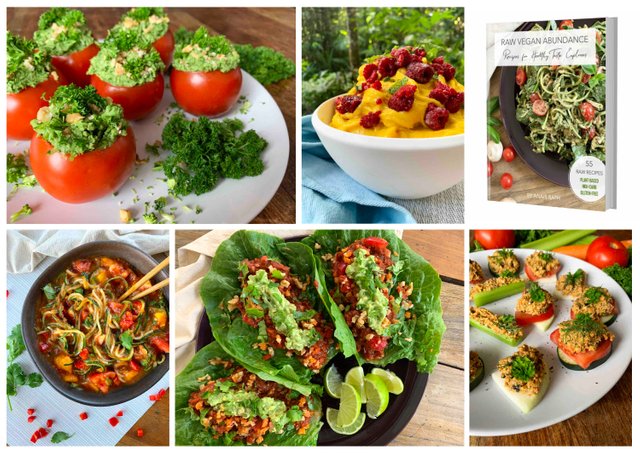 WHAT YOU GET
Full of nutrients with exciting flavours
55 delicious, raw recipes for all levels of experience
Fully plant-based, free of any animal products
Gluten-free, soy-free, mostly oil-free, low in nuts and fat
Simple instructions, easy to follow recipes
With minimal equipment possible, no dehydrator needed
Including 7-day raw vegan Meal Plan
Additional 35+ pages with powerful content to get you started


55 RAW VEGAN RECIPES
Explore delicious, healthy meals to create at home
Creamy fruit smoothies
Refreshing fruit drinks
Fruit and nice-cream recipes
Colourful, satiating salads and sauces
Delicious zucchini noodle recipes
Raw veggie soups
Creative finger food
Raw cakes, pralines and other treats


You would like more information about the ebook or take a peak inside? Click here: YES, SHOW ME MORE
No matter if you are already a passionate raw foodie or just want to dip your toes into the raw world - this ebook got you covered. Dive into the delicious world of raw flavours with me and enjoy the nourishment that comes from including more raw foods.


Enjoy your journey! Anais
With a healthy body, a balanced mind and a happy soul we can make our wildest dreams come true. Raw Expansion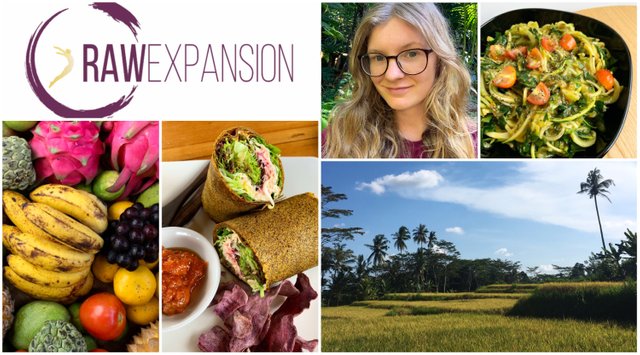 🍓Hungry for some healthy nuggets?
🚲 Inspiration for a more compassionate, conscious lifestyle:
✨ Explore your full potential with me: