Ah, Indonesia, we miss you! It's always been Australia's 'back yard' - although I do apologise on behalf of any of my countrymen that have behaved badly in your beautiful islands. The gentleness of your people, the beauty of your islands, your close relationship with the land that supports you, your faith, and your food - goodness! I'm super happy to help support Indonesian #naturalmedicine on HIVE because you have so much to teach us! I'm so pleased to support you through this global HIVE @naturalmedicine #lotusindonesia challenge here and hope anyone reading this might join in too!
All the ingredients on the list, well, I'm fairly familiar with them because in Australia, we grow up with food made of these ingredients! They're readily available here and because many of us travel to Indonesia, we're familiar with your style of cooking.
I keep thinking about turmeric, though. On HIVE, we get a LOT of posts about this amazing anti-inflammatory plant. It's amazing how popular it's become!!! Here in Australia, turmeric lattes are really common.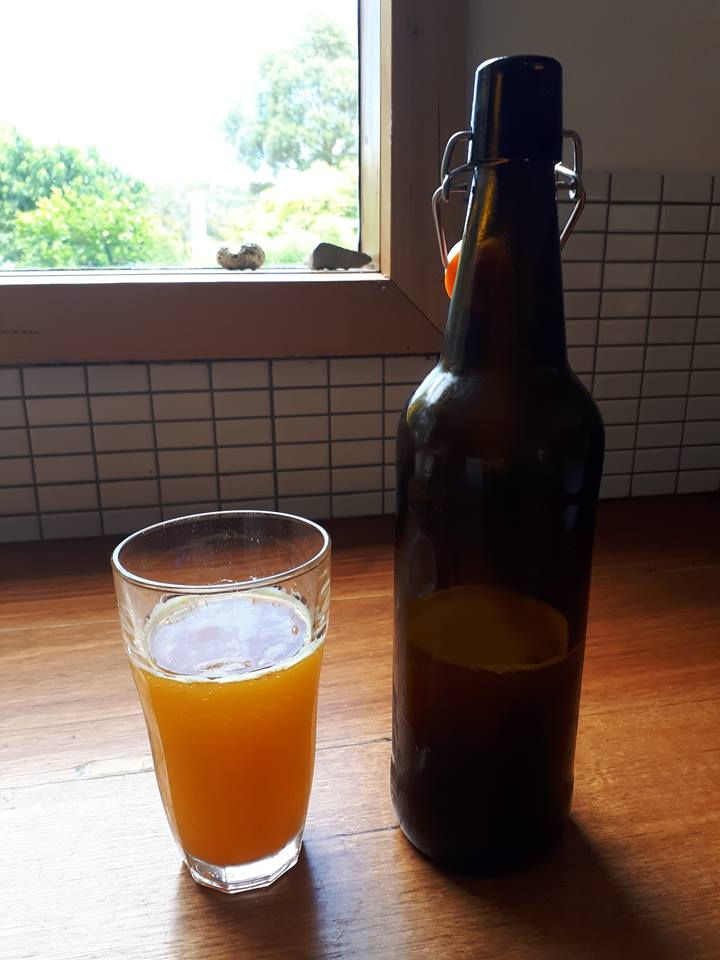 In Bali, I used to LOVE getting jamu. Jamu, as far as I know, is a drink made out of turmeric, ginger and lemon, sweetened with honey (although it can have other things in it, like limes or tamarind too!).
Some time ago, I made a turmeric 'bug' - fermented turmeric that you add to water to make a soda. I wrote about it in this post and found it delicious, but it's been a long time since I've made it now!
Because I've been experimenting with fermented garlic honey, I thought I'd experiment with a fermented turmeric ginger honey - a kind of fermented jamu, if you like! Turmeric, honey, lemon and ginger is SO good for the immune system, and with the added benefit of a ferment.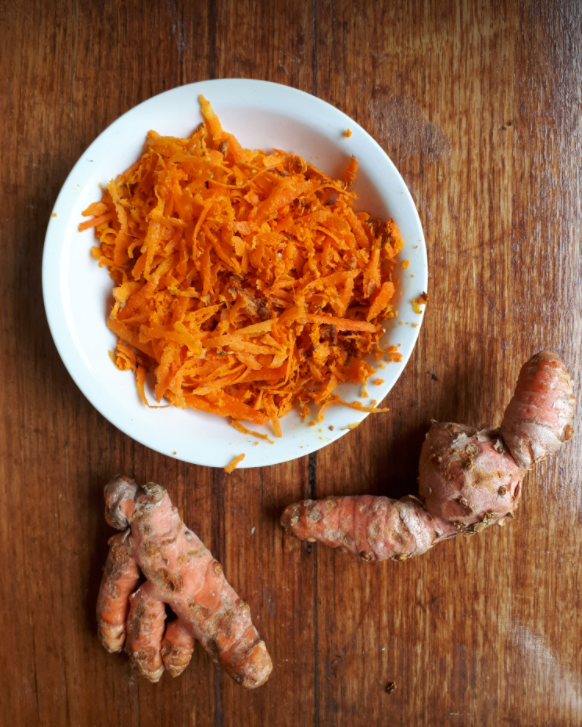 All I did was grate turmeric, add a couple of spoons of honey, some black pepper (because it makes the turmeric more bio available) and the juice of two lemons from my tree (my limes aren't quite ready). I would have added ginger, but I don't have any. This will ferment for a day or so on the bench, then I'll add water and pop it in the fridge or maybe the soda stream. I could also add it to a pumpkin soup or a warm milk. Since it's winter in Victoria, that sounds like a good idea!
I also decided to do a turmeric oxymel. Turmeric is really good for the immune system (have I said that already?) and I often put it in my fire cider, but I thought a dedicated oxymel would be fun. It's also great for the liver, which is something I need to help me process hormones, and as I've got a history of adrenal issues, my liver often suffers as my adrenals over functions! So anything I can take to nourish and support my liver is great. I love oxymels as they are just a combination of apple cider vinegar, honey, and your medicinal plant. It's just a matter of finally chopping or grating the turmeric and half filling a jar, then adding cider vinegar til the jar is nearly full, and honey to top it up. You might like less of the vinegar or a little more honey to your taste - I like it on the sharp side. You can then have it as a dressing or in water as a kind of jamu style drink with an apple cider kick!
I hope #lotusindonesia liked this post, a celebration of one of your country's amazing plants and a 'fusion' post that adapts your 'jamu' drink into something same same but different!
I'd love to hear from Indonesians about your turmeric drinks, or any traditional recipes you might have for jamu!
---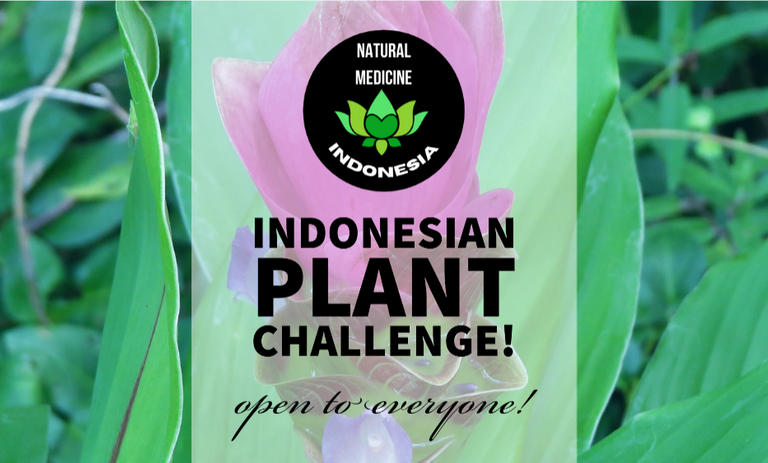 And if you'd like to enter the challenge and win HIVE, you can! Here's the English version version and here's the Indonesian one! Anyone is welcome to enter - you just have to write about one or more of the ten Indonesian plants or herbs in the challenge!
With Love,