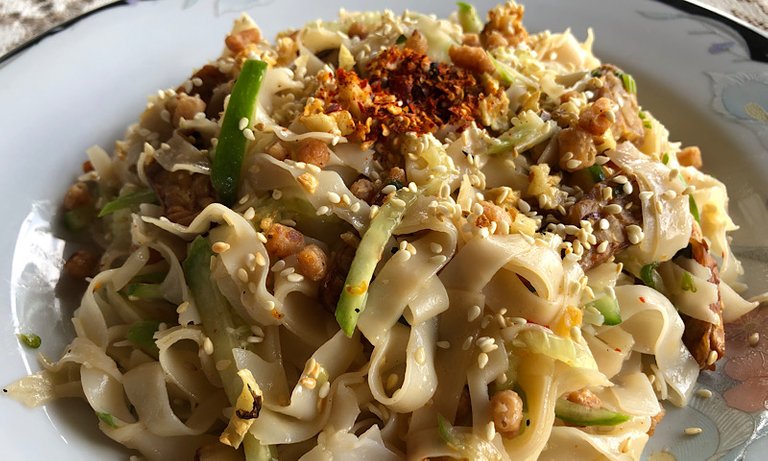 Yesterday I had only cucumbers and rice noodles, and I was feeling too lazy walk to buy vegetables from the market. 👩‍🍳
I want to eat all vegetables I have at home before I buy them again. So I have ideas to make noodle salad for my family.

👩‍🍳 Noodle Salad (Ital) Recipe 🔪
វិធីធ្វើសាឡាតគុយទាវបួស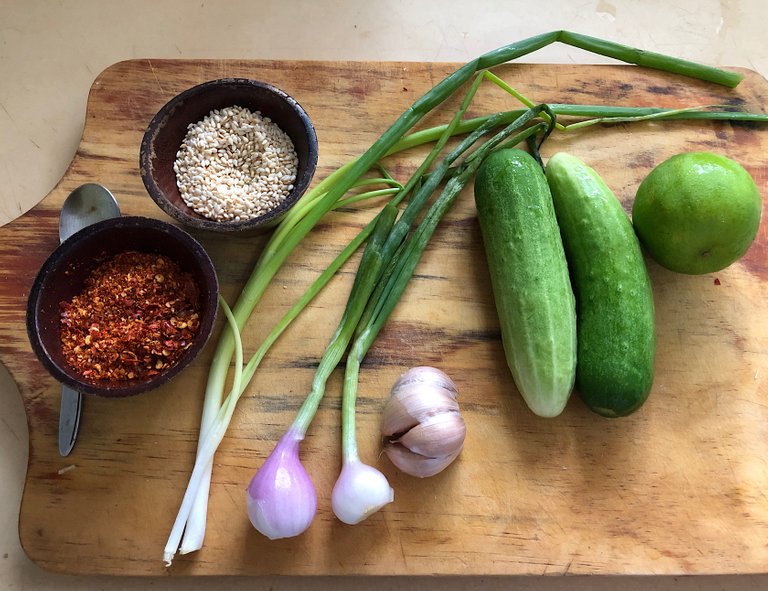 Ingredients
150g rice noodles
2 cucumbers
1/2 block tempeh
1/2 cup soya chunks
3 tbsp roasted sesame seeds
1 tsp crush dried chili
2 green onions
2 red onions
4 cloves garlic
1 lime's juice
1/2 tsp salt
2 tbsp sugar
3 tbsp soy sauce
3 tbsp olive oil
Step 1

Boil noodles.

Step 2

Then fry tempeh, soya chunks, red onion, garlic until brown.

Cut cucumber and green onion.

Step 3

Then put soy sauce, salt, sugar, chili, lime juice, sesame, green onion and olive oil in the bowl and stir it until dissolve.

Step 4

Then take the big bowl put noodles and sauce mixed up it very well.

Put fry tempeh, garlic, red onion, soya chunks mixed up together and to taste it's ready.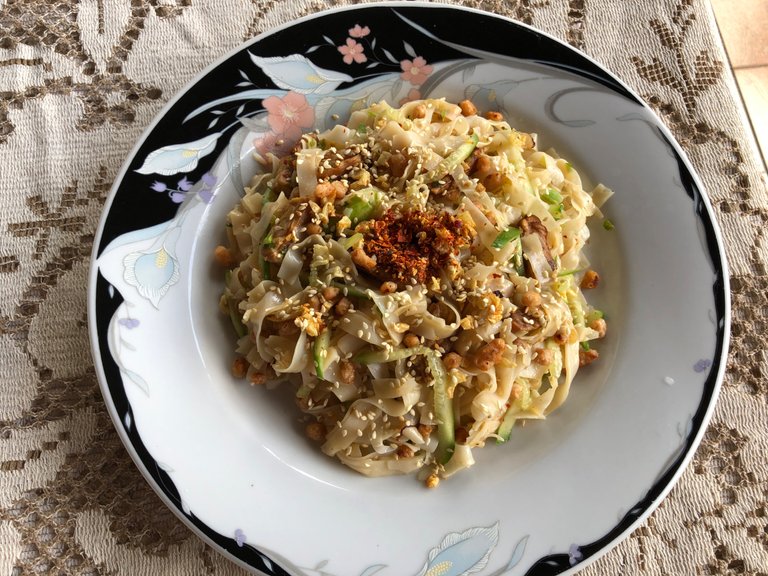 We can eat now, this is food very easy to make eat and delicious also. Have a nice day to everyone.

🙏 THANKS FOR READING 🙏
If you enjoyed this post, please upvote and reblog.