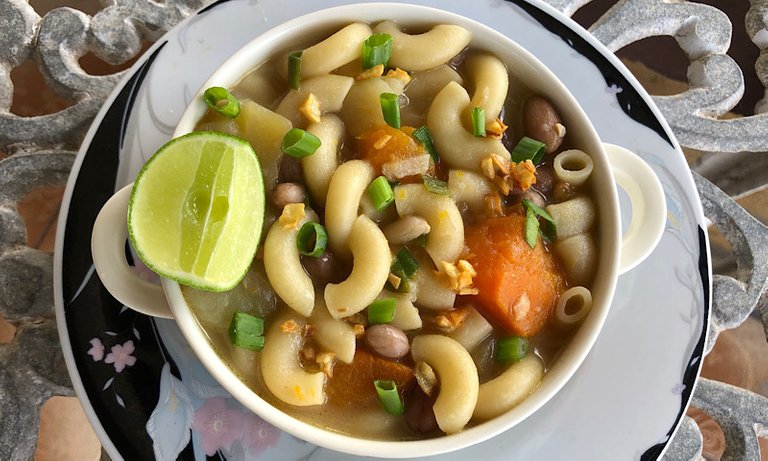 Today I have an original recipe from my own creation. When I have free time I like to think about making new recipes. 🤔
This is peanut soup with pasta I made for dinner last night. It's really easy to eat and delicious I hope you like it.
I make it in Suriname, everything to make is easy to find in Caribbean.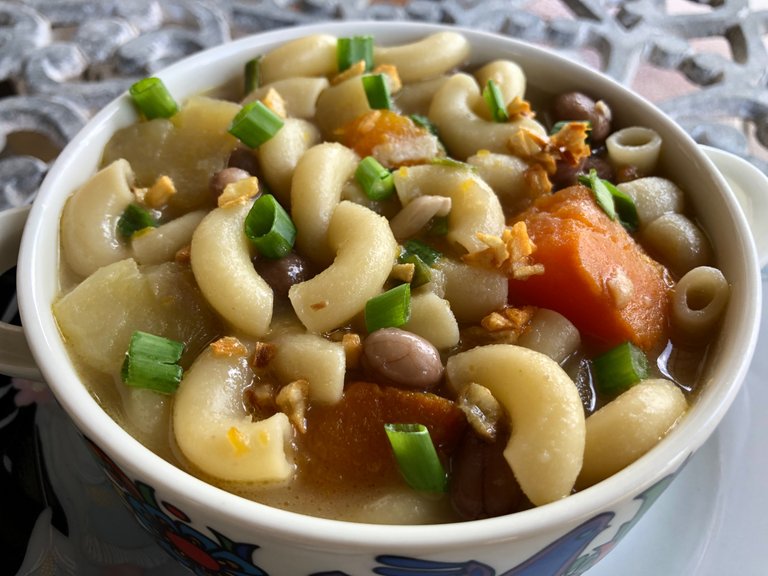 👩‍🍳 Peanuts Pastas Soup (Ital) Recipe 🔪
វិធីធ្វើស្ងោសណ្ដែកដី pasta បួស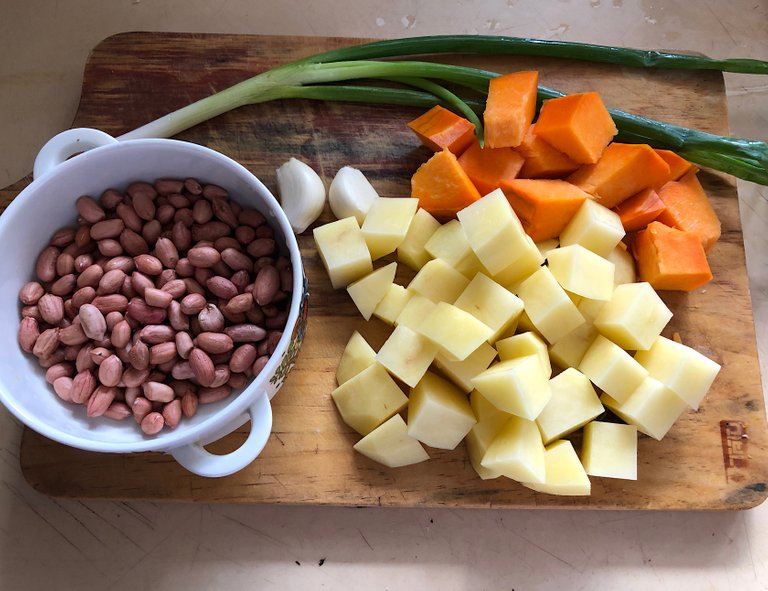 Ingredients
1/2 cup peanuts
1 big potato
100 grams pumpkin
1 1/2 cups pasta
2 cloves garlic
1 green onion
1 tsp salt or to taste
1/2 tsp brown sugar or taste
1 tbsp soy sauce
lime juice as you eat
1/2 cup coconut milk
5 cups water
olive oil for frying
Soak peanuts in water one hour and drain them.
Step 1

Cut vegetables and mince garlic.

Step 2

Heat olive oil and fry garlic until brown, then take it out for put on soup.

Put potatoes, pumpkin, and peanuts fry them a little.

Step 3

Then put water and salt, sugar, soy sauce and simmer them until peanuts soft.

Step 4

When peanuts soft add coconut milk, stir and put pasta, simmer them a few minutes.

Step 4

Then put green onion and fried garlic, stir and taste it's ready now.
Family, when you eat you can put lime juice or as you like, but for me putting lime juice is more delicious. Have a nice day.

🙏 THANKS FOR READING 🙏
If you enjoyed this post, please upvote and reblog.