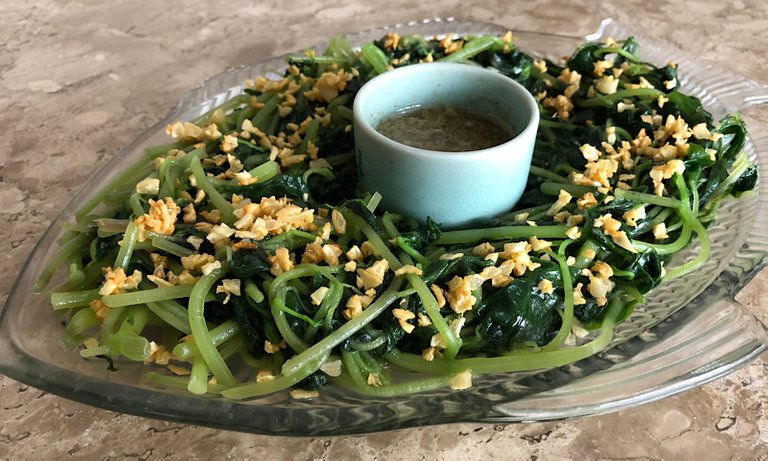 Today I want to share my vegan pepper elder stir-fry with pepper sauce recipe. In Cambodia it called Krosang Teab.
Some people call it the "King of Vegetables" because it's very good for healthy.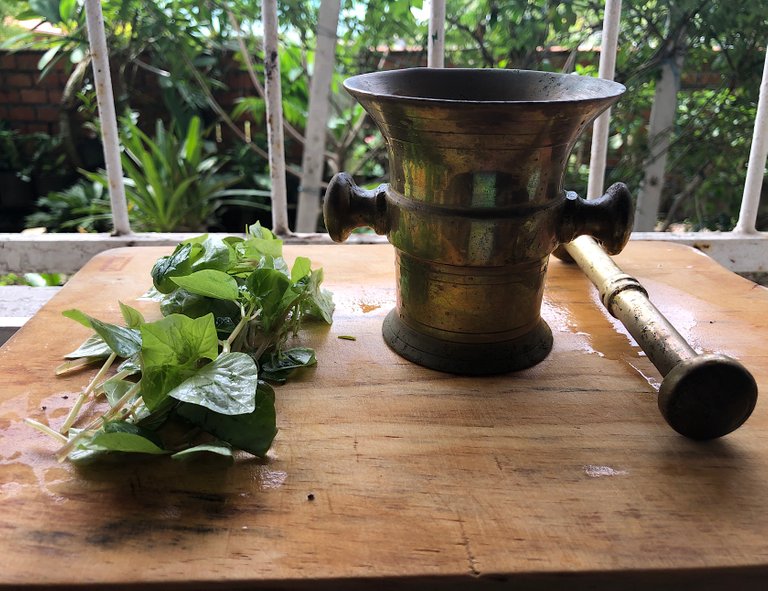 Peperomia pellucida & copper mortar pestle.
     I know it from my country it's medicine. My country used it when we ill from touch fire, we take peperomia pellucida crush it put on place ill keep it a long time then you fell better.
| Put it in pestle then hit it. | Take it put on place hurt. |
| --- | --- |
     We used it when a hot body and more but I always used it like vegetables. Have some people in Suriname telling me it's medicine very good for eyes.
     They are used it for medicine eyes but they don't know it's veggies also. The people in my country like eat it a lot.

🔍 Foraging For Pepper Elder Around My Apartment 👁️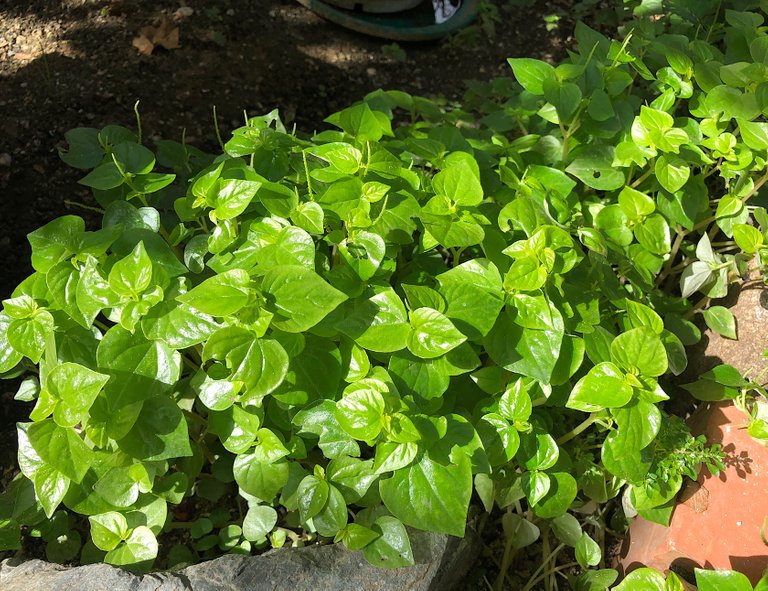 This was morning I see pepper elder very great! They are growing itself when have rain. They are make me wanted to cook them today.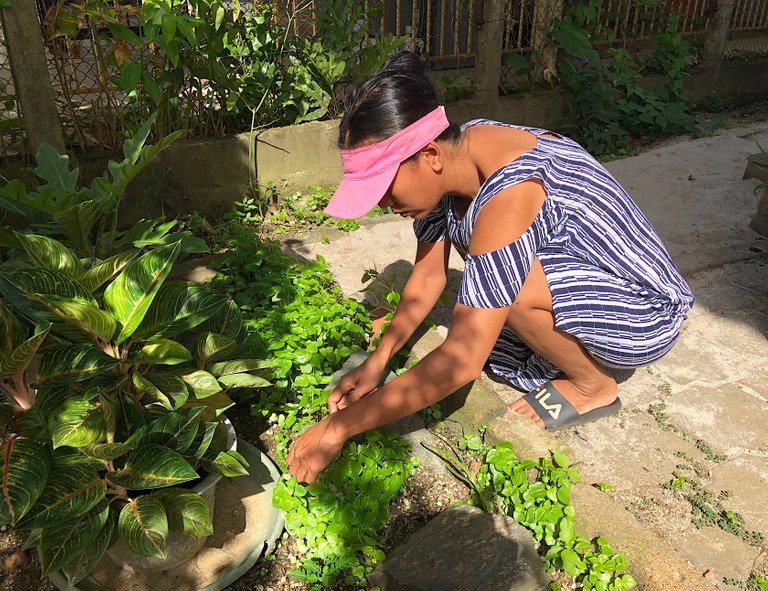 I picked up for lunch today. I like it's easy to eat with pepper sauce.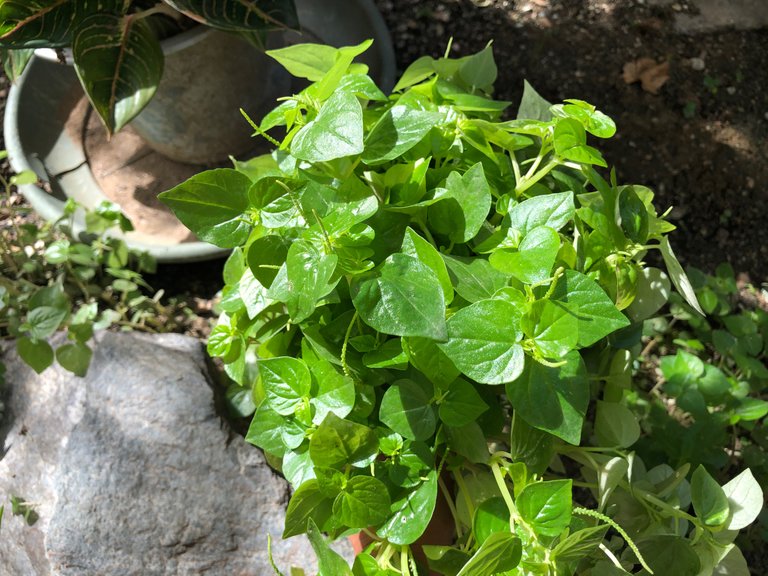 I have a big fistful of pepper elder now.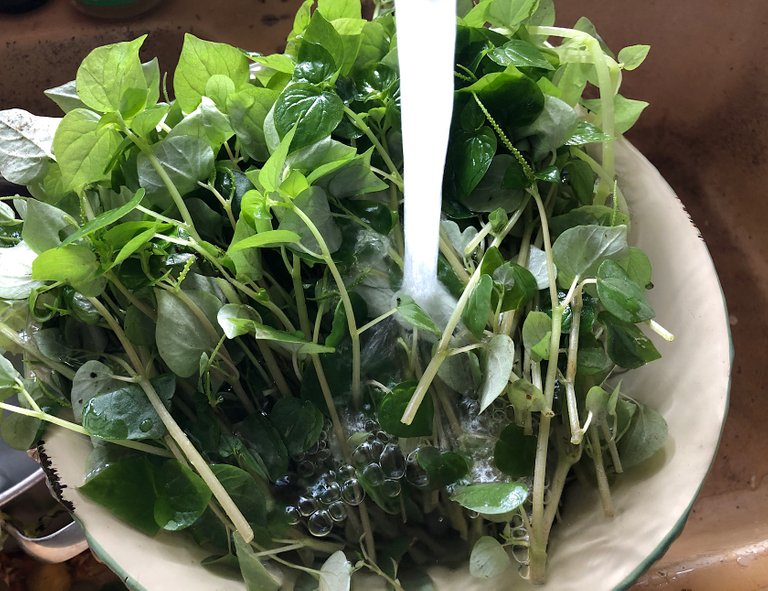 I clean it three times.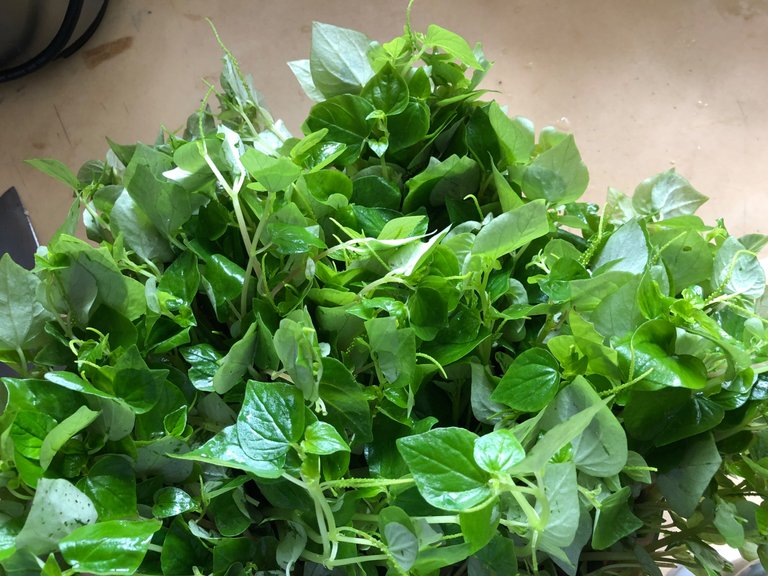 Now clean it already.

Lime-Pepper Sauce Recipe
Ingredients
2 cloves garlic
1/4 tsp black pepper
1 tsp sugar
1/2 tsp salt
1/2 lime of one or to taste
Olive oil a little bit
1/2 tsp soy sauce

Step 1

Crush garlic with salt, sugar, pepper.

Step 2

Put lemon juice, olive oil together.

Step 2

Taste it.

Pepper Elder Stir-Fry Recipe
Ingredients
1 big fistful of pepper elder
5 cloves garlic
1/2 tsp salt
1/2 tsp sugar

Step 1

Chop garlic.

Step 2

Heat oil in a wok and put garlic.

Step 3

Fry garlic until aromatic or brown take it outside

Step 4

Then put pepper elder fry it.

Step 5

Then put salt and sugar fry it a few minutes of fire.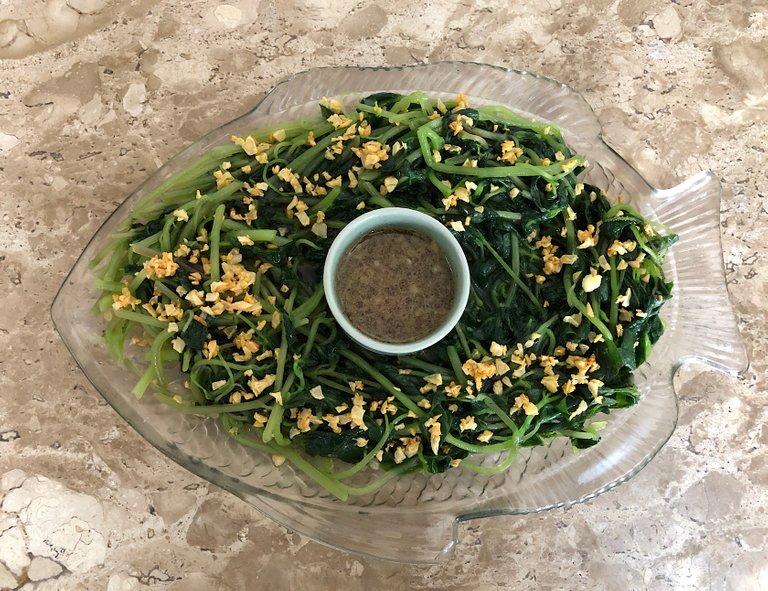 Finally put it in the plate and put fry garlic on it's already now.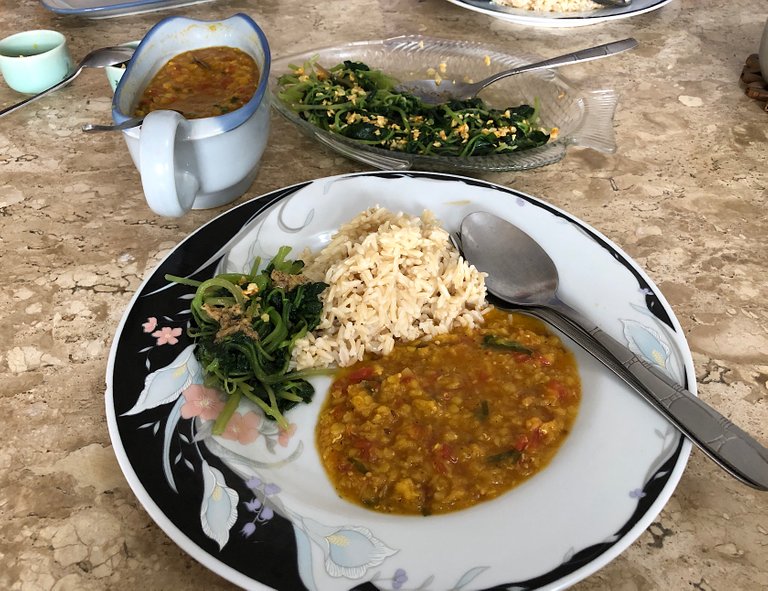 It's very easy to make and it so small food. So I made dal because this is food's heavy. I'm sorry if I written wrong or you don't understand about me.
     I wanted to write more about this but my English is not good and I know English is a little. I hope you all have good health and have a great day 🥰.

🙏 THANKS FOR READING 🙏
If you enjoyed this post, please upvote and reblog.

WE PROUDLY SUPPORT
@themarkymark
@joshman
@canadian-coconut
@azircon
@jeanlucsr